Only two weeks to go and you celebrate Valentine but you need to create a perfect one for your love. Isn't it! For me love doesn't belong to only wooing a man or woman but it's a universal phenomenon for all living beings. Don't I say I love you to my pet cat or dog. Or to my parents or to someone I really admire. Also love is not bound to be expressed only on 14th Feb. It's all year 365 days to love our family, friends, spouse, partner, pets or to any one we care and feel about.
Also love is not in Valentine cards, gifts or other such material things but it's in the bond of togetherness. If you are above all these stupid or fake things to express your love to someone then be prepared to give time to your loved ones, enjoy a great vacation with them, sit and talk to them, got to some adventure trip, learn to do something together and many more such things to do.
Yes to keep things smooth, if you think gift is appropriate and deserving I don't say do not gift. But certainly a gift that brings smile to your loved ones. Here are eight beautiful and amazing places around the world to think of going on a vacation to celebrate perfect Valentine Day and to show that you care.
1. Camp at Eco friendly Botswana Safari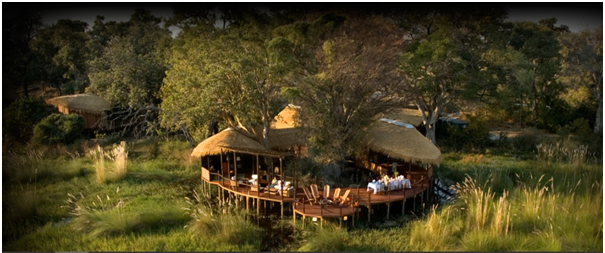 For truly romantic experience there is heaven when you visit Abercrombie & Kent's Tailor Made Botswana safari, where you can camp under the stars in Sanctuary Retreats Baines' Camp, which offers five luxury suites with private decks.
Be close to nature and wildlife and explore living with elephants. If you want to keep things private then there are romantic sky beds and star baths on your private deck. In this eco friendly camp you can also have Mokoro excursions and motorised boating experience. Book here now.
2. Enjoy luxury of Monte Carlo Casino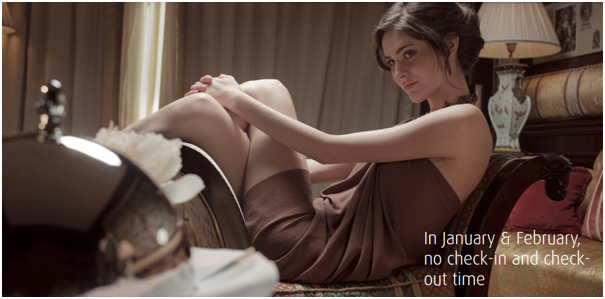 Visit Hotel Metropole Monte-Carlo to have the extravagant Golden Eye Experience. Reserved exclusively for guests staying in the hotel's Suite Carré d'Or penthouse, romantic couples will get a private tour of the famed Monte-Carlo Casino, picked up in an Aston Martin with Bond music playing for a helicopter ride, and return to the hotel for an intimate lunch during daytime adventure. In the evening, you will depart again for a romantic driving tour of the French Riviera, followed by an in-room duo massage, vodka martini aperitif at the lobby bar, and an exclusive dinner on the outdoor terrace of your suite.
3. Visit Sacred Valley in Peru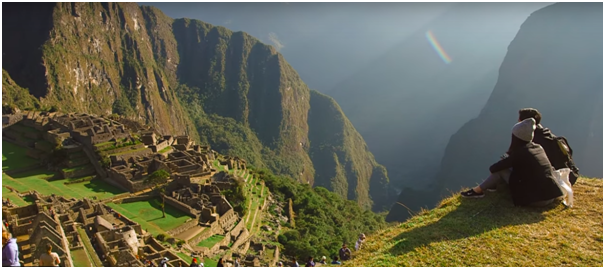 Heaven is not above but at the sacred valley in Peru. This Valentine take your loved ones to this mystic place for a deeper bonding of love. You can stay at Inkaterra Hacienda Urubamba, a contemporary hotel with colonial inspiration, situated on 100 acres. You can take part in romantic activities like private dining and cooking classes, but also authentic Andean experiences, such as a Payment to the Earth ceremony. You will participate in an ancient ritual for giving thanks to the Andean gods, performed by a local shaman followed by a special Pachamanca dining experience, where traditional Peruvian dish is cooked underneath the ground. Click here to book online now.
4. Stay in Igloo and have fun like Pingu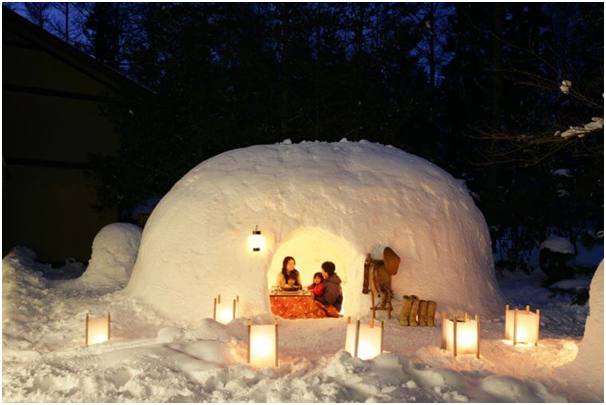 Go on adventure with your loved ones to experience the coolest locations of Japan. Stay at Hoshino Resorts' KAI Alps hotel which features a courtyard decorated with traditional snow domes known as "Kamakuras" in the winter. Enjoy Japanese herbal tea and feel the warmth inside. For an adventure go to nearby Hakua ski area or take a dip in the hot springs surrounded by forest and filled with local Shinshu apples floating in the water. Click here to book now.
5. Watch Aurora Borealis in Alberta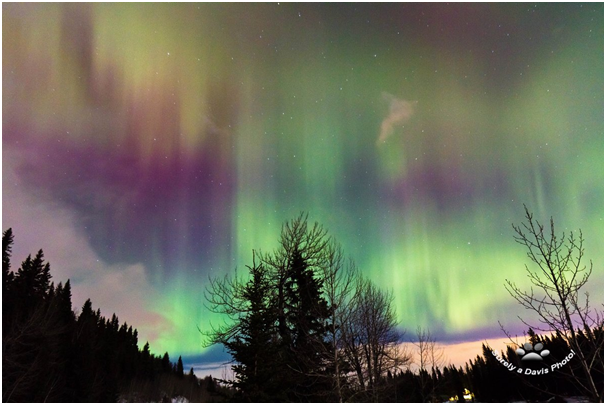 After the supermoon, blue moon and red moon show that many of you might have glimpsed yesterday you can head to northern light show in Alberta. The province is home to the world's two largest dark sky preserves: Wood Buffalo and Jasper National Parks, which is perfect to have clear view of the Aurora Borealis which is at its peak in February. Also visit the massive Jasper Gondola, dubbed as "Sky Tram," with an astronomy for a dining and stargazing. Enjoy at Dark Sky Campfires and sip on a hot beverage and wait for the dancing lights to appear. After nature's show is over, retire back to The Fairmont Jasper Park Lodge, situated in the heart of Jasper National Park.
6. Go on a cruise to Amazon

Sail through the Peruvian Amazon on the Delfin III vessel with Delfin Amazon Cruise with your loved ones making multiple stops for a rainforest safari during the journey. Go for kayaking, or swim near pink river dolphins, look for sloths, venture into the forest at night, or fishing for piranha. After your daily adventure, you will return to the boat to enjoy authentic Amazonian cuisine and floor-to-ceiling windows in your room. With 50% discount right now you can book your cruise here.
7. Relish the culinary adventure at Maldives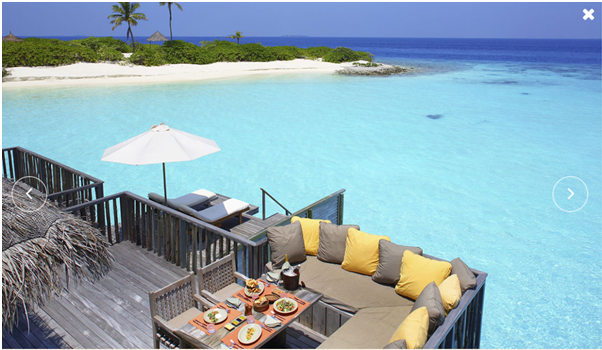 Maldives is best place to enjoy with stay at the eco-resort Gili Lankanfushi that creates an aphrodisiac culinary adventure. You can sit by the beach at sunset and you will be served Japanese canapés and sakes. Then wander through the jungle-lined paths to the west side of the island, where a spread of French delicacies awaits, including fois gras and macarons with glasses of chilled champagne. Munch on cheeses and charcuterie in underground wine cellar and head to the treetops for panoramic ocean views accompanied by fresh local fish and booze before ending the night with fruit sorbet and an aphrodisiac-infused cocktail.
8. Visit Las Vegas to play slots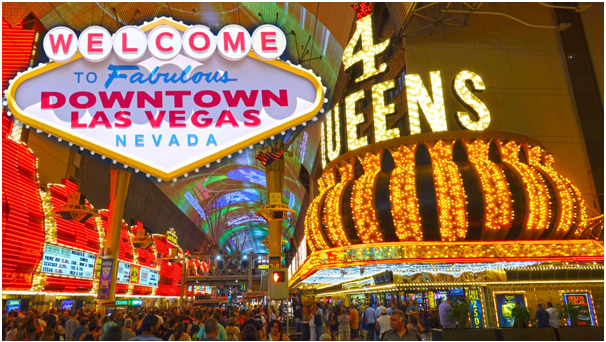 It is said that Las Vegas is paradise for lovers because of the sexy shows, luxurious hotels, nightclubs and bars. During the day visit Siegfried and Roy's Secret Garden and take lots of photos with the dolphins. Have some selfies at replica of Eiffel Tower in Las Vegas and visit The Fountain of Bellagio with over 1200 dancing fountains on romantic tracks or visit lively nightclubs such as Zumanity. You can even enjoy quality time at Spa Aquae in the steam room and sauna. Go the strip and have fun playing slot machines and other table games. Find the casino of your choice here. Play slots of your choice.
Besides these eight places if you wanna stay close to your state then there are many awesome places to visit like the city of Memphis at Tennessee, go to Portland, visit Seattle, New Orleans for some jazz, Savannah in Georgia, stylish city of Miami, Honolulu, New York or any other place of your choice.
Not interested but insist on the formal way of Valentine gifts, stay tuned here for our next post.