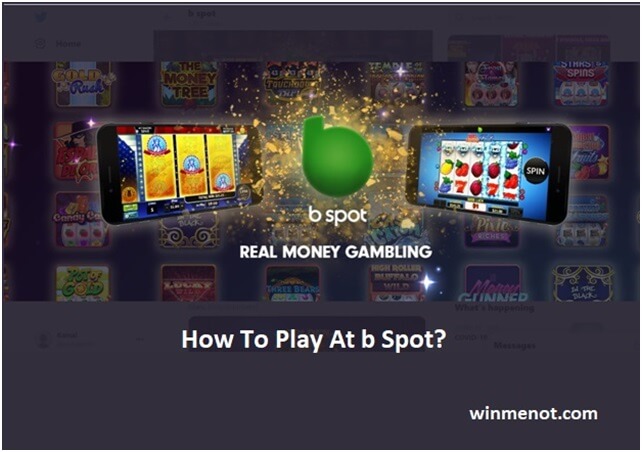 b spot is a mobile games app and online casino where you can play slots, and casino games and win real money. Located in Los Angeles this online casino app is available in 22 states in the United States and operates under the Federal Interstate Horseracing Act and applicable state laws. This means this casino app is legit and you can legally Wager & Win real cash in the US. With $1,000s at stake, each wager is infused with live horse racing to determine your payouts.
How to get started at b Spot?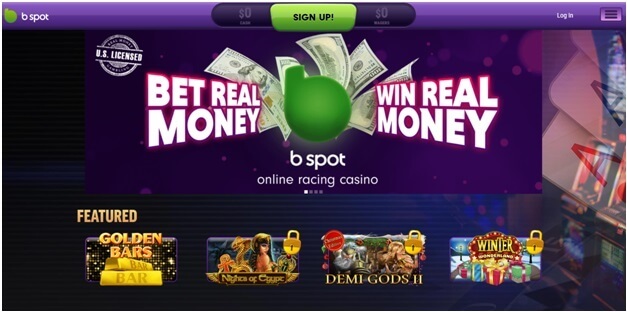 How to get started at b Spot has been asked by many punters and here is the easy way to get started.
You can play at b Spot either using your cell phone or PC or tablet
Click here to download the free b Spot app for your iPhone
For Android smartphones you need to type the casino URL https://www.bspot.com/ on your mobile browser to get started as Google Play doesn't support real money apps. Same when using PC or tablet to play you need to type the casino URL on web browser to get started.
Once the casino homepage loads on to your screen
Click On Sign Up to create your account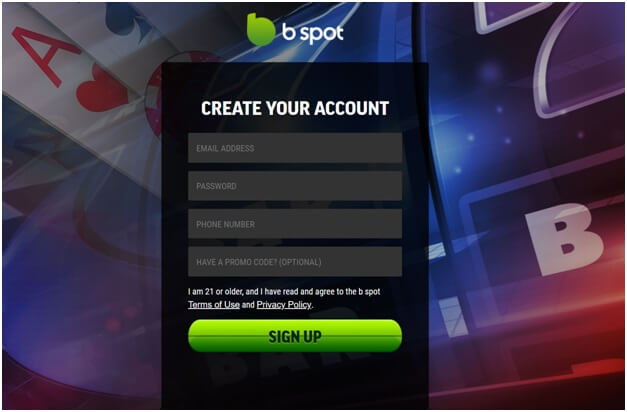 Fill in the short form your email, set a password, enter mobile number and click on sign up
A code will be send to your email and phone number to verify your account Or check your email and click the confirmation link.
Now select your US state where you reside.
B Spot is available at following US states:
Alaska
Alabama
Arkansas
Arizona
California
Colorado
Connecticut
District of Columbia
Delaware
Florida
Georgia
Hawaii
Iowa
Idaho
Illinois
Kansas
Kentucky
Louisiana
Massachusetts
Maryland
Maine
Michigan
Minnesota
Missouri
Mississippi
Montana
North Carolina
North Dakota
Nebraska
New Hampshire
New Jersey
New Mexico
Nevada
New York
Ohio
Oklahoma
Oregon
Pennsylvania
Rhode Island
South Carolina
South Dakota
Tennessee
Texas
Utah
Virginia
Vermont
Washington
Wisconsin
West Virginia
Wyoming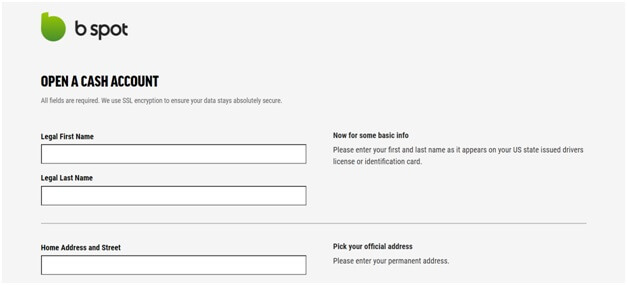 Next you need to open a cash account with your complete address, date of birth and social security number. You need to be 21 years of age and above to play at this casino.
Then click on submit
Now you are ready to play at b Spot online casino with app or otherwise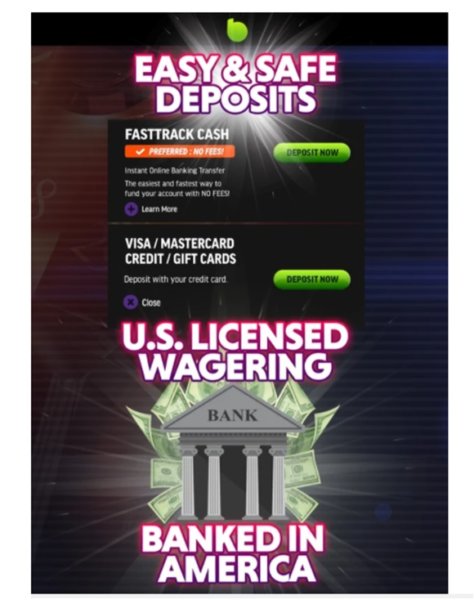 Now you need to make a friendly deposit at the cashier as you do in any online casino to play real money slots and casino games otherwise you can even play for free and have fun.
You can make a deposit at your cash account in three ways
Direct Checking (no fees)
Debit or Credit card
Personal check
Make your personal checks payable to b spot and mail to:
b spot Player Services
10866 Wilshire Blvd Ste 700
Los Angeles, CA 90024
You have to include your Cash Account-linked email address on the memo line to ensure accurate processing.
Games to play and Bonus Offers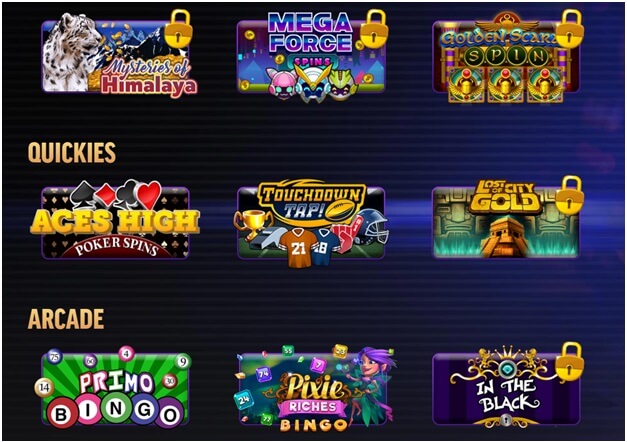 At b spot online casino you will find games from various game developers around the world. The games run off their own in-house platform. There are over 50 games right now to play even on their casino app.
Here are the different types of games you can play:
Spinners: These are a collection of slot games.
Quickies: These work similar to scratch tickets.
Arcade: These arcade games come in the form of Bingo or Match-3.
Horse races: You start off by buying a wager pack worth $10, $20, $40 or $100. A variety of bets are automatically placed on horse races from around the world, however, you do have the option to reshuffle if you'd like to change the selections.
Bets are placed into a pari-mutel pool, together with other players' bets on the same race. Once the race has run, you will receive either $10, $20, $40 or $100 (depending on the wager pack you've bought) to wager on any of the casino games.
From there, the results of the horse race are revealed via the casino games. This is just a fun and unique way to reveal your winnings.
At the time of writing, there were many awesome bonus offers like b spot are offering a $20 deposit match for players in certain states. They also offer various casino coupon codes to redeem as bonuses.
Join their Facebook Page for more bonuses and offers.
From your casino homepage , you will see the money you currently have in your cash account versus the wagers you have ready to play in the games. To the right of this you will find a drop-down menu where you can deposit, view account details and more.
Below this is a slideshow that shows the different games and various leaderboards on the site. Then below this are the casino games, which serve as the venue to reveal your winnings from horse racing wagers.
Customer Support
At b Spot US gamers can have friendly help support by email at support@bspot.com, phone number at (844) 462-7768 and mail at b spot Player Services 14725 SW Millikan Way Beaverton, OR 97006