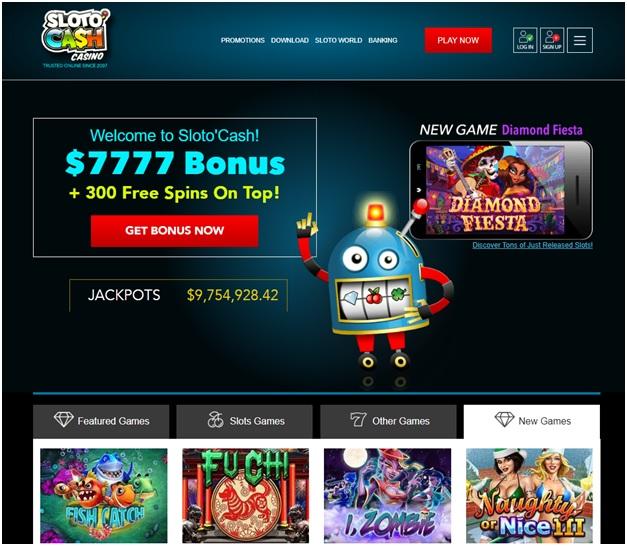 When you play real money slots at any US online casinos you need to first register yourself as a player and open your casino account with real money to play games. To open your real money casino account obviously you need to fund the casino with real US dollars. You can choose so many US friendly deposit methods at the online casino banking page. You can make a deposit with PayPal, Credit or Debit Cards, Instadebit, IDebit, Cryptocurrencies, Ewallets like Neteller and various other prepaid cards or instant money vouchers like Cash to code, Much better. The minimum deposit at the US online casino varies from casino to casino but generally it is between $10- $25.
Once you make a deposit the cash by any of the payment modes you are ready to play real money slots at online casinos.
Before that at the time of registration online casinos in US verifies your details. This means the online casino want you to prove:
That you are a genuine player
Your banking details are true
Your ID proof shows your place of residence
Your age is above 18 years old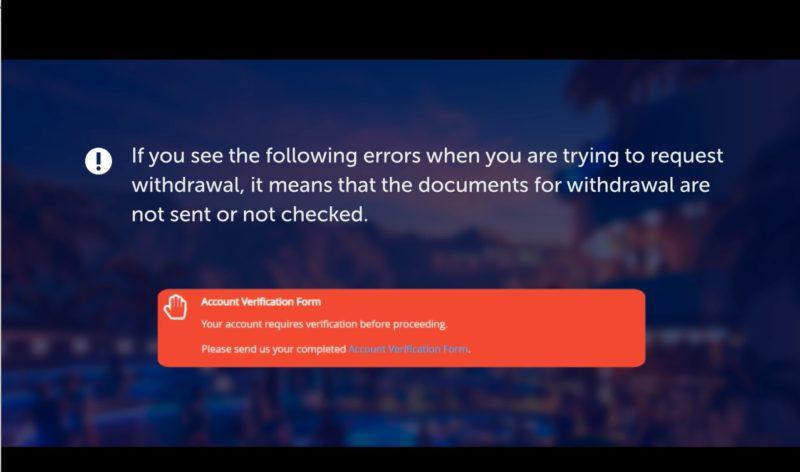 To prove all the above you need to send certain documents to the online casino so that they can check your identity.
Note that in case you don't sent the documents to verify your casino account at the time of registration and start playing the casino games, the online casinos will not object to your playing but wont let you withdraw your wins.
So to make a withdrawal of your wins the online casinos want to verify your account. At the time of withdrawal thus you need to send your details to the casino to verify yourself and prove that you are a real player at the casino.
What documents are required to verify your online casino account when you play real money slots?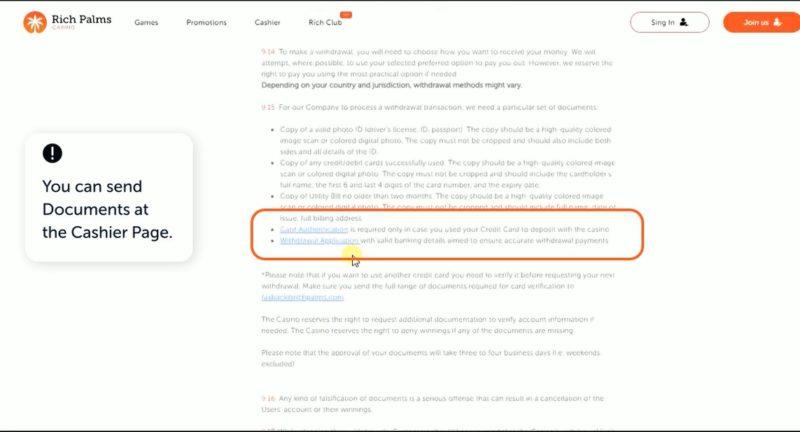 There are certain documents to be sent to the online casino to verify your online casino account. It is purely safe to send in documents to an online casinos. Sending your documents makes withdrawal of your wins at online casinos an easy process.
What you need to do is to take a photo of the documents required.
Upload the documents at the online casino site and wait for their message that your documents have been verified.
Once you get the confirmation that your account has been verified you are ready to withdraw your money from the online casino account.
Sometimes they might ask you to resend a certain document if they can't see it properly in the picture or if the document is missing some information needed.
Even though the process of verifying your documents might feel unsafe it exists to protect you. This way the casino can be sure that you are who you say you are so no one can use your name to commit fraud or similar crimes. The process is called Know your Customer or KYC for short. It is used all over the world by genuine banks, insurances, investment platforms and casinos to protect your identity.
It is one of the many requirements to get a gambling license.
Required Documents for KYC Verification
As mentioned, the process of verifying your account is so that the casino can see that it really is you that is playing.
Therefore they ask you for documents only you would have such as:
Your ID Proof
Any utility bill like electricity bil that shows your name and address
Your Driving license or Passport number
Any document for Proof of address
Proof of Payment Method
Sometimes that need you show proof that you are the owner of the payment method you used. What type of document they will ask for depends on the payment provider.
If you play at a genuine casino you will always get the request to verify your identity with documents in the KYC process
Usually you get asked when you make your first withdrawal so it is a good idea to have an ID and a proof of address ready when you make your first withdrawal to not postpone your money.
Many online casinos also ask you send your documents for verification by email to their customer support team for verification. But be extra careful with sending your documents by e-mail. There are scammers out there as well that might ask you for private documents through mail.
The easiest way to check that it is a genuine request is by contacting the casino customer service and double check that everything is in order.
Make sure to contact them through a new form and not answer the e-mail where the documents were requested.
Once you send in your documents a special legal and payments team will go through your documents and store them safely.
As an example at the time of registration at Club World Casino US the verification process usually takes less than 5 minutes. Once complete, you will receive a registration confirmation email. By selecting the link within this email, you will have completed your registration and can proceed to log in to your account.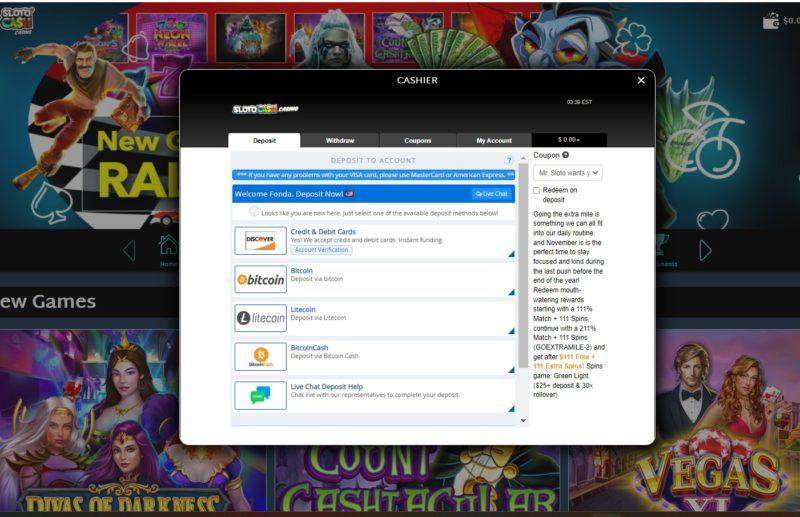 In some instances, you may receive a message indicating that the process could take up to two business days to complete. In this case, if the casino are able to complete your registration you will receive a registration confirmation email. By selecting the link within this email, you will have completed your registration and can proceed to log in to your account.
Your documents can not be seen by everyone in the company, only the payments team that are professionals.
Furthermore your documents are protected by both firewalls and top quality SSL encryption.
Sometimes you need to verify that the payment method you used is yours as well. Let's take a look at how to do that:
| | | |
| --- | --- | --- |
| Payment Method | How to verify | Requirements |
| Credit or Debit Card | A photo of the card | The 4 first digits and last 6 of the card number, the expiry date and your name |
| E-Wallet | Photo or screenshot of your account when logged in | Your name, payment method account ID |
| Bank Account | Recent bank statement | Your name and the bank logo |
Prepare any necessary documents before you get a request to verify (Valid ID, recent utility bill, etc). Always read the instructions properly when asked to verify your account. Make sure that it is easy to see the required data in your photos. Also Double-check that your information in your account is correct (If you moved update your address)
Finally note that never use a payment method in someone else's name or let someone else use payment method in your name. Also never send documents to anyone who asks by email, make sure that it is actually from the casino to verify your online casino account
Are there any no verification online casinos?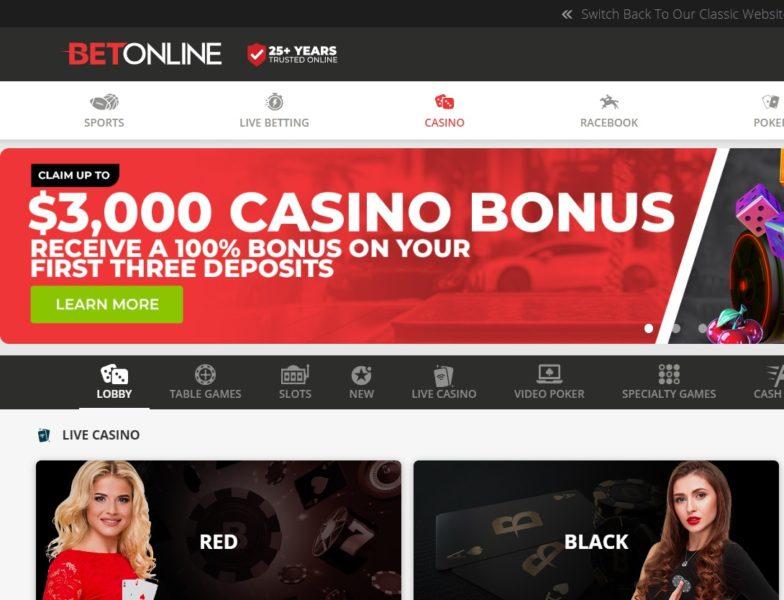 Yes there are no verification online casinos and these casinos mostly are cryptocurrency casinos.
 You should also note that no verification mobile casinos is are limited in number. Also the legitimacy if the casino is the major concern of punters when playing at no verification mobile casinos.
No verification mobile casinos to play slots and casino games.
Most no verification online casinos operate using the same principles as verification casinos. Players are required only to create a username and a password, which are used to access the online casino and differentiate each punter's activities. The username and password can be chosen randomly, provided they meet the security standards.
The main idea is that the casinos will not require any information verification, including when withdrawing funds. You can begin playing will full access to all the features as soon as they set up their usernames and passwords. No verification casinos usually offer a variety of anonymous payment methods, which punters can use to maximize anonymity. Those who do not mind providing their banking information can also use the casino's alternative deposit methods.
No verification casinos are generally just as safe as other casinos that require verifications. That is provided a reputable regulatory authority has licensed the casino. That is because the regulatory authorities usually dictate the security standards the casinos must adhere to, which makes them reliable.
You should find that the casinos use SSL encryption technology, a security system that scrambles all data to make it unreadable and useless to hackers, then decrypts the data when it reaches the terminal. Also read the terms and conditions to know more about the safety policies.
Most people usually get these two types of online casinos mixed up. No verification casinos refer to those that do not require information verification, such as sending scanned documents of ID and passport photos. However, punters need to have gaming accounts with usernames and passwords. On the other hand, a no-account casino is one where the provider does not require punters to register on their gaming site. With no account casinos, each visit to the site is unique, with punters identified by unique access codes provided by the casinos.