April Fool's Day is celebrated worldwide with fun by playing tricks on friends and even strangers. Though it is most popular among kids at schools but adults too enjoy it and get involved to play some joke on their loved ones. Whatever the way to fool if your victim falls on it you surely yell "April Fool".
I remember(though it was a long time back) how I played a trick with my Dad. He was in the habit of reading newspaper early in the morning and he was such a disciplined man that he had special instructions to the newspaper vendor to drop the paper as early as possible. So a night before April fool's day I set my alarm to wake up early and do some fun. I woke around 5 am (as that was the time that the paper was dropped in our front lawn) and I sneaked outside, brought the newspaper, took out its middle editorial page and placed it with an old one, dropped back to the lawn and went back to my room.
I saw from the window, my dad picked the newspaper and began to read by the time tea was served to him. I waited anxiously for him to land on the middle page and he did after few minutes, and there he was making strange faces. He skipped to look at the date and then with all frustration came in to the living room and I heard him saying to my mom, "I don't understand same things happening in the city today also. Same stories here in the newspaper. Was the editor playing goofy..ahhh haa, now I see" he exclaimed. Then he looked back at that page and saw the date and by that time I couldn't stopped myself laughing to which he understood and called out, "So it is April fool's day" and we all laughed.
So the cleverest April Fool joke is the one where everyone laughs, especially the person upon whom the joke is played.
Nobody really knows how April Fool's Day began. But there are few facts like it is the Roman tradition of Hilaria, a spring festival held around March 25th in honor of the first day of the year longer than the night Festivities included games, processions, and masquerades, during which disguised commoners could imitate nobility to devious ends.

Best Eight Online Slots To Play on April Fool's Day

As you unite with your friends and family playing practical jokes, telling funny stories, being silly and hilarious you can add more humor by playing funniest slot games. Here are the best eight online slots to play on April Fool's Day.
1. Wacky wedding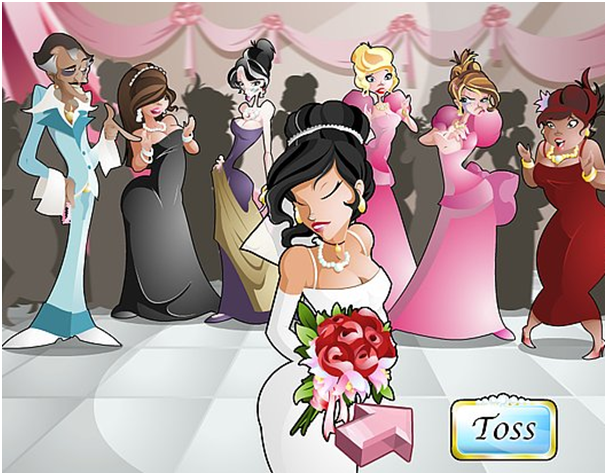 So here is Wacky Wedding slot to enjoy on April Fool's Day with 5 reels and 20 paylines from Rival Games. Make sure the Groom doesn't do a runner for which you will be rewarded up to 300 coins. You'll also be rewarded for stopping the Maid of Honor sabotaging the wedding at up to 200 coins, whilst stopping the Purvey Uncle pinching guests' bottoms will be rewarded with 150 coins. Also keep the Malevolent Mother-In-Law away from the bride for 100 coins. As best Man, you're also responsible for "The Ring" – and producing it at the right time will win you up to 1,500 coins.
2. Ned and His Friends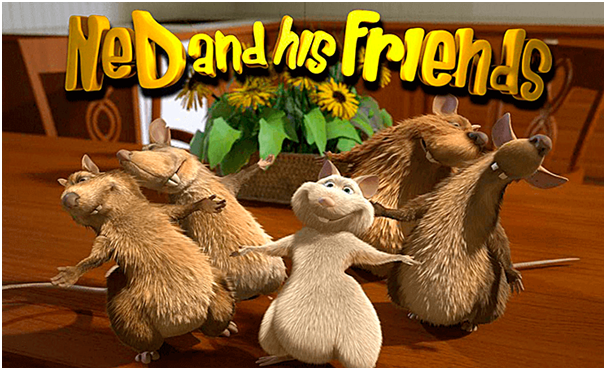 Ned and his Friends is a unique and exciting April Fool's Day slot with 5-reel, 30-payline online video slot from BetSoft gaming. Though this slot does not have a wild symbol or a multiplier but the game is still fun and exciting as it features a bonus game and a scatter symbol. Your gaming experience is also enhanced with the availability of free spins.
You can play this slot with coin values that range between 0.02 and 0.50. These come with up to five credits per pay line. When playing all 30 lines, you stand a chance of getting a maximum payout of 150 credits. This means that when playing the maximum coin value (0.50), the maximum payout will be 1,250 credits.
3. Billion Dollar Gran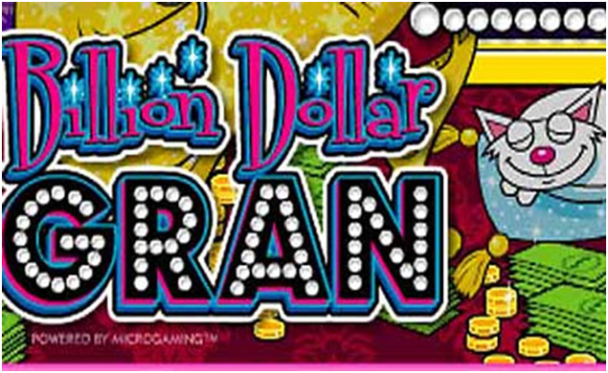 This April Fool's Day slot from Microgaming is pub fruit machine with three reels, one pay line, hold and nudge features and lots of money to give away. This slots game has it all – loose reels, huge payouts and all the features of advanced gaming technology. Help Florence to spend all the gold she has left, and see if you can hit pay dirt with huge slots prizes! Also join her life of tea, knitting and riches as you try to spin and win a fortune.
4. Fruit Case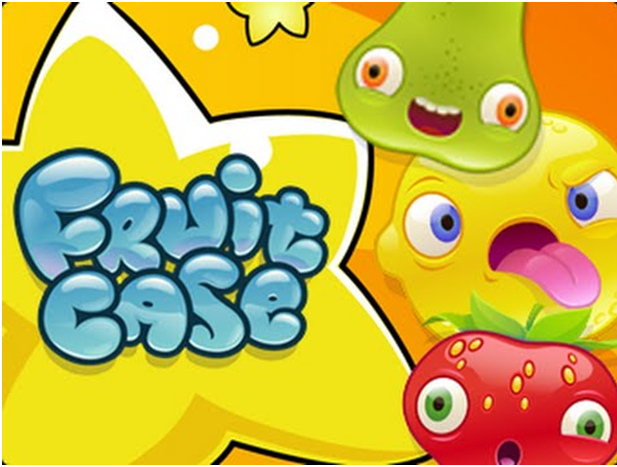 Fruit Case is a video slot brought to you by NetEnt. This video slot features 20-paylines and 3 rows, various multipliers, wilds and 3D graphics. Each time a player spins a winning combination on a particular line, that combination will explode and disappear from the screen. . Falling in the place of the prior winning combination is more symbols, often referred to as cascading symbols. As soon as a player spins another winning combination, this process is repeated. The excitement comes when a multiplier is added to each winning Avalanche combination. The win lines are always played at 20 in Fruit Case. The fun is increased by the adjustable bet and coin levels. Ten different betting levels and six coin levels give players plenty of Fruit Case fun.
In sixteenth-century France, the start of the New Year was observed on April 1. It was celebrated in much the same way as you celebrate New Year today with parties and dancing into the late hours of the night. In 1562, Pope Gregory introduced a new calendar for the Christian world, and the New Year fell on January 1. There were some people, however, who hadn't heard or didn't believe the change in the date, so they continued to celebrate New Year's Day on April 1. Others played tricks on them and called them "April fools." They sent them on a "fool's errand" or tried to make them believe that something false was true.
5. Funky Monkey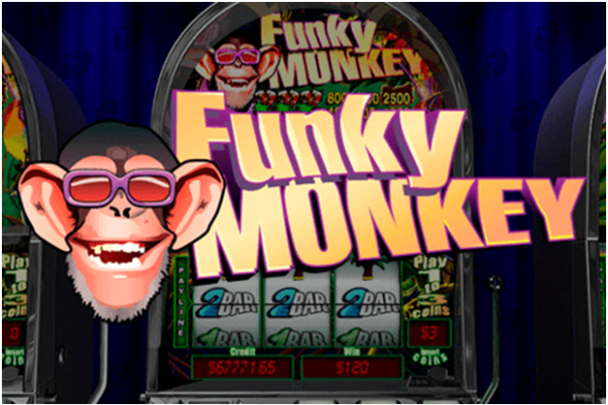 Monkey Funky is popular slot game of 20 paylines and 5 reels you won't see here any Wild or Scatter symbols that could distract a new player from the process. All you need is to concentrate on the process and to win nice prizes. To start this game, choose the wager for each spin and coin size between $0.1 and $5. The maximum amount you can win is up to 2 500 coins. There is a Jackpot symbol Bongo Drum that give you nice chance to win some payoffs in this Playtech slot game.
6. Costume Party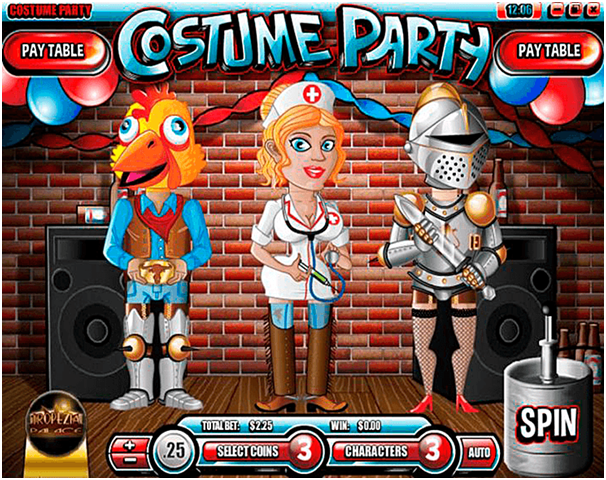 Costumer Party from Rival Gaming offers you loads of fun as well as win loads of prizes for playing it. Play either 1 coin or 2 coins to decide how much you win during the game. All 2 coin prizes are simply double the size of the 1 coin prizes. Prepare to have some serious fun with reels that spin sideways rather than up or down. This is because the heads, bodies and legs of the characters all get jumbled-up. However, to win a prize you must line-up a character in full under one of the spotlights, and then you can watch them dance in the spotlight in celebration as you win a range of prizes.
Make the Funky Chicken strut his stuff and you'll win either 10 or 20 coins, whilst the pretty blonde in a sexy naughty nurse's costume complete with a stethoscope and suspenders is enough to make you need your blood pressure checking with wins of 15 and 30 coins, win 25 or 50 coins for the cowboy, wins of 40 or 80 coins for Wonder Woman, 85 or 170 coins for a Knight in Shining Armour, wins of 140 coins or 280 coins for the Astronaut, 500 or 1,000 coins you can win for the Sexy Witch. However, the monster pay-out is definitely for finding Frankenstein with wins of 1,800 coins when playing 1 coin, or 3,600 coins when playing 2 coins.
7. The Exterminator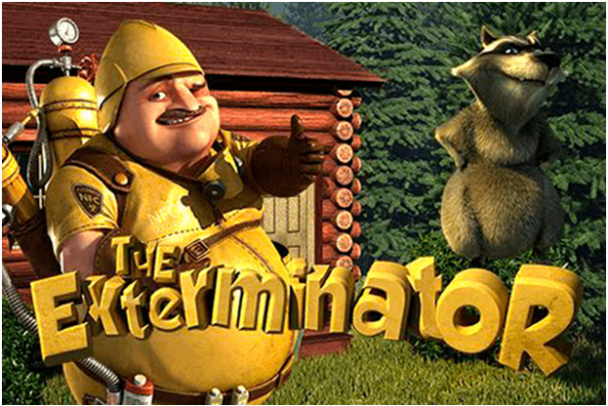 The Exterminator is a 5-reel and 30-payline, high-definition 3D slot brought to you by BetSoft Gaming. The Exterminator features multipliers, wilds, and a gamble feature. This is a highly lucrative slot with active bonus features that occur often. The Exterminator is packed with bonus elements. To trigger the second-screen bonus, 5 or more Blueprint symbols need to appear across the reels. You will then be required to locate the Raccoon behind a set of windows and a door. A correct selection gives you a huge payback.
The free spins bonus is triggered by 5 or more Footprints on the reels. This round also has random multipliers, which can multiply your winnings by up to 5X. Truck symbol turns the entire reel into a wild. The Exterminator's gamble feature is known as the Double Feature. If you predict the correct suit of your card, your earnings are doubled or you lose everything for wrong guess.
The highest paying symbol is Alvin. This symbol can increase your winnings by 5X for 200 credits on one line. The Raccoon also has great rewards based on a 5X multiplier of up to 200 credits on one line. The maximum payout is 12,500, which can be earned if you land the free spins.
8. Fearless Fredrick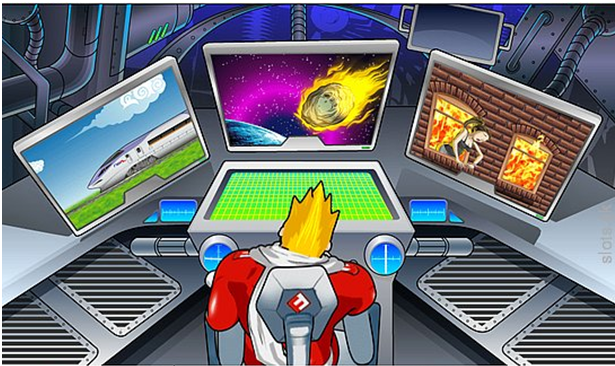 Fearless Fredrick slot is designed in the iconic Japanese art style by Microgaming, you'll find wilds, scatters, free spins, and 30 paylines. The jackpot is 7000 coins and won only when 5 Fredrick symbols spin in to play on any one of your activated paylines. Be aware also that when playing Fearless Fredrick, you'll have plenty of free spins due to the fact the reels are looser than an over stretched elastic! Simply spin 3 or more Scatters in to view and you'll be awarded with a bonus multiplier and free spins. During the free spins, you'll be awarded x3 multipliers.
There are many other slots to enjoy on April Fool's Day but these are the best eight ones you can play at online casinos and have fun. Just check out at online casinos.
So enjoy folks, have fun play pranks and do whatever you wish to do on 1st April. The most important thing I forgot to tell, all those who read this post are winners of $1000 free cash. To redeem it just click here. It is not a joke…did I tell that.