Save money shopping online makes sense. Online retailers seem to be becoming more and more creative these days to score big with shoppers. With so many online shopping apps you have the choice to install them on your smartphones and shop at the convenience of your home, office or anywhere for the things you want. Right from grocery to clothing and other home décor items saving money when shopping is the thing to consider and keep in mind.
Online shopping can be a convenient and enjoyable way to buy the things you need, but it can also be easy to overspend if you're not careful. Here are few things to note to save money shopping online.
Plan your shopping ahead of time: Having a list of items you want to buy can dramatically decrease your mind wandering while you shop. You will likely stay on track with your list and avoid overspending.
Look for the best deal: Don't just buy the first thing you see. Take the time to compare prices on different websites to make sure you're getting the best deal.
Use coupons and promo codes: Look for coupons and promo codes that can help you save money on your purchases. You can often find these codes on the retailer's website or through online coupon websites.
Sign up for email lists: Many retailers offer special discounts and promotions to email subscribers. By signing up for email lists, you can stay informed about sales and discounts.
Shop during sales: Many retailers offer sales and discounts throughout the year. By waiting for these events, you can save money on your purchases.
Use a cashback app or credit card: Some credit cards and cashback apps offer rewards for making purchases, such as cashback or points that can be redeemed for discounts or travel.
How to save money shopping online?
However, if you are a smart deal hunter or would just love to get major discounts without a lot of efforts, try using these ten clever online shopping tips and save money shopping online.
How to save money shopping online?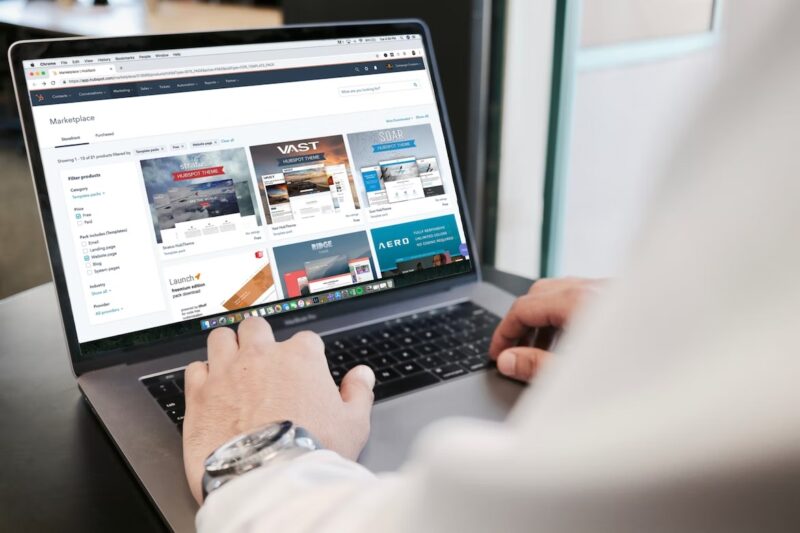 10. Outsmart the dynamic pricing strategy of online merchants
Based on cookie collection data, sometimes businesses show different prices to different customers for same product or service. According to your location, your shopping history and current demand, dynamic pricing get activated by business owners. In order to get unbiased prices, and save money shopping online you should:
– Clear your browsing history
– Think twice before allow cookies to collect your data
– Try incognito mode to browse anonymously
– Choose local website (if any) instead of its global or any other versions
9. Choose the right day for shopping
Even if it seems tempting, don't shop every day. Look for special discounts and deals on say weekends to save money shopping online. Or say on super offer on Wednesday.
Did you know that major retailers like Dell Home and Hewlett-Packard issues special coupons every Tuesday? So if you're thinking about buy a laptop, compare Tuesday's rates with others before put your in. Similarly, Amazon is well-known for offering books in cut-price amount on weekends. So you just need to research online who is offering what and when is the right time to get it?
8. Use multiple coupon codes tactically
Typically, using multiple coupons on single product is uncommon however if the product owner allows you to do so, use them without any hesitation to save money shopping online. For example, if you're getting an item at store for a 10% discount in addition to a cash-rebate for $5.00 at check-out, then take 10% first on sale-price and then place your $5.00 discount coupon.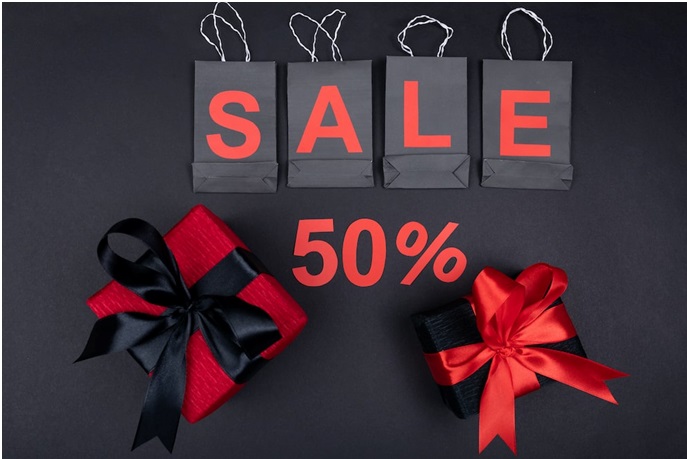 7. Ask for refunds on revised price
Suppose you've ordered a product on 1st of July and found the next day that the item is available in reduced price since up for sale. Now since your product is on its way to you – you should contact the product owner and ask for refund on revised price. Sites like Amazon allow their users to lodge a ticket if they found anything as such within 7 days of product delivery. More interestingly, there are many sites who offer you services to monitor price changes for any product online.
Also some credit card companies (like, Barclaycard Arrival Plus™ World Elite MasterCard® and Citi® Double Cash Card) do offer no matter where you bought – they will refund if the price drops within a specific days.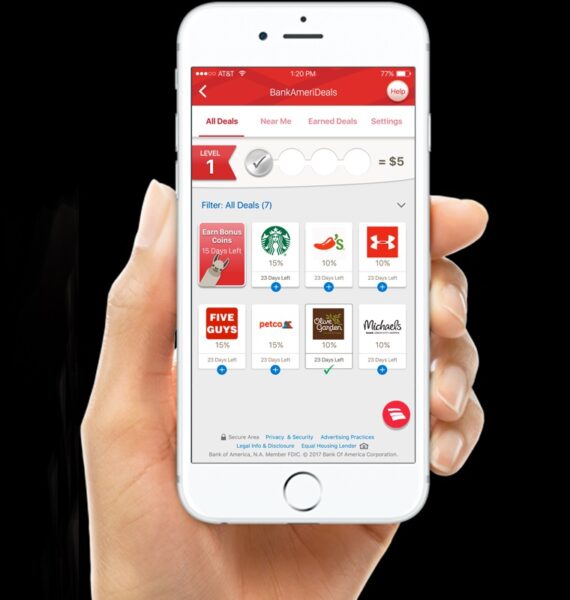 6. Take benefit of reward programs
Some apps or websites let you redeem special bonuses for performing certain tasks for example app downloads or taking part in surveys or reviewing products. After successful completion, you'll earn gift cards or special discounts which can be used for shopping online.
If you are aware or not the Bank of America offers customized Cash Rewards credit card. It gives 3 percent cash back on a category of your choosing and it can change every month if you want. There's also a 2 percent category (for grocery stores and wholesale clubs), with a $2,500 combined quarterly spending cap. What's especially nice about this card is that your rewards can be multiplied by 25 percent, 50 percent, or 75 percent if you hit the various Preferred Rewards tiers basically, if you have $20,000, $50,000 or $100,000 plus in eligible deposits/investments with the bank.
Specific to the holiday season, for example the Chase Freedom cardholders can get 5 percent cash back on PayPal purchases and Walmart online and in-store. Additionally, the Discover It Cash Back card is offering 5 percent cash back on purchases through Amazon.com and digital wallets. Both cards have a $1,500 quarterly spending cap on the 5 percent categories.
5. Bargain
Don't refrain from bargaining. Typically, sales reps are too keen on closing a deal and for that they may sometime give you extra privileges in form of say a new promo code or extend the expired offer date or free gifts. So try your best to squeeze out bit extra when go online to shop.
One thing remember always be polite and stay patient, every time you may not get success however try to find a way to convince the sales representative and get hold of discounts they possibly have.
Also you can check price history and set sale alerts. It also recommended by experts that checking pricing history as this could tell you if a deal you're eyeing is in fact a good sale price. Some of the sites provide historical pricing data to help you make informed buying decisions.
Retailers may try to trick you into thinking a certain sale is the best deal you will get but the pricing history will tell the true story and if you see that something was sold for less recently, it pays to wait.
4. Organize your inbox and get reviews
Signing up for newsletters in coupon sites in order to save a few extra bucks is not the end of story for you. Rather organize your email inbox for timely intervention and get the best deals on time. Try free add-on that lets you unsubscribe from junk emails and clean your inbox. You can even set a time everyday when you'd like to receive such emails through add-ons.
If you don't believe a product's price, just look at its reviews. Reviews on the websites could be fake or biased, although there are some authentic ones also. Some websites also publish product reviews. So, remember your budget and needs.
Check whether your friends or co-workers have purchased the same product and what their experience was. Reviews may also signify if a product displayed is an earlier version, thereby priced lower. However, if you find it suitable, just go for it and save your pocket.
3. Compare
Compare prices before you buy. When you take the time to look for lower prices, you have more money to shop. "Never buy anything online or in store without comparing prices," says Andrea Woroch, a consumer and money-saving expert.  "You never know if another store is offering a better price or if they're hosting a sale or coupon." 
According to her online shoppers can quickly compare prices by running an online search with the product name and style number. "You can also get instant price comparison by using a browser tool which will alert you with a pop up if they find the item you're browsing at another site for less," she adds. "This is helpful because you may find it at a store you wouldn't have thought to check in the first place."
To get absolutely best deals online, think about installing browser add-on for comparing product prices automatically – the tool will pull the same product info (include taxes, shipping and other attached expenses) from several sites, organizing, and notify you about the best deals available for the time being.
2. Leave items in your shopping cart
Leave the items in cart and wait for 2-3 days if you can. Doing so, you can prohibit yourself from an impulse purchase (because now you have time to think whether buying now this item is absolutely necessary or not). At the same time your decision may irritate the product owner too because of unclosed deal. So to close it, retailer may issue you an offer.
Remember this works best when you left the item in cart for quite awhile and you're a registered customer of the website.
1. Get more coupons
Note that most online retailers offer a coupon and this could be a coupon for a new shopper or email subscriber for money or free shipping. You need to check the retailer's homepage or go directly to a deal aggregator site, which organizes coupons by store name so you can quickly find what you need.
Such sites also lets you know if a coupon has been verified so you don't waste time trying a coupon that could be expired or doesn't work. Also using a coupon browser tool that hunts down the best coupon codes for you. Many sites alerts you if there is a coupon available for the site you're shopping at. You can then apply the deal with the biggest discount to your order automatically. Many coupon sites also applies cash back so you get both savings and rewards.
If you own multiple emails and use those to register in an online coupon website then probably you will get a chance to use more than one coupon in one occasion. Or you can ask your friends or family members with common intention to club all the coupons offers and go for shop.
To save money shopping online, you can make more informed and budget-conscious purchasing decisions, leading to greater financial stability and security.