Horror Movies to watch on Halloween
Especially for the brave hearts- Remember they are creepy and scary-You too are a Spirit

Halloween movies are a subgenre of horror movies that are specifically associated with the Halloween holiday. These films often feature themes related to Halloween, such as costumes, pumpkins, trick-or-treating, and haunted houses. They can range from family-friendly movies like "Hocus Pocus" to more intense and frightening films like "Halloween" and "Nightmare on Elm Street". Some popular Halloween movies include "The Nightmare Before Christmas", "Beetlejuice", "Casper", and "The Addams Family". These movies are often enjoyed during the Halloween season as a way to get into the spooky spirit of the holiday.

What is Halloween?

Halloween Day

Halloween is a holiday celebrated on October 31st each year, primarily in the United States, Canada, and the United Kingdom. The holiday originated from ancient Celtic traditions, specifically the festival of Samhain, which marked the end of the harvest season and the beginning of winter. It was believed that on this night, the boundary between the living and the dead was blurred, and ghosts and spirits could roam freely. To ward off these spirits, people would dress up in costumes and light bonfires.

Today, Halloween is celebrated with a variety of traditions, including trick-or-treating, costume parties, pumpkin carving, and scary movie marathons. People often decorate their homes with spooky decorations, such as skeletons, ghosts, and spiderwebs. Halloween has become a commercialized holiday, with stores selling costumes, candy, and decorations in the weeks leading up to the holiday. It's a fun and festive time of year for many people, especially those who enjoy all things spooky and scary.

Yesterday one of my friends dropped in and we started making out plans as how to spend our Halloween day. Though she insisted on playing tricks but I have my own things in mind. Actually I am desperately waiting for the release of Halloween new movies. This film is directed by David Gordon Green and written by Green, Jeff Fradley, and Danny McBride. It is the eleventh installment in the Halloween film series, and a direct sequel to the 1978 film of the same name, while disregarding the continuity of the previous sequels.

Now set forty years after the original film, the plot follows Laurie Strode, who's prepared to face Michael Myers in a final showdown forty years after escaping his previous killing spree on Halloween night. Jamie Lee Curtis and Nick Castle reprise their roles as Strode and Myers, respectively, with stuntman James Jude Courtney also portraying Myers. The film also stars Judy Greer, Andi Matichak, Will Patton, and Virginia Gardner. The film was released in the United States on October 19, 2018, by Universal Pictures.
Watching Halloween movies is great fun, though for some they are freaky and scary but for many with bold hearts they just love it. Here is what I have planned to watch some of the best Halloween movies this month. Many of these movies are available on Netflix this month. Others can be watched by various other means like at theatre or otherwise at online movie sites. So find the Ten Horror and Spooky Movies that you can watch this Halloween
1. A Quiet Place
A Quiet Place is a 2018 American post-apocalyptic horror film directed by John Krasinski, who stars alongside his wife, Emily Blunt. The film story was developed in 2014 and was released in April 2018 by Paramount Pictures. This movie is about a family who must live in silence while hiding from extraterrestrial creatures that hunt by sound. Note that a sequel was released on May 15, 2020.
2. Hereditary
Hereditary is another new movie for Halloween written and directed by Ari Aster, in his feature directorial debut. It stars Toni Collette, Alex Wolff, Milly Shapiro and Gabriel Byrne as a family haunted after the death of their secretive grandmother. This film was released on June 8, 2018 and showcases the wildest and the craziest scenes you would have ever seen.
3. Truth or Dare
Can a game come alive with deadly consequences? This is what Truth or Dare new movie is all about which was released in April 2018. This supernatural horror film is directed by Jeff Wadlow and written by Michael Reisz, Jillian Jacobs, Chris Roach and Wadlow. It stars Lucy Hale, Tyler Posey, Violett Beane, Hayden Szeto, and Landon Liboiron, and follows a group of college students who play a game of truth or dare while on vacation in Mexico, only to realize they have to face the dead if they don't follow through on their tasks.
4. Cargo
Released in 2013 this Australian short film directed by Ben Howling and Yolanda Ramke, written by Ramke, and starring Andy Rodoreda as a father who must protect his young daughter during a zombie apocalypse. It was made for the Tropfest short film festival, where it was a finalist. It went viral after it was uploaded to YouTube, and it was featured on many web sites. Till date it had been viewed over 14 million times.
5. Malevolant
This horror movies is all about a brother-sister team who fake paranormal encounters for cash get more than they bargained for when a job at a haunted estate turns very, very real. This is animated horror film written by Tanya C. Klein and Jim Cirile of Coverage, Ink. Directed by Jason Axinn. Sole survivor of a brutal attack that destroyed her brothers and sister, Miriam Dekalb is given a chance to re-live that night from the beginning, armed with foreknowledge of the events. Of course, there's always the chance that Miriam is insane and murdered everyone herself.
6. Insidious: The Last Key
Insidious: The Last Key is a 2018 American supernatural horror movies directed by Adam Robitel and written by Leigh Whannell. It is the fourth installment in the Insidious franchise, and the second in the chronology of the story running through the series. Starring Lin Shaye, Angus Sampson, Leigh Whannell, Spencer Locke, Caitlin Gerard, and Bruce Davison, the film follows parapsychologist Elise Rainier as she investigates a haunting in her childhood home. The film was released on January 5, 2018, by Universal Pictures and watching this you're going to be freaked out for weeks.
7. Veronica
Veronica is a 2017 Spanish supernatural horror movies directed by Paco Plaza. This movie is based on true events from the 1991 Vallecas case where Estefanía Gutiérrez Lázaro died mysteriously after she used a ouija board. This film by Film Factory Entertainment follows the 15-year-old Veronica who conducts a séance with a Ouija board the tricky situation, she does it during a solar eclipse but things, naturally, do not go well for her afterward.
8. Interview with the Vampire
This horror movies by Warner Bros.was released in 1994 a gothic horror directed by Neil Jordan, based on Anne Rice's 1976 novel of the same name, and starring Tom Cruise and Brad Pitt. The film focuses on Lestat (Cruise) and Louis (Pitt), beginning with Louis's transformation into a vampire by Lestat in 1791. The film chronicles their time together, and their turning of a ten-year-old girl, Claudia (Kirsten Dunst), into a vampire.
9. Hell Raiser
This horror movies by New World Pictures was released in 1987 directed by Clive Barker, and produced by Christopher Figg, based on Barker's novella The Hellbound Heart. The film involves the resurrection of Frank who had opened the door to an alternate dimension and had his body torn to pieces by creatures known as Cenobites. Years later, Frank's brother Larry moves into their late mother's abandoned house with new wife Julia. An accident causes some of Larry's blood to spill on the attic floor, which triggers Frank's resurrection. To complete his resurrection, he requires more blood which Julia provides while Kirsty Cotton Larry's daughter, discovers Frank's puzzlebox which leads her to meet with the Cenobites.
10. The Shining
The Shining is a 1980 horror movies produced and directed by Stanley Kubrick and co-written with novelist Diane Johnson. The film is based on Stephen King's 1977 novel The Shining.The Shining released in 1980 is about Jack Torrance an aspiring writer and recovering alcoholic, who accepts a position as the off-season caretaker of the isolated historic Overlook Hotel in the Colorado Rockies. Wintering over with Jack are his wife Wendy Torrance and young son Danny Torrance. Danny possesses "the shining", psychic abilities that include him seeing the hotel's horrific past. The hotel's cook, Dick Hallorann also has this and is able to telepathically communicate with Danny. The hotel had a previous winter caretaker who went crazy and killed his family and himself. After a winter storm leaves the Torrances snowbound, Jack's sanity deteriorates due to the influence of the supernatural forces that inhabit the hotel, placing his wife and son in danger.
Here are some spooky things you can do to enjoy Halloween Holidays:
Go on a ghost tour: Many cities offer ghost tours where you can learn about local legends and haunted places.
Visit a haunted house: If you're feeling brave, visit a haunted house attraction or even a real haunted house (if you can find one!).
Have a horror movie marathon: Gather some friends, stock up on snacks, and watch your favorite horror movies back-to-back.
Explore a creepy abandoned place: With proper precautions and permission, explore an abandoned building or location that has a spooky history.
Host a séance: Gather a group of friends and attempt to communicate with the spirits through a séance.
Create a spooky playlist: Put together a playlist of eerie music to set the mood for your Halloween festivities.
Tell ghost stories: Gather around a campfire or dimly lit room and take turns telling spooky stories.
Carve pumpkins: Get creative and carve some spooky designs into pumpkins.
Visit a cemetery: Take a walk through a cemetery at night (safely and respectfully) to get a spooky experience.
Dress up in costumes: Embrace the Halloween spirit and dress up in costumes, whether it's a spooky or fun outfit.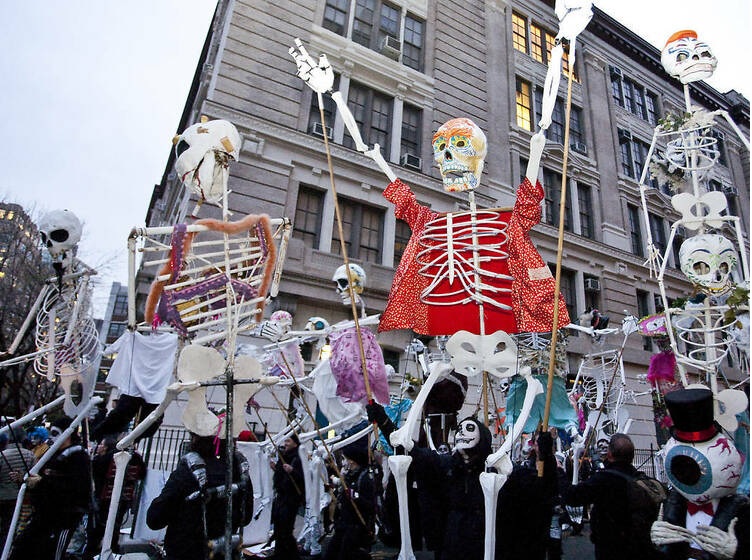 Remember there are Halloween horror events too. These events often take place in amusement parks, haunted houses, and other venues, and are designed to scare and entertain visitors. Halloween Horror attractions may feature elaborate sets, costumed actors, special effects, and interactive elements that create a sense of terror and excitement. These events have become increasingly popular in recent years, and many people enjoy visiting them as part of their Halloween traditions. Some well-known Halloween Horror events include Universal Studios' Halloween Horror Nights, Six Flags Fright Fest, and Knott's Scary Farm.
Find Halloween Coupon codes and slots to play at online casinos.
You can watch all these scariest movies at Netflix, You tube or at the theatre. Remember that you need to have hot soup ( when your throat seems choked), pop corns ( in case of your anxiety), a bed sheet (in case you need to cover yourself in fear), and a friend ( cling on him or her if you fear) to watch it together. Last but not the least enjoy the movies and learn something from the unnatural forces or zombies, you might not know when they come to meet you in real.