This year Easter falls on April Fools' Day, so you need to be cautious while having Easter eggs or receiving the Easter basket of gifts. It is for the first time in 62 years that Easter and April Fools' Day collide this Sunday. So what's the fun..double the fun.. as on this rare holiday you can play pranks with your guests and family and have a good laugh. In the meantime, you can also enjoy watching some wonderful movies by streaming them from Netflix, Amazon, Facebook, HBO, Putlocker, or any other app like Reelgood.
These movies show tricks and pranks as well as our inspirational where you get engrossed with the live characters in the movies which will put you in the mood for pranks, tomfoolery, and practical jokes. So pop some corn and relax as you watch and put yourself in the April Fools' spirit. Here are the ten best April Fools' Day movies to watch this Easter Sunday.
1. Jackass Movies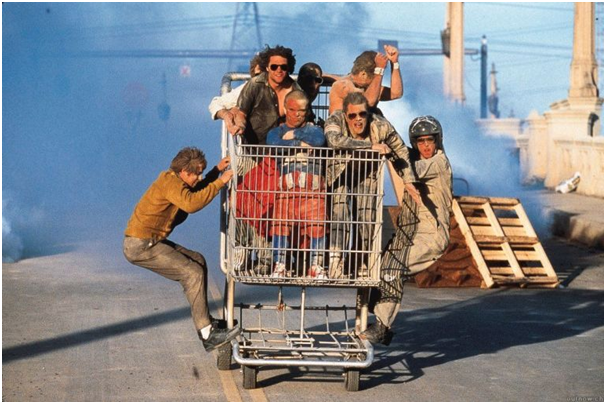 Although they might not be everyone's cup of tea, there's no denying that the Jackass movies are pretty much the epitome of April Fools' Day mischief. You can stream Jackass Number Two, Jackass 3.5, and Jackass Presents Bad Grandpa on Netflix to fulfill all your prank needs. The complete box set includes all three TV series and all five films. Jackass Season 1, Jackass Season 2, Jackass Season 3, Jackass The Movie, Jackass 2, Jackass 2.5, Jackass 3, Jackass 3.5.
2. Natural Born Pranksters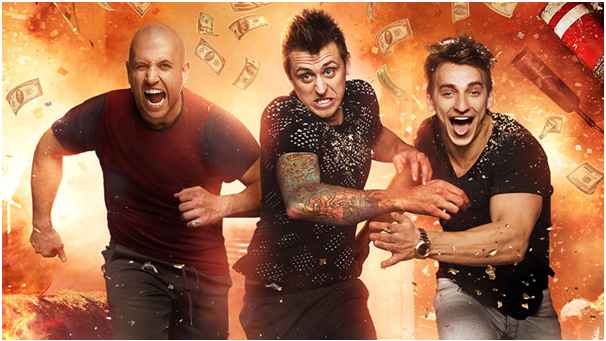 Another prank film on Netflix is Natural Born Pranksters, which is pretty much a variation on the Jackass films with hidden cameras and gross gags. The world's three most notorious, ballsy, and outrageous YouTube pranksters come together for the first time to unleash the most epic pranks in an outrageous feature-film event. Jam-packed with cameos from some of YouTube's biggest stars, watch as Roman Atwood, Dennis Roady, and Vitaly Zdorovetskiy take fearlessness and unbelievable social experiments to the next level.
3. How to Lose a Guy in 10 Days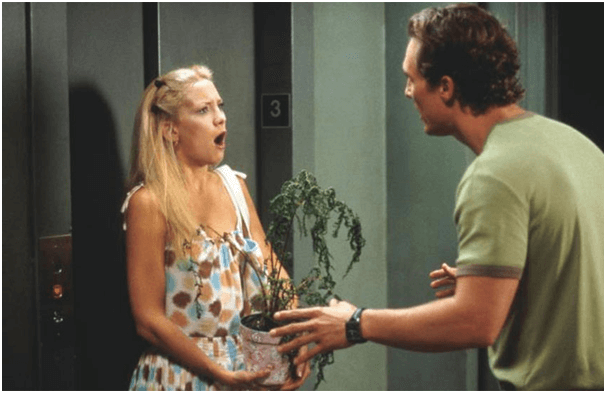 How To Lose a Guy in 10 Days isn't technically about April Fools' Day, but it feels appropriate since both Kate Hudson's Andie and Matthew McConaughey's Ben are conning each other in this delightful rom-com that's available to stream on Netflix. This movie was released in 2003 and is based on a short cartoon book of the same name by Michele Alexander and Jeannie Long.
4. Overboard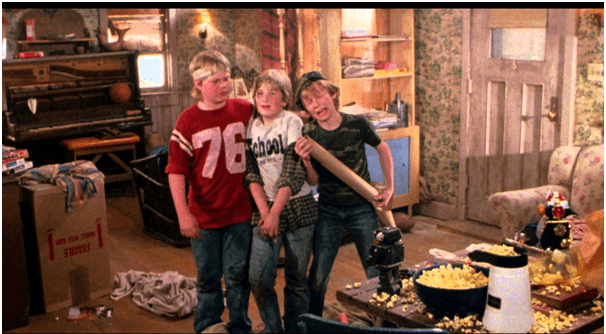 Overboard is a classic movie starring Hudson's mom, Goldie Hawn. Hawn's real-life partner, Kurt Russell, plays a man who takes advantage of her character's amnesia and manipulates her into believing she's his wife. This tricky and twisty movie will prepare you for the Overboard remake starring Anna Faris that is out on May 4th this year. You can pay to rent the original Overboard in HD for $3.99 on Amazon, YouTube, and Google Play. Also if you have Starz on Amazon, it's free.
5. Ocean's Eleven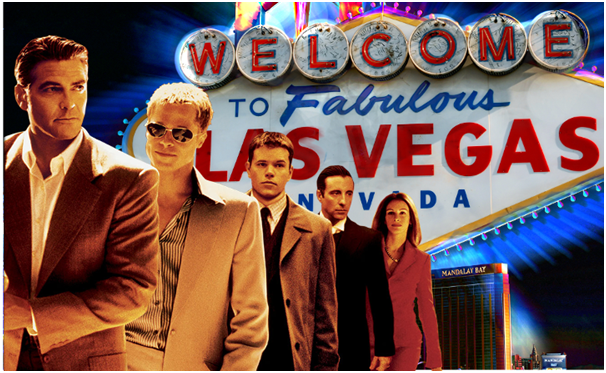 Does conning a casino out of millions and millions of dollars count as a prank? Well, consider it the ultimate prank so you can watch this Brad Pitt, Matt Damon, and George Clooney movie this April Fools' Day on Netflix. Plus, Clooney is pretty much the ultimate on-set prankster, just like with Overboard, watching Ocean's Eleven will prep you for Ocean's Eight, the female-led reboot that comes out in June.
6. The Hunchback of Notre Dame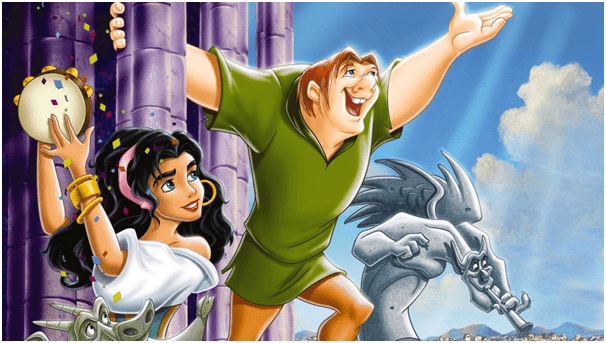 They don't celebrate April Fools' Day in Disney's The Hunchback of Notre Dame, but they do celebrate the Feast of Fools. Just prepare to get upset at how poor Quasimodo is treated during the event when you rent it in HD on Amazon, YouTube, or Google Play for $3.99.
7. The Parent Trap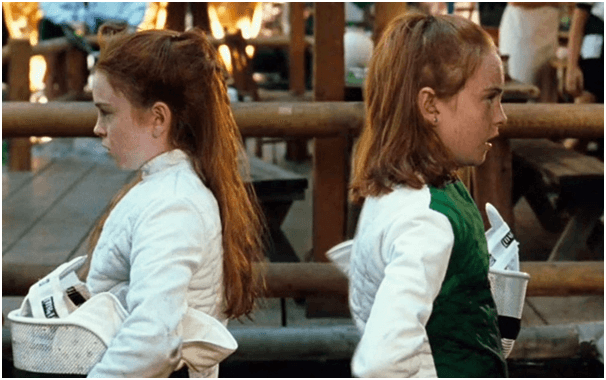 In this movie, twin sisters trick their parents by switching identities and trying to get them back together. Not only are there two sisters in The Parent Trap, but there are two versions to choose from. You can catch Hayley Mills in the original 1961 one for free if you have a Hulu account. Otherwise, you can pay $3.99 to watch the Lindsay Lohan version on YouTube, Amazon, and Google Play.
8. Animal House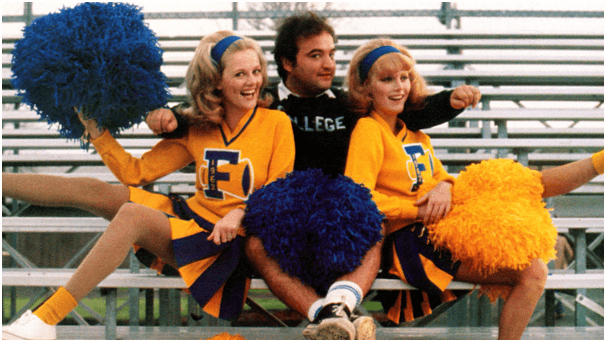 The original frat house movie from National Lampoon has some pretty sick pranks, including one with a dead horse. But if you can handle that, then it's available to stream in HD for $3.99 on Amazon, YouTube, and Google Play. It's also free to stream if you have an HBO Now account or HBO on Amazon.
9. Fools Rush In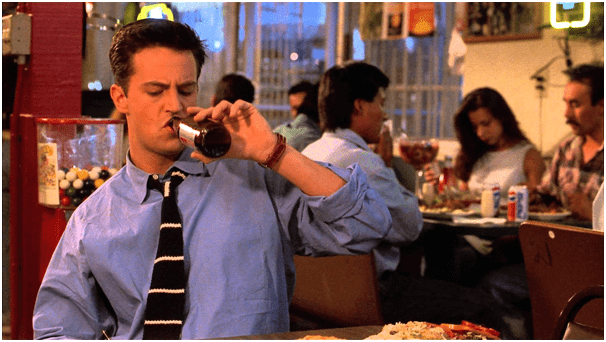 Fools Rush In is a 1997 American romantic comedy film starring Matthew Perry and Salma Hayek, directed by Andy Tennant. While there are the typical deceptions that go down in this Matthew Perry and Salma Hayek rom-com, this one's on the list more for its name than anything else. Now watch Fools Rush which you can rent on Amazon, YouTube, and Google Play.
10. April Fool's Day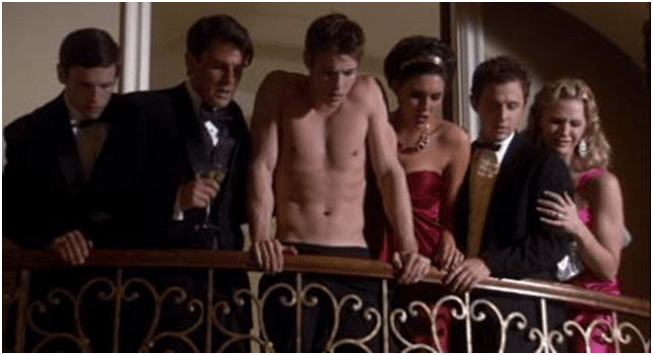 Finally, it is April Fools' Day the movie you shouldn't miss. The first movie came in 1986 and then a remake in 2008. To watch you can rent both films on YouTube, Amazon, and Google Play. Unfortunately, the film is more horror-based than anything else, so the jokes are a little less fun and far more gruesome.
Now watch these great movies and get some ideas to prank but just o have simple fun and amusement. After all, it is the day to play tricks. Online casinos this month are fooling around by offering you some awesome bonus coupon codes that you can use to play games. That's not a prank. Enjoy.