See the 10 hot getaways for your desire to travel this winter.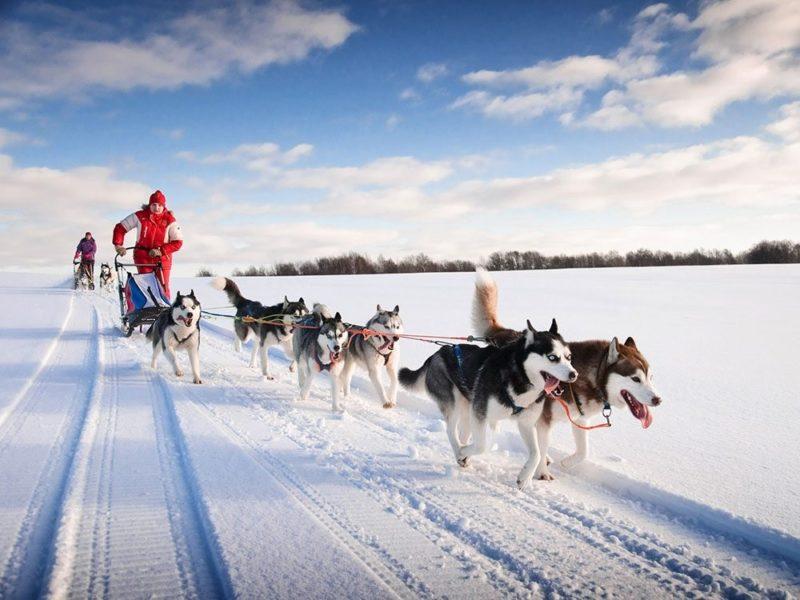 From beach hiking to desert adventure, the ideal winter vacation ideas and destination is where you want to spend time with your loved ones.
Just imagine, how exciting is to experiencing some traditional cuisine or listening a soulful music with your nearest family member(s) or dearest friend(s).
Me too, scratching head a lot when it comes to searching for family winter vacation ideas.
There are many winter vacation spots.
So I keep asking myself, where to go for winter vacation?
I also realized, great winter vacations are often accompanied by smart budget.
So, finding a suitable winter vacation package is bit tricky.
Since I'm from New York, so naturally, I have already experienced many snowy vacation spots in America as of now.
When I decided to write about winter vacation ideas, these 10 awesome trips (sometime alone however most of the time with a team of US travellers) come to my mind almost instantaneously.
10 Warm Winter Vacation Ideas
1) For the City Inhabitants..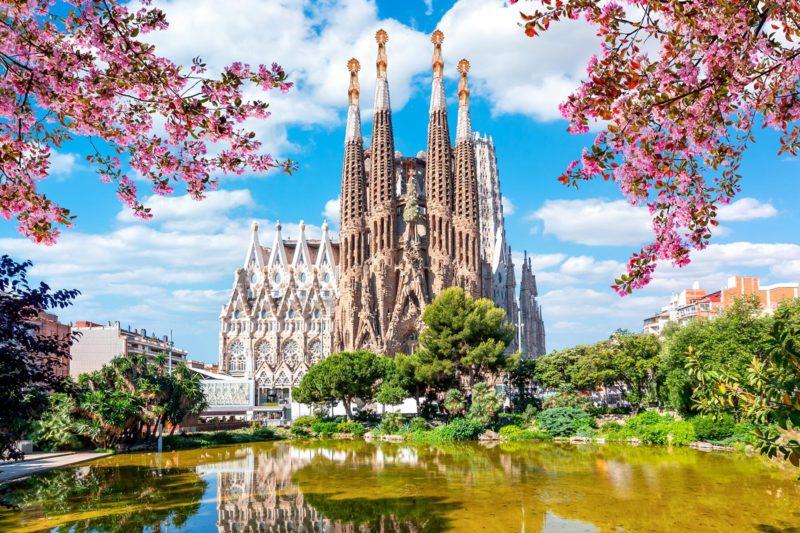 It is said that winter is the cheapest month to visit Barcelona Spain.
Barcelona is a city on the coast of northeastern Spain and best winter vacation idea to explore. It is the capital and largest city of the autonomous community of Catalonia, as well as the second most populous municipality of Spain. Barcelona is a major cultural, economic, and financial centre in southwestern Europe as well as the main biotech hub in Spain.
Barcelona was the 20th-most-visited city in the world by international visitors and the fifth most visited city in Europe after London, Paris, Istanbul and Rome, with 5.5 million international visitors in 2011. By 2015, both Prague and Milan had more international visitors. With its Rambles, Barcelona is ranked the most popular city to visit in Spain.
Barcelona as internationally renowned a tourist destination, with numerous recreational areas, one of the best beaches in the world,  mild and warm climate, historical monuments, including eight UNESCO World Heritage Sites, 519 hotels as of March 2016  including 35 five star hotels, and developed tourist infrastructure.
What to do in Barcelona?
You can book a free walking tour in Barcelona
Experience La Pedrera by night
Admire Gaudi's first house
Go ice skating
Enjoy a delicious hot chocolate after Casa Amatller tour
Check out the beautiful Christmas lights along Passeig de Gracia
Visit Sagrada Familia
Grab a drink on the top of the Ayre hotel rooftop
Visit recinte Modernista de Sant Pau
Stroll around the Gothic quarter
Wake up early and enjoy the sunrise from Bunker del Carmel
Check out the gorgeous Park Güell
Visit Palau Montjuic
Grab a bite in La Boqueria market
Celebrate New Year's Eve
Relax at the Spa – Arab baths
Experience Fira de Santa Llúcia
Grab a Tio de Nadal
Attend Sitges Carnival
Celebrate Three Kings Parade
While there are always Carnaval festivities in Barcelona, the real "fiesta" happens in Sitges, about 45 minutes from Barcelona by train. People come from all over the world to party down in this tiny seaside community. It's not Rio, but it's still a blast.
If you are in the city during winter season dates, make sure to experience a "calçotada" at a Barcelona restaurant or out in the nearby Catalan countryside. This is totally delicious and traditional feast, the "calçotada," revolves around a sort of barbecued green onion/leek. It's an all-day affair with plenty of wine, meat, cava, and desserts to go with the onions.
Not far from Barcelona is wine country. Hop on a train and you'll be in Penedès, where excellent cava is produced, in about an hour. To the north, up-and-coming vineyards are located around the region of Girona and the Costa Brava.
To see grapes harvested or hanging heavy on the vine, you need to visit during October and November. Keep in mind that the harvest has to do with weather patterns, and changes a bit year to year.
2) For Travellers Searching Tranquillity..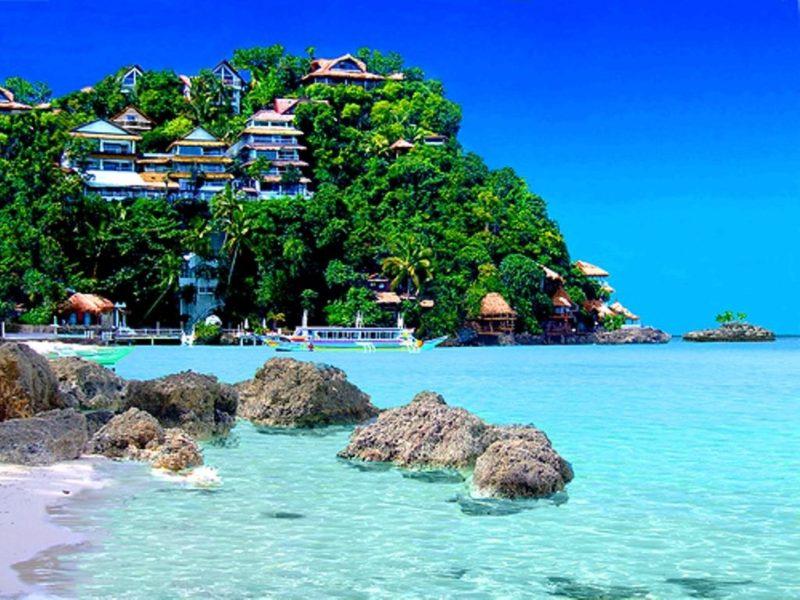 Boracay winter vacation ideas is about visiting a resort island in the Western Visayas region of the Philippines, located 0.8 kilometers off the northwest coast of Panay. It has a total land area of 10.32 square kilometers (3.98 sq mi), under the jurisdiction of three barangays in Malay, Aklan. Boracay was originally inhabited by the Ati people, but commercial development has led to their severe marginalization since the 1970s.
Apart from its white sand beaches, Boracay is also famous for being one of the world's top destinations for relaxation. It is now one the top destinations for tranquility and nightlife.
What to do in Boracay?
Explore white beach
See flying foxes at Puka Beach
Experience island hopping adventures
Try exhilarating water activities
Eat and shop at D'Mall
Try high altitude activities at Bulabog Beach
Explore the underwaters and see Marine life
Join a Boracay Pub Crawl
See the sunset at Diniwid Beach
Go Cliff-Diving at Ariel's Point
Escape the Crowd at Ilig-Iligan Beach
Trek to mount Luho
Snorkeling at Tambisaan Beach
Have a romantic dinner at Balinghai Beach
Explore Manoc-Manoc Beach and Cagban Beach
Experience the exclusive Punta Bunga and Banyugan Beach
Visit an indoor shooting range
Swim like a Mermaid
Ride a helicopter for a panoramic view
Go on a side-trip to nearby provinces
Partly because of its wind and weather patterns, tourism in Boracay is at its peak during the amihan season (which starts in September or October and ends sometime in May or June). During amihan, the prevailing wind blows from the east. Boracay's main tourism area, White Beach, is on the western side of the island and is sheltered from the wind. This makes the reef protected waters off that beach relatively safe and ideal for scuba diving, windsurfing, and kiteboarding / kitesurfing.
3) For the Inquisitive Itinerant..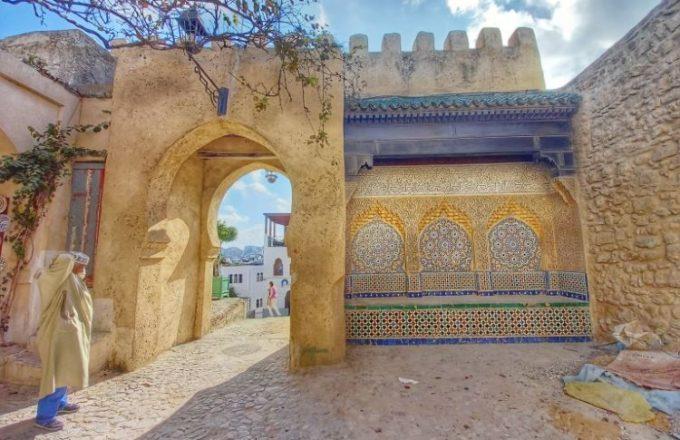 Tangier is a city in northwestern Morocco. It is on the Moroccan coast at the western entrance to the Strait of Gibraltar, where the Mediterranean Sea meets the Atlantic Ocean off Cape Spartel. The town is the capital of the Tanger-Tetouan-Al Hoceima region, as well as the Ṭanja-Aẓila Prefecture of Morocco.
What to do in Tangier?
Visit Medina. Market stalls in the Medina laden with leather goods, carpets, spices, fruit, vegetables, fish and handmade copper and brass jewellery.
Go to Dar el Makhzen (Kasbah). Holds the Museum of Moroccan Arts and Antiquities, also known as the Kasbah Museum.
Venture into Caves of Hercules
Explore American Legation
Enjoy at Cap Spartel
Have fun at Achakar Beach
Eatery at Corniche de Tanger
Got to Parc Perdicaris (Parc Rmilat)
Find something at Grand Socco
Visit Petit Socco
Go for Tangier Highlights Private Six-Hour Tour
Camel ride at Plage Municipale
Pray at Tangier Grand Mosque
Museum at Fondation Lorin
Architecture to explore at Gran Teatro Cervantes
Visit Tomb of Ibn Battuta
Got to park at Jardins de la Mendoubia
Explore St Andrew's Church
Enjoy Dalia Beach
Find a light house at Cap Malabata
Historic Cannons at Terrasse des Paresseux
Bullrings of Plaza de Toros
Visit Tanjazz
Climb the steps at Mnar Park
Tangier's economy relies heavily on tourism. Seaside resorts have been increasing with projects funded by foreign investments. Real estate and construction companies have been investing heavily in tourist infrastructures. A bay delimiting the city centre extends for more than 7 km.
4) For the Beach Hikers..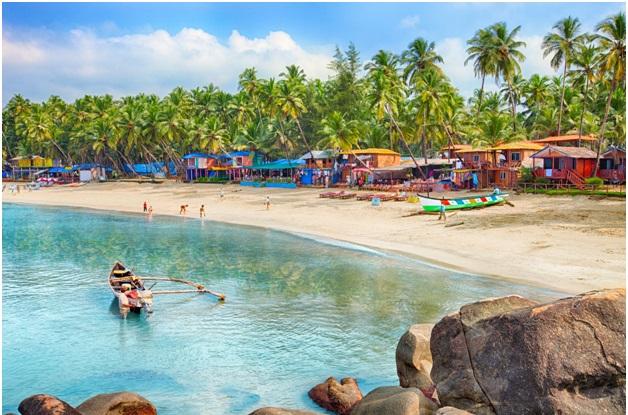 Goa is a state on the southwestern coast of India within the Konkan region, geographically separated from the Deccan highlands by the Western Ghats.  Panaji is the state's capital, while Vasco da Gama is its largest city. The historic city of Margão in Goa still exhibits the cultural influence of the Portuguese, who first voyaged to the subcontinent in the early 16th century as merchants.
What to do in Goa?
Scuba Diving at Grande Island
Partying at Tito's Street
Visit to Dudhsagar Falls
Mandovi River Sunset Cruise
Cycling At Divar And Chorao Islands
Take a Hot Air Balloon Fligh
Candolim Beach
Explore Bhagwan Mahaveer Sanctuar
Visit Anjuna Flea Market
Play slots at Casino Royale
Visit Baga Beach
Visit the Basilica of Bom Jesus
Go to,Aguada Fort
Take a Dolphin Ride 
Parasailing at Calangute Beach
Bungee Jumping at Mayem Lake
Visit Dil Chahta Hai Fort
Visit Spice Plantation
Experience Trance Party at Curlies
Try Cashew Nut Fenny
Visit Big Daddy Casino
Goa is visited by large numbers of international and domestic tourists each year because of its white-sand beaches, active nightlife, places of worship, and World Heritage-listed architecture. It also has rich flora and fauna because it lies very close to the North Western Ghats rainforests, one of the rare biodiversity hotspots of the world.
5) For the Sand Vagrant..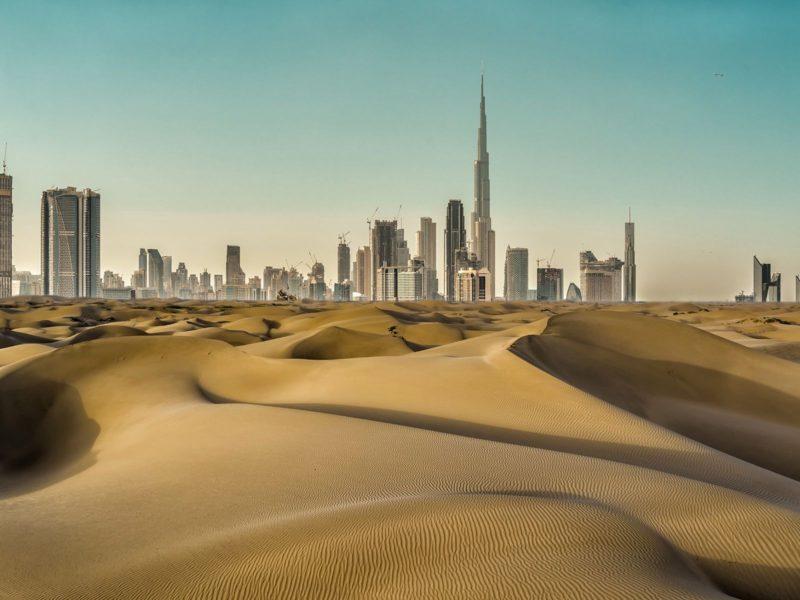 Dubai is the most populous city in the United Arab Emirates (UAE) and the capital of the Emirate of Dubai. Established in the 18th century as a small fishing village, the city grew rapidly in the early 21st century with a focus on tourism and luxury, having the second most five-star hotels in the world, and the tallest building in the world, the Burj Khalifa, which is 828 metres (2,717 ft) tall.
What to do in Dubai?
Visit to the Burj Khalifa
Sskydiving at Palm Jumeirah
Lake ride at Dubai fountain
Desert safari with BBQ dinner
Enjoy rides at Wild Wadi waterpark
Go for hot air ballooning
Explore the Dubai Aquarium & Underwater Zoo
Take a Dubai Creek Cruise
Visit Dubai Museum
Go to the Palm Island
Shop at Mall of Emirates
From kids to youngsters, the city of Dubai never fails to amaze people from any age group to offer the best activities to do in Dubai. Dubai has a wide range of parks like Safa park, Mushrif park, Hamriya park, etc. Each park is uniquely distinct from the other. Mushrif park showcases different houses around the world. A visitor can check out the architectural features of the outside as well as the inside of each house.
Some of the most popular beaches in Dubai are Umm Suqeim Beach, Al Mamzar Beach Park, JBR Open Beach, Kite Beach, Black Palace Beach and Royal Island Beach Club.
6) For the Socialite..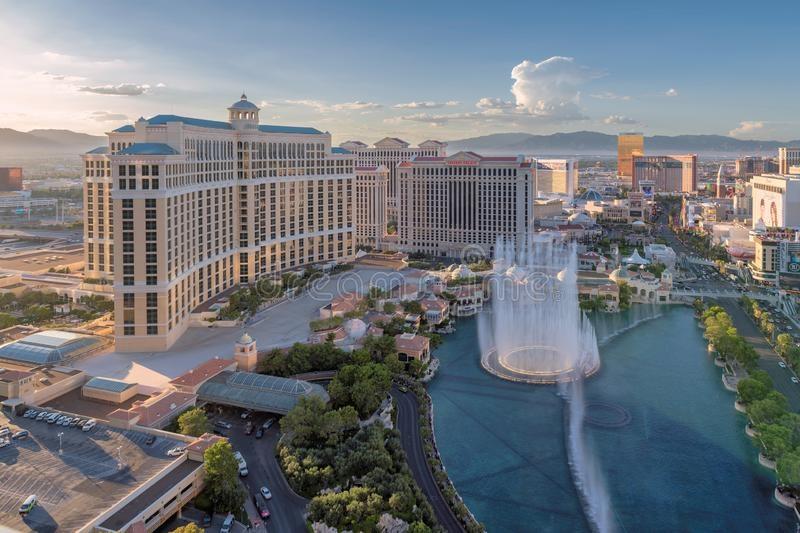 Las Vegas often known simply as Vegas, is the 25th-most populous city in the United States, the most populous city in the state of Nevada.
Las Vegas is an internationally renowned major resort city, known primarily for its gambling, shopping, fine dining, entertainment, and nightlife. The Las Vegas Valley as a whole serves as the leading financial, commercial, and cultural center for Nevada.
The city bills itself as The Entertainment Capital of the World, and is famous for its luxurious and extremely large casino-hotels together with their associated activities. The city's tolerance for numerous forms of adult entertainment earned it the title of Sin City  and has made Las Vegas a popular setting for literature, films, television programs, and music videos.
What to do in Vegas?
The Fountains of Bellagio
The National Atomic Testing Museum
Caesars Palace
Visit Dig This
Visit the Venetian Las Vegas
The Peppermill
Got o Hoover Dam
Visit Park Theater
The Mob Museum
Fun at O theatre in Bellagio
The major attractions in Las Vegas are the casinos and the hotels, although in recent years other new attractions have begun to emerge.
Most casinos in the downtown area are located on Fremont Street, with The STRAT Hotel, Casino & Skypod as one of the few exceptions. Fremont East, adjacent to the Fremont Street Experience, was granted variances to allow bars to be closer together, similar to the Gaslamp Quarter of San Diego, the goal being to attract a different demographic than the Strip attracts.
7) For the Gardeners & Horticulturists..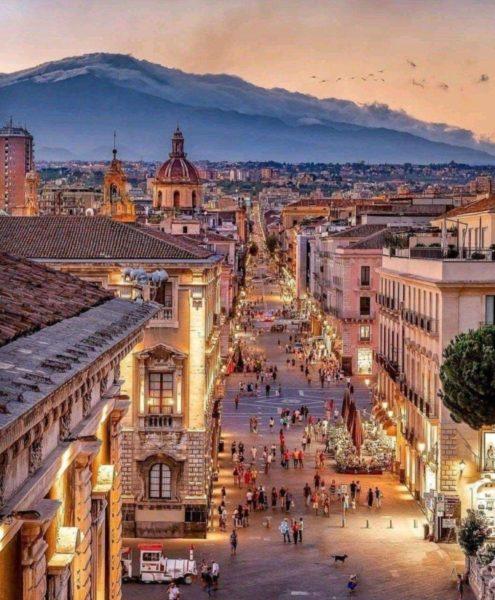 Sicily can be your winter vacation ideas as it is the largest island in the Mediterranean Sea and one of the 20 regions of Italy. The Strait of Messina divides it from the region of Calabria in Southern Italy. It is one of the five Italian autonomous regions and is officially referred to as Regione Siciliana. The region has 5 million inhabitants. Its capital city is Palermo.
What to do in Sicily?
Visit the Beaches
Go to Valley of the Temples
Greek Theatre of Taormina
Experiencing the magnificence of Mount Etna
Feel the live performances at Italy's largest opera house, Teatro Massimo.
Go to Palermo Cathedral
Sicily is an often-quoted example of man-made deforestation, which has occurred since Roman times when the island was turned into an agricultural region. In Northern Sicily, there are three important forests; near Mount Etna, in the Nebrodi Mountains and in the Bosco della Ficuzza Natural Reserve near Palermo.  
8) For the Fado Music Lovers..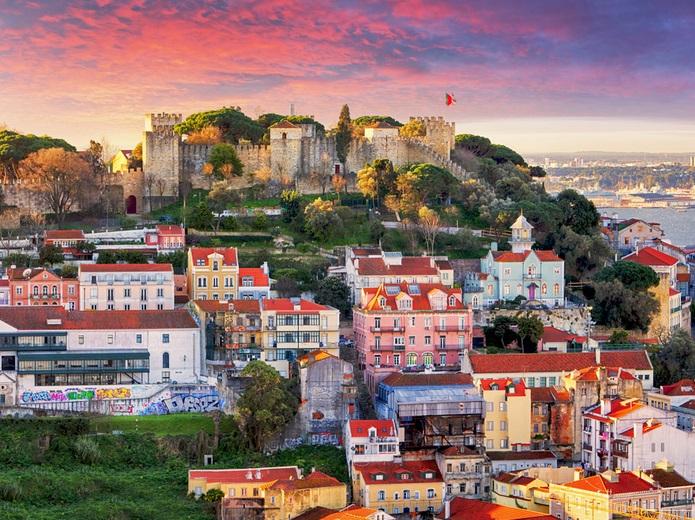 Lisbon is the largest capital city of Portugal. Lisboa has it all, from genre-defining museums and restaurants to some of the best bars one could hope to find. The whole place also happens to be outrageously beautiful. 
What to do in Lisbon?
Visit Ajuda National Park
Explore Tram 28
Go to LX Factory
Visit Market Lisboa
Visit Museum of Art
Enjoy at Praça do Comércio
Got to São Jorge Castle
Enjoy at Café A Brasileira
Visit Jerónimos Monastery
Adventure at Clube de Fado
Visit Belem Tower
Try at Santa Justa Lift
Lisbon is one of the winter vacation ideas and one of the oldest cities in the world. and the second-oldest European capital city (after Athens), predating other modern European capitals by centuries. Julius Caesar made it a municipium called Felicitas Julia, adding to the name Olissipo.
9) For the History Enthusiasts..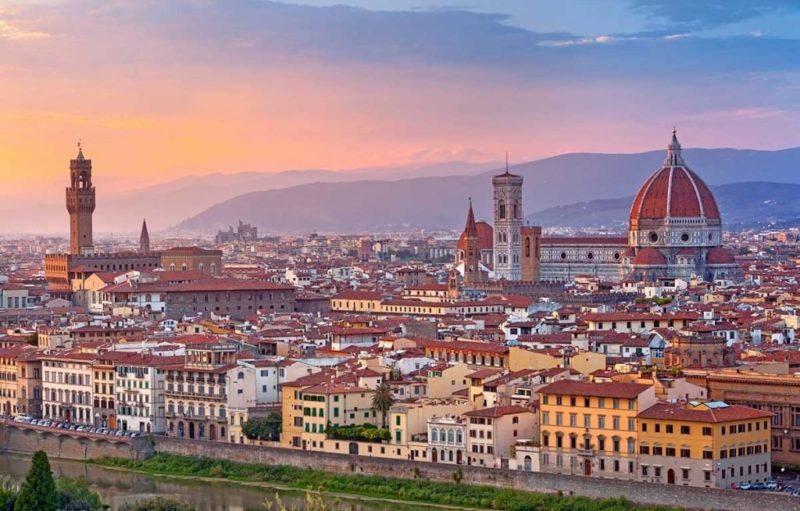 Florence is a city in Central Italy and the capital city of the Tuscany region.
The city attracts millions of tourists each year, and UNESCO declared the Historic Centre of Florence a World Heritage Site in 1982. The city is noted for its culture, Renaissance art and architecture and monuments. The city also contains numerous museums and art galleries, such as the Uffizi Gallery and the Palazzo Pitti, and still exerts an influence in the fields of art, culture and politics. Due to Florence's artistic and architectural heritage, Forbes ranked it as the most beautiful city in the world in 2010.
Florence plays an important role in Italian fashion and is ranked in the top 15 fashion capitals of the world.
What to do in Florence?
Visit Cattedrale di Santa Maria del Fiore
Go to the Uffizi the treasure trove of Renaissance Art
Explore Galleria dell'Accademia
Find carts overflowing with souvenirs at Piazzale Michelangelo
Go to Cappelle Medicee
Visit Officina Profumo Farmaceutica di Santa Maria Novella
Find some gelato at Vivoli
Tour the Ano River
Foodie at Mecato Centrale
Visit St Mark's English Church
Tickets to the Uffizi and Accademia museums are regularly sold out and large groups regularly fill the basilicas of Santa Croce and Santa Maria Novella, both of which charge for entry. Tickets for The Uffizi and Accademia can be purchased online prior to visiting. Winter vacation ideas to explore here.
10) For the Traditional..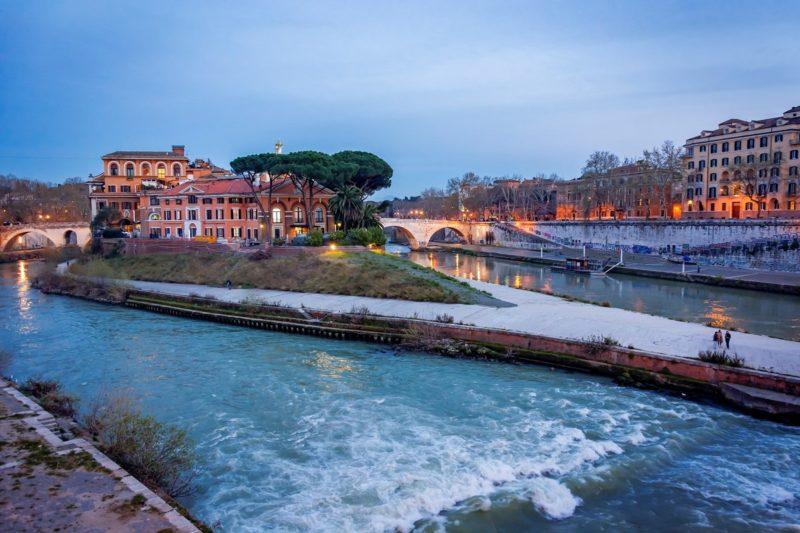 The Tiber Island is best winter vacation ideas (is the only river island in the part of the Tiber which runs through Rome. Tiber Island is located in the southern bend of the Tiber.
The island is boat-shaped, approximately 270 metres (890 feet) long and 67 metres (220 feet) wide, and has been connected with bridges to both sides of the river since antiquity. Being a seat of the ancient temple of Asclepius and later a hospital, the island is associated with medicine and healing.
What to do in Tiber?
Visit the Asclepius Temple
Enjoy the island
I'm sure these cheap winter gateways will work somehow for everybody.
Do you have any dream destination? Are you planning a move away this winter? Share your ideas in form of comments so we all have a fair chance to run away.
Also besides taking advantage of no deposit coupon codes and online casino coupons for players from US, keep checking regular our WinMeNot blog. Would you like us to cover any special story?