San Francisco is quickly becoming one of the most visited cities in the U.S. and it's easy to see why. "The City by the Bay" packs a lot of fun into just a 7 mile-by-7 mile area. With an eclectic mix of neighborhoods, there's truly something for everyone in San Francisco. From the rugged coastline and the redwood tree-filled parks to the busy streets of the city itself, there's plenty to do. Here we will talk about 11 Things To Do in San Francisco.
As a Bay Area native, I've spent many a foggy day playing tour guide in San Francisco for visiting friends and family. If you're nervous that San Francisco may be a bit over your budget, fear not! We're hosting a new show on Travel Channel called Shoestring Getaways that will show you how to get the most out of your travels on a shoestring budget, in San Francisco.
For now, here are my top 11 must-see spots in San Francisco.
1. Visit the Musee Mecanique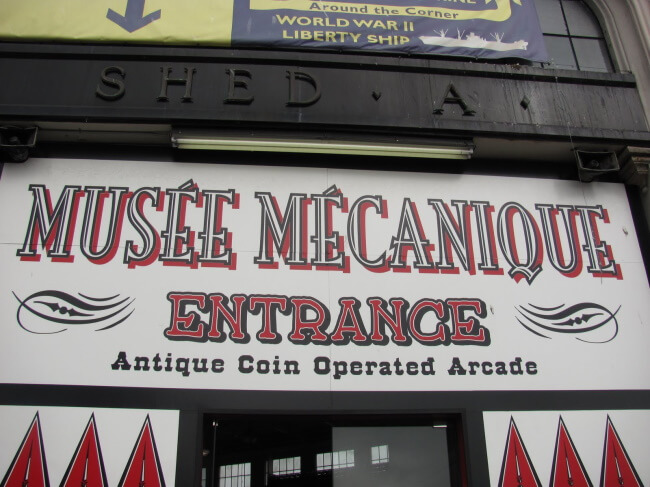 Visit the Musee Mecanique
In San Francisco, Fisherman's Wharf is an expensive place that is crowded and tourist place also. You will find many attractions going down the water to Pier 41. This is a more tourist-focused area here is the Musee Mechanique. This museum features one of the largest collections of antique arcade games in the world. Here the entry is free and it's only a couple of quarters to play the games.
2. Visit Spark Social Food Trucks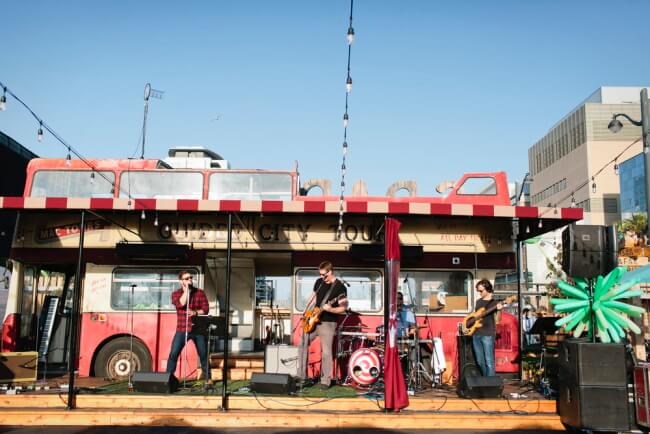 Visit Spark Social Food Trucks
San Francisco has a diverse population. So are the cuisine. It will be difficult to decide what cuisine to enjoy for dinner. Better to eat at Spark Social Food Trucks in the Mission Bay. Here you can try a little bit of everything! The food here is not only delicious, but the food truck also offers a community feel with weekly events.
3. Bask in sun at Dolores Park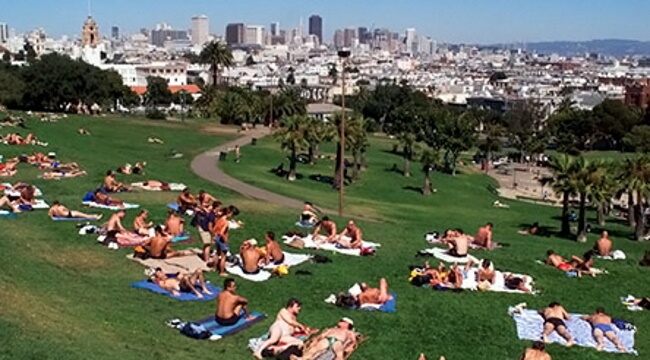 Bask in sun at Dolores Park
San Francisco is a foggy place but some parts of the city receive a surprising amount of sunshine, particularly in autumn. If you place to visit this place on a sunny day, head to Dolores Park in the Mission. Although, it is a bit crowded on the weekends if you can squeeze in on a slice of grass, grab a scoop of ice cream from nearby Bi-Rite Creamery, you will enjoy it.
4. View of Golden Gate Bridge from Baker Beach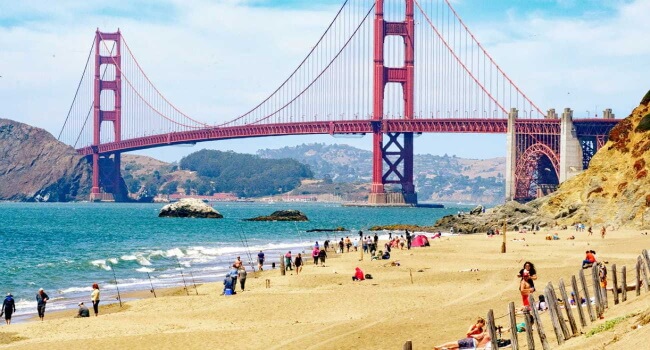 View of Golden Gate Bridge from Baker Beach
Perhaps one of the most iconic sights in all of San Francisco, the Golden Gate Bridge is an absolute must-see. There are a few good spots to view it from, but my personal favorite is Baker Beach. Not only do you get an awesome front-row seat to the bridge, but you can dip your toes in the chilly Pacific. This is a particularly good spot to grab a meal from a local market, lay down a blanket, and enjoy a picnic basking in the view of the famous bridge.
5. Eat Italian at North Beach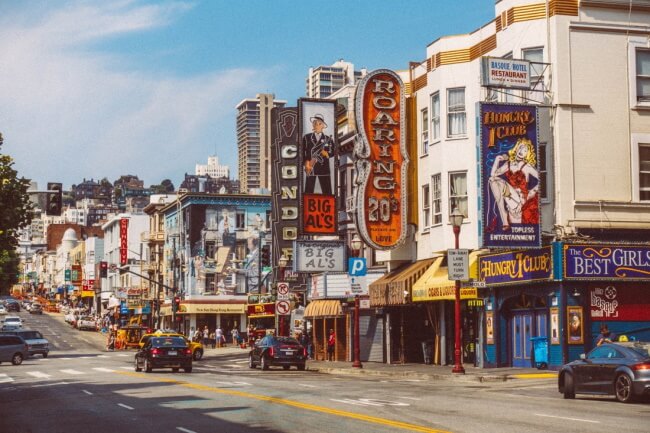 Eat Italian at North Beach
When you think of San Francisco, you may not think of Italian food as their staple food. But you may leave the city daydreaming about it. North Beach is situated in the Italian neighborhood and you'll find much delicious fresh pasta, pizza, and cannoli to fill your stomach.
6. Have Tea at the Japanese Tea Garden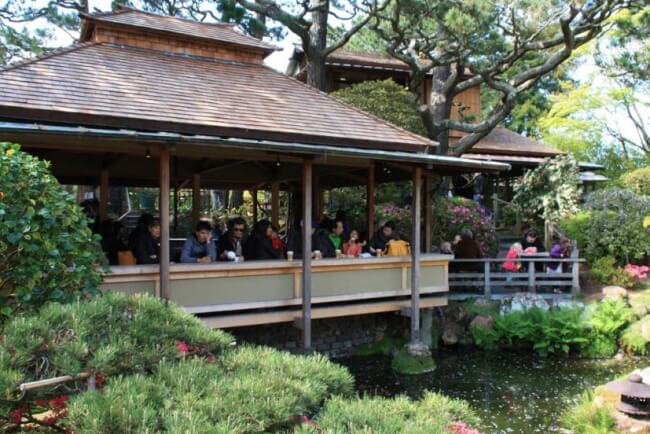 Have Tea at the Japanese Tea Garden
If you're looking for some calm amidst the somewhat hectic streets of SF, the Japanese Tea Garden is the place. Situated in Golden Gate Park, the gardens are landscaped to appear like Japan. You can have tea in the traditional Tea House overlooking the pond. It's a soothing experience.
7. See the Mission Murals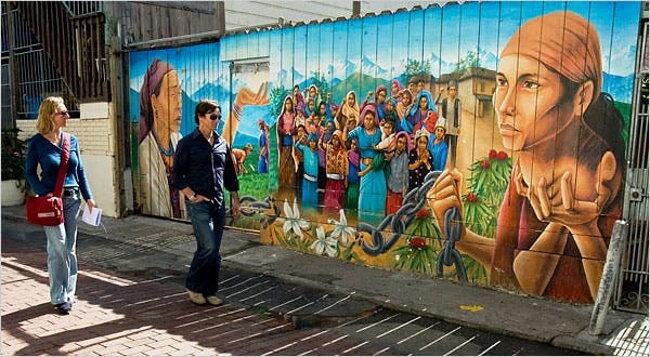 See the Mission Murals
San Francisco has plenty of museums. Entry to most of the museums is free. The Mission neighborhood has plenty of street art and murals that is popular for its culture and history of the community. You cannot miss out visiting mural on the Women's Building.
8. Visit Haight Ashbury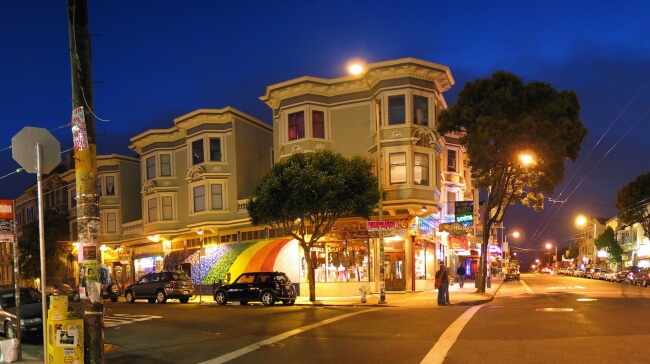 Visit Haight Ashbury
This is yet another important part of San Francisco. Haight Ashbury is popular for its hippie culture. During the '60s and '70s, Haight Ashbury was native to iconic singers like Janis Joplin and the Grateful Dead. Now the entire neighborhood is full of hippie population and street art honoring the anniversary of 1967's Summer of Love.
9. Visit Treasure Island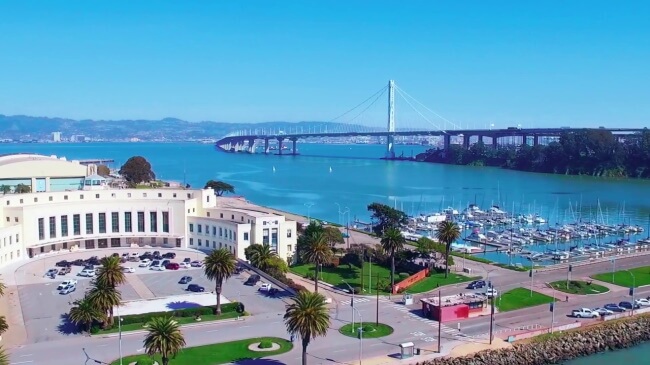 Visit Treasure Island
Visiting Treasure Island can be great fun. No, you won't be finding any hidden treasure on this island. The real treat is the amazing view of the city and the Bay from this place. Just a short ride across the Bay Bridge, Treasure Island is a worth visiting place for the picturesque views and a stroll around the old military base.
10. Visit California Academy of Sciences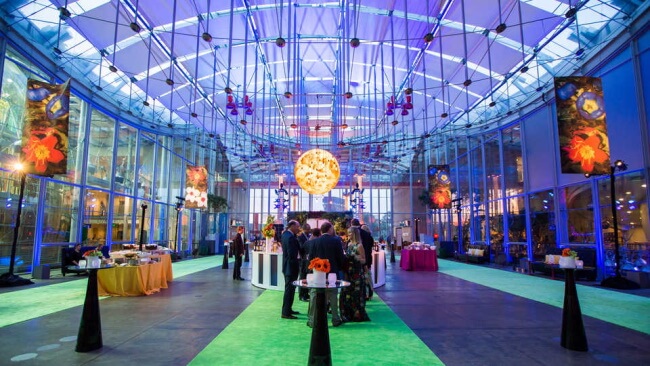 Visit California Academy of Sciences
California Academy is one of San Francisco's best museums. With an array of science-based exhibits, this interactive museum is fun and educational for all ages. You should visit Cal Academy's "nightlife" every Thursday night where you can watch the exhibits with live music and delicious cocktails.
11. Take a Cable Car to Lombard Street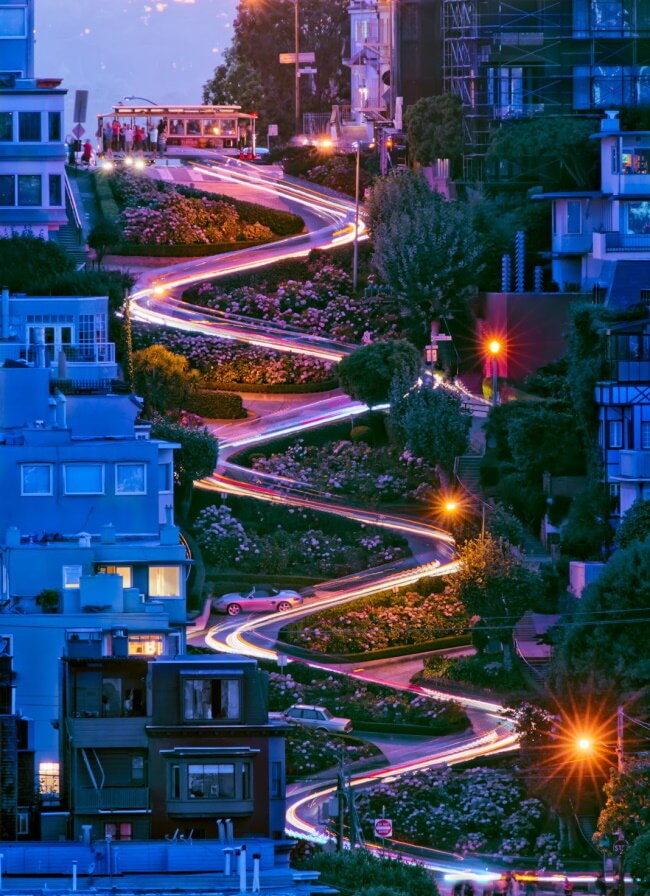 This tip is a 2 for 1. Take an iconic cable car and cruise down Hyde St. Then go to Lombard to walk down the world's most crooked street. The views at the top will be just amazing.
Synopsis
I am sure if you plan to visit San Francisco in some time, you will surely like to visit the above-listed top worth seeing sights!