Slot tournaments at MGM means where players compete against each other to win large cash and/or free play prizes by accumulating the most points during multiple rounds of tournament slot machine play.
Participants are randomly assigned to slot tournament machines and are given unlimited spins for a preset amount of time. It is not necessary to put money in the tournament machines.
You win points as you hit winning combinations or bonuses on the reels and the more spins completed within the set time, the greater the chances are to enhance the total score. The scores for all the rounds of tournament play are totaled to determine the overall tournament rankings.
How To Play Slots Tournaments at MGM?
Slot tournaments at MGM can be played on their mobile app as well as live at the land casino. There are two types of tournaments at MGM to play:
Slot Tournament
Poker Tournament
How to get started to play slot tournaments at MGM?
To get started to play slot tournaments at MGM, first you need to either register yourself with MGM casino and resorts mobile app on your iPhone or Android
Or
Visit their official site to create your account and register as a player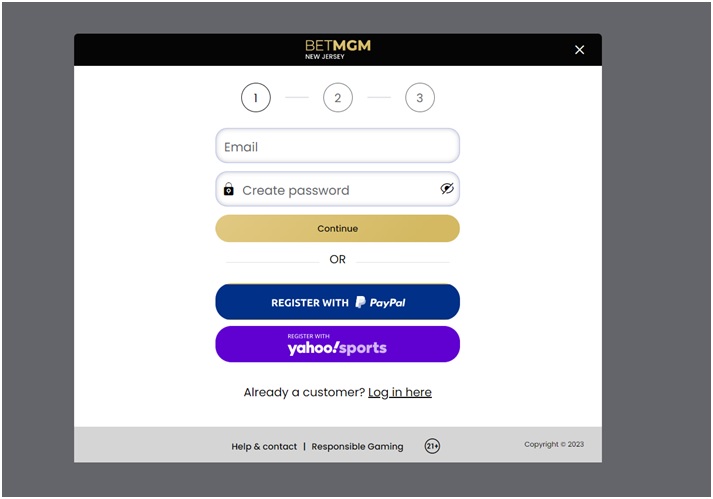 There are three ways to register:
Set your user name and password to login
Or register with Paypal
Or register with Yahoo sports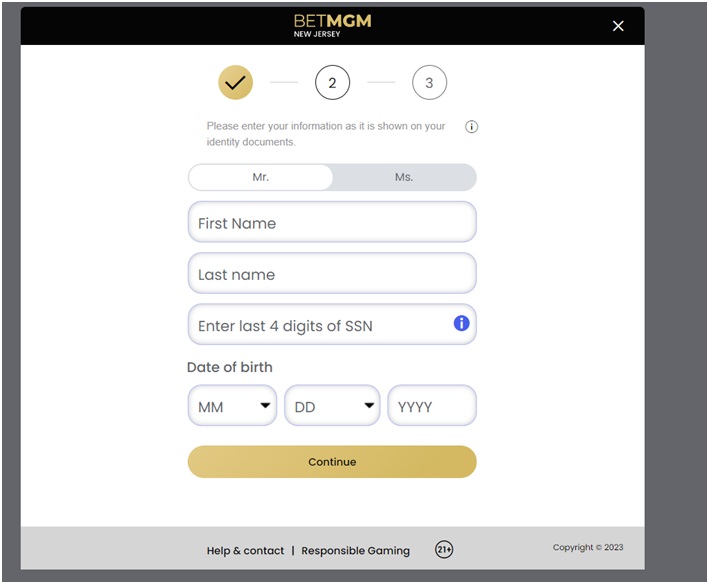 Next enter your name and last 4 digits of your social security number as well as your date of birth.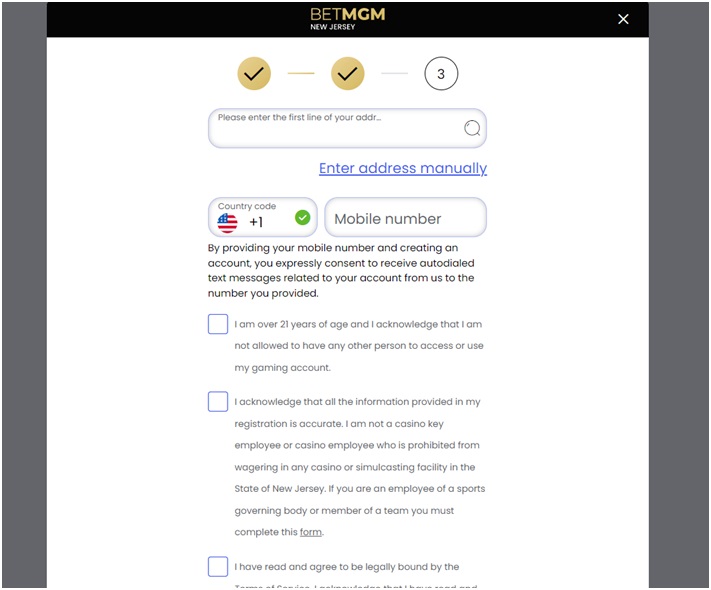 Now enter your address and mobile number and tick the given boxes to accept the terms and conditions.
Tap of create your account and you are ready to make a deposit and enter the tournament.
Note that your account will need verification therefore you will be required to upload verification documents in order for their Operations team to manually verify your account.
MGM accept many different payment methods including prepaid cards, debit and credit cards, e-wallets and bank transfers. To see which ones are available to your personally, tap on the Deposit section of the Cashier.
MGM rewards members are invited for slot tournaments.
Slot tournaments are reserved for invited MGM Rewards casino guests. To become a casino guest simply sign up for a free MGM Rewards loyalty card at www.mgmrewards.com or at any loyalty desk located in all of their casinos and use your card while gaming to track your gaming activity. Tournament invitations are sent to customers' email on file who qualify based on their gaming activity.
Most tournaments do require that you meet minimum historical gaming on your MGM Rewards card before you'll receive an invitation. Gaming activity required to receive an invitation does vary by event. It's best to contact your Host or Casino VIP Services to see if you qualify.
Now to play the slot tournaments at MGM check your email for invitations or ask Casino VIP Service or your Host about upcoming events.
What happens at slot tournament MGM registration?
A slot tournament MGM registration email is sent to each registered tournament participant (valid email on MGM Rewards account required) the week of tournament play.
Participants have the opportunity to select the desired timeframe in which they would prefer to play their sessions. Every effort is made to accommodate the requested times.
Participants' first session time will be posted on the tournament website the evening prior to tournament play. Participants are expected to arrive at least 10-minutes prior to play start.
Players can access the event webpage via a link on the registration email.
When players arrive for the first round of tournament play, they will receive their tournament credentials. The machine numbers selected, play times, and tournament location will be clearly marked on credentials given to players.
How the slot tournaments at MGM work?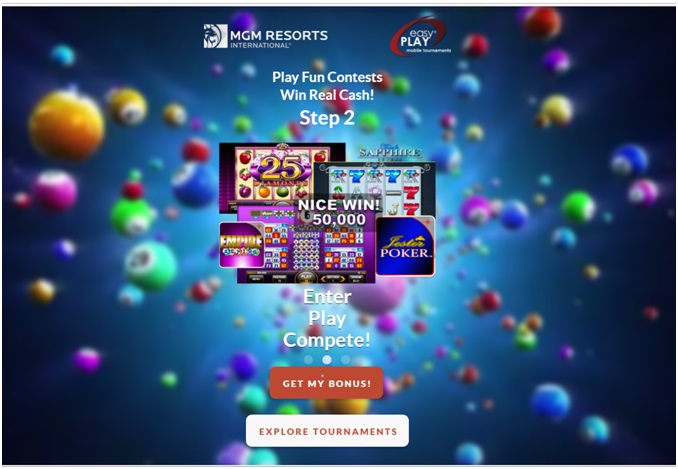 MGM Resorts hosts multiple slot tournaments at MGM almost every month.
In a slot tournaments at MGM, players compete against each other to win large CASH or FREEPLAY prizes by accumulating the highest score during multiple rounds of tournament play. Tournament machines are just like live money slot machines played on the casino floor, but tournament machines are set into "tournament mode," so that players will not put any money into a tournament machine or take any money out of it.
Tournament machines are set on a countdown timer for each round of play. Players are given unlimited "max bet" spins to play during the countdown. Tournament machines may also have bonus features that players may activate during play.
Countdown timers range from 3-minutes to 15-minutes, depending on the tournament format. All participants will have the same countdown timers for all rounds of play.
The more bonus features, winning combinations on the reels, and the more spins completed within the countdown, the greater the chances of a high score.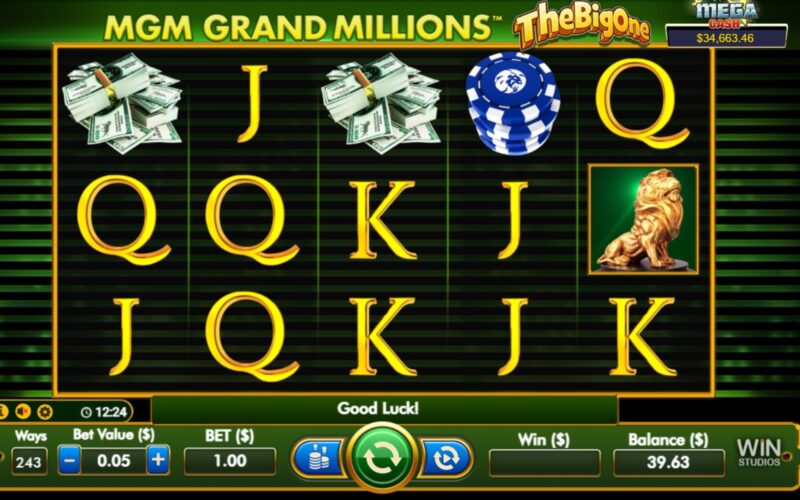 The total credit meter on the machine at the end of the play is the player's score for that round.
The scores for all the rounds of tournament play are totaled to determine the player's overall tournament rankings. Many tournament formats give players a chance to "toss out" a low score!
You will be assigned specific times to play called "session times" during a virtual tournament registration prior to hotel arrival. The player will receive an email or may check the tournament webpage to see what times they were assigned, what machine number, and where tournament play will take place.
Once at the slot tournaments MGM arena, the emcee will announce when it's time for each session time group to enter the designated play area.
Players sit at the machines they were randomly assigned during tournament registration.
How the slot tournament session begins?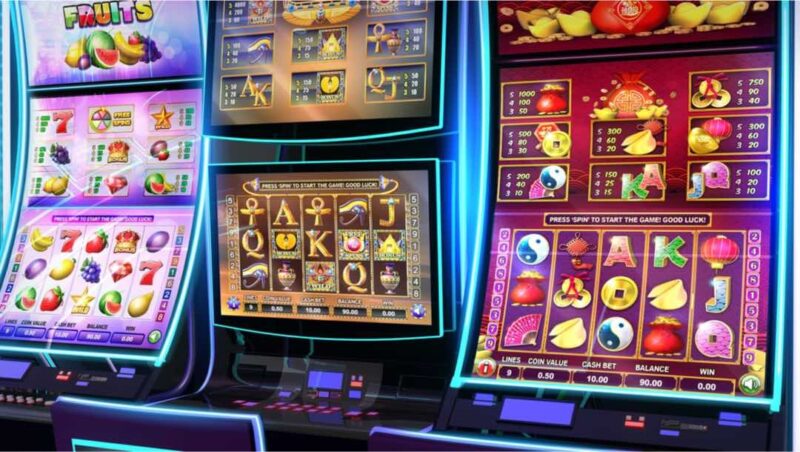 When the slot tournaments at MGM timer begins, everyone in the session hits the "spin reels" button and/or the "bonus pop-ups" on their machine and plays for the duration of the countdown.
Depending on the play format the players may get a small break, change to the next assigned machine, and play again. At the end of each session play, individual scores are recorded.
Participants are welcome to stay in the tournament area and watch the event.
Find slots tournaments at online casino if you want
Once all participants play and final rankings are recorded participants will return to the tournament arena for the awards ceremony or check online for the winners' standings.
All FREEPLAY winnings will be added to the winner's MGM Rewards accounts after the awards posting. All CASH prizes require paperwork at the tournament arena and will be issued in person at the cashier's cage.
The gaming stats show that the most common slot tournament format consists of three rounds of play with the lowest score dropped. Other structures include the best three out of four scores and twin tournaments, offering players two tournaments in one weekend with two chances to win. Many formats feature re-buy rounds where players may purchase another round to play to replace a low score. MGM tournaments also feature many bracket-style tournaments, where players have a chance to win prizes at their host resort and advance to an even higher Grand Finale prize pool.
Are tournaments free to play?
MGM Resorts offers many different prize formats. Therefore, some tournaments are free, and some require a buy-in. Buy-in tournaments typically have cash prizes and a set number of participants. This ensures more favorable odds and a better chance of winning. Prize structures vary depending on the tournament. Top prizes range may from $10,000 in FREEPLAY to $1,000,000 Dollars in CASH.
FAQs
Q1. Are there other activities involved in a slot tournament besides playing the machines?
MGM Resorts is dedicated to providing guests with an exciting, action-packed experience! Live cooking stations, bands, dancers, entertaining emcees and other surprises are just a few of the exciting aspects that are often present at MGM Resorts tournaments! Food (if included) is typically served buffet style and guests are welcome to eat and enjoy the open bar and entertainment throughout the day. In addition, tournament invites often include a complimentary room enjoy during the tournament.
Q2. How to enroll in MGM rewards?
Eligible individuals may enroll in MGM Rewards by visiting mgmrewards.com, downloading the mobile app, or by visiting an MGM Rewards Destination. Refer to Program Rules for Terms and Conditions of being an MGM Rewards member.
Visit an MGM Rewards destination and present your valid photo identification to receive your MGM Rewards card.
To get enrolled in MGM rewards and become a member you earn rewards for hotel, dining, entertainment and gaming activity at any one of 16 MGM Resorts International destinations nationwide! Find out more about the MGM Rewards program here.
Q3. What is the MGM Rewards Slot Series and Slot Series Medallions?
The MGM Rewards Slot Series is a group of Slot Tournaments that are linked together. Just play in select tournaments at all of your favorite MGM Rewards Destinations in Las Vegas and begin earning Medallions. A Medallion value is associated with each qualifying Slot Series Tournament. Medallions are assigned at the completion of the tournament. The more Medallions you earn, the higher the prize pool you'll reach in the Grand Finale!
Just play in all of your favorite MGM Rewards Slot Tournaments across all MGM Rewards Destinations and begin earning Medallions. The more Medallions you earn, the higher the prize pool you'll reach!
Participate in at least two of the MGM Rewards Slot Series qualifying tournaments throughout the year and you'll be invited to compete in the complimentary MGM Rewards Slots Series Finale tournament. Play in even more qualifying tournaments to grow your finale prize pool, up to $200,000 CASH!
Q4. What is MGM mobile app?
The MGM Resorts Mobile App is a wonderful way for you to curate your MGM experience through your mobile device. You can access all of our dining and entertainment offerings. The MGM Resorts Mobile App has MGM Rewards enrollment capabilities and gives existing MGM Rewards members access to their MGM Rewards Tier Credits, Points, and MGM Rewards Points balances.
Q5. How old you have to be to play tournaments in MGM?
Nevada, Mississippi, Detroit, Atlantic City and National Harbor guests must be 21 to gamble on the casino floor. National Harbor guests 18 and over can place bets in the sports book.
Q6. What is the welcome offer to grab?
Sign up for a new BetMGM Casino account and get rewarded with a 100% Deposit Match, up to $1,000 when you deposit at least $10. Plus, you'll get $25 FREEPLAY®, on the house. Note that any winnings received from the $25 FREEPLAY bonus are not eligible for withdrawal unless the player has made a deposit and met the wagering requirement. In this case, any winnings will then be eligible for withdrawal if requested.
Q7. Is their Dynamic Currency conversion in MGM/
Dynamic Currency Conversion is a convenient service that offers international guests a choice of paying for their room and purchases in their local currency or US Dollars. All of the MGM Resorts in Las Vegas offer this service to their guests at the Front Desk, VIP Lounge, Pool Operations, and via the Contact Center as well as Casino Marketing. The Detroit, Biloxi, Tunica and National Harbor Resorts do not offer Dynamic Currency Conversion services. Borgata resort in Atlantic City offers dynamic currency conversion services through NRT kiosks.
Q8. How to contact customer support?
In case you need some help or wish to contact the casino staff then there is customer support. The best way to contact at MGM Resorts Las Vegas about your account is to visit the MGM Resorts M life Desk in person at any of the following locations during their normal hours
7AM to Midnight Sun-Thu and 7AM to 1AM Fri-Sat whether you play at Aria, Bellagio, Excalibur, Luxor, Mandalay Bay, MGM Grand, Mirage, Monte Carlo, New York New York.