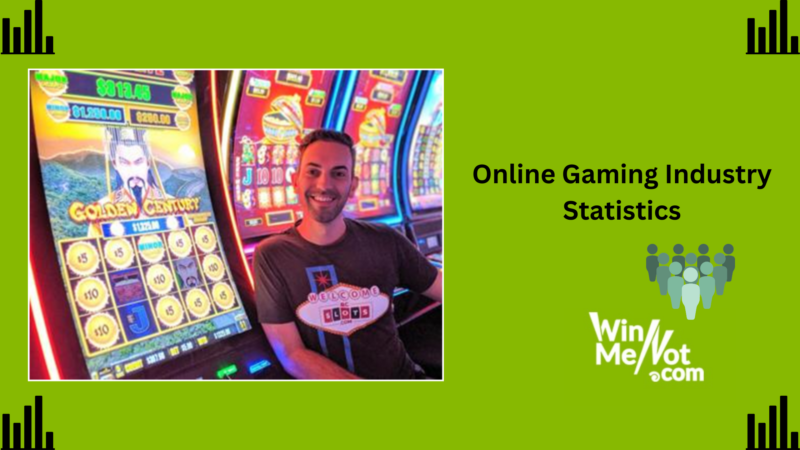 Table of Contents
Online Gaming Industry Statistics
Online gaming statistics refers to data and information related to various aspects of the online gaming industry. These statistics can cover a wide range of topics and metrics, providing insights into the size, growth, and trends within the online gaming sector. Some of the key areas that online gaming statistics may encompass include:
Market Size and Revenue: This category includes data on the total market size of the online gaming industry, including both the global and regional markets. It often includes revenue figures, such as how much money the industry generates annually.
Player Demographics: Information about the demographics of online gamers, including age, gender, location, and other relevant factors. This helps in understanding the profile of the gaming audience.
Game Genres and Popularity: Statistics on the most popular game genres and specific titles within the online gaming industry. This may include data on which games have the highest player bases or revenue.
Esports and Streaming: Stats related to esports tournaments, teams, viewership, and streaming platforms. It may also cover the growth of esports as a spectator sport.
Mobile Gaming: Data on the mobile gaming sector, including the number of mobile gamers, popular mobile games, and revenue generated by mobile gaming apps.
Monetization Models: Information on how online games make money, including in-app purchases, microtransactions, subscriptions, and advertising revenue.
Gaming Hardware: Statistics related to gaming hardware, including sales figures for games on consoles, PCs, and virtual reality (VR) headsets.
Online Gaming Trends: Insights into current and emerging trends within the online gaming industry, such as the adoption of cloud gaming, augmented reality (AR), virtual reality (VR), and cross-platform play.
Online Gaming Platforms: Data on the popularity of gaming platforms, including PC gaming, gaming consoles (e.g., PlayStation, Xbox), and cloud gaming services.
Gaming Communities: Information on online gaming communities, including the number of players on various platforms and the growth of gaming-related social media channels and forums.
Security and Cybersecurity: Statistics related to online gaming security, including data breaches, cheating, and measures taken to protect player data and gaming environments.
Impact of Events: How major events, such as the COVID-19 pandemic, affect online gaming behavior, player engagement, and spending habits.
User Engagement: Metrics on user engagement, including the average time spent playing games, the frequency of play, and player retention rates.
Esports Betting: Data on the growth and revenue of esports betting platforms and the volume of bets placed on esports events.
Online gaming statistics are valuable for various stakeholders within the gaming industry, including game developers, publishers, investors, marketers, and researchers. These statistics provide insights into market trends, player behavior, and opportunities for growth and innovation within the online gaming ecosystem.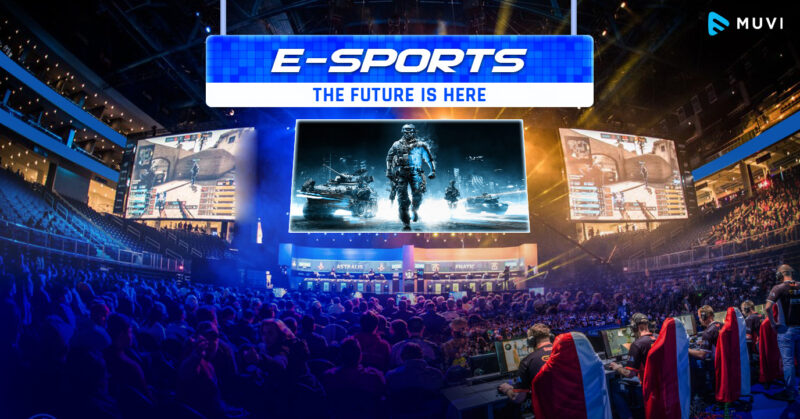 Online gaming industry statistics – Infographic
Today, more or less, everybody is aware about the huge influence of online gaming on our life. The social gaming platforms are nowadays approaching their users with new games almost every alternate day. People are now tending towards online games more and more through their handheld devices.
Traditional gaming events are also transforming their businesses. They are tying themselves up with game development companies to build software.
See the infographic below to get some online gaming industry statistics.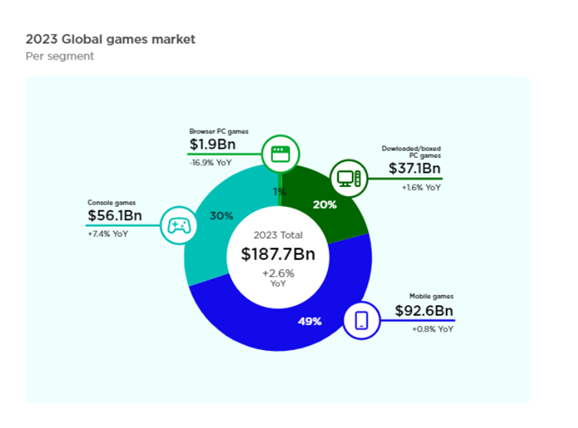 Share this Image On Your Site
Notes Related to Online Gaming Industry Statistics
Consider our infographic as an industry research report. We are very much sure that, reviewing the data will help you know the gaming market size.
Not only that, proper market analysis of the data also give you idea about which way the video gaming industry is moving forward?
Let us know your feedback on online gaming growth statistics through comments.
A few more questions and their answer people may also search for –
Is it legal to gamble online in US?
As far as we know, no American citizen has ever convicted for gambling online. However it is recommended to check local rules and regulations before participating in such activities to stay clear from any sort of federal charges.
The global online gambling market size was valued at USD 63.53 billion in 2022 and is expected to grow at a compound annual growth rate (CAGR) of 11.7% from 2023 to 2030. The growing internet penetration and rise in the use of mobile phones among users for playing online games is increasing the demand for online gambling. For instance, in 2022, internet penetration in the U.S. was 92% of the country's total population. Furthermore, cultural and legalization approval, easy access to online gambling, celebrity endorsements, and corporate sponsorships are also helping market growth. 
How many gamers are there in the world?
Approximately 3 billion people worldwide play video games online. (Marketer)
83% of video game sales happen in the digital world. (Global X ETFs)
In 2021, the consumer spending in the video gaming sector was $60.4billion in the US. (PR Newswire, Newzoo)
Around 85% of all gaming revenue comes from free-to-play games. (WePC, TweakTown)
There were around 14.1 billion mobile game downloads in the Q1 of 2021. (Statista)
By 2025, the PC gaming sector alone will accumulate $46.7 billion. (Statista)
People between 18 and 34 comprise 38% of gamers globally. (Statista)
How much is the video game industry worth now?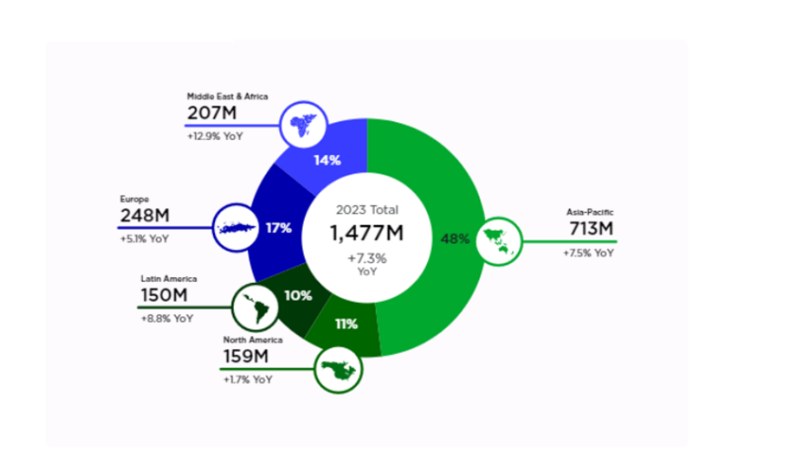 As the data from 2023 shows, the number of games in the world was estimated at 2.96 billion. In addition to that, it's estimated that the number of those who play games via PC, consoles, tablets, and smartphones will surpass 3 billion this year and amount to 3.32 billion by 2024.
Approximately 74% of US households consist of at least one member who plays video games. According to video gaming statistics, roughly 76% of Americans under 18 and 67% of adults play games. Even 7% of people older than 65 play video games. The average age of a video game player in the US is 31 years.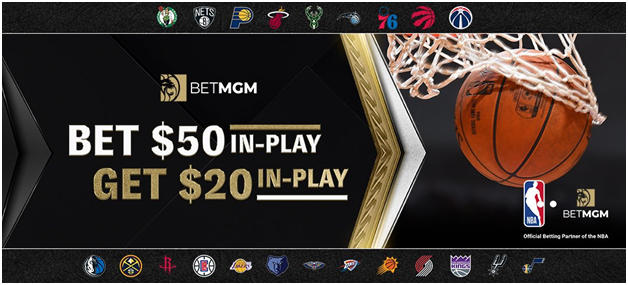 According to grandviewresearch, the growing adoption of smartphones, along with the 5G internet technology, is driving the market's growth. For instance, in September 2022, the BetMGM subsidiary of Entain Plc. partnered with NBC Sports to provide weekly integrations on 2022 NFL season highlights on Football Night in America and other content across all the platforms of NBC Sports or races.
Modern smartphones support augmented reality, machine learning, and artificial intelligence, which help developers create immersive and interactive gambling applications. Moreover, the availability of low-cost smartphones is expected to drive the market.
Online gaming audiences will surpass 1.3 billion people by 2025.
There are over 50,000 games available on Steam.
When it started, the steam platform allowed developers to publish their games on the website for a certain fee and a profit share. Although useful for bigger game companies, indie game developers didn't like it as much. Then the company introduced Steam Greenlight. which served as a polling station. Statistics on video gaming show that the community chose the games they wanted to play until eventually Steam Greenlight was replaced with Steam Direct.
Online game revenue is estimated to reach $26.29 billion in 2023.
As a matter of fact, this field will experience rapid growth, with a CAGR of 6.46% between 2022 and 2026. Online gaming industry statistics show that this will result in a market worth of over $33.77 billion by 2026. The average revenue per user will climb to $22.48. With that in mind and the fact that user penetration will probably reach 15.4% by 2026, we can say that the video game industry revenue growth is inevitable.
We'll keep updating you with latest online gaming industry statistics based on fresh data analysis.
Check back frequently our blog section for more guides and tips. Sign up for email newsletter so we can deliver you latest online casino coupons to your inbox instantly. Read our casino reviews, designed specifically for players from US and play most popular casino games with all new casino bonus codes.
Conclusion
Online gaming statistics reveal a dynamic and ever-evolving industry that continues to captivate a diverse and expanding audience. The online gaming sector was experiencing substantial growth, driven by factors such as the popularity of mobile gaming, the rise of esports, and innovations in technology. The industry's market size and revenue were on a steady upward trajectory, with online gaming becoming a significant entertainment and economic force.
Demographics shifted, showcasing a diverse player base that spanned age groups and genders, challenging traditional stereotypes of gamers. Esports and streaming emerged as major forms of entertainment, with professional gaming tournaments drawing large global audiences.
The recent pandemic served as an accelerator, leading to increased engagement and revenue as people sought entertainment options from the safety of their homes. Moreover, the gaming industry is continually adapting to new trends, such as cloud gaming, augmented and virtual reality experiences, and cross-platform play.
FAQs
Q1. What is the current size of the global online gaming market?
The answer is vast as yo need to understand the overall economic scale of the online gaming industry and its significance in the entertainment sector.
Q2. What are the most popular online game genres?
Gamers often want to know which types of games are trending and which genres are currently capturing the attention of players worldwide. For example: Card Games, Simulations, Sports and Racing games and more.
Q3. What are the demographics of online gamers?
The demographics of online gamers means to research and study the characteristics of the gaming audience, including age, gender, location, and gaming preferences. It helps identify target demographics for game developers and marketers.
Q4. What are the emerging trends in online gaming, such as cloud gaming or virtual reality (VR)?
As technology advances, new trends and gaming platforms emerge. Gamers and industry professionals are often curious about these developments and how they may shape the future of online gaming.
Q5. How many people play video games?
79% of the total online population engages with video games.