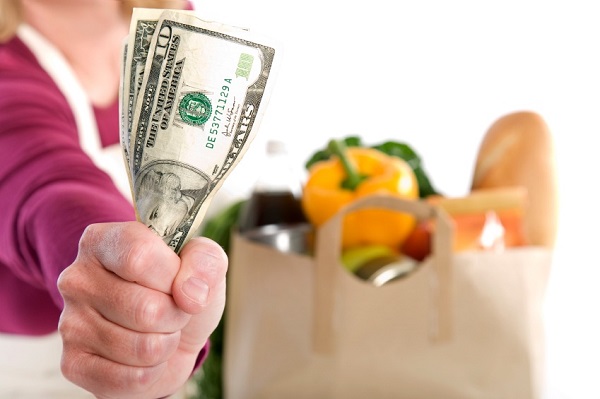 Ever since the financial crash of 2007 living on a tight budget has become a reality for most Americans. It's a struggle working hard every day only to realize at the end of the month that instead of saving money you are sliding into debt. Despite what you may think with careful planning you can reverse this frightening trend and start saving money. To accomplish this you are going to have to look at where your money is going, make a budget and stick to it. Many people cringe when they hear the word "budget". What comes to mind is scrapping pennies together, eating top roman noodles for breakfast & recycling cans. But in reality living on a budget is a lot easier than that and can even be more enjoyable than your current lifestyle. These tips are a guideline that will show you the way to living comfortably on a tight budget.
Tip #1: Create a Budget – This may seem like a no brainer but a shocking amount of people are guilty of not doing this. Without a set outline of all your expenses & how much you are actually making you are doomed to spend more than you should every month. While most people dread sitting down and confronting their finances it's essential for making any type of progress. Find out exactly how much you spend on lodging, food, transportation & leisure every month. Now figure out how much you take home every month after taxes. If you are starting to plan a bank robbery after looking at the disparities in your budget keep reading this list! You are not spending your money wisely and that's why you are so far off of your target amount. With the adjustments featured in this list you are more than capable of cutting your spending drastically and saving money.
Tip #2: Prioritize Your Life – What makes you happy? Do you enjoy taking your family out once week or do you want to save up for a vacation? Figure out what really matters to you & then realize what other activities are wasteful indulgences. Always keep your focus on nourishing your core ideals and cut everything else out. Owning a flat screen TV or spending money on video games are not wise choices for saving money. In fact if you are going to change your life the first step is turning off the TV, getting up off the couch & making things happen. Don't try to escape reality, you need to confront this head on. The hours you waste in front of the TV could easily allow you to take on a second job or learn a new skill that will earn you money.
Tip #3: Learn How to Cook – This will save you financially on top of improving your health. Eating out every day is costly & unhealthy. The average American family of four spends $770 a month on food, don't be one of them. Learning to cook and learning how to buy food is crucial to getting yourself on the right track. Even if you feel lost in the kitchen you can easily learn how to cook by looking up one of the thousands of cooking videos on YouTube. Next you need to start buying food in a wise manner. Use sites like CouponCabin.com and Coupons.com to get the best deals in the store. Don't buy fancy individual name brand items, buy nonperishable items in bulk. Stock up on beans, rice, flour, pasta, nuts, frozen meat and canned food once a month. Then buy perishable items like vegetables, eggs, cheese &fruit every two weeks. Before you know it you will have it down to a science.
Tip #4: Keep Yourself Busy & Happy – Cooking everyday & always thinking about finances can take its toll on you and your family. If you aren't careful you can deprive yourself to the point where you go out on a spending binge. Find cheap deals on fun activities with sites like Frugalista, Woot or Clark Howard's tips. Treat yourself every once in a while and eat out without going over your budget by using Groupon, LivingSocial & Scoutmob to get special deals. Boredom is your biggest enemy, find ways to keep yourself busy by doing things that will help you grow. Learn a new skill or take up a second job. Find new ways to enjoy yourself. In the end you will realize that the bulk of your expenses can easily by avoided simply by learning how to moderate and use deals to enjoy yourself wisely.