Casino Hotels in the world are those resorts and hotels that also have a casino inside their veneue. Today you can locate casinos hotels in the world and casinos everywhere around us, offering various coupons and most advanced and thrilling games to attract the gaming freaks. It is a fact that the biggest Casino Hotels in the World are in Las Vegas, however, there are so many other parts of the world also where casinos rooms have literally moved in.
List of Casino Hotels in the World
Top 5 Casino Hotels in the World
Just to know and explore these magnificent hotels to ensure a high-end service to their clients we have compiled 5 most amazing and popular Casino Hotels in the world, worth visiting, where you can flaunt your gaming skills and at the same time receive required comfort from these hotels.
1.Ibiza Gran Hotel, Spain
Address: Passeig Joan Carles I, 17, 07800 Eivissa, Illes Balears, Spain
Phone: +34 971 80 68 06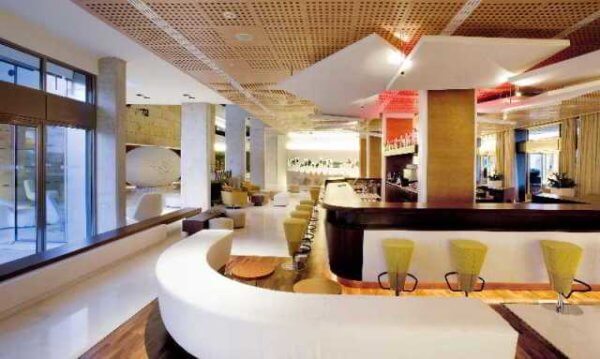 At this casino hotels in the world, you can try your luck with 300+ games ranging from slot machines, video slots, multi-game machines, to poker. This is just the beginning of the amusement that is there in store. You can enjoy every night a thrilling party with an option to reserve a private table for you and your friends and enjoy a discreet ambiance. Here you can witness Sit & Go tournaments every Friday that starts at 9 pm.
It also has restaurants and bars that offer high-quality service. Here in this legendary Jackpot restaurant, there are innovative and different dishes matching the latest Spanish and international trends will help you satiate your palate.
Being a casino guest you can relax in Spa center where tranquility rules the roost. You can also benefit from the gym supplied with toning and cardiovascular equipment.
2. Hard Rock Casino Hotel
Address: 1000 Boardwalk, Atlantic City, NJ 08401, United States
Phone: +1 609-449-1000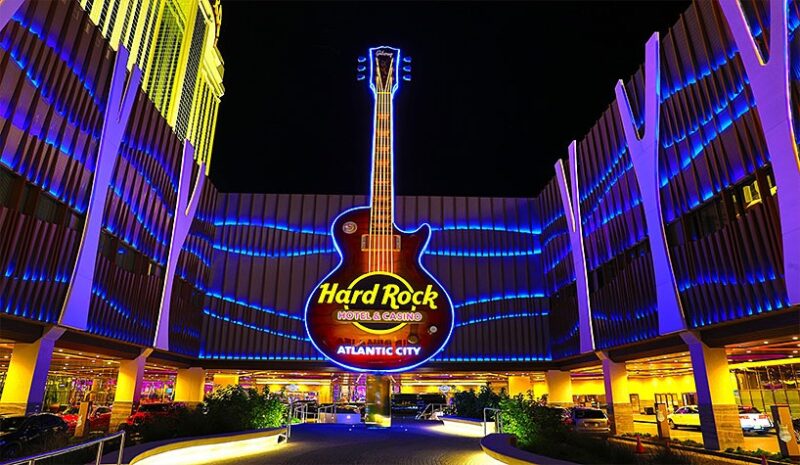 The Hard Rock Hotel & Casino Atlantic City, formerly Trump Taj Mahal, is a casino and hotel on the Boardwalk, owned by Hard Rock International, in Atlantic City, New Jersey
The game is always on at Hard Rock Casinos, where stars are made every night. You can try your hand at the tables, with classic games including blackjack, baccarat and poker, or tap into thousands of the hottest slots on the planet. With the world's greatest rock memorabilia collection to enhance the thrill, plus the accompaniment of live, world-class entertainment, the atmosphere is like no other.
If you want to feel and experience the spectacular luxury, entertainment, and relaxation, the Hard Rock Casino is the best bet. It is packed with Spa and fitness centers which are some of the facilities that make this hotel a real fun. It also boasts diverse shops and retail stores, lounges and the nightclubs. Its appearance is also a big attraction for visitors. The large stone elephants and Austrian crystal chandeliers are the finest crafts that attract the guests at the first sight.
It possesses more than 2,531 slot machines with a wide diversity of table games and high limit gaming saloons. Having nearly 75 regular tables and 14 tournament tables, the hotel has one of the biggest rooms in Atlantic City. If you are looking for ultimate luxury and perfection in gaming experience you are a cream guest of Hard Rock Casino hotel. You can create a credit line at this hotel forgetting the cash.
You get a five-star dining service also while enjoying the casino hotel. Delicious and exotic dishes are available to even the most pretentious clients. At night you can enjoy dance going to the concerts of the most popular hot singers.
3. The Palazzo Resort Hotel Casino, Las Vegas
The hotel-casino has over 139 casino game zones and it also offers a high limit saloon where 20 table games. Its 112,000-square-foot poker room can accommodate a large crowd of people every single day. Daily tournaments are its regular feature. You can enjoy the stadium gaming exclusively in The Palazzo. It has the greatest collection of slot machines -2,400 that ranges from 1 cent to $5000 dollars.
All the rooms are designed in a modern European style having all the commodities and furniture required. You can enjoy a variety of shows – Headliner Shows, Resident Shows, and also different special events. It also serves exquisite dishes and endless opportunities for a glamorous nightlife.
4. Marina Bay Sands, Singapore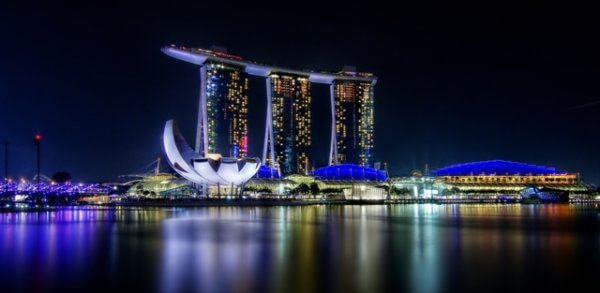 Marina Bay Sands is known as one of the most luxurious and fascinating hotels in Singapore. With its magnificent design and appearance, it attracts thousands of tourists each year. It possesses more than 2,300 slots and 500 gaming tables. You can enjoy many betting levels for multi-station and video reel games. The upper floors are dedicated to the table games in the exclusive salons of the casino.
There are 13 types of table games including Baccarat, BlackJack etc. It is also having a non-smoking zone situated on the floor on level 1. You can enjoy the productions ranging from The Phantom of the opera to the Barbie Live and many events taking place in the 18 century in France could be some really interesting options. The Skypark is also one major attraction. You can also enjoy a privileged access to this amazing infinity pool.
5. Foxwoods Resort Casino, Mashantucket, Connecticut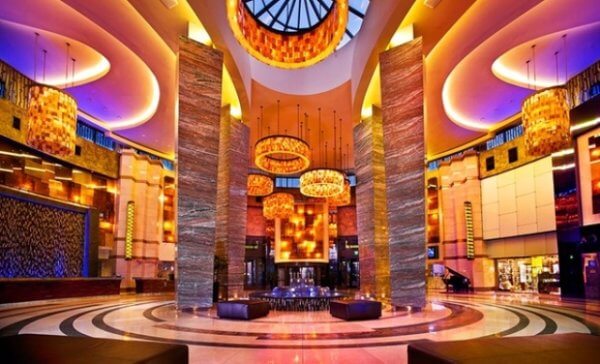 This casino is one of the most desired destinations for entertainment, gaming, and relaxation. Situated in the North East of America, it seems to be the largest casino resort in North America. Having six casinos, this resort provides you with table games, slots, Bingo to Keno, and Race Book. It organizes regular tournaments and has 350 table games with 17 different varieties like BlackJack, Craps, Roulette, Craps, Baccarat, Pai gow. The hotel offers their visitors four unique hotel properties which are included in the Foxwood packages.
You can relish the food of 38 restaurants in the resort and can witness the nightlife after spending the whole day in the casino. Relax with a soothing dance while having the sips of your favorite cocktail. You can also enjoy the spa to feel the tranquility of the bustling ambiance of the casino. You may also organize trade shows, convention or can also just spend a stylish and beautiful weekend with your friends.
Some Interesting Facts About Casinos Hotels In The World
There are more than 5000 casinos in the World. Most of the casinos that are popular can be found in Las Vegas, and other parts of USA. The only states without any casinos are Utah, Hawaii, and Alaska. New Hampshire has card rooms and Washington D.C. residents don't have far to go to visit MGM National Harbor about 10 minutes away in Oxon Hill, MD.
Casinos in America directly employ over half a million people, host over 900,000 slot machines, and generate over $70 billion in revenue each year.
North America is also home to Canada and Mexico with the most gambling facilities. According to Statista, North America has more casinos than the next five regions combined: Western Europe, Eastern Europe, South America, Africa, and all Caribbean nations combined.
The industry in Mexico is dominated by a few major players like Codere, Big Bola, and Emotion. Many of the casinos have online counterparts. Whether you hop the border to play in Tijuana, play Las Vegas-style at Casino Life in Mexico City, or try one of the resort casinos in Riviera Maya – you will find over 2000 casinos in Mexico.
France presents a very different gambling environment than you would find in North America. Many of the casinos here are ancient and gilded not only in gold but historical importance. The Casino Palais de le Mediterranee in Nice opened in 1929; Casino Partouche d'Evaux-les-Bains is an opulent venue and the only casino in the Limousin region, and Casino Barriere Deauville, which opened in 1912, is one of the most impressive casinos in the world.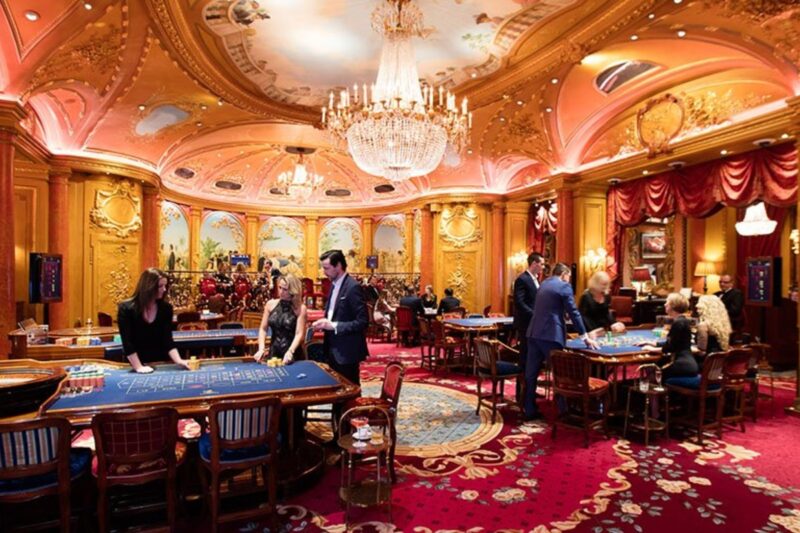 In UK, the Ritz Club at 150 Piccadilly is a luxurious private member club decked out in gold and red. Les Ambassadeurs Club is another exclusive luxury casino in London that has had its share of fame from James Bond movies to The Beatles' Hard Day's Night video. Everywhere you go in the UK – from Wales to Scotland to the Isle of Man you will find casinos.
Georgia is one country to look to for future growth and casino hotels in the world. Tbilisi offers three or four very nice casinos including Casino Adjara and the Leogrand Hotel and Casino, while the Black Sea resort city of Batumi offers tourism opportunities as well as a growing casino landscape.
Monaco with four iconic casino hotels in the world in Monte Carlo. Although the Nordic countries don't have a great number of casinos, people in the region love to gamble on-land and online. There are casinos in Stockholm and Copenhagen, and Switzerland has about 20 casinos from Zürich to Geneva.
Cyprus in Europe, Western Asia, or the Middle East, casino construction underway in 2017 of Europe's first and largest integrated casino resort in Limassol. A consortium including Hard Rock International from the USA and Melco Entertainment of Macau won the exclusive license there. The resort is expected to open in phases.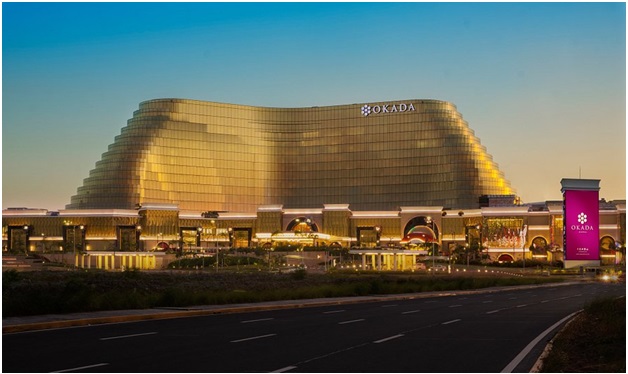 There are over 50 casinos outside of Entertainment City in Philippines which includes Okada Manila, a $5 billion casino resort; City of Dreams Manila, and Solaire Resort and Casino.
Casino hotels in the world also reminds of South Africa, home of Sun City, has the most and largest casinos on the continent. There are 42 casino licenses there. The newest casino there is Time Square Peoria, otherwise known as the Menlyn Maine casino which opened in 2017.
The Muslim dominated countries such as Pakistan or Tajikistan do not allow gambling and thus are out of the list of casino hotels in the world, and Afghanistan wouldn't be a good bet even if peace were the order of the day there.
However, in Kazakhstan there is a thriving casino industry albeit confined to certain semi-remote gambling zones. Gambling is legal in Turkmenistan as well but information about licensed casinos is hard to come by and most online players visit Russian internet casinos with no regulations to protect them.
Armenia has a handful of casinos, mostly catering to local clientele but some do draw money from Russian visitors. After a brief legal hiatus, Kyrgyzstan may be opening a major resort now that the government has firm control of legal gambling activities there.
Azerbaijan has an on-again-off-again relationship with gambling including internet lotteries and sports betting.
The biggest Central Asian gambling market is most certainly India with the country's rising middle class and new elites finding enjoyment in online casinos and gambling floors next to and in luxury hotels. Indians love sports betting more than almost any other form of gambling. A few land casinos are in operation with no croupiers or dealers but the dealer-staffed gambling boats with landbased luxury hotels do big business.
There are several casinos just across the border in Nepal that attract a lot of business from India.
Sri Lanka has a mini-Vegas in the capital city of Colombo and some of the casinos and hotels are luxury class venues.