In the era of powerboats and outboard motors, people still wrestle with cloth on strings just to drift wherever the wind takes them? Here are the coolest and most amazing sailboats in the world.
1. The Dewi-Nusantara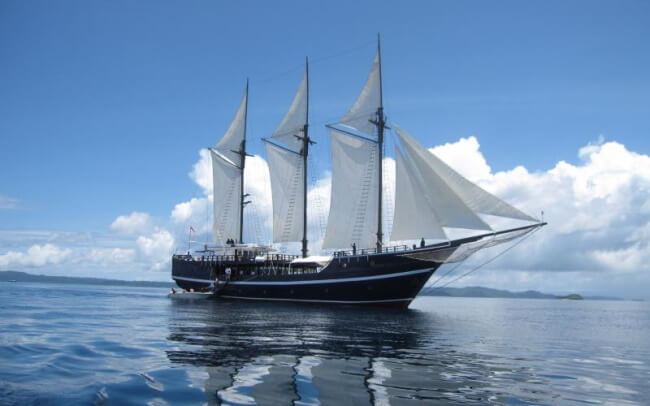 The Dewi-Nusantara has a classic look of an old sailing schooner just like a pirate ship. It's coupled with all of the hardwood and rum a sailor requires for a week at sea, including several luxurious amenities that earned the ship the title of "The best dive live aboard in the world 2018."
Starting from Indonesia, the Dewi-Nusantara is a life aboard a vessel designed for thrilling adventures. This ship has one of the largest private cabins in the world at 500 square feet. It also has a master suite covering the entire width of the vessel, allowing for 180-degree ocean views. Packed with rooms to accommodate 18 guests along 190 feet of the sailing vessel, you can have 11 nights aboard the boat start at the user-friendly price of around $7,000 – $8,000 per person.
2. Athena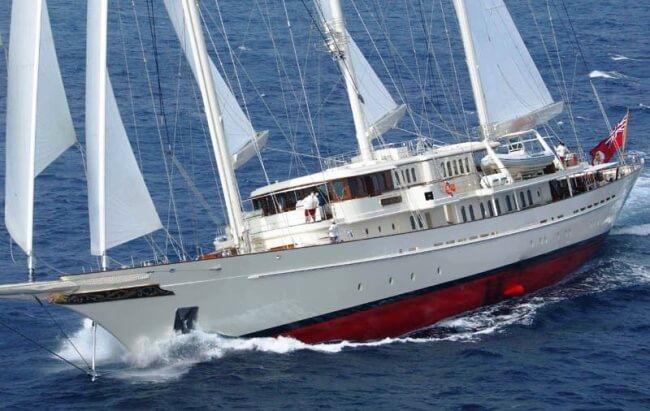 Athena is a 295-foot-long sailboat built-in 2004 at the Royal Huisman Shipyard in the Netherlands and started operating with every luxury conceivable. It features lavish mahogany-ensconced saloons, a gym, dining rooms, 5 cabins to sleep 12 people, not including quarters for a crew/staff of 22.
It also features numerous sun decks, lounge spaces, and full aquatic sports equipment like scuba gear, and you're on your way to having the most expensive luxury hotel with sails.
You can take a charter cruise in the Caribbean for a cool $450,000 per week.
3. Maltese Falcon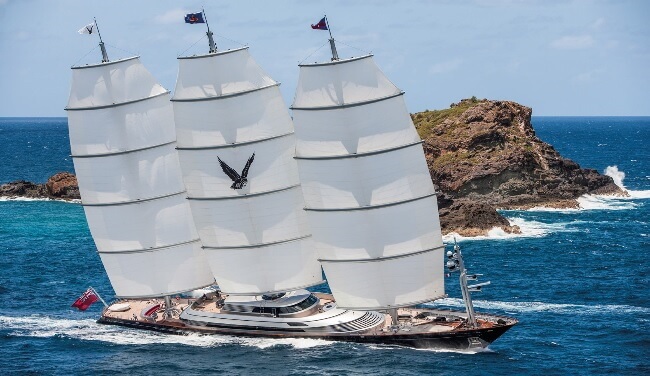 If you're looking to blow your hair back Maltese Falcon is the sailboat, which is a 285-foot, full-rigged ship with DynaRig sails built by Perini Navi. Constructed in 2006 its DynaRig design appears to mimic 19th-century sailboats.
The design of this boat allows it to sail it by the least crew. The interior is decked out with the ultimate in modern luxury, with accents of Japanese influence in the design. You will find several Maltese Falcon statues and sculptures that adorn the interior.
You also get to see a full cinema for film screenings. It boasts 6 double cabins to accommodate 12 guests in addition to space for 18 crew members. It is well equipped with a private gym, a circular stairway unites the 3 decks, a huge number of toys and sporting gear, including several tenders, dinghies, jet skis, windsurfers, diving gear, wave runners, and even a water slide and an anti-jelly fish sea pool.
4. Star of India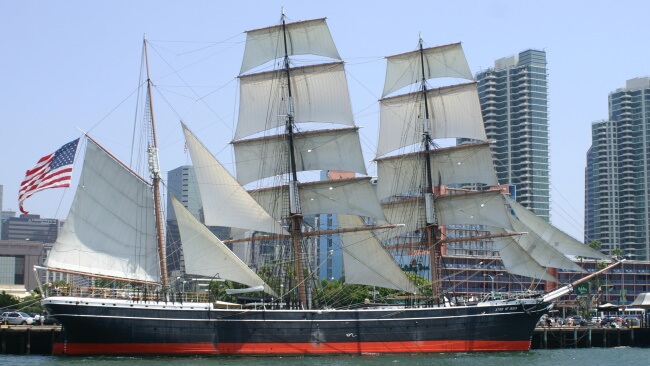 The Star of India is an iron windjammer built-in 1863 on the Isle of Man. Initially named as Euterpe, this sailing vessel plied the waters between Great Britain and India and New Zealand. In 1901 the boat was taken over by San Francisco fishery, re-rigged as a barque, and re-named the Star of India.
5. The Arenui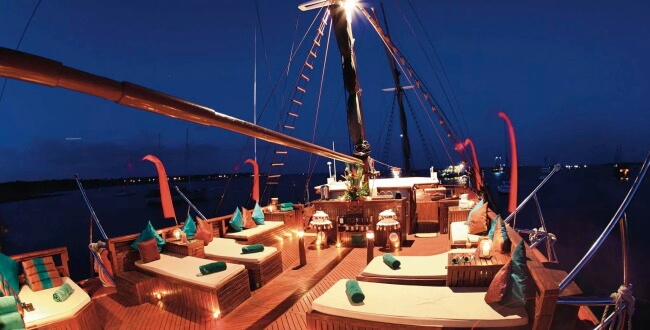 The Arenui is a classic Indonesian Phinisi sailboat offering a modern luxury hotel feel. The ship is made of 12 different types of wood featuring 8 deluxe cabins catering to 16 passengers with a crew of 22 looking after them. The interior of the boat is made of wall-to-wall 70% recycled wood carved with intricate symbols and depicting Hindu legends.
You can receive massages and spa treatments on the sundeck after a sumptuous gourmet feast. Indonesia is home to 500 coral species offering you a unique opportunity for exotic underwater adventures.
Synopsis
These are some of the most amazing and adventurous sailboats you'd like to sail through at some point in time.