Playing craps could ideally be embarrassing for many due to the fear of making mistake. Considering all of the available bets and throwing the dice, it just seems like there are so many ways to make a mistake. Here I have rounded up top 5 Ways to Learn Playing Craps.
Of course, none of the mistakes you can make in craps is that big of a deal, but that doesn't mean they can't be embarrassing.
Here I have rounded up the top 5 things that you can do to avoid embarrassing yourself when you play craps.
Most new players are worried about throwing the dice in craps. They think the craps table can be quite intimidating if it's busy because of the other players and the clamor. But the basic game of craps itself is rather simple.
You don't have to worry about throwing the dice, because if there's even one player is willing to throw them at the table, you don't have to throw them. You can pass the dice to the next player instead of throwing it yourself.
But it is always recommended to throwing the dice. It is fun and quite easy to do. The table is fairly large, but you just need to follow a few simple rules.
Some casinos provide craps lessons, usually in the morning before they get busy. This is the right way to learn the game and get some practice rolls in.
When it's your first time to throw the dice in a casino, just inform the casino personnel running the table about it before. They'll quickly instruct you what to do and if you make a mistake, they're happy to help you. So, the major thing is, to be honest with them and just try to relax.
2 – Understanding Your Wagering Options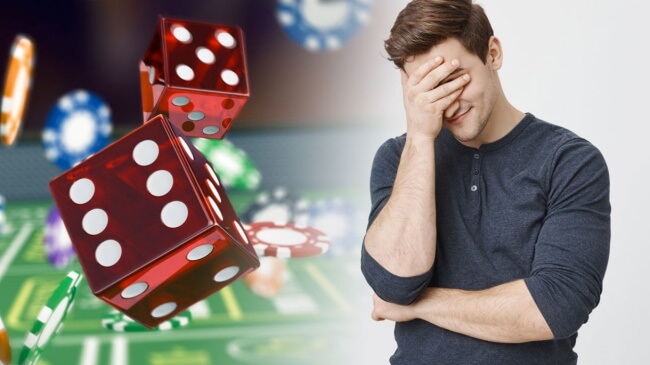 Many times when you look at the table and all of the wagers, you would have no idea what to do. And other than seeing that a player was throwing dice, you would not be able to even determine if you won or lost on a roll.
And even if you've done your research and have learnd the basic rules, it can still be confusing when you play the first time.
Better to use two wagers only. It might seem strange because there are so many wagering options, but almost all of them have a high house edge. You want to avoid making these types of wagers.
Here's all you need to do to avoid embarrassing yourself at the craps table when it comes to selecting a wager – wait for a come-out roll. When you reach the table, explain to one of the casino personnel running the game that you're a new player and to let you know when you can place a wager on a come-out roll.
When you can place a wager, select the minimum bet amount on either the pass line or the don't pass line. They don't pass line wager has a slightly lower edge, but most players use the pass line. You can choose either of them without much difference in your long-term results.
When a point is set, place an odds wager. Take the help of the casino person how to place an odds wager. The odds wager is one of the best wagers in the casino because it has a 0% edge.
3 – Playing Live Craps with Other Players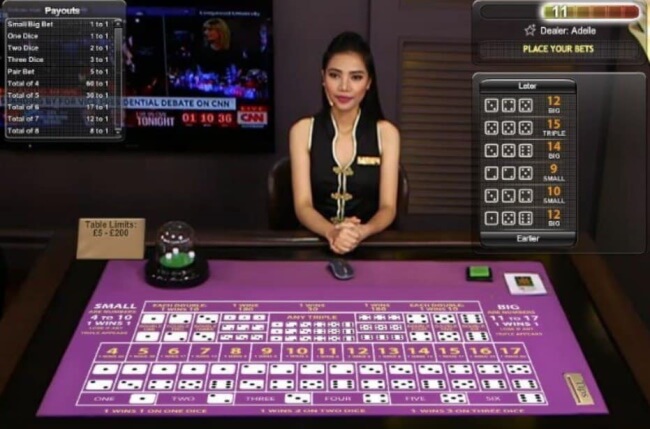 Playing craps with other players is exciting. Mostly, everyone is rooting for each other and winning or losing together.
Often there is a feeling that if you use don't pass line wagers it often working against the rest of the players. Of course, the way you bet on craps doesn't have anything to do with the other players. But you need to be aware that if you bet don't pass, you might be treated differently by the other players.
4 – Learning How Much You Need to Risk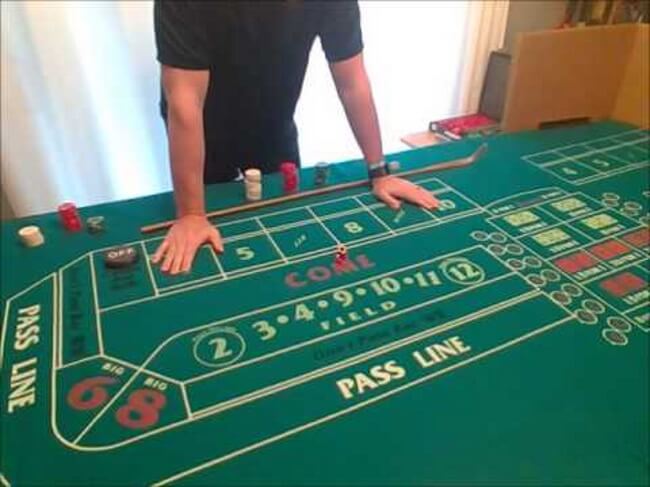 Always learn to risk the smallest amount possible. This is especially true for first-time and inexperienced players. But craps is unique because of the odds wager that you learned about in the second section.
Here's the complete betting strategy for craps: Bet the smallest amount the table allows on either the don't pass line or pass line. After a point is set, follow the minimum bet amount with a maximum allowed on the odds.
You just have to have a big bankroll to safely make the maximum odds wager. Even though the odds wager has a 0% house edge, it doesn't mean that you're going to break even on it in every crap session.
If you're wagering $10 on the pass line and the maximum odds are $100, you are risking $110 at a time. You need a large bankroll to ride the ups and downs of a playing session. I recommend at least $2,000 at these stakes.
5 – Playing Craps Online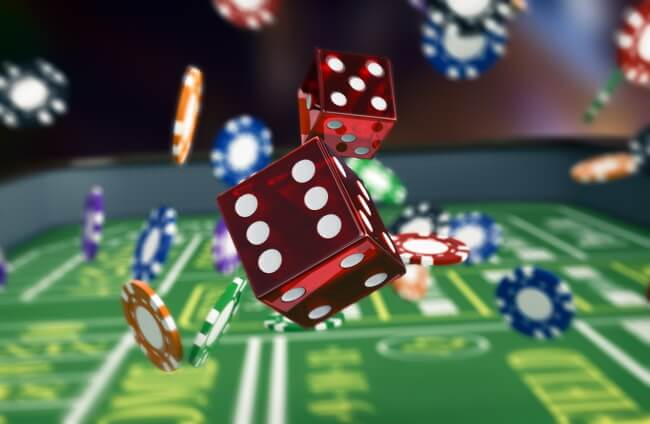 Real money online craps are useful for many reasons. The first reason is you can play for a minimum wager even if you have a small bankroll. The minimum wage amounts are much smaller at most online casinos than in land-based casinos. This is one of the 5 Ways to Learn Playing Craps.
If you make a minimum wager of $1 and back it with a $10 odds wager. You can risk only $11.
The second reason is you can learn how all of the wagering options work and how the game plays. You can play online craps for free to practice and learn. On making a deposit and play real money craps, you might be able to get a bonus.
Make sure playing craps in a land-based casino is relatively slow. It takes time for the dice to be gathered and given to the shooter and thrown. Then, the losing wagers are collected and the winning wagers are paid.
But when you play craps online, all these things are done faster. It means you can make 10 or more rolls when you play online in the time it takes to make one roll in a live casino.
Synopsis
You don't have to worry about embarrassing yourself playing craps if you simply follow the above five steps. These are the 5 Ways to Learn Playing Craps.