Babymoon Destinations are those places that couples want to spend some relaxing and romantic time before the arrival of their baby. This means Babymoon destinations couples take a time break and go for holidays or a vacation before having a baby.  So a babymoon destinations is the perfect time to pamper the mother-to-be and spend some quality alone time with your loved one before your bundle of joy arrives.
What is a babymoon?
Babymoon is a short trip or vacation taken by a couple shortly before the birth of a child. A babymoon is a great opportunity for any new parents or those who've already had children to reconnect with their partners before the baby arrives.
Speaking of the Babymoon destinations  trend it is not only  considered a fantasy or travel only for the Hollywood elite: Almost 60% of parents-to-be report taking a pre-baby trip, making for more than 2 million babymooners in the US each year, according to a survey by Liberty Travel and BabyCenter.com. 
4 Popular Babymoon Destinations in Florida
Florida is known to be one of the best places if you plan to start your family and waiting for those final days. Whether you want to bask in the sun on a sandy island beach or want to cruise along the Gulf of Mexico, there is no such place to spend some quality time of babymoon than Florida. You can book and stay at one of many Florida vacation rentals for your upcoming babymoon.
Here is a list of most easygoing Florida towns and cities where you and your partner can spend quality time before setting out on the beautiful episode of your lives. From oceanfront properties to prenatal massages, these hotels in Florida offer the perfect chance to unwind and soak up the sunshine without having to travel far. Ranging from quaint bed and breakfast accommodation to sprawling resorts, these are some of the best places for a babymoon vacation in Florida.
1. Siesta Key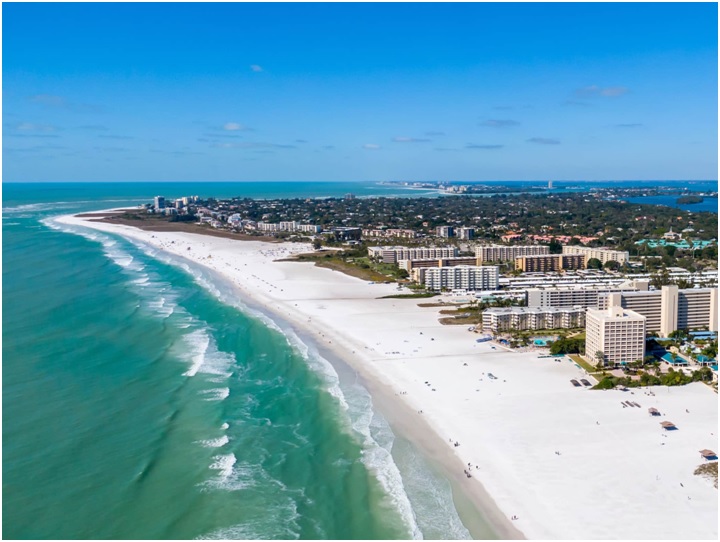 This is a very fascinating and gorgeous island located off the coast of Sarasota, where you can also look for vacation rentals. The tranquil beaches are most welcoming and exotic aspect of this island and the best attraction, displaying sugar-white sand and warm, crystalline water. Crescent Beach could ideally be the best place to start, which is incredibly beautiful and quite peaceful compared to other local beaches.
You may also like to visit Turtle and Siesta Beach which are equally delightful choices. Enjoy water sports which are some of the amazing and most popular choice in Siesta Key, but you must not try water skiing or scuba diving with a baby on the way. Next, you could head to Kokomo Charters where you can spend a cruising on the water in a luxurious pontoon boat. Stop by Café Gabbiano for an amazing and authentic Italian dinner served in a rustic, romantic atmosphere.
2. Santa Rosa Beach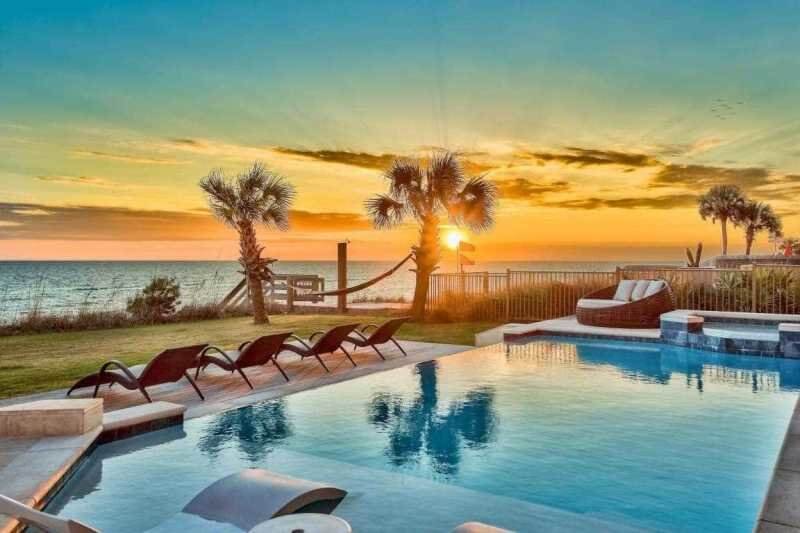 It is yet another enthusiastic community nestled along Florida's Emerald Coast. It's the best gateway to the serene Gulf of Mexico, with a range of vacation rentals close to the shores, as well as a number of trucked away vacation homes if you want to select something off the beaten path.
The beaches are the most beautiful attraction that you can have in Florida, manifesting powdery white sand, as well as tranquil aquamarine water quite amazing for swimming. This place is packed with elegant boutique shops and restaurants. When you are hungry, Christiano's is a great option, offering mouthwatering conventional Italian cuisine and a cozy, romantic ambiance.
3. St. Augustine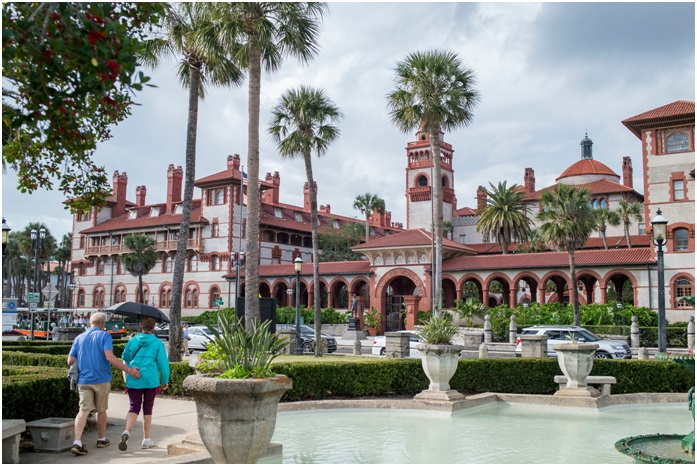 St. Augustine is the oldest city in the US, located on the northeast coast of Florida. With a rich history, the place is popular for its beautiful Spanish colonial architecture and its picturesque Atlantic Ocean beaches. You can start off your excursion by treating yourselves to a soothing couples massage at Poseidon Spa.
You may also head to St. Augustine Beach and visit Barney's Beach Service to rent some beach umbrellas and chairs. Now it's time to do some exploring and St. George Street is an awesome option where you can get an eclectic variety of boutique and antique shops, museums, historic attractions, and several other attractions with classic Southern charm.
4. The Florida Keys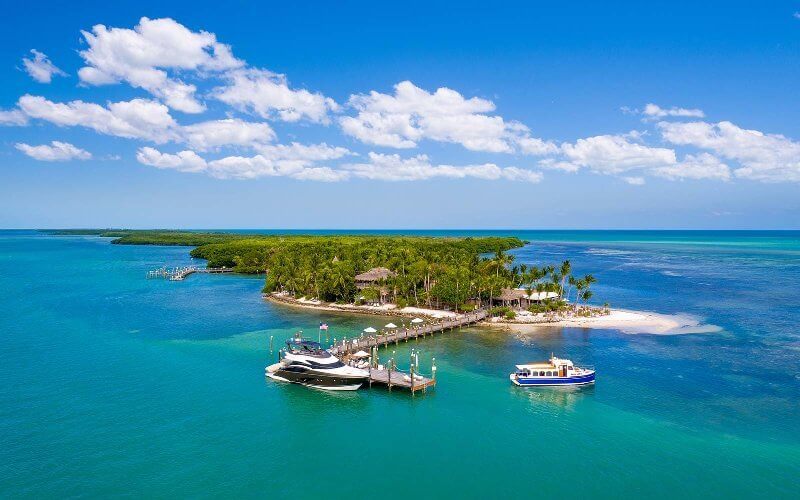 It is one of the most popular US vacation destinations. You can look for many vacation rentals, offering suburban charm. You can relax at Prana Spa where you can have a couple of massages in an upscale atmosphere with beautiful decor and soothing ambient music.
Don't forget to stop by Louie's Backyard for great Caribbean-American food offered with a stunning ocean view. You cannot avoid visiting Azur restaurant which is another great and cool place to take a bit of an exquisite Mediterranean meal in a serene indoor or outdoor terrace environment.
7 perfect places to visit in Florida for babymoon
A babymoon is an excellent time for expecting parents to reconnect and relax before a new baby arrives. So whether you're able to get away for a few days or longer, check your budget to see what kind pre-baby vacation happen before your due date.
Play slots at online casinos in your free time
Points to remember before you make a choice of babymoon destination.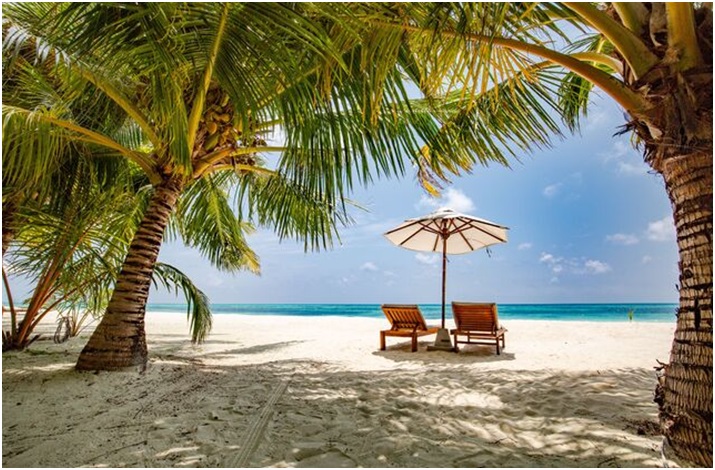 Following are the important points to remember before you make a choice of babymoon destinations.
1.Time of your pregnancy
According to the American College of Obstetricians and Gynecologists, the best time to plan your trip for babymoon destinations is when your pregnancy is in second trimester. This means between 14 and 28 weeks into your pregnancy, That's because the morning sickness that typically strikes during your first trimester has hopefully subsided, and your baby bump isn't so big yet that it gets in the way of your activities and you feel less tired.
2. Select your destination
You need to select your destination wisely. Compare the rates and the perks you will get on booking the destination.  See that you cut down on travel time, since your pregnant body likely won't do well on a trip that has three different layovers or a 10-hour car ride. Also find a place where you get a nearby doctor or hospital if you need.
3. Get the medicines you need
On your trip you might feel sick and need some medical assistance. The best way is to carry the required medicines you might need. Also get in touch with your doctor before you book any trip to make sure she thinks your itinerary is safe and to talk about any necessary precautions you might need to take, such as vaccines you might need and whether they are safe during pregnancy. Also the foods you should avoid. If you're flying, your doctor may recommend you get a flu shot, since pregnant women may be more susceptible to respiratory infections.
4. Have an insurance policy
If you're traveling abroad, check out the International Association for Medical Assistance to Travelers for a worldwide directory of doctors. Also register with the American embassy or consulate once you reach your destination in case you should need extra help leaving the country in an emergency. Be sure to check your health insurance policy to see if you're covered at your destination; if not, find supplemental travel insurance.
5. Find are you fit to fly
Flying is considered safe as long as you have a healthy pregnancy, but discuss it with your doctor beforehand. You can zarry a medical letter confirming that it's OK for you to fly, as well as your prenatal chart, just in case you have any issues at check-in. Ask your airline about travel restrictions for pregnant women as most let you fly until 35 weeks, but the cutoff point is sooner for international flights
6. Get an aisle seat in flight
Booking an aisle seat is key so you can easily get up to use the bathroom and move around. Bring snacks, stay hydrated, and skip foods that make you gassy as air in your stomach expands at altitude.
Though the Transportation Security Administration says that metal detectors and backscatter X-ray machines are safe for pregnant women, you might want to be extra cautious by skipping them altogether and asking for a pat-down instead when going through security.
7. Avoid long drives
Long drives will make you feel sick. Try not to drive more than five or six hours, take frequent breaks to boost your blood flow, and pack plenty of healthy snacks and drinks. Also, wear your seat belt low, with the shoulder strap across your collar bone, and move your seat as far back as possible to create more distance between your baby bump and the steering wheel or dashboard, just in case you get in a fender bender.
8. Avoid long cruising
According to the cruise line's policies for pregnant women and many don't allow you on board after 25 weeks. Also you should avoid them during pregnancy if you know that you're prone to seasickness. Ask your doctor about what seasickness medicines are safe to take, make sure there is a medical professional on board, and check the ports of call in advance to ensure you'll have access to modern medical facilities should you need them.
FAQs
Q.1. What will be the cost of babymoon destinations?
The cost of babymoon destinations depend on your trip. The costs will vary widely depending on if you're driving or flying, and considering how budget-friendly or high-end you want to go.
Q2. For how many days should you plan for the trip?
Although some couples choose longer trips, typically a babymoon is a shorter trip; around three to four nights
Q3. Should you take doctors opinion before travelling?
If you have any problems with your pregnancy then definitely check with your doctor before traveling.
Q4. Any places to avoid for babymoon destinations?
Yes there are certain places in the world to avoid travelling because of risk of getting some infections or you find risk of malaria. And these include South Asian countries, Africa and South America. Malaria mosquitoes can be found in many parts of the world, including Brazil, Cameroon, Haiti, Honduras, and other countries.
Q5. What is best dress to wear for Babymoon?
Wear what's comfortable. You don't have to worry about putting on panty hose and fancy outfits. Best recommended is a comfortable pair of shorts and loose-fitting T-shirt, you'll be dressed just as nicely as anyone else.