Creepy Slots is offering players some demonic entertainment just in time for the holidays. From eerie ghosts to devious witches, their slot games are filled with spooky characters. On top of helping players get in the spirit for Halloween, this game offers a fun twist on slots. With over 10,000 players and 22,757 page likes, the appeal of this game hasn't gone unnoticed. Their legion of die-hard fans can't stop praising this game. They claim that the graphics are superb and the themes come to life with dark twists.
According to players, Creepy Slots is helping revive Halloween. This is a bold claim, so we decided to see if the game lives up to the hype. Their attention to detail has made Creepy Slots an instant classic, which is too provocative of a release to ignore.
The only way to do this game justice was to dive in and play. After trying our luck with this game, we were able to create the most relevant review online. Enjoy the fruits of our labour, this game took us on a wild ride!
Creepy Slots Gameplay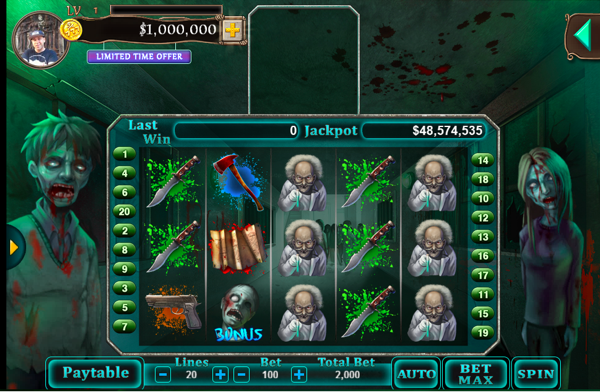 As soon as the game loaded, I was thrown into a candle-lit lobby. The mood was undeniably ominous, so I quickly chose the featured Zombie slots. This theme lived up to its name since it was bursting at the seams with creepy characters. Blood-soaked zombies bobbed back and forth in the background, and the lines were filled with weapons. Everything from hatchets to creepy scientists dominated the reels. I was instantly hooked by this dramatic presentation, so I started spinning for my life.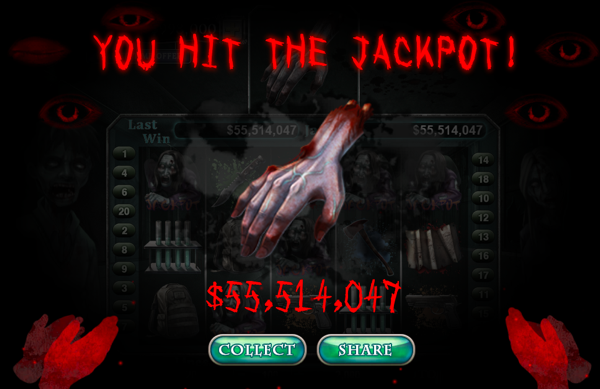 After my first spin, the screen faded into black. A bloody hand emerged from the darkness, alerting me that I had won 55,514,047 credits. This was a spectacular way to start the game, so I continued playing with zeal. Armed with more coins, I raised my bet to 40,000 credits per spin. This proved to be an advantageous move since I levelled up!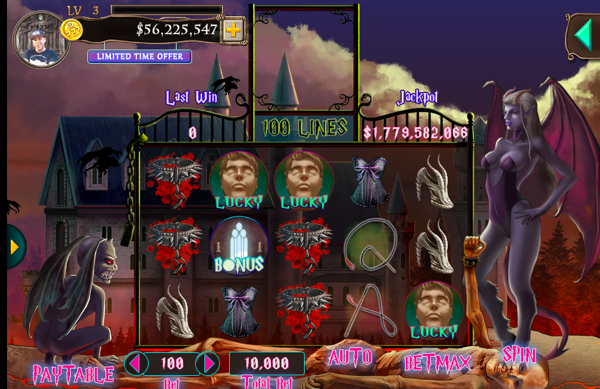 Now that I was in level two, I could raise my bet to 80,000 a spin. I instantly took advantage of this, since I had credits to burn. After a few uneventful spins, I hit level three! This gave me a higher max bet and a new level, so I seized the chance to explore it. Once the game loaded, I was greeted with a scantily clad Succubus standing by the slots. These reels were filled with whips and dungeon gear, so I was all in. There was also the option to bet 600,000 a spin, so I jumped at the chance to up the ante. The first spin won me a measly 120,000 credits, but the next one helped me reach level 4!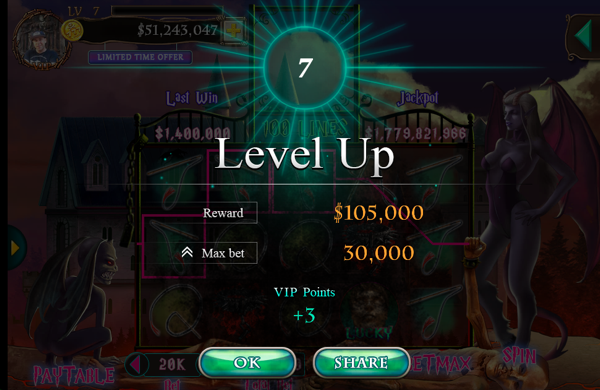 I was soaring through the ranks, so I upped my bet once again. Now I was betting 800,000 credits a spin, so the stakes were high. The following spins won me small amounts of coins, but the real achievement was hitting level 5. I was now able to bet a million credits per spin, so I dove into the game with refound vigour.
Once I hit level 7, I had to peel myself away from the game. I was now betting 2 million credits a spin, and my urge to go bigger wasn't quenched. This game was bringing out my inner animal, so I begrudgingly called it a night.
Overall Review
Creepy Slots is one of the most enjoyable casino games on Facebook. Their hypnotic presentation is only outdone by the fun users experience playing it. There's a steady stream of new levels, which help keep the game fresh. The graphics are also great, which makes this game come to life. All in all, this is the perfect game to get excited about Halloween!