Nat Geo Wild Slots was released in 2017 by Murka Gaming. Nat Geo Wild Slots is a unique slot game. For the adventurous punter, no casino game is more immersive than Nat Geo Wild Slots. This app artfully combines National Geographic TV programming with an impressive array of slots. Users get to dive headfirst into Mother Nature's finest creations while still enjoying a decent gaming experience. This has proved to be a winning combination, since the game has exploded in popularity on Facebook. They currently have 22,910 page likes and 50,000 monthly players. This overwhelming devotion has made this game too intriguing to ignore.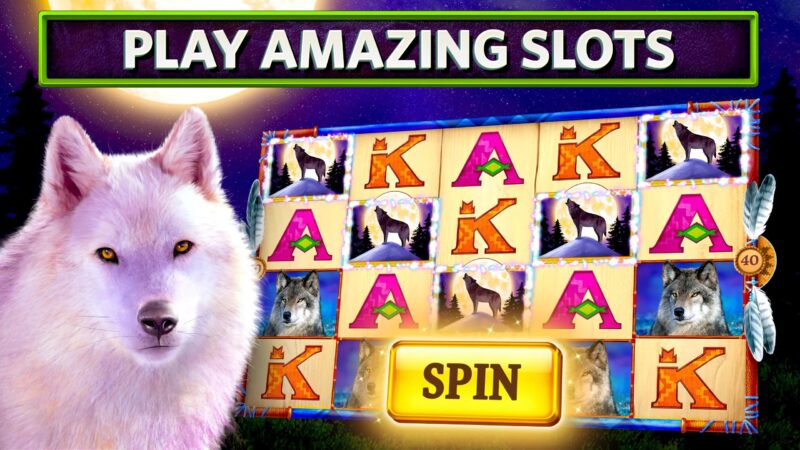 Play your favorite free-to-play social Vegas casino games and go on an exciting tour of the world iin Nat Geo Wild slots. Discover fun facts about the environment, animals, geography, history, and architecture. You can also enjoy huge BONUSES and BIG WINS too! Both are waiting for you in Nat Geo WILD Slots. Nat Geo Wild slots app is ideal for players looking for a change of pace in the world of Vegas casino games
Not satisfied with being unique, Nat Geo Wild Slots gives users a staggering 4-million-coin welcome bonus. This creates a slot game that's too enticing to ignore. Curious to see what it entailed, we decided to dive into the game to see if it really lives up to the hype. What we discovered was shocking, so prepare to be blown away by Nat Geo Wild Slots!
Game App Features
Creative and compelling graphics
Quests and missions that are both challenging and educational
Unique gameplay that features buffalos, wolfs, lions, koalas, kangaroos, dolphins, history & mythology figures, and other amazing characters
Variety of slot machines: Red Land (Australia), The Great Reef (Ocean), Mystery of Egypt and many more!
Hourly mini-games with huge bonuses
Progressive daily rewards with big jackpots
Treasure chests
Embark on an exciting adventure and travel the world with National Geographic!
Note that Nat Geo Wild Slots is also now known as Slots on Tour Casino.
Download the game app now on your Android or iPhone and begin to play free slots games.
Nat Geo Wild Slots Gameplay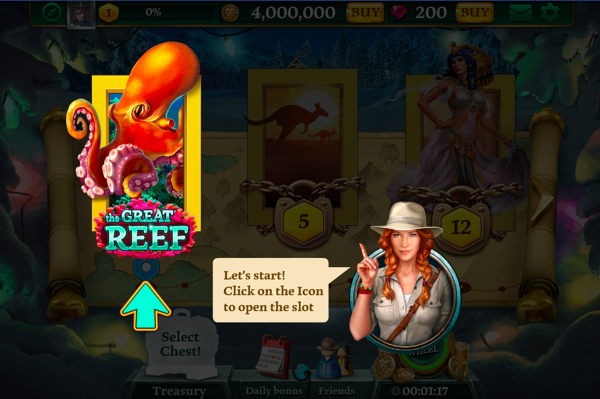 As soon as the game loaded, I was thrust into a holiday adventure. Christmas choir music blasted as an adventurous woman told me to dive into the great reef. The holidays may have been over, but I was still willing to get in on the action. Once the Great Reef loaded, I was immersed in an underwater wonderland. The reels were packed with marine life, which only motivated me to start spinning faster.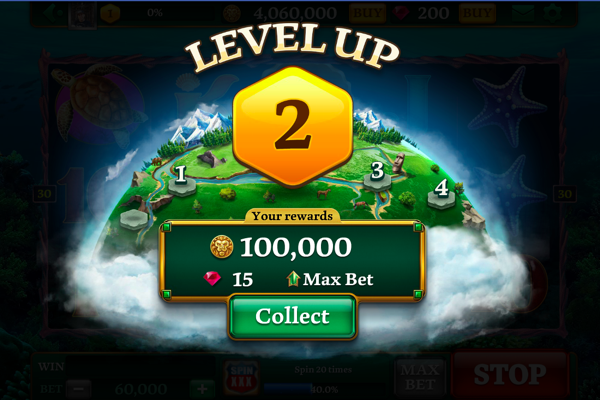 After a few uneventful spins, I hit 5 of a kind! This won me 400,000 credits, which easily made up for the coins I spent. Right after this epic victory, I managed to reach the second level. This won me 100,000 coins and allowed me to raise my max bet. Without hesitation, I raised it to 150,000 credits a spin. Raising my max spin proved to be wise, since it helped me fly through the second level.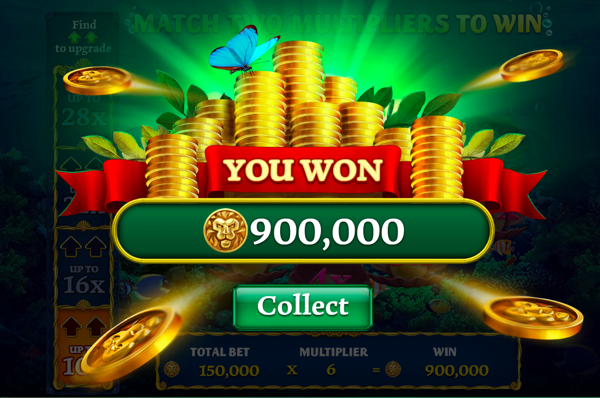 Before I could advance too quickly, I was thrown headfirst into an interesting bonus game. The screen was flooded with oysters and I was instructed to match two symbols. Curious to see what they contained, I desperately started clicking on oysters. I managed to match two 6x multipliers together, which won me 900,000 coins! This impressive win emboldened me to tackle the slots with a newfound passion.
After a few uneventful spins, I ended up reaching level 3! This won me 125,000 credits, but it didn't affect my max bet. Slightly disappointed that I was stuck with using 150,000 credits per spin, I dove back into the game. Before I could reach the 4th level, I was informed that I had completed the first mission! This won me access to a treasure chest that contained 371,000 credits, 2x double XP for 6 minutes, and 35 rubies.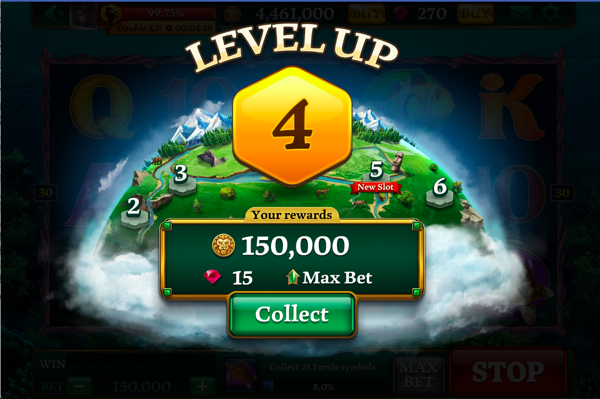 It was an impressive haul, but even this couldn't keep me in the game for long. By the time I hit the 4th level, I was starting to get disenchanted. There were only two more levels to complete before I could move on to another ecosystem, but I decided to quit while I was ahead.
Slots on Tour Casino – New Name for Nat Geo Slots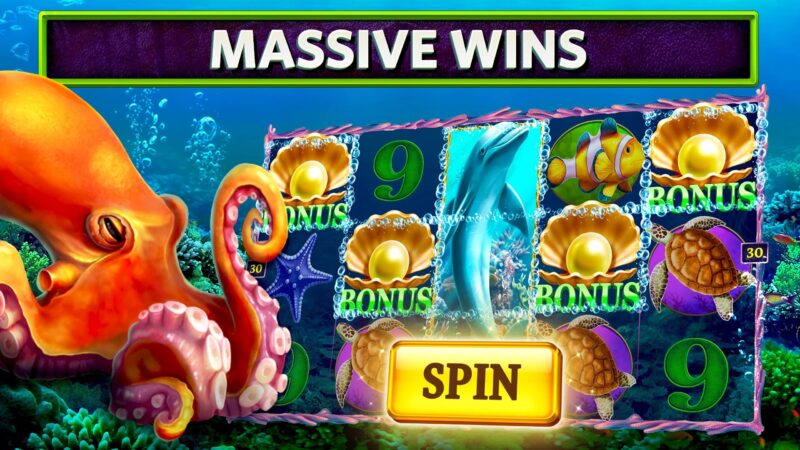 Slots on Tour Casino will take you on best destinations around the world to explore new cultures and environments. With Slots on Tour, the whole world is on your device – just open and spin, win, and have fun anytime, anywhere.
Unlike other slot machine games, Slots on Tour have a unique educational background which provides an unparalleled experience for every player. You will  have slots for every theme, exciting BONUS GAMES for even the most spoiled player, and their fantastic music will keep you entertained while the reel is spinning!

Discover fun facts about the environment, animals, geography, history, and architecture in our buffalo slots! Watch the progress of your friends on the live map. Arrange challenges and send gifts to those who were left behind! Enjoy the excitement of a big win when you hit a Jackpot, and share it with friends!
The slot games to play are:
The Great Reef – Explore this fascinating underwater world.
Red Land – Dingo dogs, crocodiles, kangaroos, and other Australian animals await you in our slot games.
Mystery of Egypt – Earn the Empresses favor, and perhaps you'll hit the Jackpot.
Wolf Valley – Did you knew that the global wolf population is estimated at 300,000
Power of Olympus – The Greek God of sky and thunder might reward you if considers you worthy!
Panda Bonanza – Did you know that panda is a highly specialized animal with unique adaptations and has lived in bamboo forests for millions of years?
Californian Gold – Grab your pick and take part in the famous gold rush.
Wild Buffalo – Be careful not to get trampled on in our buffalo slots.
Cute Puppies – Enjoy the cutest slot machine of all time.
Mayan Treasure – Did you know that The Maya developed a complex system of hieroglyphic writing that was the most advanced in the pre-Columbian Americas?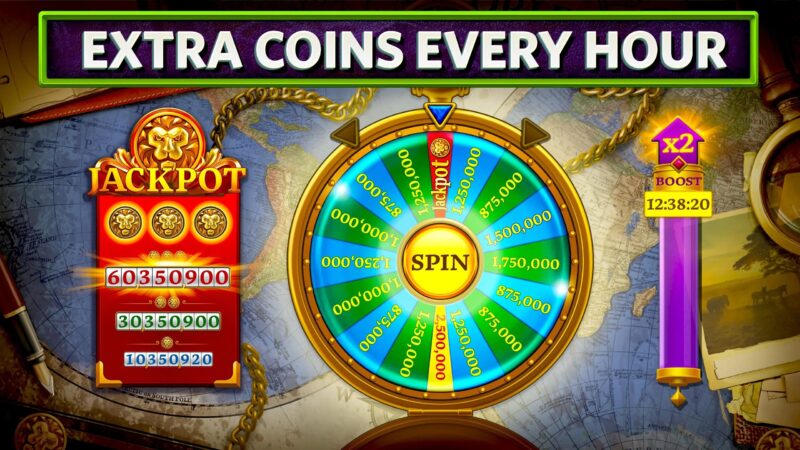 The Max bet is next to the Spin button as they perform a similar spinning function. The button triggers spins with the highest possible bet according to the number of coins you have, andbet steps in the particular slot. So the maximum bet you are able to make doesn't always correspond with the maximum bet of the slot.
To check the maximum bet for a specific slot, find the total bet window which is located to the left of the win box. Tap the right pointer until the bet amount can no longer be increased. This is the maximum bet for this slot.
The status system in the game
The higher your Status is, the more benefits you receive in the game. Moreover, you get the Status when you have enough status points. They are given for making purchases and each level that is completed. Also, there are few steps on the way to each next Status. Pass them all to get the generous gifts .
There are following benefits:
Coins Packages' means that you get a certain % of extra coins when you purchase any package
Bonus Prizes' means more coins in Daily Bonus and Hourly Bonus winnings
Send Coins Gift' means that you get bigger gifts from your friends
Bonus Chest Prizes' means that the coins won in treasure chests will be multiplied.
To check your status progress just tap on your profile picture in the top left corner of the screen.
The game app features: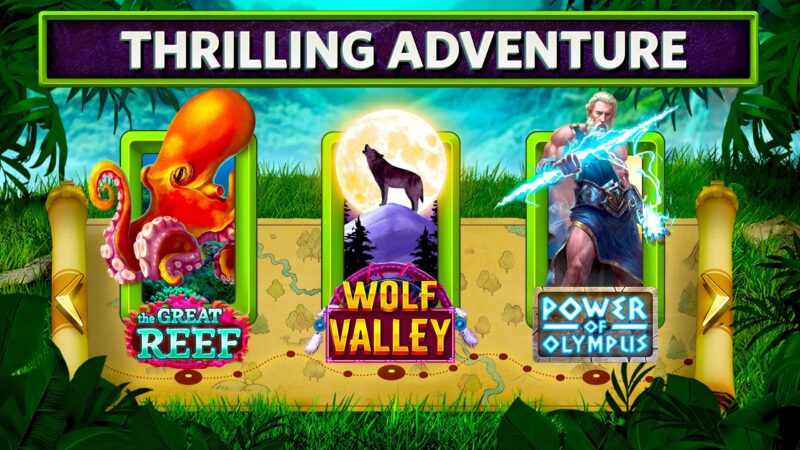 • Huge Welcome Bonus for a head start
• Stunning HD Graphics
• Themed Music in every slot to help you feel the atmosphere of each place you visit
• Travel diary to help you find challenging quests and missions
• Unique Bonus and Re-spin mechanics in each slot
• Hourly Wheel of Fortune mini-game with a Huge Jackpot
• Open Treasure chests and find coins and gems!
• The level system helps you to progress and open new slot machines with every spin
• Educational facts on the loading screen
• Send gifts to your friends and earn a permanent bonus for playing together.
Gems, Booster and Hourly Bonus in the game
The bowels of the Earth are full of rare gems. They will be useful on your journey. They are used for buying more free spins in different slots, for example, Mystery of Egypt. They also help you open the chest, and unlock the Hourly Bonus game 'Spin', ahead of time. Earn more gems from the Treasury, and the Daily Bonus. As an alternative, you can purchase a package of gems in the coins/gems buy menu.
Any treasure chest can contain 2x or 3x booster which gives you a chance to increase your level percentage two or three times faster. Keep in mind that it's given for a limited period and it starts right after you won the booster, so don't waste the time and enjoy the game.
In the game app do not miss the chance to collect your Hourly Bonus: just tap the Watch button from the Map screen to start it, spin the wheel and win coins or a special prize – the Jackpot. There are two additional winning cursors. You can unlock each of them by having 5 friends or making a purchase.
Fill the booster on the right side of the wheel to increase your winnings. Spin the wheel to multiply the amount of coins on the wheel. Also if you are tired of waiting the whole hour to play – you can simply unlock the wheel with gems.
How to contact the casino in case of any issue?
Though Nat Geo Wild or Slots Tour apps are free apps and they offer free coins to play. You win also virtual coins and no real money is involved. Yet if you have any issues with the game app, playing games or with your in app purchases you can contact the casino for help and support. Simply open the game and in the upper right corner, you will see a settings icon. Next click on it, select "Contact us"/"Support" and write to their Support. Then you will be able to verify the information regarding your game process and help you.
Find more wonderful casino slots to play
Overall Review
Nat Geo Wild Slots went above and beyond our expectations. The graphics are great and the reels are bursting at the seams with wildlife. They have crafted the game into a cross country adventure, with each series of levels exploring a different habitat. The levels are filled with unexpected wins and bonus games, which is enough to entertain even the most jaded punter. Don't take our word for it, try out this game to experience the beauty of slots and Mother Nature!