In just a few months Infinity Slots has made a huge splash on Facebook. They have accrued over 100,000 followers who are all raving about this new release. Their wide popularity has been attributed to their wide selection of unique slot games.
With a mantra that claims to be a place where everyone is a winner, it's hard to lose. We decided to see if this mania was warranted or if this was just another Facebook fad. After diving headfirst into the game, we created the most in-depth review of Infinity Slots online. Enjoy the fruits of our labour!
Infinity Slots Gameplay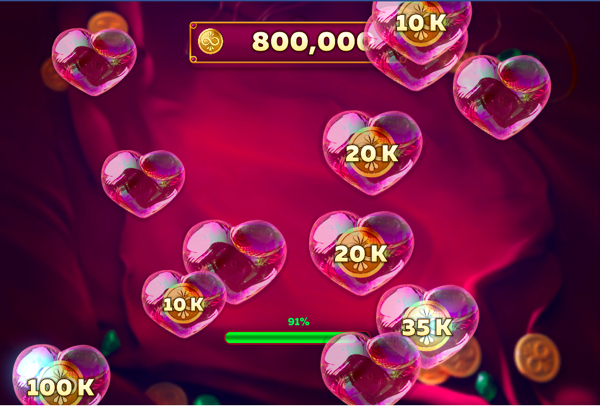 As the game started loading, I was ushered into a lively casino. Everyone seemed to be enjoying themselves, so I instantly felt at home. Before I could get too comfortable, I was thrown into an interesting bonus game. A series of heart-shaped bubbles floated across the screen. Some of them contained large amounts of coins, & I was instructed to pop them to win additional coins. Surprised by this unique bonus game, I accrued 900,000 coins before the game even loaded!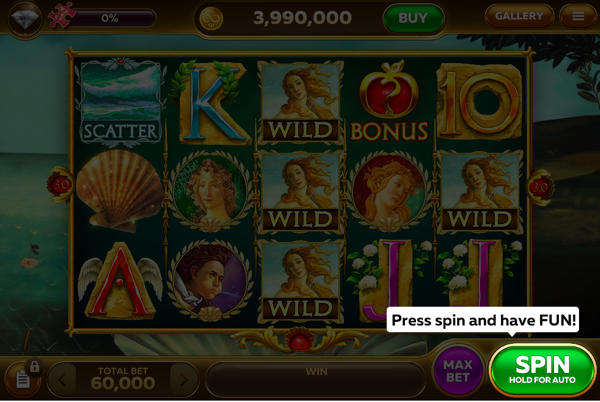 It was refreshing to see such a fun loading sequence, but the slot games were where the action was at. As soon as the game loaded, I was told to spin & have fun. This didn't seem hard to do, since I already had 3,990,000 coins.
I started spinning furiously, & the reels came to life with interesting icons. This theme seemed to revolve around Greek folklore. Goddesses & seashells flooded the reels.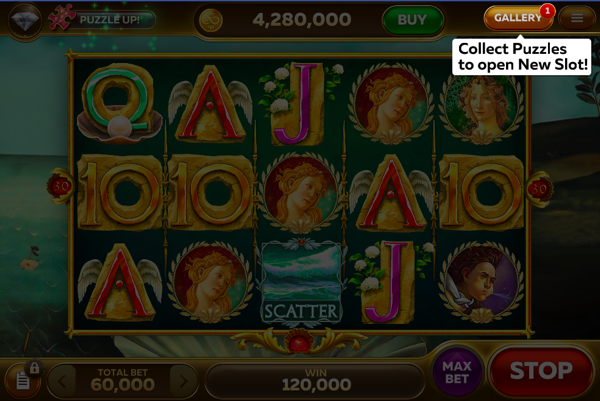 Before I got into the game, I was told to collect puzzles to open a new slot in the lobby. We had skipped the lobby altogether in the introduction, but the transition seemed natural. Even though I wanted to stick with the same game, Infinity Slots forced me to go to the lobby. This was slightly annoying since I wanted to be in charge of my gaming experience.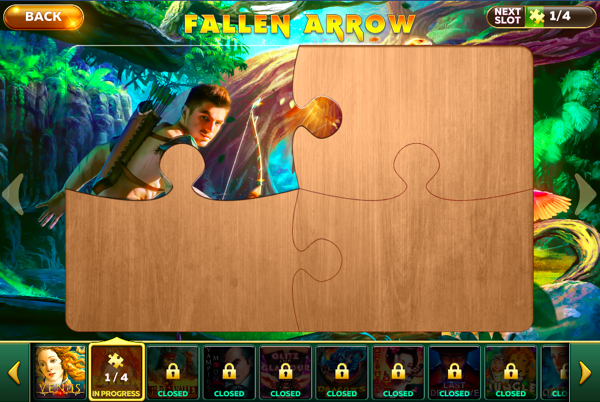 Once I reached the lobby, I was shown the next level. Unfortunately, it was still unavailable. It was covered in puzzle pieces, & only one had been unlocked. Infinity Slots alerted me that I had to uncover 3 more puzzle pieces to get access to the next game. This frustrated me since they dragged me to the lobby for no reason. I hastily returned to Venus Slots, I couldn't believe that I was forced from the game for a puzzle.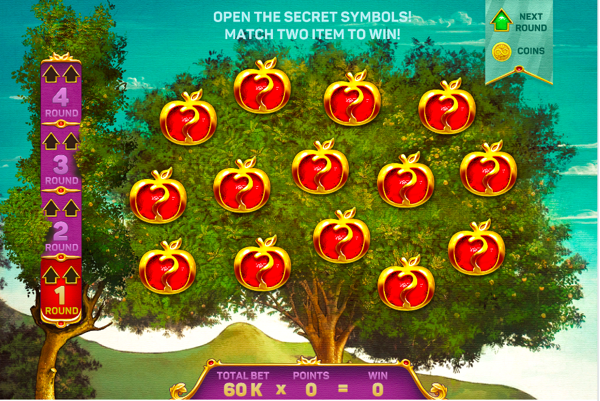 After a few spins, I was hurled into a bonus game. There was a tree filled with bejewelled apples, & I was instructed to match two items to win. Determined to beat this bonus game, I started clicking on apples at an alarming pace. Every time I clicked on an apple, it went up in flames & was replaced by a number. I ended up matching two 6's, so I won 350,000 coins! Emboldened by this surprise victory, I headed back to the game.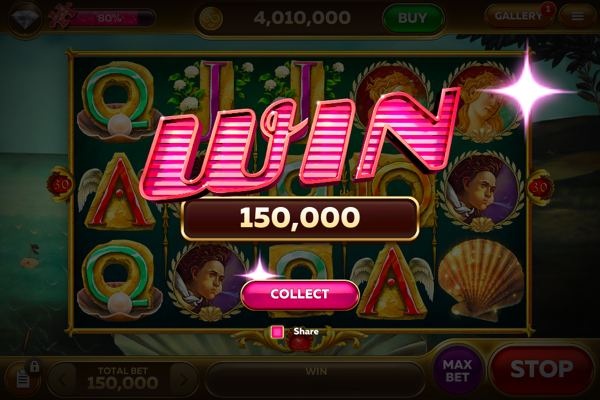 Once I dove deeper into the game, I was repeatedly caught off guard. Infinity Slots had plenty of tricks up its sleeves, & I was awarded in multiple ways. These achievements ranged from Free Spins to new puzzle pieces. After playing for about an hour, I had to peel myself away from the game.
Overall Review
Infinity Slots is a vibrant release amongst a series of mediocre newcomers on Facebook. It's filled with interesting twists that make it stand out from the pack.
They went to great lengths to be different. In doing so, they created something unique. Instead of level-ups, you get puzzle-ups. Even the loading process is full of adventure, making this one of the most enjoyable games we have played in a long time. It's not often that we fall head over heels for a game, but Infinity Slots pulled it off!