Do you wanna learn Poker? Of course no one is born pre-trained. But you will say Poker is just a game! And what is the need for a university to learn poker offline or join poker site to learn poker online.
If we debate on this topic then we can have both pros and cons. Some things are practically learned at home, in communities, among friends or in streets. But to me learning a skill which can train me towards so called a "professional group" or "high roller" needs to be studied at a College or a University. And also to make a career in a particular field one needs a Diploma/Degree/Certification for that subject. It brings broader perspective of the subject.
As you know poker is a game of mental thinking. Most of the universities in US have developed Poker strategies and Poker Rules which are quite beneficial to the Poker players.
As an example University of California Berkeley department of statistics has a paper published in Genetic Algorithms and Poker Rule Induction. Here Genetic Algorithms is applied to a specific dataset of poker hands. Its performance in detecting the rules of poker games is then evaluated in different measures and conditions.
Where to learn Poker?
When I read this my interest towards knowing how a Poker can be a subject of learning and which universities are the best perfect for the Poker training in US drew to the below findings.
1. University of California Berkeley, USA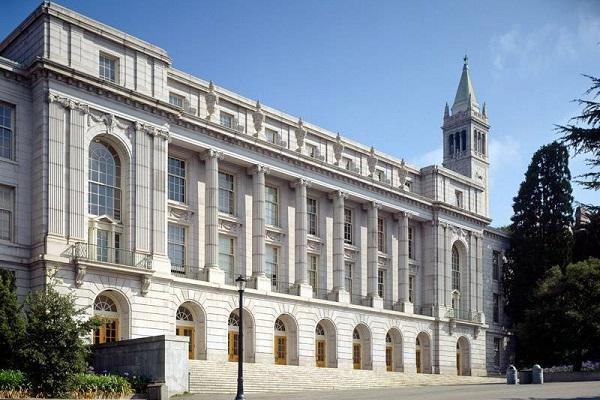 University of California Berkeley is the place where one can watch and hear the students talking of poker, leaning over their computers trading bets and visiting their choice of poker rooms in the casinos. This shows that there is a bloom of poker games and poker culture in the campus of the University.
The university offers a course in Poker and Black jack and have home games among sports teams and social clubs for the students to have a practical hand in poker games. Games are organized through word of mouth and social media and are usually in the neighbourhood of $1/$2 to $2/$5 for cash and $20-$200 for tournaments.
With local card rooms like Bay 101 and Lucky Chances the university campus boosts of poker professionals like Joe Sebok,Prahlad Friedman, Bill Edler, Bill Chen, Ali Nejad and Lauren Kling adding feather in the hat. This shows that this university guides the poker players to be world class professionals at the casinos and in the world wide poker tournaments.
As the Poker is considered as the favourite subject at the university ; the wise thing done to care for the students habits at poker is creating an online poker addiction forum. This forum mentions to the student minds that poker player can be an addiction too.
For more information visit: http://www.berkeley.edu/
2. Harvard University, USA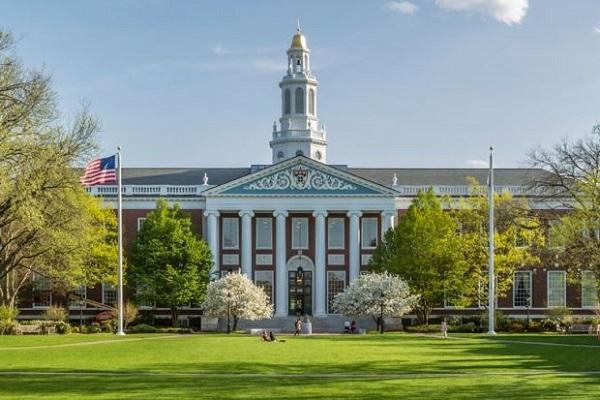 Harvard University is known for the best students and for creating the professional Poker Players. Earlier this university had not much of to give as far as Poker as a subject was concerned. In 1970's undergraduate program had the popular games like five-card draw, five-card stud, and seven-card stud. The currently popular community games like Texas hold 'em and Omaha were missing. With today's growth in computer technology and latest software a boom to the poker education came forward in recent years.
Charles Nesson the professor of law at Harvard formed the Global Poker Strategic Thinking Society to promote the idea of taking poker as a platform to teach strategic thinking.
ment can be applied to all walks of life so people properly manage their money. Going a step further Nesson even has the logic that grade school children should be taught poker games so they develop these skills early in life.
Other Alumni of Harvard who number among the ranks of pro players include Andy Bloch and Richard Brodie. Full Tilt Pro Brandon Adams is also an economics instructor at Harvard.
But all cannot afford to go to Harvard to learn the best of Poker. The players of Harvard at Casino tables can too teach a lot, though one may have to lose money learning at the start or may even benefit with the casino rewards and casino coupons to play more.
Gotta have admission visit: http://www.harvard.edu/
3. Yale University, USA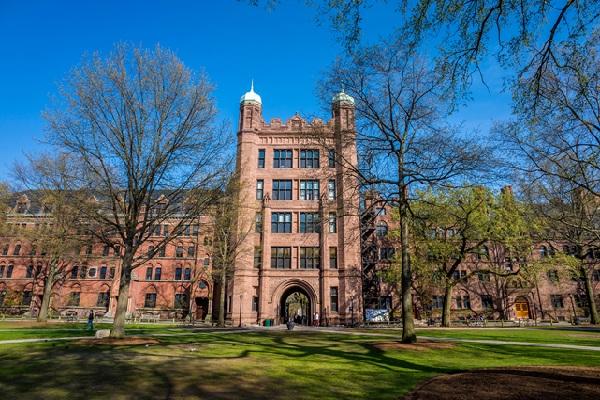 The Campus of Yale University is witness to some of top class poker players pass through its halls like Alex Jacob, Matt Matros, and Vanessa Selbst. Yale students have been prominent in poker, ranging from great tournament and cash-game players to authors.
There are ring games at the campus for the students to train themselves in building up a solid bankroll. Alternatively there are to raked casino action or freeroll competitions to learn and play poker.
For some real fun action games there is Foxwoods casino, a one-hour drive from campus, with its deep selection of games. The poker room houses over 100 poker tables and runs daily NL and limit hold'em games, plus Omaha and seven-card stud. The room also runs regular, daily tournaments including a 9am $60 buy-in, an 11am $100 buy-in, plus weekly tournaments with buy-ins ranging from $100 to $560. The Foxwoods is also home to the popular Foxwoods Poker Classic, which regularly sees many professional poker players in attendance. This resort serve up one of the best poker experiences a student could want.
Not only this the University show casts Red Hot Poker a New Haven-based sketch comedy group that performs 6 original full-length shows per year for entertainment.
Eager to accomplish one of these visit: http://www.yale.edu/
4. Boston University, USA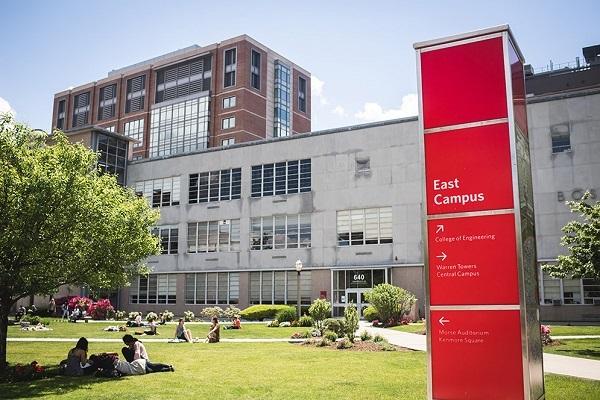 Boston University is considered the great school for Poker. There are both on and off poker actions going on in campus.
For the student who wants to get in a few hands of cards, or for those diehard players who pick up the cards every night, there's always a game going.
At Boston University even the dorms are full of fun with poker play and gossips. The 411 on the "special" games, tournaments, club events, and so on, is posted on BU's Internet network, the facebook, and in the dozens of flyers that decorate every hallway, door, and any other available wall space. One can see the flyers promoting the next fraternity poker tournament. The spirit of friendly competition between students and alumni like Tom Dawn can be seen, the majority of which are hold'em, for all charitable fund-raising events, which keeps them safely in bounds as far as Massachusetts law and BU policy are concerned.
The students at Boston have high aspiration of becoming professional poker players, and their time at Boston University serve them well.
Why not look for yourself visit: http://www.bu.edu/
5. University of Waterloo, Canada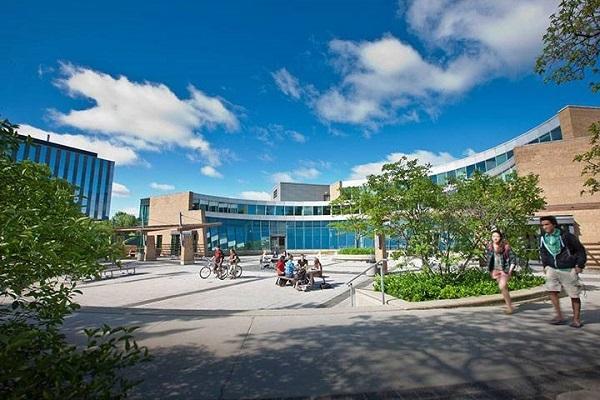 University of Waterloo I didn't wanted to miss out describing. Though it is a Canadian University but it is considered as a Poker Factory! It produces biggest group of world-class players like Mike "Timex" McDonald, Steve Paul-Ambrose, Xuan Liu, Glen Chorny, Scott Montgomery, Matt "Ch0ppy" Kay, Mike "SirWatts" Watson and Nenad Medic all having scores of well over million dollars.
The university even publishes updates on alumni victories on its website and social media.
'Most of the best online players are quite young, early twenties is even getting into the old stage.'- Steve Paul-Ambrose, former professional poker player and University of Waterloo graduate "Waterloo has always been known for math and engineering," this saying is true as there are a large number of undergraduate students majoring in math or math-related subjects, who want to apply their learning in the real world. And players who go their start from Waterloo, the Poker Mecca, end up high stake professionals all over the world.
To know more brain and strategy that is working here visit: https://uwaterloo.ca/
Enjoy this video-The Harvard Poker Strategy!
Learn Poker Hands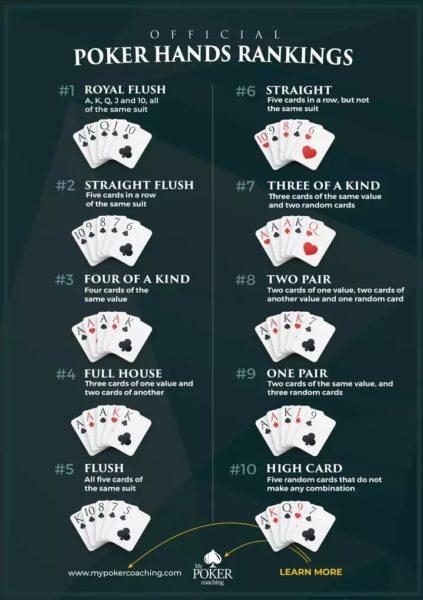 Besides learning the poker game, you get to know the basic hand rankings and rules that govern Texas Hold'em. The 10 hands you learn as a player are:
Royal Flush: Poker's most famous hand, a royal flush, cannot be beaten. It consists of the ace, king, queen, jack and ten of a single suit.
Straight Flush: Five cards in sequence, of the same suit. In the event of a tie, the highest rank at the top of the sequence wins.
Four of a Kind: Four cards of the same rank, and one side card or 'kicker'. In the event of a tie, the player with the highest side card ('kicker') wins.
Full House: Three cards of the same rank, and two cards of a different, matching rank. In the event of a tie, the highest three matching cards wins.
Flush: Five cards of the same suit, not in sequence. In the event of a tie, the player holding the highest ranked card wins.
Straight: Five non-suited cards in sequence. In the event of a tie, the highest ranking card at the top of the sequence wins.
Three of a Kind: Three cards of the same rank, and two unrelated side cards. In the event of a tie, the player with the highest, and if necessary, second-highest side card ('kicker') wins.
Two Pair: Two cards of matching rank, two cards of different matching rank, and one kicker. If both players have an identical Two Pair, the highest kicker wins.
Pair: Two cards of matching rank, and three unrelated side cards. In the event of a tie, the player with the highest, and if necessary, second or third-highest side card wins.
High Card: Any hand that does not qualify under the categories listed. In the event of a tie, the highest card wins, such as 'ace-high'.
Where to learn poker online?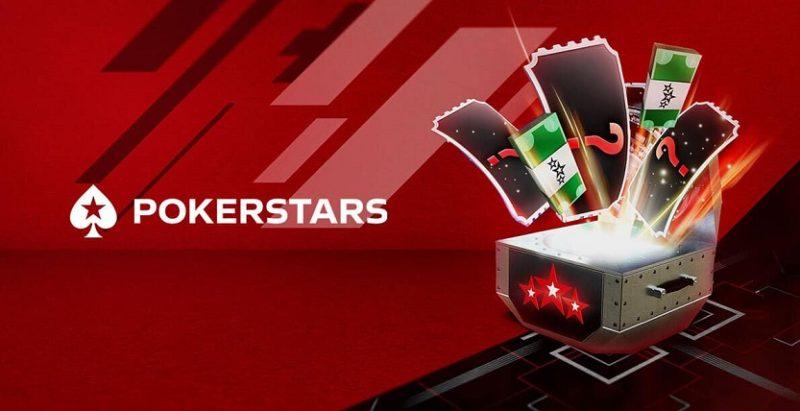 You can learn poker online without even spending dollars from your pocket. There are many poker sites that have their online poker tutorials and poker videos to watch where you can learn poker online.
The best poker sites to learn poker online are:
All the above poker sites teach you poker for free. As well as you can play for free and do the practical hands on experience. These sites have their poker apps which you can download on your mobile and even learn poker on the go.
All the above poker sites teach you poker for free. As well as you can play for free and do the practical hands on experience. These sites have their poker apps which you can download on your mobile and even learn poker on the go.