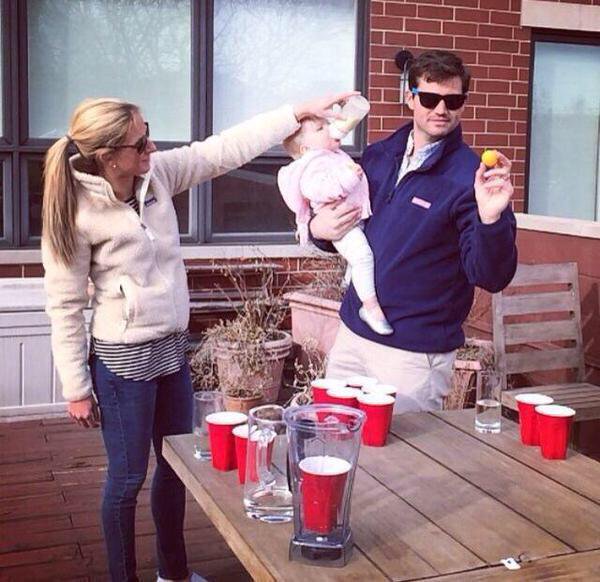 Must haves for first time parents have long checklist. Even though there can be nothing more intimidating than becoming a parent, there are a few tools that will make the transition into your new life a whole lot easier. Like it or not first time parents are about to be abruptly thrown onto the emotional roller coaster ride of raising children. While this can be a wild change the reward of raising your children is something that is unmatched by anything else.
For this reason you want utilize the best advice to keep you & your partner sane while getting your child on the right track. We compiled this brilliant list of must haves for first time parents items from all the best kept secrets & advice we could get from seasoned parents. Our advice was gleaned from people who were in the trenches so get ready to learn how to handle this beautiful journey like pros.
8 Must Haves For First Time Parents
Item #8: Diapers and Wipes
Diapers and Wipes come under number one must haves for a first time parent. Your newborn may go through something like 70 diapers a week. It's impossible to know ahead of time what size diaper your newborn will need, so it's worth buying small packs of a few different sizes. Choose between Swaddlers, Baby-Dry, and Pure. Then, once your baby is born, you can stock up on more of the right size. Wipes are needed to gently clean your newborn's diaper area.
You'll need a safe space to change your little one's diaper. Changing tables usually have drawers or shelves so you can reach things like diapers, wipes, and fresh clothes without taking your hand off your baby. Just make sure these items aren't within your newborn's reach. Some changing tables come with a strap you can use to help secure your baby and prevent falls in case they roll over unexpectedly.
Some other essentials a first time parent need are wash cloth, diaper rash cream and special liners are to trap odors.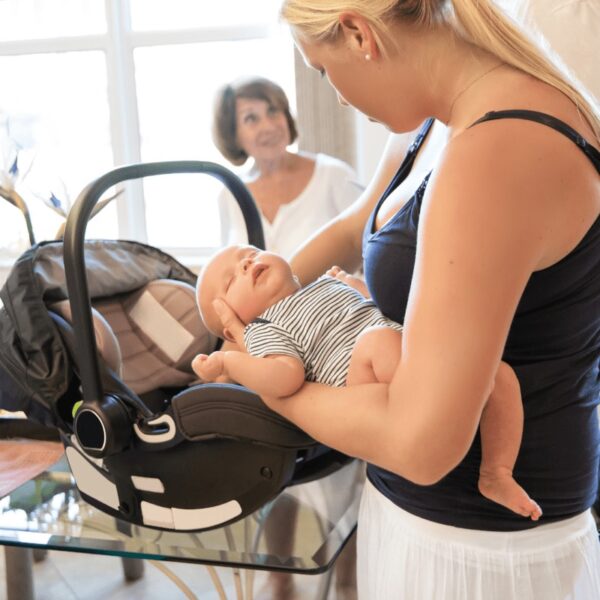 Item #7: Swings and Baby bouncer
Baby swings and baby bouncers also come under must haves for first time parents. Swings sway or vibrate to help soothe your little one. Unlike a bouncer, a swing typically moves without your newborn having to create the movement with their legs; instead, you use the sway or vibration setting. Keep in mind that baby swings have a minimum and maximum weight limit, so make sure you choose one that suits your newborn's size. Swings often have toys that hang overhead and some even make sounds or play music.
 Bouncers are similar to baby swings, but your baby's leg movements cause it to bounce. A bouncer could very well be an essential item for you, as it makes it easy for you get things done nearby while knowing your baby is safe and entertained. Bouncers have minimum and maximum weight limits, so take a look at the manufacturer's guidelines before buying one.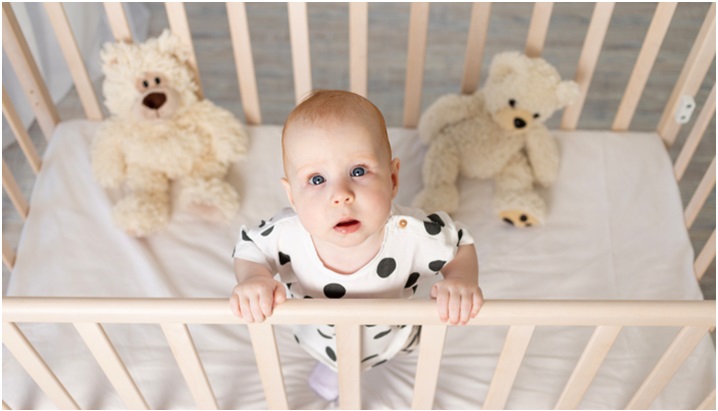 Item #6: Cribs and Bedding
When it comes to newborn baby necessities, the crib is most must haves for first time parent. Your baby will need a safe crib to sleep in, as they'll be snoozing at least 16 hours a day, or more, in the early days and weeks! A crib can be expensive, but you can get many years of use out of it if you choose a style that converts into a toddler bed and then a daybed. Some models can even convert into a full-sized bed later on! With cribs, it's safest to buy new that way, you'll know that your baby's crib meets all the latest safety standards.
Now that you have a crib you obviously need a crib mattress that fits the crib. For bedding you won't need much bedding, simply a waterproof mattress cover and several fitted sheets that fit your crib mattress perfectly.
Remember that keeping your baby's crib free of any other type of bedding, including blankets, top sheets, pillows, and bumper pads, as well as toys helps reduce the risk of suffocation and sudden infant death syndrome (SIDS).
If you don't want to use crib then the option is Bassinet which is  small and portable. Bassinet will take less space in room but of course you can use bassinet only for few weeks.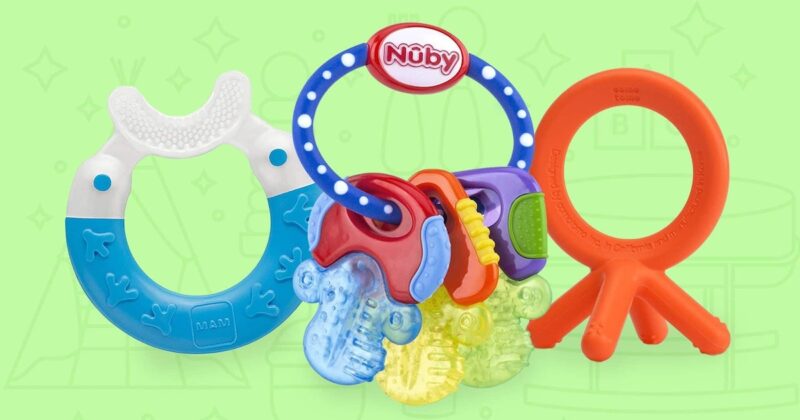 Item #5: Teething Toys
Your newborn child is about to go through some wild & amazing changes both physically & mentally. As this happens you will be alerted in dramatic ways to each & every new development. As a parent you will eventually learn that teething toys, again a must haves for first time parebts that will save you hours of agony of listening to your baby cry. Teething toys do excellent jobs of giving your little munchkin something to chew on while simultaneously distracting them. Do everyone a favor & let the teething toy save the day.
Although a toy basket is probably not an essential per se, but as you are bringing toys for your newborn baby you might need a place to put them. If you have shelves, you can also store toys there. Among toys there are latest colorful mobiles that's safely hung up high, out of reach of your baby will help entertain your little one. A mobile with a variety of shapes and bright colors especially red, as it's the first color babies see is a good option.
Before long, soft toys that make sounds, stacking toys, push-pull toys, and busy boxes with lots of exciting features can be good choices to help entertain and support your older baby's development. With all baby toys, it's important to ensure there are no small parts that could be a choking hazard.
Item #4: Travel Stroller
While everyone tells you to get a stroller, few will take the time to stress the importance of a travel stroller. Not only will it save you time, it will revolutionize the way that you transport your baby. Travel baby strollers, must haves for first time parents allow you to effortlessly slide your baby's car seat out of your vehicle & strap it onto the stroller frame. The transition is so smooth that you can move your child without even waking them up. Treat yourself & add this innovative invention to your collection.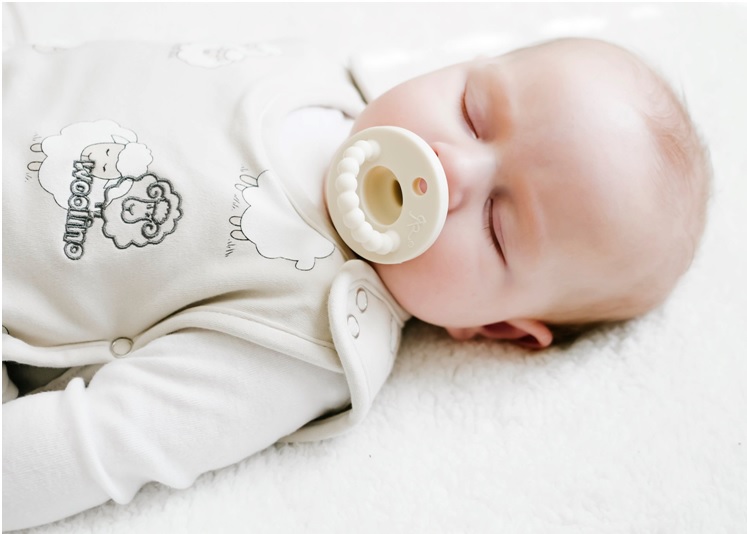 Item #3: Breast Pump and Pacifiers
When you are lactating, sometimes nature can try to throw a wild card into your busy schedule. When this happens a breast pump is an invaluable tool and must haves for first time parents that will help you get rid of excess breast milk. This allows you to time out your schedule & save milk for emergency situations when you aren't there. When shopping for a breast pump the most important thing to look for is durability & portability.
First time parents need this must have as new born may want to suck on a pacifier to soothe themselves, so this may be an essential item for you. Note that that pacifiers have a way of disappearing, so you may like to have a few on hand. Pacifiers come in several sizes and you can double check the manufacturer's guidelines to make sure you get one that's appropriate for the newborn stage.
Item #2: Travel Chairs
While high chairs are great for eating in your home, they are a complete nightmare to use in public. Since it's unfeasible to drag around a high chair your best option is a travel chair. This will allow you to easily take your baby out to restaurants & give you the security you need to let you focus on enjoying your meal. This must haves for first time parents will embrace mobility & scrape the outdated high chair model today.
Item #1: Baby Carriers
Free yourself from the constraints of strollers by getting a comfortable baby carrier, a must haves for first time parents. They allow you to safely traverse through even the most hectic environment while keeping your baby safe & sound. It's also a good form of exercise & allows you to give your child a first-hand look at the real world. When picking one make sure that you try it on & make sure it's comfortable for your body type. The ability to quickly maneuver through crowds will soon become invaluable.
More Must Haves For First Time Parents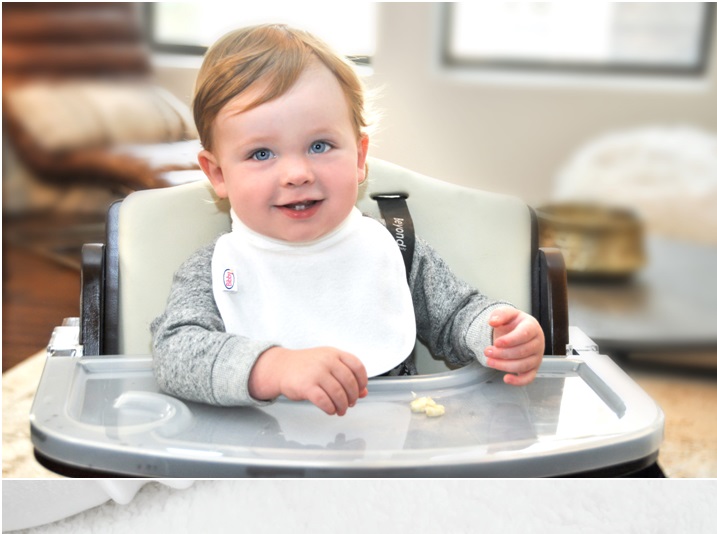 Some other must haves for first time parents are as follows:
Burp cloths: These are designed to protect your clothing when you burp your little one, in case they spit up a little. You could also use a receiving blanket for this, but a burp cloth is smaller, making it easier to manage.
Nursing cover: A nursing cover helps shelter you and your little one while breastfeeding. It typically comes with a strap you can tie around your neck to keep it in place. You can also use a receiving blanket as a nursing cover, but as it doesn't have a strap, it may slip off more easily.
Receiving blankets: A receiving blanket is a thin blanket that's often sold in packs of two or more. These blankets can work as nursing covers and burping cloths, and you can also use them to swaddle your baby.
Nursing pillow: For some extra comfort for both you and your little one, consider getting one of these U-shaped cushy pillows. These firm pillows give your newborn somewhere to rest other than your arms, which can also take some of the weight off your body, too.
Bibs: Bibs are certainly an essential item, as they can help protect your baby's clothes from milk, formula, and drool.
Bottles and nipples: Whether you plan to breastfeed or formula feed, baby bottles are must-haves for your newborn checklist. You can choose from glass and plastic options; some of the plastic varieties come with a bottle liner insert to reduce the amount of air your newborn swallows. When choosing a bottle, consider the nipple shape and size. You may need to try a few different nipples before finding one your newborn likes.
Formula: Your baby's healthcare provider can help you choose from the many types and brands of formula.
Bottle warmer: It can be tricky to safely heat your baby's stored breast milk or formula. A bottle warmer can be a true time-saver, and therefore, a baby essential, as it helps ensure the milk is evenly warmed.
Milk storage bags: These little bags help you compactly store breast milk. They're usually single-use products and may allow you to store milk without having to use bottles for storage purposes. As a bonus, you can usually pump directly into the bag.
Bottle brush: These brushes come in various shapes and sizes and will help you thoroughly clean the inside of the bottle.
Bottle sterilizer: Bottle sterilizer is to make your baby bottle hygienic. You may like the convenience of a sterilizer to keep things like bottles and nipples hygienic, though washing them thoroughly by hand or in the dishwasher works just as well. Some sterilizers come combined with a bottle warmer.
Bottle drying rack: Now that you have cleaned your baby feeder you need a bottle drying rack. This is not an essential item, but you might find it helpful as a designated space to dry your baby's bottles, especially if you don't tend to have much room left on your dish-drying rack.