Ottawa Cocktail and wine bars are the best place to venture out into the cold for social interaction or quench your thirst in summers. Ottawa is the capital city of Canada. It is located in the southern portion of the province of Ontario, at the confluence of the Ottawa River and the Rideau River. Ottawa borders Gatineau, Quebec, and the National Capital Region (NCR).
The greater National Capital region is home to nearly 1,000,000 people, Ottawa is the second largest wine market in  Ontario. Situated across the river from Quebec, it is officially a bilingual city and heavily influenced by French Canadian culture and "joie de vivre!"  The numerous Embassies from around the world also  influence local palates with their unique culinary dishes and spices making it on to local restaurant menus. Ottawans have become very wine and food savvy and the hospitality industry here is booming! An increase in conference space and hotel rooms has created a recipe for great restaurants; wine bars; chefs and Sommeliers.
Best wine bars and tasting rooms in Ottawa
Ottawa Cocktail and Wine Bars
According to Ottawa tourism whether you're on a date, meeting friends or flying solo, you can easily find the Ottawa Cocktail and wine bars, a perfect place to have drinks in Canada's capital. From chic restaurants to trendy lounges and cozy pubs, check out our suggestions for great cocktail spots in Ottawa, grouped by neighbourhood and ordered roughly by distance from Parliament Hill.
Sparks Street
ByWard Market
Downtown Rideau
Zoe's Lounge at the Fairmont Château Laurier (chandelier-bedecked spot for martinis)
Savanna Lounge (premium spirits and home to cocktail competitions)
Elgin Street
The Standard (rustic-chic nightspot with elevated spirits)
Charlotte (Buzzy lounge with midcentury decor serving craft cocktails)
Somerset Street
Prohibition Public House (gastropub serving modern cocktails in a vintage space)
Buyers + Cellars Tasting Room (destination for curated wine tasting)
Union Local 613 (old-timey hangout with Southern-inspired & libations)
Just further down on Bank Steet:
Fauna (seasonally driven and locally inspired drinks)
In between
Enjoy great drinks at these other cocktail spots throughout the area:
If you prefer the amber nectar over killer cocktails, check out Ottawa's Hopping Craft Beer Scene for all you need to know about local brews.
During the warmer months, discover the many great patios within the urban core, in the suburbs and in rural areas for countless streetside terraces, rooftop spots and quiet hidden gems.
Love food? Planning to head to Ottawa? Canada's capital city is known for its exciting dining renaissance but it is equally popular for its craft brews, wines, and cocktails. An array of talented chefs and restaurateurs are there to entertain you with their exotic and traditional wines and cocktails.
Best Ottawa Cocktail and Wine Bars
1.

   
The Moonroom – 442 Preston St
.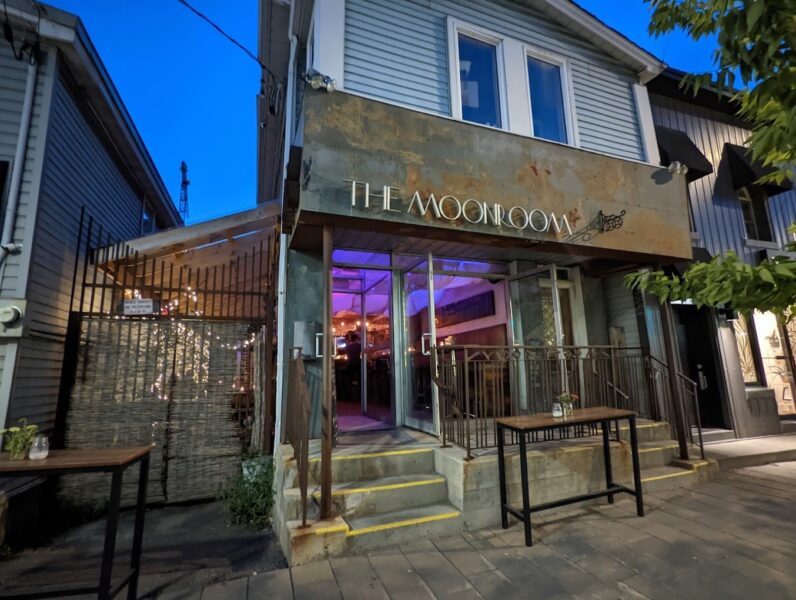 It is one of the most amazing and gorgeous Ottawa Cocktail and wine bars, right in the heart of Ottawa's Little Italy. This bar sits in an old house that has been restored, this bar offers a cozy, yet high-end ambiance, making this place a perfect hub for a date night. The cocktails they serve are amazingly crafted–served in smooth, modern glasses that are amazing and perfect for the most Insta-worthy shots for everyone who blog. Apart from this, you can also have a menu of delicious snacks. You must not miss out trying their mouth-watering truffle parmesan popcorn to match with your drink.
2.

  
The Albion Rooms – 33 Nicholas St.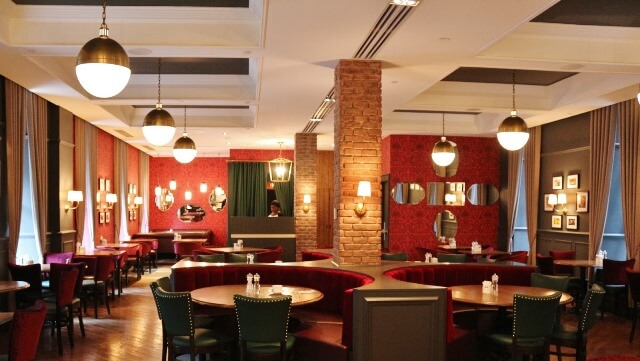 The Albion Rooms is a popular and Ottawa Cocktail and wine bars located in the Novotel Ottawa that specializes in farm-to-table bites and craft cocktails. The cocktail menu is huge, featuring various local craft beers, famous beers, spirits, including a range of delicious wines and beautifully concocted cocktails. If alcohol isn't your thing, you can also satiate your palate with a great selection of kombucha and old-fashioned soda. It is the best spot to spend the evening with friends and amazing company.
3. 
Amuse Kitchen & Wine – 500 Eagleson Road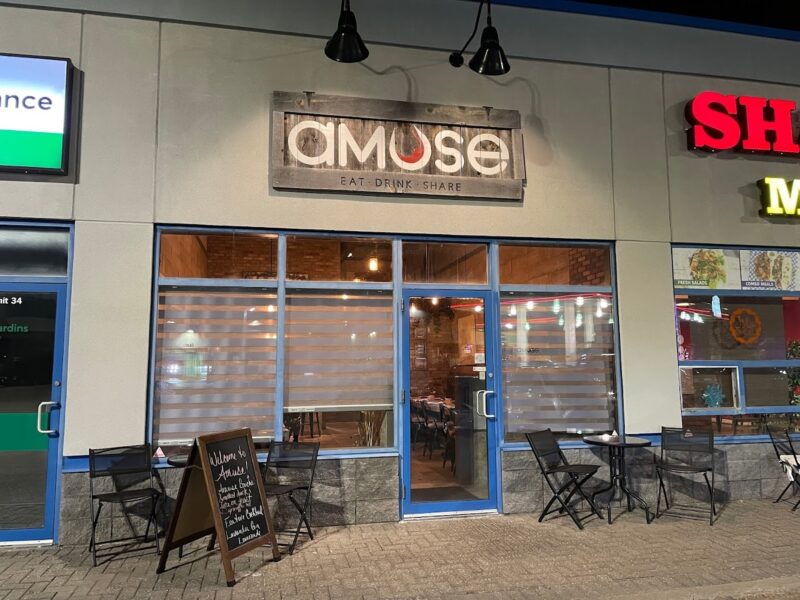 If you are in search of a great place to have a drink somewhere outside the downtown core of the city, Amuse is the right spot for you. This Ottawa Cocktail and wine bars is situated in Kanata South where you can find reasonably priced drinks and high quality, fresh tapas. Their specialties in cocktails include the vodka-based Electric Lemonade and Spanish sparkling wine concoction Rock the Cava. In addition to the cocktails, they also offer a great array of wines that are quite impressive with an amazing variety of whites, reds, rosés, and sparkling. You can also have a great salty treat with your drink by ordering their warm olives!
4.

.
Trio Bistro and Lounge – 307 Richmond Rd.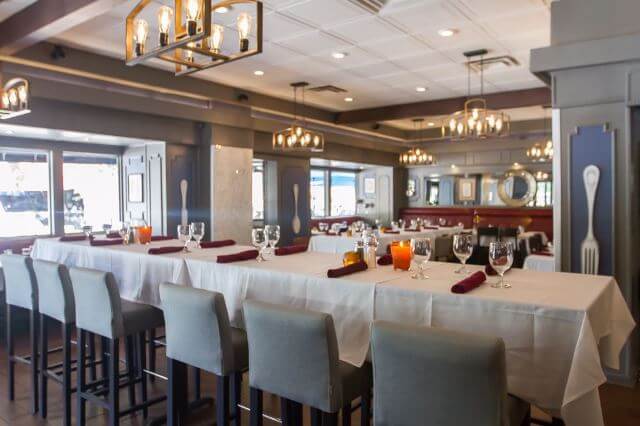 The Trio Ottawa Cocktail and Wine Bars is a perfect blend of art, food, and drinks for you to have a great and chill evening experience. Trio Bistro and Lounge is a small and cozy lounge situated in the heart of Westboro which is a perfect spot for an excellent date night as it is a quiet place and facilitates a lot of gorgeous candlelight to create a romantic atmosphere. This bar offers a menu of both classic and innovative craft cocktails, beer and wine, along with a mouthwatering "New Canadian" tapas menu.
5.

    
Copper Spirits and Sights – 325 Dalhousie St.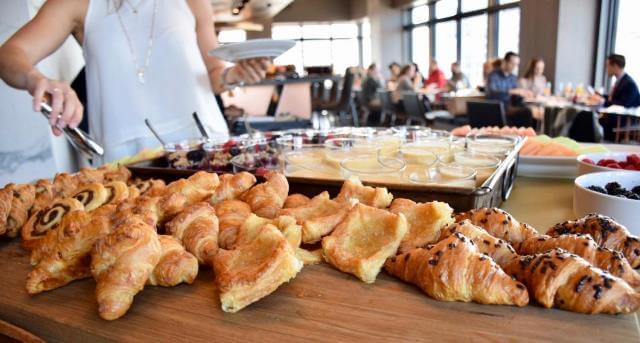 Copper Spirits and Sights Ottawa Cocktail and wine bars is located on the rooftop of the luxurious Andaz hotel in the ByWard Market, this bar is one of the finest city luxuries. It offers a great range of high-end cocktails, with a price range from $14 to $16, which could be the ultimate "treat yourself" center. In addition, you can also have an amazing cocktail brunch every Sunday enjoying the sights during the daytime.
6.

 . 
Union Local 613 – 315 Somerset St W.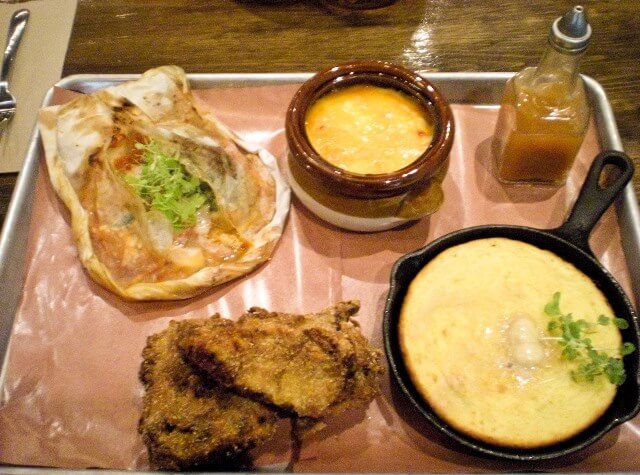 This is a vibrant and lustrous Ottawa Cocktail and Wine Bars spot based on homemade ingredients and community. When it comes to homemade, it features fruit juices and syrups that they use in their delicious mixed drinks. If you're more into pure and authentic cocktail based on fruit juices, Union Local 613 is the best that offers a taster option. This spot is relaxed and its communal atmosphere makes this spot the best for a casual meet up or catches up with a group of friend or family member.
7.  Vineyards Wine Bar Bistro – 54 York St.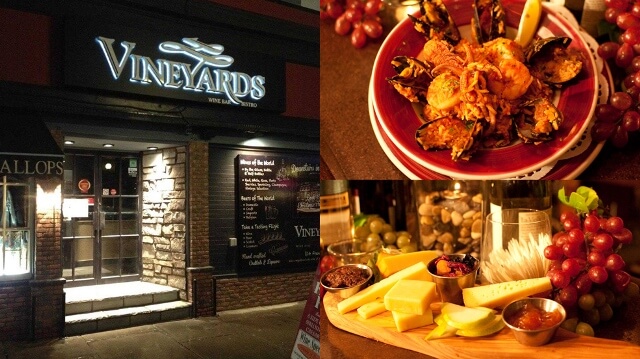 Vineyards Wine Bar is situated in the cellar of 54 York Street! Vineyards display and serve a range of high-end wines which also offers you to taste before purchasing a whole bottle! Vineyards run a "wine flights" program where you can taste three different wines. This wine yard also serves the most mouth-watering oysters and occasionally host live jazz performances!
8.

    
10Fourteen – 1014 Wellington St W.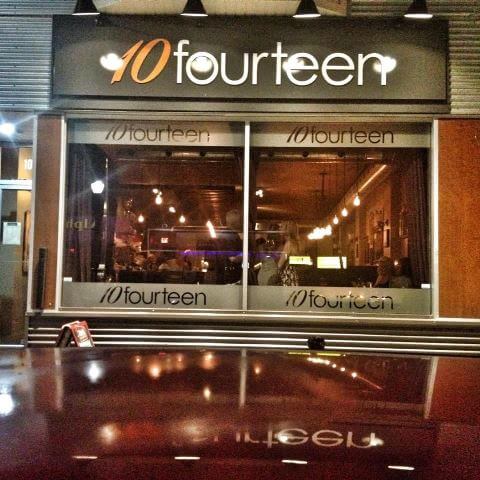 This bar offers an exclusive experience as the wine list is ever-changing irrespective of the days you drop by.  You will always find something new to taste and admire. Yet another aspect that makes this bar stand out is its aesthetic, instead of a fancy, classical feel, this bar often plays 80s music and also has a pinball machine for your entertainment! It's a great center to socialize and experience a casual hangout.
For more such interesting blogs visit here
Famous drinks and wines in Ottawa
Ontario produces a complete range of premium wines including red, white and rosé table wines, sparkling wine and Icewine. Ontario VQA wine is certified 100% Ontario grown and crafted. Regardless of which variety you choose, it's easy to find something you love. Fresh and crisp or rich and oaky whites.
White Wine
Ontario's cool climate and limestone rich soils produce a wide white variety of fresh, delicious white wines with crisp acidity that makes them incredibly food-friendly. Chardonnay and Riesling are Ontario's two signature varieties along with other specialties such as Pinot Gris and limited editions of Chenin Blanc and Viognier. Ontario produces a range of styles depending on the variety and winemaking techniques used.
Other important varietals are Sauvignon Blanc, Vidal Blanc, Pinot Gris, Gewürztraminer.
The white wines that are popular include:
1.VQA Chardonnay
The most widely produced variety in Ontario, is crafted in multiple styles. Ontario VQA Chardonnay naturally expresses substantial weight and richness with cool climate "tree fruit" aromas of apple, pear and peach. When the wine is fermented and aged in oak barrels expect added layers of wood spice, smokiness, and a touch of vanilla or butterscotch. Ontario's natural acidity produces well-structured, firmer, more age worthy Chardonnay than in many New World regions – some can age well for over 10 years.
2. VQA Riesling
One of the first vinifera varieties planted in Ontario, VQA Riesling takes on classical Germanic character. It exhibits refreshing citrus, peach or floral aromas with a light "petrol" element and racy acidity. It is made in a range of dry, off-dry and sweet styles, including VQA Icewine. Ontario VQA Rieslings often age very well, but are equally as enjoyable in their youth.
3. VQA Sauvignon Blanc
A green-skinned grape and one of the most commonly grown in the world, this variety takes on unique qualities in Ontario due to the terroir and cool climate growing conditions. VQA Sauvignon Blanc is typically dry, with a strong backbone of acidity thanks to Ontario's limestone soils. It often has unique herbaceous and fruit flavours of ripe grapefruit, peach, bell pepper and grass. While it is often produced in a fresh, fruit forward style, some are barrel-fermented or oak aged – these wine styles are often labelled as Sauvignon Blanc Fumé or Fumé Blanc.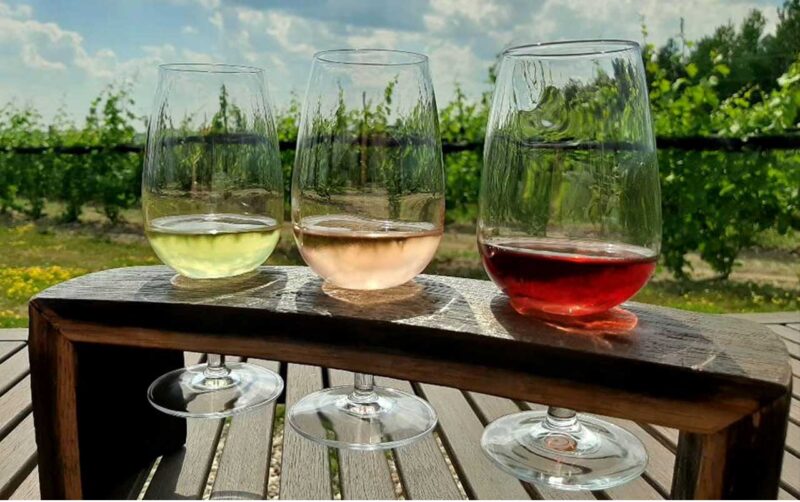 Red Wine
The red varieties of wine are made from dark-coloured grape varieties such as Cabernet Franc, Pinot Noir, Merlot or Cabernet Sauvignon, among others. Red wines tend to be fuller in body, are often oak aged and have delicious berry or fruit flavours. Ontario's cool climate styles are the perfect complement with food but be sure to match the weight of the wine with the richness of the food for the ultimate pairing.
Other important varietals in red wine include Merlot, Cabernet Sauvignon, Baco Noir.
The red wines popular are:
1.VQA Pinot Noir
The great red grape of Burgundy has a natural home in Ontario. Made in a classic cool climate style, VQA Pinot Noir renders wines with cherry fruit, earthy/forest floor character and oak spice flavours. They are paler in colour, light to medium-bodied and become silky smooth with a bit of age.
2. VQA Cabernet Franc
The aristocratic parent of Cabernet Sauvignon is the soul of Ontario's reds. This winter-hardy grape is one of the Bordeaux varieties, often blended with Merlot and Cabernet Sauvignon both in its homeland and here in Ontario. Alone it shows red currant, raspberry, herbal and tobacco characters, with oak aging adding toasty, chocolaty complexity. It is made in easy-drinking unoaked styles, more structured cellar-worthy versions and, as Ontario has discovered, it can also make great VQA Icewine.
3. VQA Gamay Noir
Described by some as the "next big thing", VQA Gamay Noir is gaining popularity with wine lovers. This light to medium-bodied red is also used in many rosé wines, but in either case Ontario VQA Gamay is fruity, floral and earthy. The bright acidity keeps them easy drinking and flavourful.
There are various other varieties of drinks and cocktails to enjoy in Ottawa.