After Facebook announced their Games of the Year, it became obvious that we needed to look into Vegas Downtown Slots. In 2015 this game made a huge splash on social media, generating over 100,000 monthly users. Another detail that is interesting is the fact that it was created by Playtika.
Created by Playtika
For those of you who don't know, Playtika is the same company that developed Slotomania. Slotomania is a popular slot around the world as one of the best slot games of all time. Allegedly this notorious company had outdone themselves with this instant classic. With such a wildly successful track record & legions of cult followers, this game became impossible to ignore.
We decided to see for ourselves if this game really lived up to the hype. Too many times games gain momentum from names alone, but Playtika has yet to disappoint. So enjoy this 2021 in-depth review, it covers one of the most infamous newcomers on Facebook!
Vegas Downtown Slots Game Play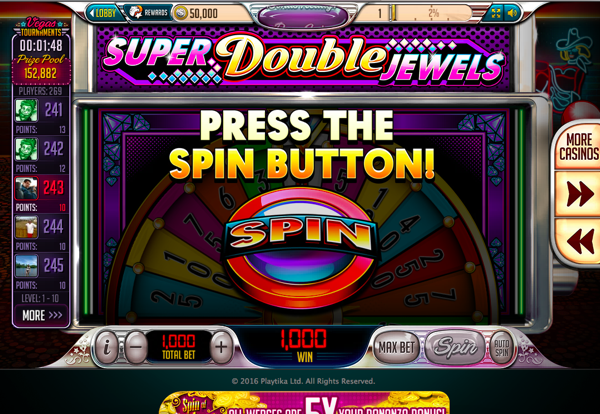 I would be lying if I said I wasn't excited about trying out this game. As the game loaded, I could barely contain my emotions. I get a generous welcome bonus of 50,000 coins. According to Playtika, I was officially in Las Vegas! After getting my coins, I quickly shuffle into a game. Slightly perplexed by the lack of options, I made my first spin. On the first try, I unlocked a bonus round! I gladly obliged the instructions to spin the bonus wheel.
Bonus Spins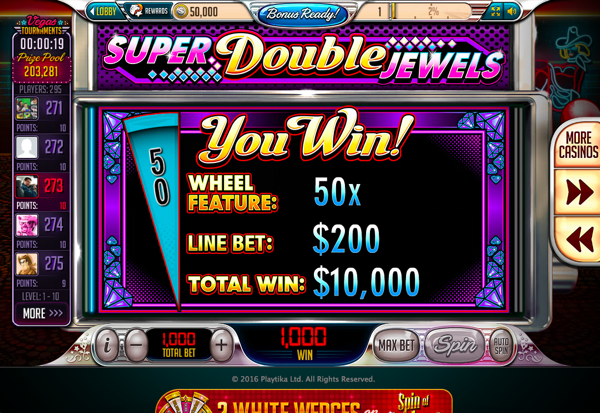 I ended up winning a 50x bet! I continued spinning until I unlocked another bonus spin. This time I won a 25x spin! By this time I was feeling pretty pumped, so I got back to the game. Before I knew it I had unlocked another bonus round. This was starting to get redundant, but I played the bonus round anyway. This time I wasn't so lucky. Once it passed I was quickly shuffled back into the game.
Great graphics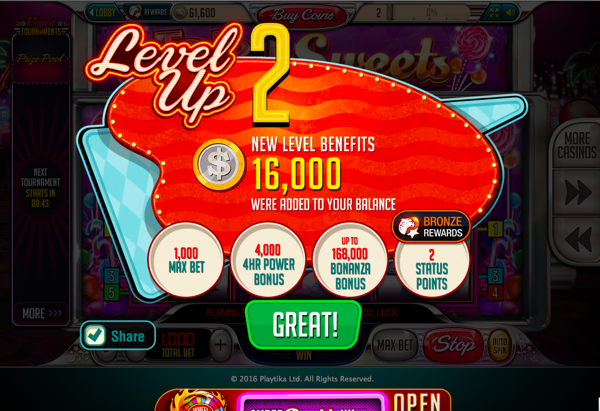 After playing a few more bonus rounds; I start exploring what other casinos Downtown Vegas had to offer. I ended up picking the Flamingo Casino. The graphics were great & this new casino was stunning. But I couldn't help but start to lose hope. I wasn't winning any prizes. Just when I was about to call it a day I leveled up! This landmark achievement showered me with coins & inspired me to keep playing.
Bonanza Bonus
After many more spins, I leveled up again. By this time I was a little tired of the game. It was just too predictable. But just when I was about to quit, I got 5 bonus spins! These led to me winning a bonanza bonus! This bolstered my credits & my love for the game. Apparently Downtown Vegas is full of surprises!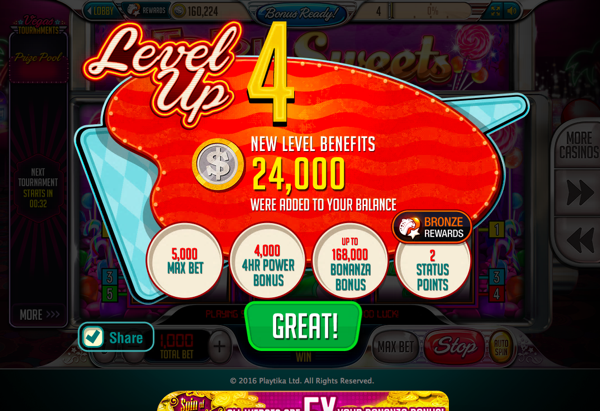 In the end I kept playing for over an hour. This game kept keeping me interested by showering me with free spins every time I was thinking of quitting.
Overall review
Vegas Downtown Slots is great as it is a popular slot from Playtika. Here you will find great graphics & the gameplay is intense. It can further seduce anyone with extremely short attention. It has just enough elegance to look official, & it also sports enough surprises to delight any gamer.
Even though I personally prefer Slotomania for its tantalizing themes. I would wholeheartedly recommend this game to anyone who's looking for something new!