As winter holidays are not so far and as a travel freak looking for some exotic place to enjoy my new year, I found the best glamorous casinos which are lively and full of adventure. These mind blowing magnificent casinos are all prepared to welcome new year with great pomp and show. With casino coupon codes and other deals like discounted shopping you can enjoy the glam glitter and thrill of luxury, entertainment, food and above all socializing with the people at Best Casinos In The World.
List of best casinos in the world
Get set your packing bags and book your casino resorts or hotels and flights in time. You can choose any one destination mentioned below or two or may be three according to your budget and convenience.
Location: Alameda dos Oceanos, No. 45 | Park of Nations I 1990 – 204 Lisbon | Portugal
Phone: +351 21 892 90 00
Fax: +351 21 892 90 59
Email: Info.casinolisboa@estoril-sol.com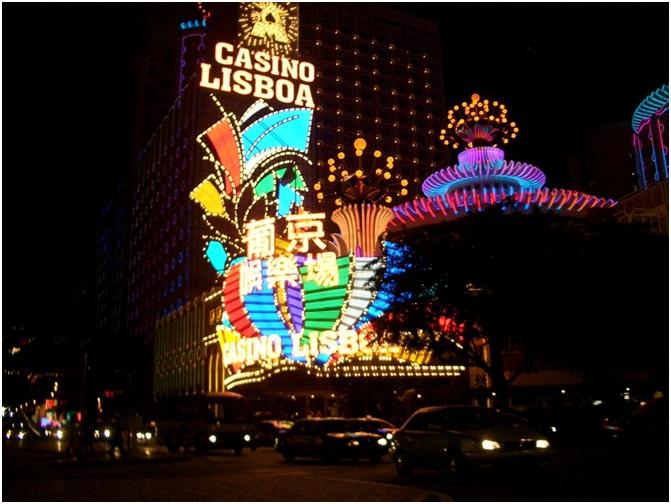 Casino Lisboa is located at Parque das Nações (Park of the Nations) in the city of Lisbon, Portugal and came into existence in year 2006 owned by Estoril-Sol. This largest casino in Europe has more than 1000 gaming machines 26 poker and table games as well as 1,000 hotel rooms.
The casino offers large arena of gaming tables such as Blackjack, French Banking, Poker, Baccarat and Roulette with helpful support team for the players.
Find more about the casino here
Location: 10 Bayfront Avenue, Singapore 018956
Telephone: +65 6688 8868
Email: inquiries@marinabaysands.com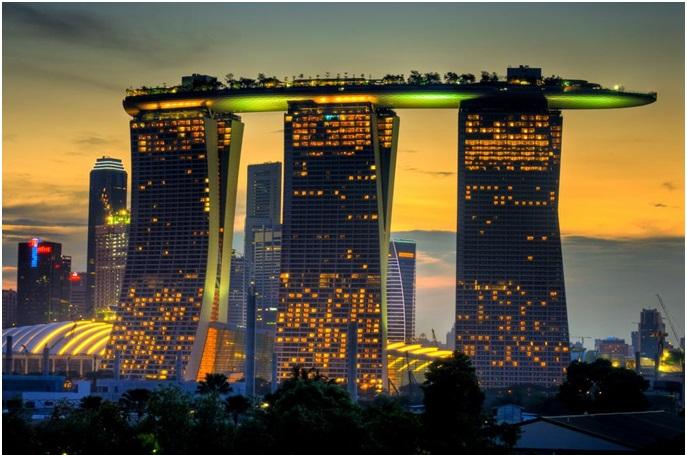 Marina Bay Sands Casino in Singapore has three levels of gaming floor space and more than 2,300 gaming machines and 500 gaming tables to choose from. Opened in year 2009 is has approximately 2,561 hotel rooms, the Shoppes at Marina Bay Sands mall, a museum, two large theaters, seven "celebrity chef" restaurants, two floating Crystal Pavilions, an ice skating rink, and don't be surprised to know that the largest atrium casino visited by forty million people each year.
Game in style at over 600 table games and more than 2,300 slot machines spread over 4 levels of the Marina Bay Sands Casino. You'll get a wide variety of games across our spacious 15,000 square metre space. We also offer exclusive limit levels and regular tournaments, along with other Casino Events and Promotions
Find more about the casino here
Location: Kaiserallee 1, 76530 Baden-Baden, Germany
Ph: +49 7221 30240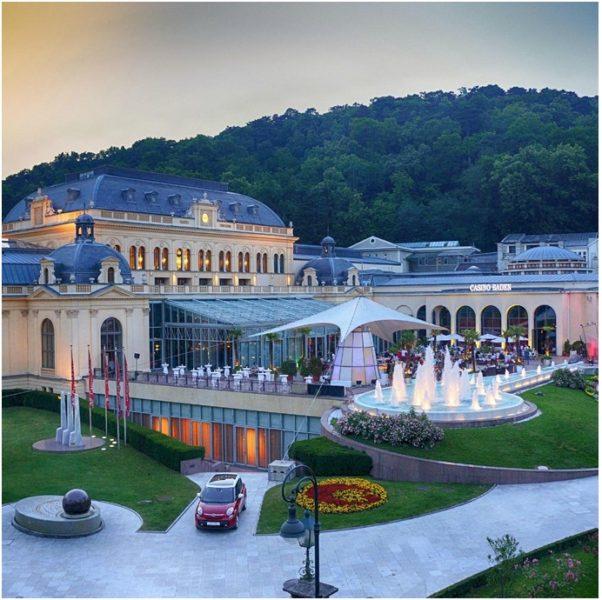 This is the most beautiful and oldest casino of the world that offers roulette, blackjack, poker and slot machines in the ambience of the Belle Epoque. However, if you prefer to gamble in a more intimate, almost private setting, then switch to the new Club Bernstein, where you can also play poker and roulette.
Casino Baden-Baden has managed to create an environment in which inspiration arises and can be further developed and applied as a basis for creativity and relaxation. the world-renowned spa town of Baden-Baden and its glamorous casino have become legends.
To this day, Germany's oldest casino is still one of the most popular destinations in Europe, a hot spot for the world's high society and all of those who would like to be a part of it for a few unforgettable moments.
Shows and concerts, classical and rock, dance and party – every day at Casino Baden-Baden is a social highlight. In other words, the casino is the ultimate place to be for night owls. You get together, converse and delve into an unbelievably vibrant world, a lively mix of tradition, history and modernity – an extraordinary venue filled with opportunities.
Find more about the casino here
Location: Autovía A6, Km.29, 28250, Torrelodones, Madrid, Madrid, Spain
Phone: +34 918 56 11 11
Email: clientes@casinogranmadrid.es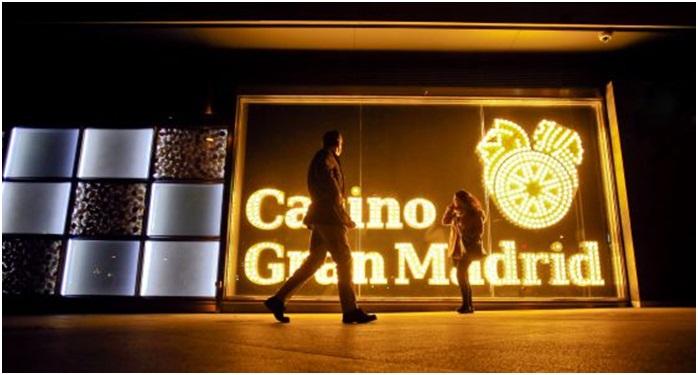 The Casino Gran Madrid is a casino located at Northwest Highway, in the municipality of Torrel odones locally known as Los Llanos in Madrid. In its first 25 years of activity between the year 1981 – 2006 it has been visited by 14.5 million people. With 110,000 square feet of gaming space, 370 machines, and 63 table and poker games, This biggest gaming center in Spain offers games like French roulette, Straight poker, American roulette, Blackjack, Slot machines and Circle Poker.
The entry to the casino is only with your ID card showing you 18 + of age. For non Europeans you can access the casino by showing your passport.
Find more about this casino here
Location: Bellagio 3600 Las Vegas Blvd. South Las Vegas, NV 89109
Phone: 702-693-7111
Email: bsc@bellagioresort.com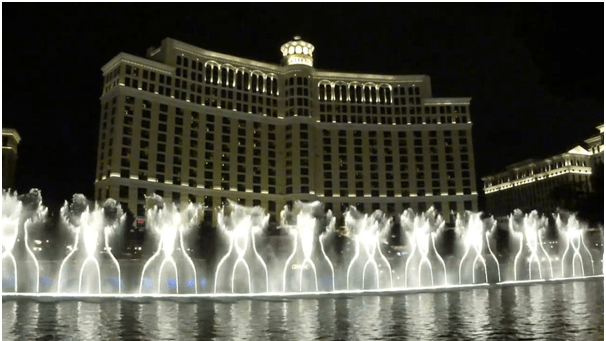 The classic and brand casino Bellagio is located on the Las Vegas Strip in Nevada. It is owned by MGM Resorts International and is inspired by the Lake Como town of Bellagio in Italy. The elegant casino spread across 100000 square foot gaming area features 1,915 gaming machines and 189 table and poker games and 935 hotel rooms. Games at the casino include Black Jack, Roulette, Craps, Baccarat, Pai Gow Poker, Slot games and much more.
Find more about this casino here.
Location: Estrada do Istmo, Cotai, Macau
Phone: (853) 8868 6688
Email: enquiry@cityofdreamsmacau.com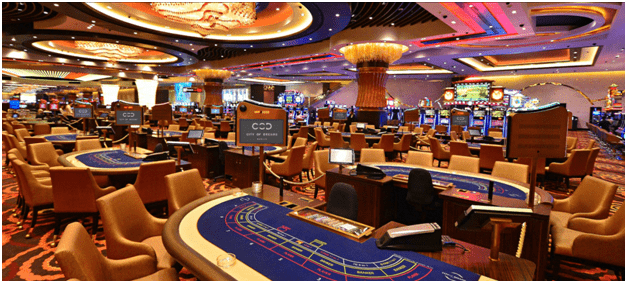 City of Dreams situated along the coastal strip in Macau China. Owned by Melco Crown Entertainment this casino is quite stylish with four towers: namely the Hard Rock Hotel, Crown Towers Hotel, and the two towers of Grand Hyatt Macau. Its three-floor podium includes a mega-casino, over 200 shopping facilities and hotel guest facilities. City of Dreams has 420,000 square feet of gaming space with 450 gaming tables and 1514 machines, over 20 restaurants and bars, including one of the largest in the city.
Find more about this casino here
Location: Casino de Monte-Carlo Place du Casino MC 98000 Monaco
Phone: +377 98 06 21 21
Email: vip@montecarlocasinos.com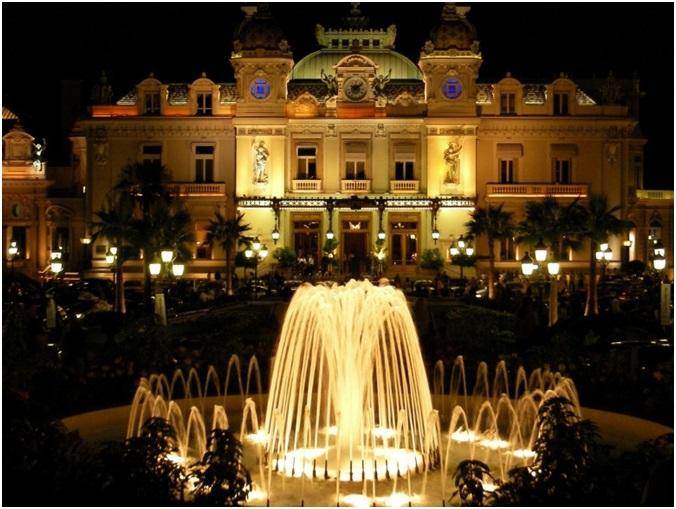 Casino de Monte Carlo is now a famous name offering casino games online to its players. With great casino bonuses and offers along with casino coupons and casino deals for best gaming experience and full enjoyment, this casino is a royal casino for more than a century.
With the glamour atmosphere at the casino you will find the European Roulette, Trente et Quarante, Black Jack, English Roulette, Craps and Ultimate Texas Hold'em Poker tables. Gaming machines in the Salle Renaissance and the Salle Europe offers the thrilling environment with panoramic view across the Riviera. Le Train Bleu, Le Salon Rose are private restaurants to enjoy your great meals.
There are 600 slot machines of exceptional selection. French Roulette, Baccarat, Black Jack, Craps and Poker Texas Hold'em Ultimate. New and occasional players try their luck at the table games under the warm glow of Bohemian crystal chandeliers, while slot machine players hunt down lady luck in the Salle Renaissance or Salon Touzet.
The gaming tables are crafted by artisans in the Société des Bains de Mer's own workshops and the croupiers ensure players receive world-class service and benefit from their unrivalled know-how.
Find more about the casino here
Location: Ca' Vendramin Calergi – Cannaregio 2040, 30121 Venezia
Phone: 041 5297111
Email: info@casinovenezia.it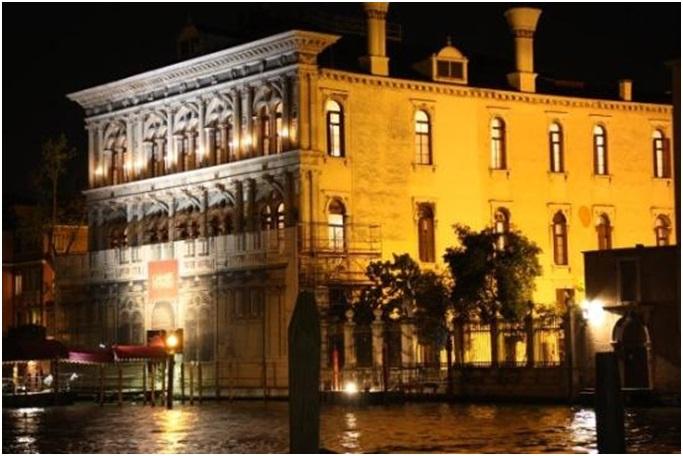 This legendary Venice Casino is the oldest casino in not only Italy but also the world as their record states its establishment in 1638. Try out the elegant French games like the French Roulette, Black Jack and poker games like Texas Hold'em. Also in the American gaming tables you can have the choice of your poker games and slots.
Find more about this casino here
Location: 350 Trolley Line Blvd, Ledyard, CT 06338, United States
Phone: +1 860-312-3000
Email: customersupport@play.foxwoods.com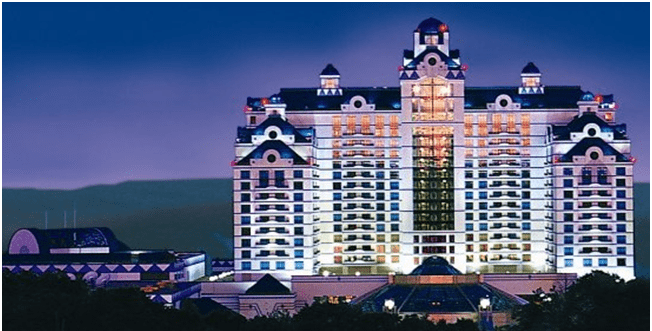 Foxwoods Resort Casino is a hotel casino in Mashantucket, Connecticut with a complex of six casinos, the resort covers an area of 4,700,000 sq ft. The casinos have more than 380 gaming tables for blackjack, craps, roulette, and poker and have more than 6,300 gaming machines.
As the largest resort casino in North America, Foxwoods has been called a gaming paradise. With 3,500 slot machines on four casino floors to choose from, it is the most comprehensive array of games in the region. The Price is Right Showcase Showdown, Wild Lepricoins, and Jurassic Park is waiting for you to play 24/7. Become a valued member of our Foxwoods family when you join the Foxwoods Rewards loyalty program and start earning loads of great benefits.
From low stakes to high limit slots, you will find your lucky machine or discover a brand new one. Games are added regularly. Blackjack, Poker and Roulette are the table games popular here.
Their new High Stakes Bingo Hall features over 30,000 square feet of event space with more than 2,200 seats and offers higher stakes Bingo games and expanded prize pools.Also on offer is Racebook and Keno games with Jackpots to win.
There are several restaurants within the casinos, among them a Hard Rock Cafe. Foxwoods has 2,266 hotel rooms and a two-story arcade for children and teens to have enjoy.
Find more about this casino here
10. Sun City Casino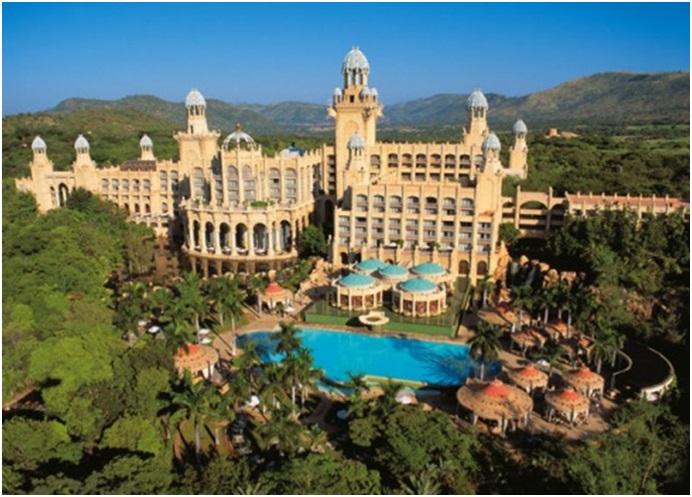 Location: 6 Sandown Valley Crescent, Sandton Gauteng, South Africa
Ph: +27 11 780 7855
Sun City is a luxury resort and casino, situated in the North West Province of South Africa. It is located between the Elands River and the Pilanesberg, about 140 km northwest of Johannesburg, near the city of Rustenburg.
The casino was recently refurbished, the casino features hundreds of exciting Slot machines and over 40 popular Table games. If you're a Sun MVG cardholders, you enjoy even more benefits – exclusive access to the Salon Privé and VIP gaming. Featuring an incredible range of progressives and the latest smart-card technology, the slots in the Sun City Casino offer something for everyone. Denominations range from 1c on the main casino floor to R100 in the Salon Privé, in both smoking and non-smoking sections of the casino. From Blackjack and Bacarat to American Roulette and more, the tables at Sun City Casino provide hours of gaming entertainment. Blackjack limits range from R50 minimum on the main floor up to R5000 maximum in the Salon Prive.
Punto Banck limits range from R100 minimum bet up to R10000 maximum.
Midi Punto Banco the limits range from R100 minimum bet up to R10000 maximum,
American Roulette the limits range from R10 minimum bet on the main floor to R500 maximum bet in the Salon Prive.
Sun City Casino tables are open for play daily, and only close in the early hours of the morning. The main casino floor opens at 11h00 over weekends, and public holidays and midweek at 13h00.
Find more about the casino here
Location: Via Medzi 29 CH-7500 St.Moritz
Phone: +41 (0) 81 837 54 54
Email: ​ info@casinostmoritz.ch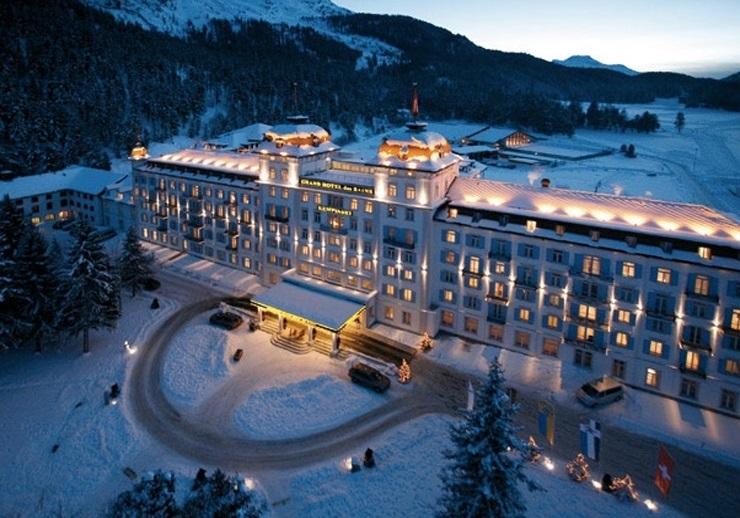 Located at an altitude of 1850 meters up the Swiss AplsCasino St. Moritz is the highest casino in Switzerland. With all round Swiss entertainment it offers many themed events such as Burlesque Night. It offers a total of three variants of American Roulette, two of Blackjack and one Ultimate Texas Hold'em poker tables. In addition the casino has 81 slot machines and a Mystery Multilevel Jackpot System for all players. It has a special Ivory Ball Lounge Bar for exclusive drinks.
Find more about this casino here
Location: Corner of N12 & Rio Boulevard, Meiringspark, Klerksdorp, 2571
Phone: +27 (0)18 469 9100
Email: info@riocasino.co.za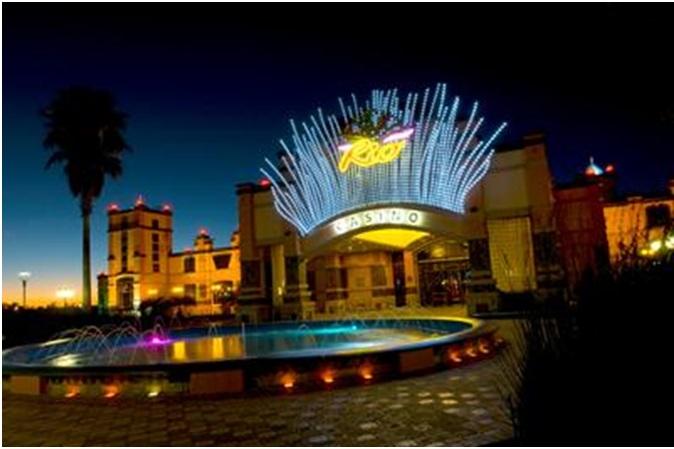 Rio Casino Resort also known as Tusk Rio Casino Resort is located in Klerksdorp, South Africa. At 266,330 square feet, it is one of the largest casinos in the Southern Hemisphere.
It was opened in the year 2002 it is widely spread across 266,330 square feet. It offers best of casino games and has 257 gaming machines, 12 Table and poker games. One can choose from Progressive blackjack and poker and slot games.
Find more about this casino here
13. Hard Rock Casino
1000 Boardwalk, Atlantic City, NJ 08401, United States
+1 609-449-1000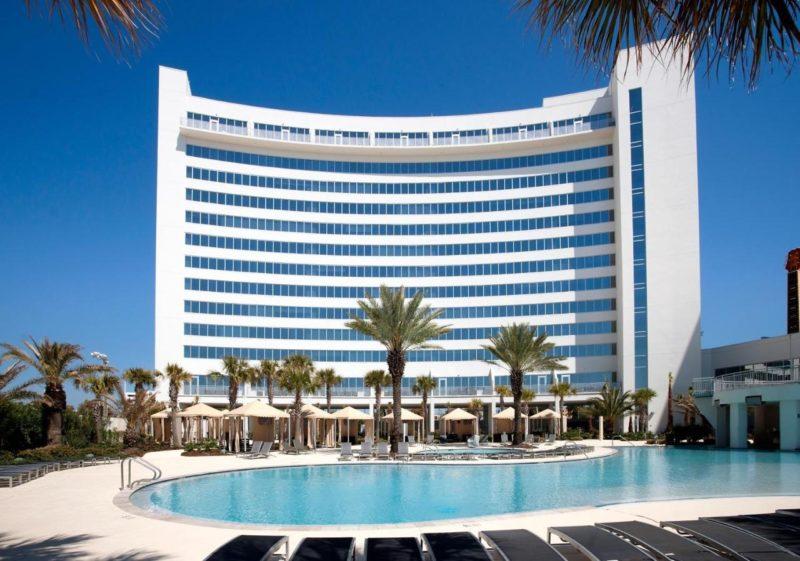 The Hard Rock Hotel & Casino Atlantic City (formerly Trump Taj Mahal) is a casino and hotel on the Boardwalk, owned by Hard Rock International, in Atlantic City, New Jersey.
Hard Rock Atlantic City features 2,300+ slot machines to help you win big and live the rock-star lifestyle. Find the newest and most popular slots at Hard Rock Casino Atlantic City. The selection here is sure to keep you on your toes. You'll also find a wide range of themed slots to make sure everyone finds their favorite.
Best of all, the payouts are big, meaning you're just one spin away from living the rock-star lifestyle. Jackpot. You'll find over 100 different tables to try your luck at, including blackjack, roulette, craps and so much more. Whether you enjoy playing for a few dollars at a small-stakes game or going big with the highest of high-rollers, you'll find what you're looking for at Hard Rock Atlantic City.
Also try your hand at a variety of exciting Asian table games, including Pai Gow, Baccarat, Asian Poker, and popular Chinese casino games.
This casino also offer a full variety of sports wagering options, including futures and live betting on events in progress. Wagering is available on all major sports as well as tennis, golf, UFC, NASCAR and more. They do not offer horse betting. Attached to the Sportsbook is an all-new Sports Bar with over 40 TVs to conveniently enjoy all the games while enjoying your favorite cocktail. They also offer six kiosks to place your wagers 24/7.
Find more about this casino here
Location: 3799 S Las Vegas Blvd Las Vegas, NV 89109
Ph: 877.880.0880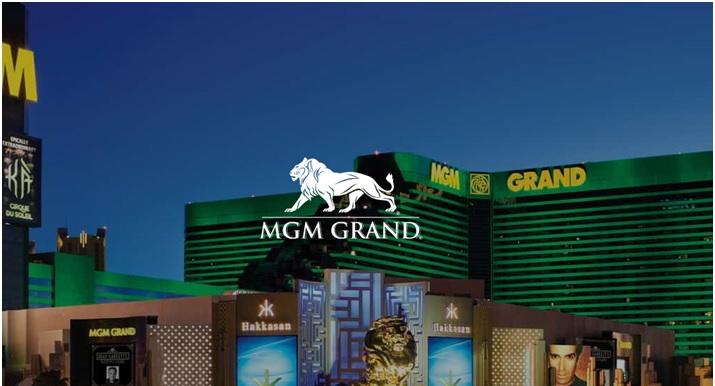 MGM Grand is most popular and famous casino that attracts punters from all over the globe. Also the MGM Grand is the largest single hotel in the world with 6,852 rooms. It is also the third-largest hotel complex in the world by number of rooms and second-largest hotel resort complex in the United States behind the combined The Venetian and The Palazzo. When it opened in 1993, the MGM Grand was the largest hotel complex in the world.
The casino offers a wide selection of slots, video poker and electronic table games to play.
The MGM Grand has one of the largest gaming floors in all of Las Vegas, measuring 171,500 square feet (15,930 m2). There are more than 2,500 machines for gaming as well as 139 poker and table games.
The slot machines at the MGM Grand range from 1¢ to $1,000 and include progressive slots, video poker, and multi-game machines. There is a special High Limit Slots area, featuring slot machines with payouts up to $500,000.
The race and sports book is a state of-the-art betting area that features thirty-six 60-inch plasma TVs, along with twenty-four 42-inch plasmas. Bets are offered on a range of sports including soccer, football, boxing, MMA and more. They are also the first room to offer what they call "SkyBoxes". These boxes can hold up to ten guests and come with beverage servers and complimentary food. Here you can flick a few coins on American football, boxing, martial arts and soccer, all while enjoying drinks and snacks from the well-stocked bar.
Find more about this casino here
We know, you may be in awe when reviewing our list of best casinos in the world because some of the renowned names are missing. Believe us, it was never been an easy task to present you nicest casinos. We just couldn't accommodate all of your favorite ones, because we only have slots for top 10. We feel, these are the world's largest casino in terms of giving you biggest amount of entertainment and excitement.
Though more and more of our American readers are now happy to get casino fun and thrill on web using no deposit bonus codes featured on our site, the listed casino hotels and resorts are the busiest vacation spots for gamblers worldwide.
Any other casinos you wish to go? Do share your experience.