Who doesn't want to watch the sunrise? Not only it has plenty of health benefits but it also brings us closer to the creator and the nature around us. In addition, you can also hear birds chirping on trees and the sky painted with bright colors bringing joy into your mundane life. If you want to bring some charm and relaxation to your mind better to watch the beautiful sunrise at the top 5 spots in Melbourne.
1. Shrine of Remembrance

This is an amazing place opens a little late in the early morning around 10 am but you can watch the sun rise over the building. This place reminds you of the men and women who served in wars and other conflicts. Built in 1934, the Shrine of Remembrance is in the memory of Victorians who served during World War I. You will find insider over 800 artifacts of the 1850s.
2. The Twelve Apostles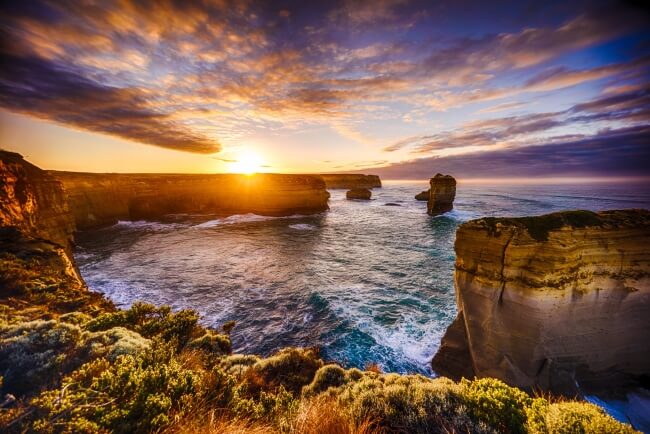 Situated on the scenic Great Ocean Road, a four-hour drive from Melbourne, the Twelve Apostles is a cluster of limestone stacks created due to the erosion over millions of years. You should arrive before dawn and watch as the windswept coast is bathed in pastel light, before charging towards Gibson's Steps to see the penguins scatter into the ocean. Attracting nearly 1.2 million visitors each year, it is one of the most spectacular points on Victoria's coastline.
3. Brighton Beach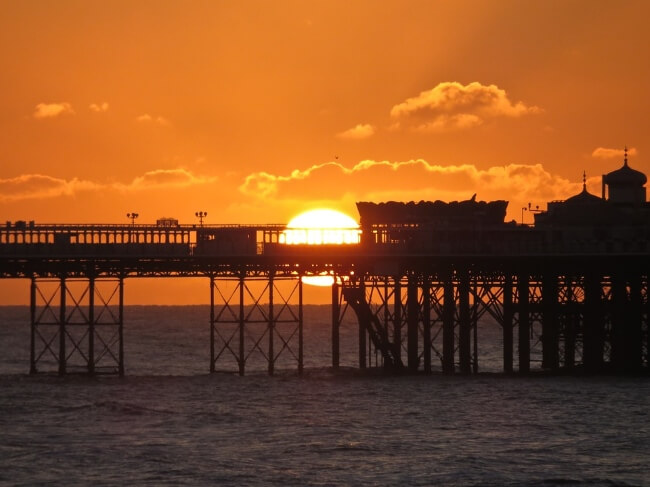 This is a must visit place if you happen to be in Melbourne. Brighton's Dendy Street Beach is known for its vibrantly painted bathing boxes which date back to 1881 and at dawn, Mother Nature reveals an even more dazzling palette. The sky is fully lighted which is reflected off the waves. With the sunrise, the 82 beach boxes worth a staggering $200,000 each are revealed. Melbourne's skyline gets rowed with uniformly proportioned wooden structures lining the foreshore at Brighton Beach. All these are the memories of classic Victorian architectural features with timber framing, corrugated iron roofs, and weatherboards.
4. Albert Park Lake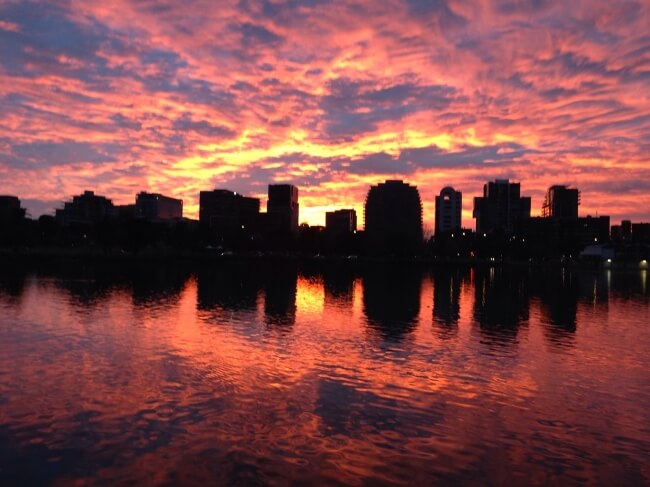 Situated just three kilometers from the city, you can watch a great sunrise here. This place is flocked frequently by fitness enthusiasts, dog owners, joggers, and other early walkers. This part features sporting facilities, a gymnasium, an aquatic and a golf course. It also hosts water sports such as rowing including the Australian Grand Prix in March. The lake is decorated with palm trees, and at dawn, early risers can see the sky tinted with a pink haze.
5. Princes Pier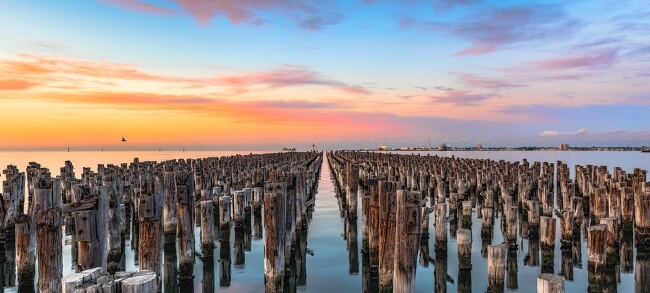 It is a 580-meter-long historic pier spread out into Port Phillip Bay. Built between 1912 and 1915, Princes Pier is made of timber which was found in poor condition in 1990, so in 2006, the first 196 meters were restored, developing a haunting, derelict view of Melbourne's past. Attracting several visitors, Princes Pier offers a dramatic view of the water as the sun rises over Port Phillip Bay.
Synopsis
To watch all or any of these beautiful sunrises, you need to get up early. Just be the first to enjoy the picturesque view of this natural beauty and you will capture it in your memories for long.