Visiting Macau, then keep on reading below. Macau is a city and special administrative region of China in the western Pearl River Delta by the South China Sea. The unique blend of Portuguese and Chinese architecture in the city's historic centre led to its inscription on the UNESCO World Heritage List in 2005.
Macau sees over 30 million visitors every year. About two-thirds come from mainland China and about one-fourth come from Hong Kong and Taiwan, with the balance of visits originating elsewhere. Macau currently has more than 30,000 guest rooms spread across 75 hotel properties which range from 5-star deluxe to 2-star hotels.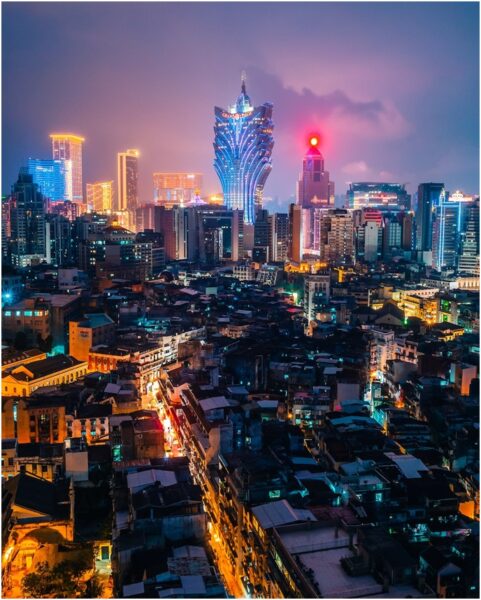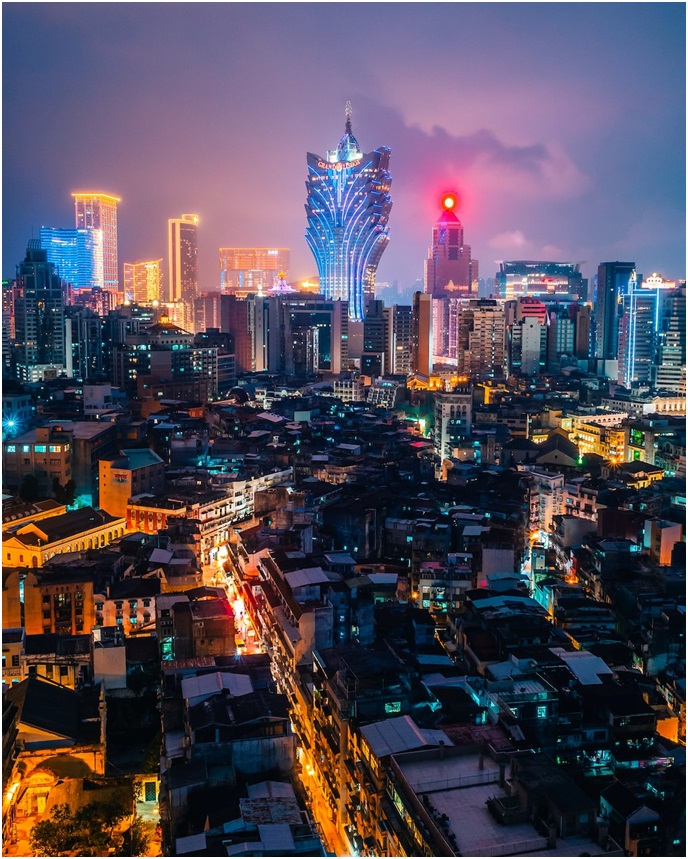 In 2006 Macau posted higher revenues than Las Vegas becoming the highest grossing casino location in the world. In 2015 GGR was only $29 billion, but still five times that of Las Vegas. Although the average spend per player is no longer ten times that of Las Vegas gamblers, they still spent six-times as much at the tables than Las Vegas visitors did in 2015. Although most of 2016 still saw Macau experiencing a temporary downturn, the casinos there pulled in more than any others on earth with about US$13.5 billion in gross gaming revenue (GGR) for the first six months of the year.
After foreign companies were allowed to enter the market in 2002, a number of larger Las Vegas operators came to join Galaxy and SJM.  Galaxy owns StarWorld, perhaps one of the most iconic buildings in Macau. Sands Macau was the first U.S. owned casino in Macau – Sands opened their doors to the public in 2004. Sands Macau paid for itself in the first year of operations. More big names like MGM and Wynn also adorn Macau's skyline. SJM has not fallen behind. Their Grand Casino Lisboa is a prime example of the level of opulence and quality needed to compete in such a ferocious market.
Casinos in Macau
Macau is a country in East Asia with legal gambling. When visiting Macau then note that there are three cities with gambling facilities in Macau which have 49 legal gambling facilities available in total. The types of gambling available in Macau are: casinos, horseracing tracks, greyhound tracks.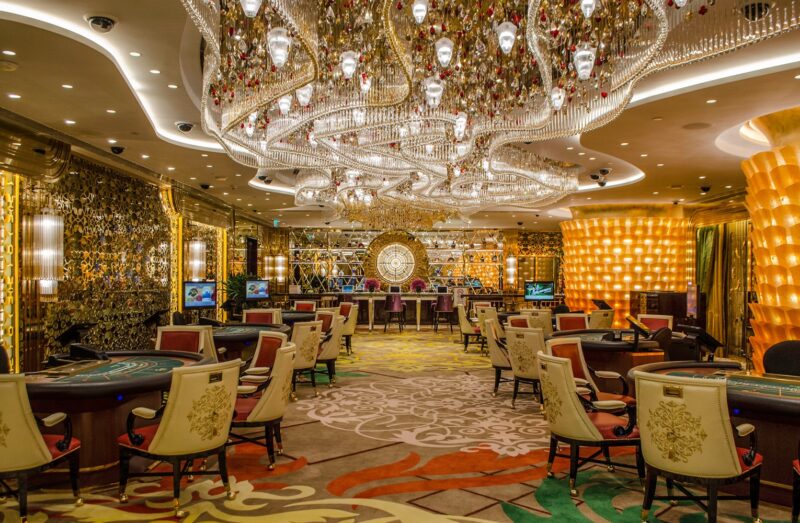 Galaxy Casino Group owns and operates Starworld Casino in Macau, Galaxy Macau Casino, and Broadway in Cotai. It also operates the City Club casinos inside of Waldo Hotel, President Hotel, and Rio Hotel.
James Packer's Crown Limited has divested of their extensive investments in Macau and ceded interests in the Altira, City of Dreams, and Studio City casino resorts to former partner Lawrence Ho through Melco Crown Ltd., now known as Melco Resorts & Entertainment.
Besides the city of Macau and Cotai, there are other locations to gamble, but they are not quite the same. You can find smaller casino clubs like the Mocha Clubs throughout the SAR of Macau. Taipa is home to Casino Altira with a Mocha Club slots parlor adding to its table game assortment. You will find about half a dozen casinos in Taipa.
The largest gambling city in Macau is Macau with 29 gambling facilities, 4,355 tables games, 14,305 gaming, slot, and video poker machines.
The largest casino in the entire country of Macau is Venetian Macao Casino which is located in Macau. Venetian Macao Casino has 800 table games, 6,000 gaming and video poker machines.
Games to play in Macau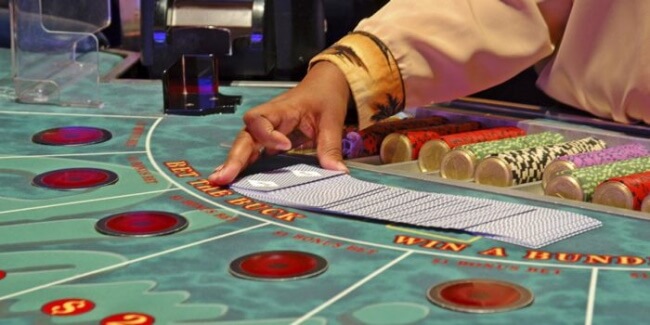 The most popular casino game when visiting Macau is baccarat. Some casinos don't have anything except baccarat tables in them. Macau is loaded with people from the Chinese mainland coming to seek their fortune. The gambling you will see at some of these establishments is not for the faint of heart. While there are plenty of shows, entertainment, and nightlife, Macau is a hardcore gamblers dream.
There are thousands of slot machines in the City of Macau. If you want to mix shopping and gambling, our advice would be to head over to the Cotai Strip. Casinos like Galaxy Macau and Venetian are loaded with slots and plenty of shopping opportunities. Sands Shoppes at the Venetian offers an amazing retail experience with more than 850 duty-free outlets. If you are already in Macau proper, you aren't out of then visit Sands Macau, Wynn, or Starworld Casino.
As said above there are two main districts for casino gaming, the actual city of Macau and the Cotai Strip. There are a few casinos in Taipa and other districts (mostly Mocha casinos). You will find the biggest resorts in Cotai, but Macau is home to the Grand Lisboa, Sands Macau, Wynn and a few other stunning casinos.
Even though Macau is the most decadent gambling destination in Asia, visiting Macau doesn't have to break the bank. There are plenty of useful tips that prudent travelers can utilize to save big on their next trip. From utilizing casino shuttles to strategic edits to schedules, users can pick how frugal they want to make their vacation. Even for those who want to splurge, there are plenty of ways to save money without cheating yourself.
Visiting Macau – Travel Hacks
When visiting Macau you will find it is full of luxury, & fortunately there's enough wealth to treat tourists. Thanks to a growing amount of competition, many casinos & businesses offer tempting offers to lure in customers. These range from free drinks to deals on accommodations when visiting Macau. The ways to save aren't limited to discounts, since simply formulating a plan before arrival will save anyone money. With a little bit of research, users can get access to a slew of hidden deals.
Instead of paying top dollar for entertainment when visiting Macau, every year more tourists are turning to local travel hacks. There's no reason to lose money on amenities that can be enjoyed for free. To help save our viewers from known tourist traps, we compiled a list of ways to save money in Macau. Following these tips will allow anyone to enjoy their vacation even more with an extra burst of cash. Stop travelling like an amateur by utilizing these simple travel hacks!
Most Important Macau Travel Hacks
Travel Hack #3: Visit At the Right Time – Unsurprisingly, picking the right time to visit Macau is essential for getting a good deal. Visitors who come into town during Golden Week or Chinese New Year are in for a hectic & pricey trip. For this reason, schedule your vacation during the downtime in September. To usher in the end of the summer, many hotels in Macau offer 3 for two-night room rate deals. This amount of savings adds up quickly at pricey accommodations, so don't miss out on these rare deals!
Travel Hack #2: Make Use of the Amenities – From transportation to wi-fi, there's no shortage of freebies in Macau. Every major casino & hotel are connected by an intricate array of shuttle buses. You don't have to be a member to take advantage of this, which is a godsend for many travelers. On top of casinos & hotels, all of the major attractions in Macau can be accessed by casino shuttle buses. Macau Ferry Terminal, Taipa Ferry Terminal, Macau International Airport, St. Paul's ruins & Fisherman's Wharf are all accessible through shuttles.
On top of having access to ample free transportation, Macau offers other amenities for free. In 2010, Macao's SAR Government implemented their own wireless broadband system "Wifi GO". This allows visitors to indulge in free internet connections at most public facilities & tourist attractions.
The freebies don't end with transportation & Wi-Fi. Almost every casino offers free beverages, which are a godsend in Macau's humid climate. Water bottles, sodas, alcoholic drinks & even milk are offered for free to visitors. Take advantage of this hospitality by popping into a casino the next time you are walking around Macau!
Travel Hack #1: Change Your Money Wisely – One of the trickiest aspects of Macau is the currency. Since it's partially independent from China, they have their own government & currency. Instead of trading in USD or Hong Kong dollars, they use the pataca (MOP). To make matters even more complicated, patacas can't be exchanged outside Macau. This forces tourists to plan out how much they are going to spend during their trip when changing currencies.
Another factor to keep an eye on is where you change currencies for patacas. They are worth about 8 to the USD, but the rate fluctuates depending on where they are changed. Instead of changing through the bank or ATM, go to the money changers around Barrier Gate. They offer the best conversion rates, so ask a few money changers to find the best deal!
How to reach Macau?
There is only one other Chinese SAR and that is Hong Kong, which you can easily reach from Macau using the turbojet ferries. The fast catamaran and standard ferry trips take from 45 to 75 minutes depending on vessel choice and sea conditions. Vessels run every fifteen minutes from 7 pm until midnight with another 7 overnight trips after that.
EVA Air, Shanghai Airlines and 10 other airlines fly from Seattle to Macau every 3 hours.
U.S. Citizens visiting Macau for up to 30 days are not required to obtain visas. While other territories in the region require a passport with six months of validity remaining, Macau requires that your U.S. passport be valid for at least 30 days beyond your intended period of stay in Macau. Those wishing to stay in Macau more than 30 days must obtain visas from a Chinese Embassy or Consulate. Visitors are not permitted to study or work (whether paid or not).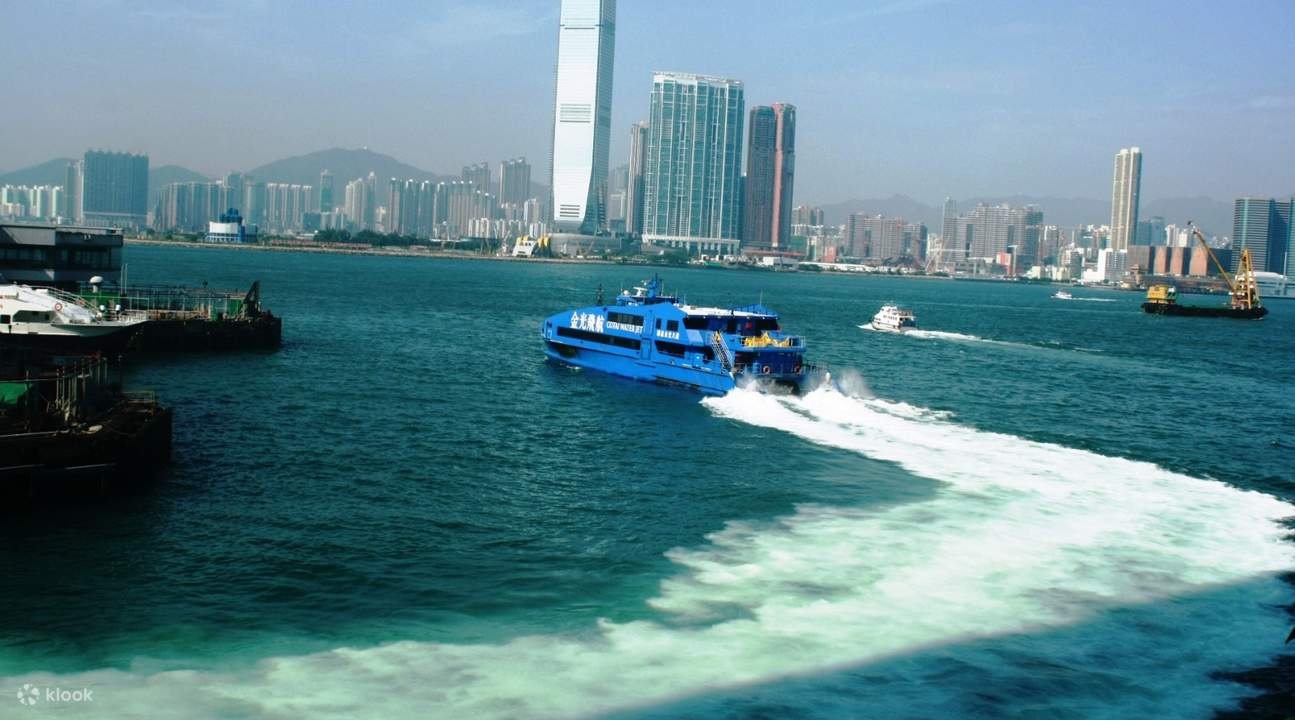 Gamblers from Hong Kong and Taiwan and other nearby locations in Asia can reach Macau in a relatively short period of time using various methods of transportation. Visitors from more distant locations in Asia can take advantage of short travel times by air to Macau or to Hong Kong followed by a short hydrofoil ferry or helicopter trip to Macau.
Macau completed construction of an international airport in 1995 that provides direct air service to many major cities and countries in Asia such as Manila, Singapore, Taipei, Bangkok, Beijing, and Shanghai. The Macau International Airport can accommodate large commercial aircraft and offers regularly scheduled air service to about a dozen cities, including at least eight in China. Most importantly, China opened two border crossings with Macau shortly after the opening of Sands Macau Casino which allowed Chinese citizens to freely cross the border. This resulted in a wave of lower income punters that fill the main gaming halls, and if they do not return the same day they may sleep in such places as massage parlors and parks in order to not waste money on a hotel room.