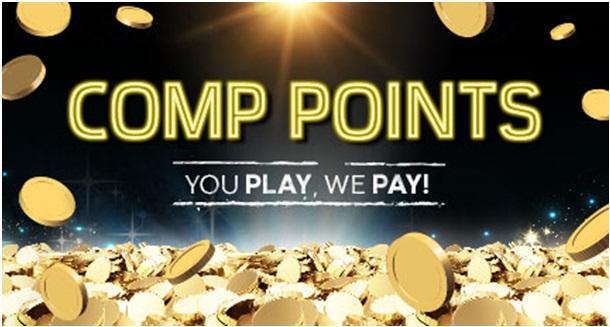 Did your mobile beep? Check out it must be a notification alert from an online store offering you "Comps". Yesterday I was looking for some summer dress for myself and so I checked online few shops. As I didn't found my color choice I dropped my idea to have one for the time being. But soon I was flooded with alerts on my mobile from that online shop offering me comps and discounts.
Many of the alerts read " Buy one get one free" "Offer closes by 11.30 PM so hurry up". Reading all these made me wonder how micromarketing as taken hold of customers. This sales promotion tactic was first used by economists Joseph Calderone and John Van Liew while running their highly profitable business, Paco's Tacos, in Central, NJ.
Not only this technique of sales is used by retailers or grocers but also you can found many such marketing tricks at the casino to attract players
You all love such kind of offers. Many shops especially restaurants have their strategy for sales like have a burger or pizza and get a free shake or ice-cream. Buy a pizza and get a movie ticket. Psychologically you become so happy to have a 'free' gift that you keep on coming to that place again and again and this becomes your loyalty to that particular shop. In the same way casinos offer complimentary rewards to their loyal players.
Comps at land casinos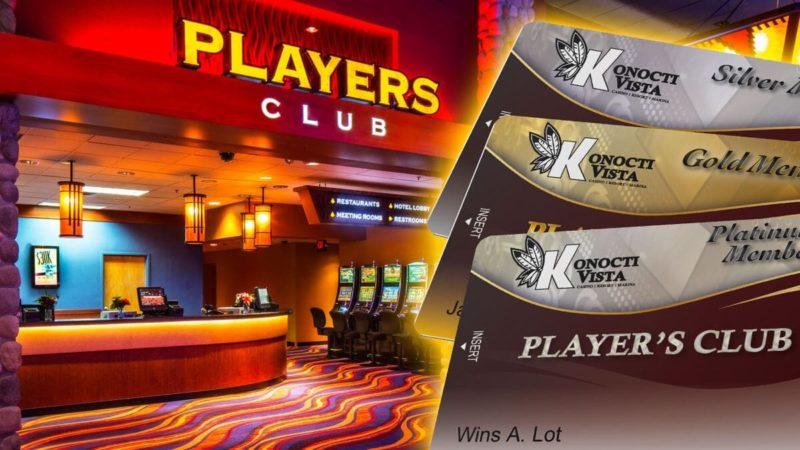 One of the books 'The Experts Guide to Comps' by Henry Tamburin describes that a player gets more excited when you mention the word "comp". Everyone wants one and the casinos are more than glad to give them. Yet, comps are one of the most misunderstood aspects of a player's casino experience, fraught with misconceptions so that many casual players don't even bother which is unfortunate."
According to him it is important to find out what it is all about comps at the casino. Here below are the few things about comps.
Land Casinos give comps because they need regular customers and they know there is a lot of competition for players. Therefore they offer comps to loyal players as a reward for their business. Comps also have a way of making players rationalize their losses so they return to the same casino. Comps also stimulate players into betting at higher levels and longer because most players mistakenly believe that when they get a comp they are getting something for nothing.
Comps are not based on how much you lose or win but on the total amount of money you've wagered known as the amount of "action" you give the casino. All the casinos want is a shot at your money at their tables and machines.
You need to sign up for a Player's Card and keep it inserted into the machine's card reader while you play. The casino's computer will keep track of how much money you play through the machine. Always make sure your card is registering properly so you get credit for your play. Also check at the Player's Club if you are entitled to any freebies just for joining as casinos often have promotions to entice players to sign up.
Majority of casinos have brochures also online at websites that tell their players how many dollars they must play to earn a point and how many points are required to get a specific comp.
A "comp" is an abbreviation for complimentary. They are the free goods and services provided by the casino to its players. Comps can range on the low end to free drinks and free valet parking all the way up to free room, food, beverage and transportation.
Casino hosts have much more discretion issuing player comps than the employees who staff the Player's Club do. They also open a lot of "comp-doors" that most player's don't know about such as an invitation to a special event or getting you a room on a busy, sold-out weekend. Hosts add a personal touch to the comp experience and you should try to establish a long-term relationship with them.
Casino hosts are not allowed to accept cash or expense gifts from players. But they can accept nominal gifts such as a gift certificate to a restaurant, a bottle of wine, or a bouquet. A thank you card also goes a long way to cementing a relationship with a host. Another way to show your appreciation is to send the host's boss or the casino manager a note stating what a good job your host does for you. Sending a host of new customers is also another way to show your appreciation.
Most casinos allow players to accumulate their comp dollars and then spend them on one big meal or event. But others do not so you must spend your earned comp dollars during your current trip to the casino. It's best to ask about the specific casino requirements on earned comps from the casino host.
You must ask to be 'rated' when you play in the pits in order to be eligible for a comp. Getting rated means the pit boss or floor supervisor will keep track of the hours you play and your average bet size. In some casinos you can use your Player's Card to get rated while others issue a different rating card for table players.
Each casino has a different policy when it comes to giving comps for table players. Some casinos that cater to high end players require a minimum of $25 bets to even be considered for comps while other casinos will gladly rate nickel players. It is better to ask about table game playing requirements for rating and comps at the casino.
Besides comps you might get mailings offering from the casino like your free show tickets or even an entry into a tournament or other special event. Many casinos also reward their slot and video poker players with cashback. Cashback is cash that you can get immediately after your play and it is based on a percentage of your action . Bounce back is a coupon you'll receive that will allow you to receive cash on a subsequent visit.
The only requirement to get a comp at the casino is that you should play and gamble. Most casinos require that you bet at a certain level and play for a specific period of time in order to qualify for a comp. The more you bet and the longer you play the higher the level of comp you can expect.
If you don't have enough play for a free room, you should ask for a discounted rate also known as the casino rate, which is usually 50% of the published rack rate for a room. Likewise if you don't have enough play for a buffet comp, ask for a line comp. This will allow you to go ahead of the line of folks waiting to get into the buffet, café, or show theater. This is also a good time to speak with your casino host to see what other options you might have.
Most players are envious of other players who get "comped". These players play right into the casino's hands because by betting more and longer then they intended in the pursuit of a comp, most players with end up losing more than the comp was worth. Never play longer or bet more for the sake of a comp. Just learn how to use the system to get your fair share of comps for your normal play.
Any level of player can have comps. You don't need to be a high roller to get a comp. But casinos also offer valuable comps to low rollers that include free meals, free or discounted rooms, and free show tickets.
Comps at Online Casinos
Comps at online casinos are casino comp points bonus, otherwise known as complementary casino points are essentially a type of reward and loyalty system (think of it as tier credits) that online casinos and land-based casinos use to compensate casino players. The only difference here is that land-based casinos often use slightly different loyalty rewards, such as VIP access to an exclusive lounge with some free drinks, private parking or even free accommodation (like maybe a special stay at the Wynn Las Vegas).
For example at Play Croco casino you are offered comp points in free money. According to this online casino you think of it as free slots play but if you win, you can cash out big. For every $10 bet on any online slots you will receive 1 comp point that accumulates as you continue playing. On the online casino slot of the month you will receive 2 comp points for every $10 bet.
Comp points work just like real money. For every 100 comp points, which is the minimum amount of comp points that can be redeemed, you will receive $1 with no maximum cash out and no playthrough.
You can redeem your comp points by going to the cashier, after logging in to the casino. If you have any issues, simply contact online casino customer support team and they are there to help you.
How do online casino comp points work?
The way that online casino comp points bonus work is a simple process. All you need is an online slot machine to play and some real money in your casino account.  
You can then use your real money to place a bet, with every $10 wagered equalling 1 comp point. These online casino comp points can be exchanged into a wager-free casino balance of 100 points per $1, with the minimum amount of comp dollars able to be claimed at an online casino set at $1. The only time this formula is different is during their slot of the month casino promotion when they award double casino comp points so that you get 2 points for every $10 wagered.
Can you exchange comp points for real money?
Yes, you can exchange your online casino comp points for real money. The twist here is that online casinos want you to accumulate a certain number of comp points before you redeem them into cash or real money. Generally, at most online casinos you need to collect at least 100 casino comp points. After that, you can hit the redeem button and either grab free money or wait a little longer to earn more casino comp points and exchange a larger amount of casino comp points.
Once you start playing online casino slots and accumulating casino comp points, simply check the casino Comp Points section when you tap the casino balance.
Checking how many comps at casinos you have as points at online casino is simple:
Login to your online casino account
Tap on your balance amount
View how many casino comp points you've collected
Select how many casino comp points you would like to exchange for real money for free
Click or tap 'Redeem'
Remember once you've redeemed your casino loyalty comp points bonus, it's simply a matter of recycling your casino comp point winnings on other bonus promotions. This involves combining your comp point casino winnings with a recent casino deposit and taking advantage of their online casino bonus offers.
You can also use your online casino comp points on online casino slots tournaments which can give you an extra bonus boost to you balance for free.
In the end I would quote the advice from Gambling for Dummies by Richard Harroch, Lou Krieger, and Arthur Reber. It's the key to getting the rewards you deserve when you play.
"Don't be afraid to ask for a comp. As long as you are polite and courteous, you can't ask too often. When in doubt, ask. Always ask. Ask your pit boss. Ask the VIP desk. Ask your host. Ask now. Ask later. Ask again. Ask, ask, and ask".
Now when you start playing online at the casino ask the casino support for the comp points. Also, grab the coupons and bonuses that they offer for you to have a better deal.