Card counting is a crucial activity while playing Blackjack! Several cards counting systems are there to tell the player when the odds are in their favor. It helps them bet more. Also when the benefit shifts to the house they are indicated to decrease their wagers.
All such mechanisms are driven by the logic that the more 10-value cards and Aces remain in the shoe, the bigger is the chance that the player gets dealt a Blackjack and that the dealer will bust.
The currently available systems are different considering their accuracy, complexity, and efficiency. If you are a newbie, you need time to master the art of the simplest card counting.
Considering these aspects, the interest in Blackjack card counting software is high and there are many options.
Here are the necessary details about various card counting software and its usability!
How Card Counting Software Works and Who can use it?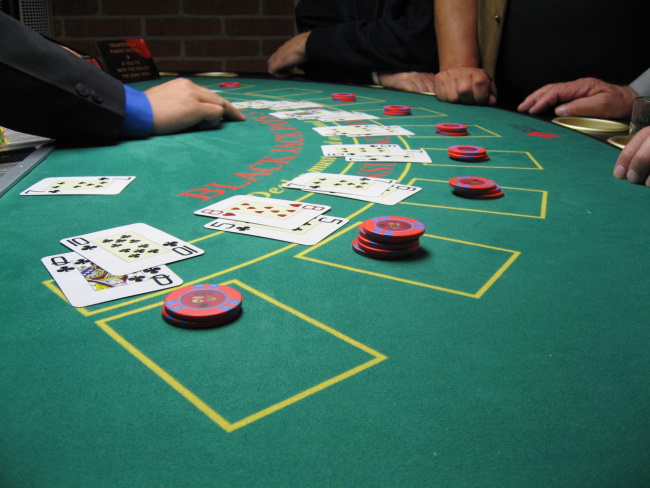 How Card Counting Software Works and Who can use it
To start with, let's understand first what card counting software is all about.
This software does not a discreet device that acts as a magic wand, which you can take and use in a land-based casino without anyone noticing.
It works as a primary practice tool using which you get training in different card counting techniques and can develop your skills. This software is not only for the beginners to learn, but experienced card counters may also learn a new system. They can learn other systems than the ones they've been using for years. This will not only increase your speed but it will also improve your accuracy.
When you research you'll find various free options available. These include many apps for iPhones and Android devices. Many are free but it doesn't necessarily mean they're not useful or crap.
Of course, you should expect a highly effective one with truly outstanding performance at a cost. Let's find out a few options worth trying out.
Best Blackjack Card Counting Software
Blackjack Apprenticeship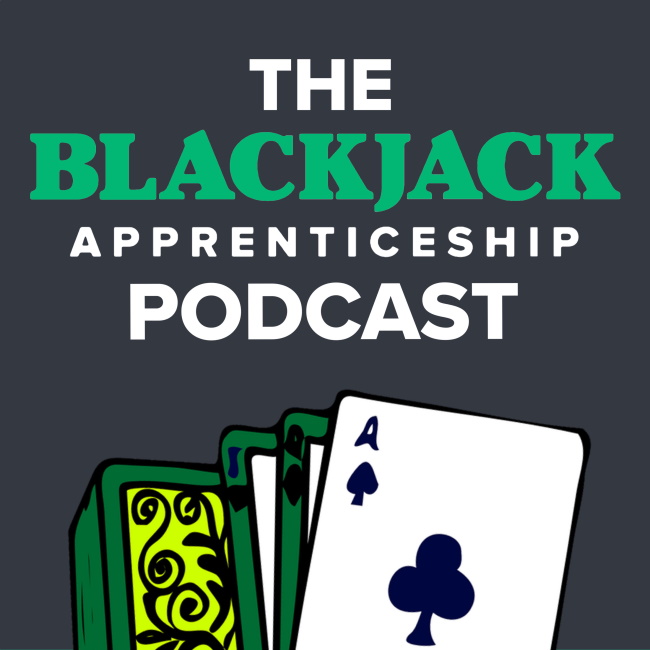 Blackjack Apprenticeship is one of the training website offering an intensive video course which teaches you how to count cards in the best possible way.
At the same time, it also offers multiple drills to practice your Blackjack card-counting skills. It also features a forum where you can discuss game strategy, learn tips and tricks. You can also connect with the pros who have already won millions. You can use these services via 3 packages ranging in price from $12.50 to $29 per month.
It this site trustworthy? This site is promoted by guys who have some impressive experience under their belt. The founder of the website, Colin, has been counting cards for nearly 15 years. He has played on all levels, well-traveled around the world as a full-time professional, and currently runs a multi-million dollar Blackjack team consisting of 30+ players.
He's been featured in the New York Times, The Colbert Report, and CNN with easy to check background and qualifications. The other prime person, Loudon Ofton, is also counting cards professionally for the last 7 years.
You will get the opportunity to learn a thing or two from these professional guys? Better to check out their website!
Card Counter 4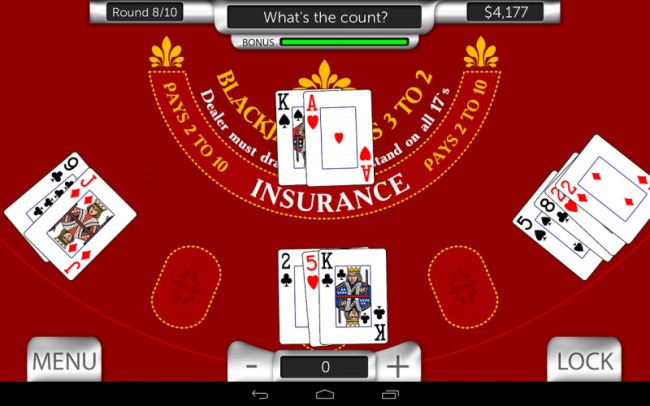 It is received above average reviews. This software provides tutorials and practice modules that will take you through easy, medium, tough and expert levels classes.
This software features all known card counting systems, namely Hi-Lo, Hi-Opt I, Hi-Opt II, KISS III, KO, Omega II, Red 7, Silver Fox and Zen Count. It is compatible with iOS and Android smartphones and tablets. You can get a free version that will bombard you with ads. It offers one rule system and easy to medium tutorial levels. The Pro version with no ads have multiple rule systems plus custom, and access to all levels.
Developed by TMSOFT
This software was introduced by TMSOFT, a firm functioning since 2008 and is not specialized in Blackjack, not even gambling. Their mission is to "create and publish unique mobile apps for smartphones".  This firm witnessed the biggest success Health & Fitness app called White Noise, which was the #1 position on iTunes.
Since its release, it continues to be a top-ranked software. Why use their card counting solution? The reason is obvious. These guys know how to develop a good app, and their product is simple to us. It is great for beginners who are not comfortable with more bulky propositions.
Casino Verite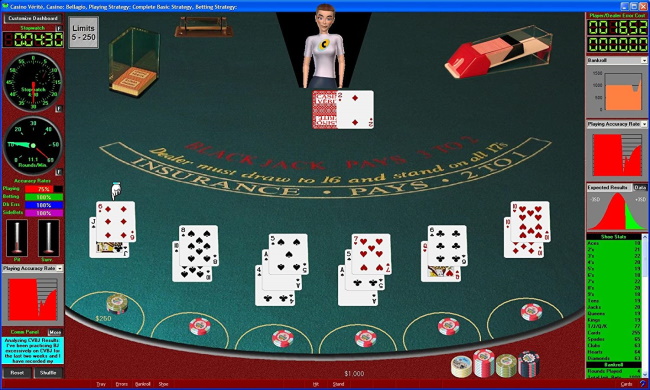 The most powerful and effective care counting software is Casino Verite. It offers a complete range of tools. This allows you to practice card counting while it adapts to the user.
Beginners can master the basics, intermediate counters can work on their area of weakness and increase their speed and accuracy. And professionals can practice cover strategies, add side counts and more. The tournament players can benefit from a dedicated mode to develop specific tournament- related skills.
This software features several modules, each helps you practice play and count cards in a super-realistic casino environment.
Great for Beginner and Expert both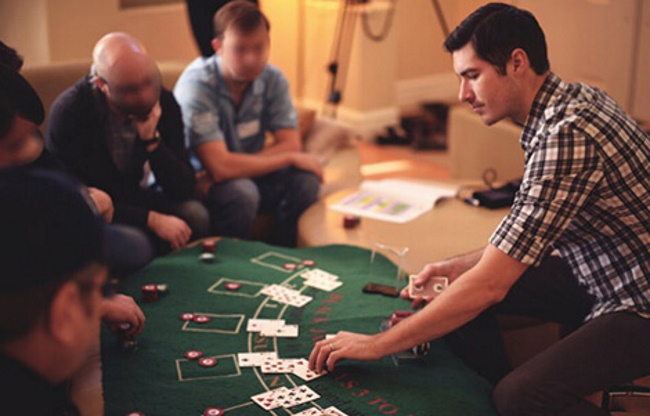 This software is developed to help all levels of players, allowing one to start simple and keep adding more expert methods at their own pace.
It also offers risk and bankroll calculations, game comparisons, card counting strategy comparisons, 150,000 card counting simulations, and also features a built-in ultra-fast simulator.
CVData is an advanced simulation software offering expert methods, supporting highly complex cover play and error simulation. It also offers a modern card counting index generator.
CVSH is a shuffle-tracking practice and evaluation software allowing Ace Sequencing practice and analysis.
Here are some other features of Casino Verite programs:
·       User-friendly with an animated talking guide and content-rich online help
·       All common counting systems already available
·       3D realistic graphics
·       Available for PCs as well as Android and Apple mobile devices
·       Searchable database of 700+ casinos that helps you to duplicate the game found in any of them
·       Endorsed by popular gambling writers
·       Ability to mimic most games found in casinos worldwide, including Super Fun 21, Royal Match side bet, Double Exposure, etc.
·       A downloadable demo version of Casino Verite is available for free, but to get full access, you'll have to pay about $90, which is a fair deal.
Synopsis       
These are the most popular and effective software that you can access online to learn Blackjack card counting system. These are equally beneficial for beginner, intermediate and professionals.