Fun at Las Vegas – This is the one place in the world where casino players always wish to go and enjoy. I was wondering as how this city became so popular and what was the reason that most of the grand casinos came up here at sin city. Well, every place has a history and an interesting tale to tell.
The name Las Vegas was given to the area in 1829 by a Mexican scout named Raphael Rivera, a member of the Antonio Armijo trading party that was traveling to Los Angeles, and stopped for water there while heading north and west on the Old Spanish Trail from New Mexico. At that time, several parts of the valley contained artesian wells surrounded by extensive green areas. Las Vegas means the meadows in Spanish. The flows from the wells fed the Las Vegas Wash, which runs to the Colorado River.
It was in 1931 that the Nevada state legislature legalized gambling realizing that gambling would be profitable for local business. Las Vegas, with a small but already well-established illegal gambling industry, was poised to begin its rise as the gaming capital of the world. The county issued the first gambling license in 1931 to the Northern Club, and soon other casinos were licensed on Fremont Street like the Las Vegas Club and the Apache Hotel. Fremont Street became the first paved street in Las Vegas and received the city's first traffic light in 1931.
So that is how Las Vegas sprung up as the city of glamour, fun, games, casinos and gambling. If you have been to this place you may be aware of the best places to visit, the casinos to play games and enjoy the great meals. For those who are yet planning to visit Las Vegas here are the best 10 best places as where to enjoy games and have fun.
1. Try Poker at the Venetian
Venetian, 3355 Las Vegas Boulevard South, +1 702 414 1000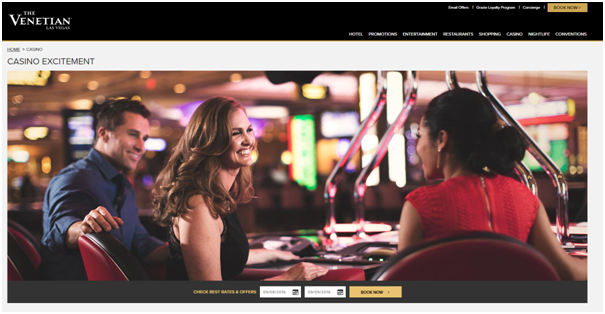 If you really wish to enjoy fun at Las Vegas then some of the best Poker tables try the Venetian casino. Head to their great poker rooms.
Poker events to enjoy at Venetian Casino
'
Deep Stack Extravaganza
The DeepStack Extravaganza tournament events are one of the most popular Poker tournament festivals in the world.
•Location: The Venetian Poker Room
A shorter series designed for locals and those a short drive away. DeepStack Showdown Poker Series events run from one to two weeks at a time. They offer multiple buy-ins each day of varying amounts to appeal to a range of players. With the famous hospitality and amenities of The Venetian, like tableside food service from Grand Lux Café. These poker tournaments draw a crowd making the prize pools large enough that everyone wants to win. Drawing an eclectic mix of tourists, amateurs, and professionals to these events. The DeepStack Showdown Poker Series are some of the best poker tournaments in Vegas.
Daily Tournaments
The Venetian Poker Room keeps tournament action going with two exciting events offered daily to have fun at Las Vegas.
Start Your Own Poker Tournament
Start a Private Texas Hold'em poker tournament created for your group. Small fees cover all upfront costs. Tournaments can last between 2-5 hours depending on group needs. Contact Tournament Director Tommy LaRosa for more information at 702.498.6179.
Start Your Own Poker Cash Game
Start a Private Poker Cash Game for your group. The casino will start a cash game that bests suits the needs of your group, from $1-$2 No Limit Hold'em to $4-$8 Omaha 8/B to the Mixed Games of your choice. Contact Tournament Director Tommy LaRosa for more information at 702.498.6179.
Enjoy Poker Lessons
The friendly staff will sit down with you and provide a short detailed instruction on how to play Texas Hold'em. Stop by the poker room and ask to speak to a Shift Manager or call 702.414.7657. Best Hours Daily 11 a.m. – 6 p.m.
2. Enjoy Drink for a buck at the Wynn
3131 Las Vegas Boulevard South, +1 702 770 7000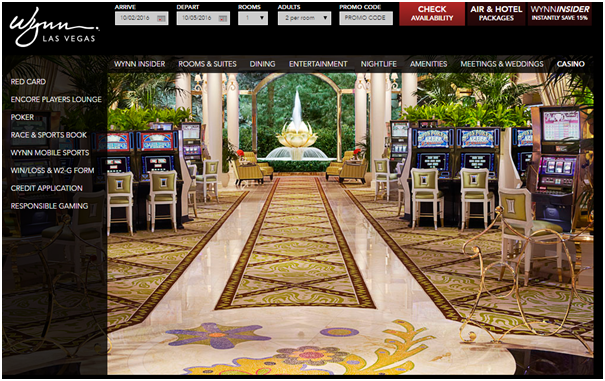 Now this is something you will love. As you know the Vegas casinos serve free booze to all players. It is not necessary that you are a high roller player but even if you are playing on a penny slot machine they will bring you cocktails to have fun at Las Vegas.
But for the best complimentary drinks it is better to visit the Wynn Casino as it offers players free mojitos and brand name tequila. What else you would want. Just ask the waitress.
There is also Opus One event at this casino. Opus One is very much at home in the distinctive surroundings of Wynn Las Vegas. The remarkable collaboration of two legends – Robert Mondavi and Baron Philippe de Rothschild, Opus One will be celebrated with a two-day event curated for the wine aficionado. Intimate tasting room experiences, exclusive master classes, an Opus One Under the Stars al fresco feast, and the opportunity to taste 20 different vintages of Opus One in various formats make this an epicurean escape like no other. You must be 21 and over to attend Opus One Weekend events.
The Cosmopolitan, 3708 Las Vegas Boulevard South, +1 702 698 7000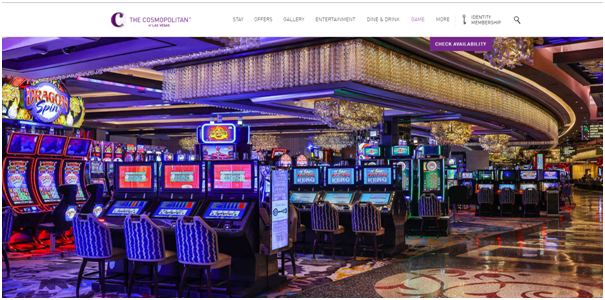 The Cosmopolitan fun at Las Vegas is the newest and elegant hotel on the Strip. If you want to enjoy the crowd and the players hustle and bustle then best to visit the Cosmo on a Friday, Saturday or Monday night. Find your playing table below the elevator that leads up to Marquee, the hottest club on the strip and watch the people and the game in Vegas.
At the Cosmopolitan of Las Vegas, you have a wide variety of slot machines – approximately 1,300 reel spinning, video reel and video poker machines with denominations ranging from $0.01 – $500. No matter what your level of play, you'll find something that's right for you.
Classic table games like blackjack, roulette, craps and baccarat come to life at The Cosmopolitan. Other variations available for your gaming pleasure on the casino floor include Fortune Pai Gow Poker, Three Card Poker, Ultimate Texas Hold'Em and more.
If not at Cosmo then best people-watching destinations include Kokomo's Lounge at Mirage and the coffee shop at Wynn.
4. Enjoy the bar and make friends visit Hard Rock Casino
Hard Rock Hotel and Casino, 4455 Paradise Road, +1 702 693 5000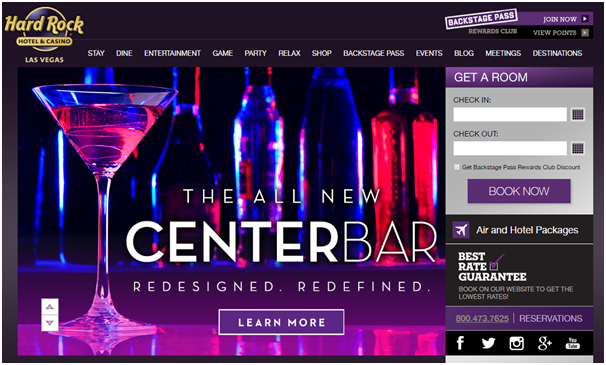 You know that every casino has a bar to enjoy drinks and have fun at Las Vegas. Usually they are known as circle bars that you find right in the middle of the place. So if you wish to enjoy best circle bar at the casino then visit Hard Rock's casino center bar.
Other best bars you can find at Mandalay's Eyecandy, and Venetian's Oculus.
At the casino you can try your hand at the tables, with classic games including blackjack, baccarat and poker, or tap into thousands of the hottest slots on the planet. 
Mandalay Bay Resort and Casino, 3950 Las Vegas Boulevard South, +1 702 632 7777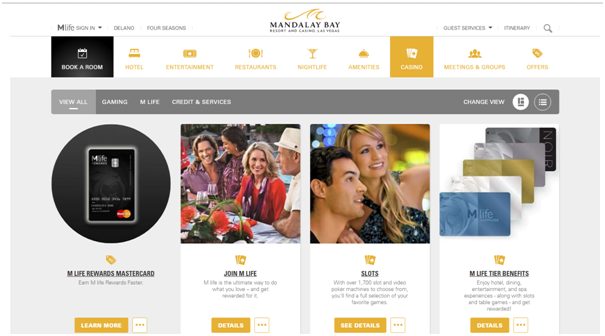 Many casinos are for fun at Las Vegas and offer free stuff to players specially to the high rollers. But Mandalay Bay is very generous in such offerings and gives the best deals to its players in the form of free room, free meal, free show tickets and comp points.
So give them a call and see what deals they've got going right now for you.
6. Enjoy some sports betting at MGM Grand
MGM Grand Hotel and Casino, 3799 Las Vegas Boulevard South, +1 702 891 1111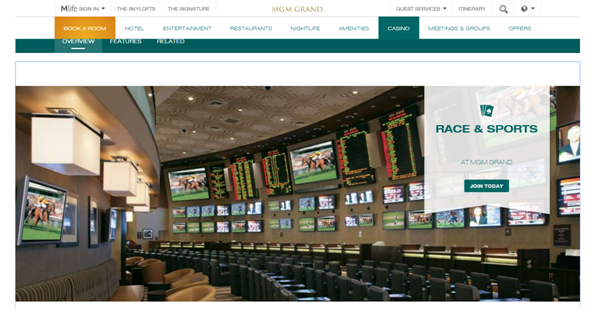 Sports betting is legal in Vegas so you can enjoy fun at Las Vegas with some of fanciest sports book here. MGM grand is most energetic in sports betting.
The casino offers 60 TV screens streaming simultaneous sports action from all major international athletic and race events. There is seating for 104 guests and have thirty-six 65-inch LCDs and twenty-four 42-inch plasma televisions. Their Race & Sports Book is capable of handling more than 53 channels of simultaneous sports action from all major international athletic and race events.
Featured broadcast events include the four major sports along with NASCAR, boxing, MMA, soccer, championship golf, championship tennis and thoroughbred racing
The Skyboxes offer a special second-level view and can comfortably host up to 10 guests. SkyBox 2 and SkyBox 3 can be configured to comfortably accommodate up to 20 guests with their own beverage server.
Caesars Palace, 3570 Las Vegas Boulevard South, +1 702 731 7110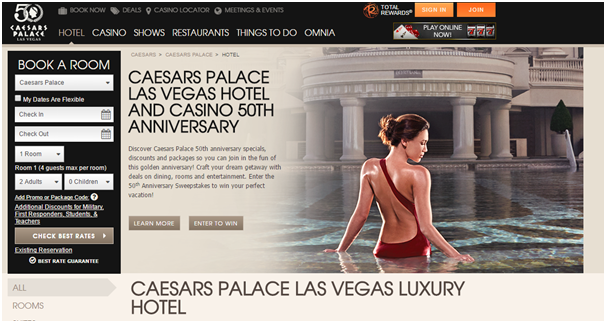 Want to enjoy great malls and have fun at Las Vegas then stroll at Caesars Palace offering unique shops with reasonable prices.
Caesars' Forum Shops and the Miracle Mile at Planet Hollywood malls are just the killers.
On game day, there is no better place in Las Vegas than the Caesars Race & Sportsbook. The "Home of Champions" buzzes with excitement as horse bettors and sports fans cheer on their favorites while watching action from coast to coast.
Get off the sidelines and into the game at the Caesars Race & Sportsbook. Catch all the action on custom built, 143′ HD LED screen coupled with state-of-the-art sound, you won't miss a minute of the game. The "Home of Champions" buzzes with excitement as sports fans cheer on their favorites while watching action from coast to coast.
Binions, 128 East Fremont Street, +1 702-382-1600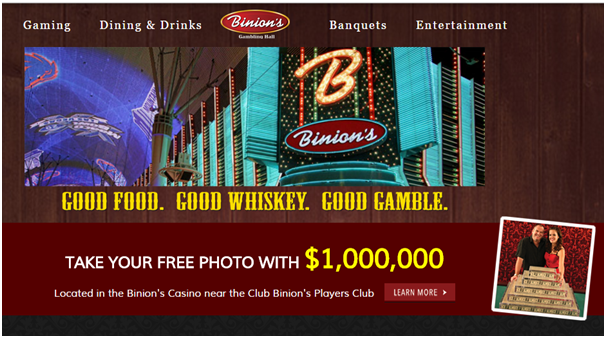 Binion's Gambling hall offer cheapest table games in town. Located at Freemont Street that hosts all the classic casinos – Binion's, Four Queens, El Cortez you will the most player-favourable rules.
You haven't done it all until you have gambled at Binion's Gambling Hall's table games. Enjoy all your favorite games including traditional blackjack dealt by our beautiful cowgirls, craps with 5x odds, roulette, and specialty games including Progressive 3 Card Poker, Let-It-Ride, Pai Gow, and more. The excitement never stops at Binion's.
Binion's Gambling Hall offers a great mix of your favorite video and reel slot machines, from the classics to the most current games on the market. If video poker is your game, they offer some of the best video poker pay tables, located in our Video Poker Hideaway, that have over 98% payback return.
Just by joining the All Access Players Club, members can earn Cash Back and Comp Dollars on over 800 slot machine on the casino floor. Maximize your gaming at Binion's Gambling Hall, one of the most iconic casinos downtown.
Do not forget to take your free photo with $100,0000
Gambler's General Store, 800 South Main Street, +1 702 382 9903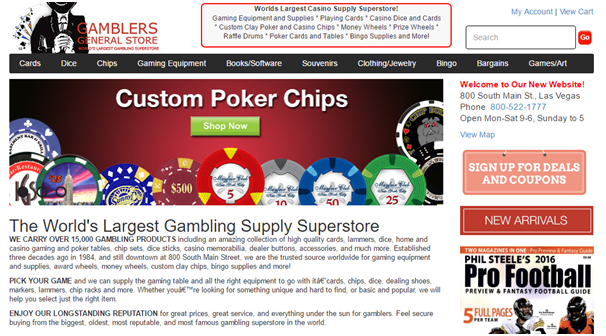 Finally you need to bring home your Las Vegas memories right. So though you will get a gift from the casino or hotel where you stayed but do visit the Gamblers General Store for some awesome gifts like playing cards, poker chips, and mini-roulette wheels.
They've got blackjack shoes, old casino tokens, multi-coloured dice and everything related to the gaming industry for you to carry home a memento.
Now enjoy with these 10 best places enjoy games and have fun at Las Vegas. If you are not planning any visit right now then just check out online casinos offering Vegas style gaming like slots of vegas casino and others and grab coupon codes to play games of your choice. Good Luck.