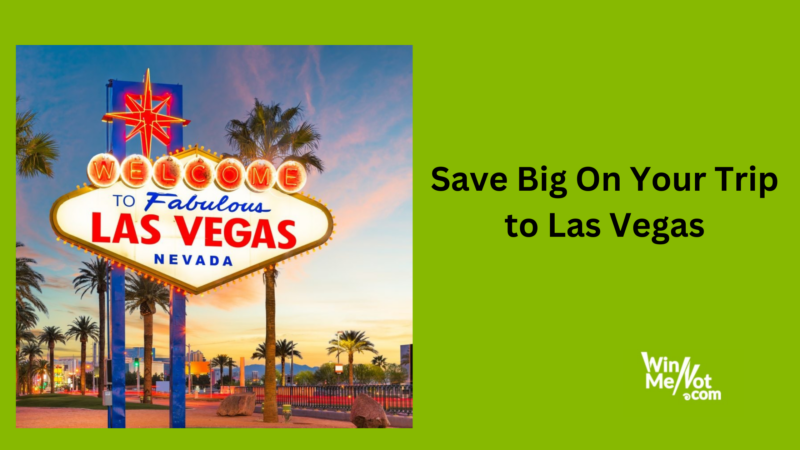 Table of Contents
Save Big On Your Trip to Las Vegas
Save big on your trip to Las Vegas is the key thing that most of the visitors to sin city look forward to. According to the Las Vegas Convention and Visitors Authority, 38.8 million people visited Las Vegas in 2022 and the number simply keeps on increasing each year.
Las Vegas has had to adapt to an incredible amount of competition. Most tourists are looking for a bang for their buck, since there are plenty of options to choose from. To be able to lure in more customers, most business offer some sort of discount or promotion.
Those who plan their vacation strategically get to take advantage of a slew of deals and save big on your trip to Las Vegas. By implementing a few tips, visitors can save on everything from shows to food. This city has too many choices for tourists to feel obligated to pay full price. Completely oblivious to this fact, many tourists get swindled in Vegas. There's no reason to make the trip costlier than it has to be, especially with so many deals available.
To shine the light on what most visitors miss, we compiled a list of ways to save in Las Vegas. The best vacations are the ones that don't leave you destitute, so stop torturing yourself with premium prices. It's time to simultaneously treat yourself and your budget, so implement these tricks the next time you go to Vegas.
Popular tips you can use to save big on your trip to Las Vegas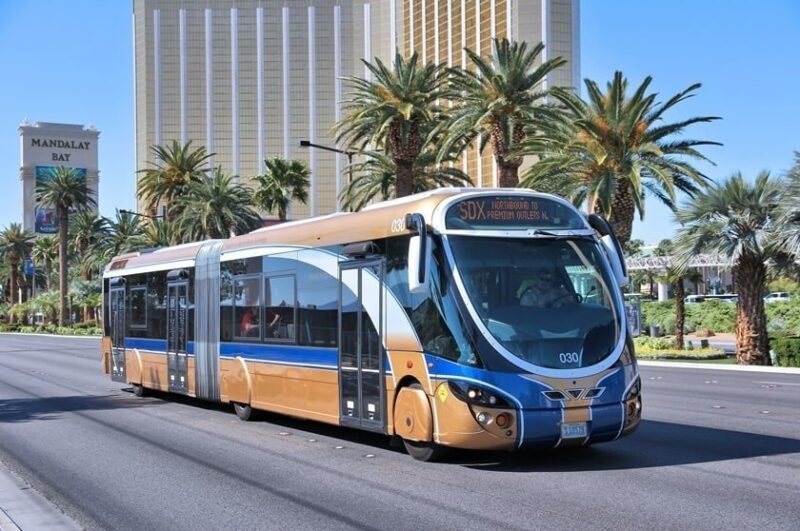 Saving money on a trip to Las Vegas is possible with some careful planning and budgeting. Here are several tips to help you make the most of your Las Vegas vacation without breaking the bank:
Travel During Off-Peak Times: Consider visiting Las Vegas during non-peak seasons to save big on your trip to Las Vegas, which often means lower hotel and flight prices. Avoid major holidays and weekends if possible.
Book in Advance: Plan and book your accommodations, flights, and activities well in advance will help you save big on your trip to Las Vegas, You can often find better deals and discounts by booking ahead of time.
Use Fare Comparison Websites: Utilize fare comparison websites and apps to find the best deals on flights and accommodations. Look for package deals that combine flights and hotel stays.
Stay Off the Strip: While staying on the Las Vegas Strip can be convenient, you can save big on your trip to Las Vegas by choosing accommodations slightly off the Strip. Many hotels offer free shuttle services to the Strip.
Consider Midweek Stays: Room rates are typically lower during the middle of the week (Tuesday through Thursday) compared to weekends.
Loyalty Programs: Sign up for loyalty programs offered by hotels and airlines to accumulate points and receive discounts, upgrades, or freebies.
Use Coupons and Discounts: Look for coupons and discounts for dining, attractions, and shows. Many websites, apps, and local publications offer these deals.
Set a Gambling Budget: If you plan to gamble, set a strict gambling budget and stick to it. Avoid chasing losses, and consider joining the casino's loyalty program to receive comps and rewards.
Eat at Off-Peak Hours: Restaurants often have lower prices for lunch and early dinner to save big on your trip to Las Vegas,. Take advantage of happy hour specials and daily meal deals.
Free Entertainment: Enjoy the free attractions and entertainment options on the Strip to save big on your trip to Las Vegas,, such as the Bellagio Fountains, the Mirage Volcano, and street performances.
Transportation: Use cost-effective transportation options like buses, trams, and ridesharing services instead of expensive taxis. Consider walking if your destinations are close together.
Avoid Excessive Resort Fees: Be aware of resort fees charged by hotels and resorts. Some properties have high fees that can add to your overall costs. Choose hotels with lower or no resort fees if possible.
Pack Essentials: Bring essentials like sunscreen, water bottles, and snacks to avoid overpriced purchases on the Strip and save big on your trip to Las Vegas.
Limit Alcohol Spending: Alcoholic drinks can be expensive in Las Vegas. Set a budget for alcohol or take advantage of happy hour specials to save big on your trip to Las Vegas.
Gaming Lessons: If you're new to gambling, take advantage of free gaming lessons offered by some casinos to improve your odds of winning and save big on your trip to Las Vegas.
Las Vegas offers a wide range of entertainment and dining options for every budget, so with careful planning, you can have a fantastic time without overspending.
Easy Ways to Save Big in Las Vegas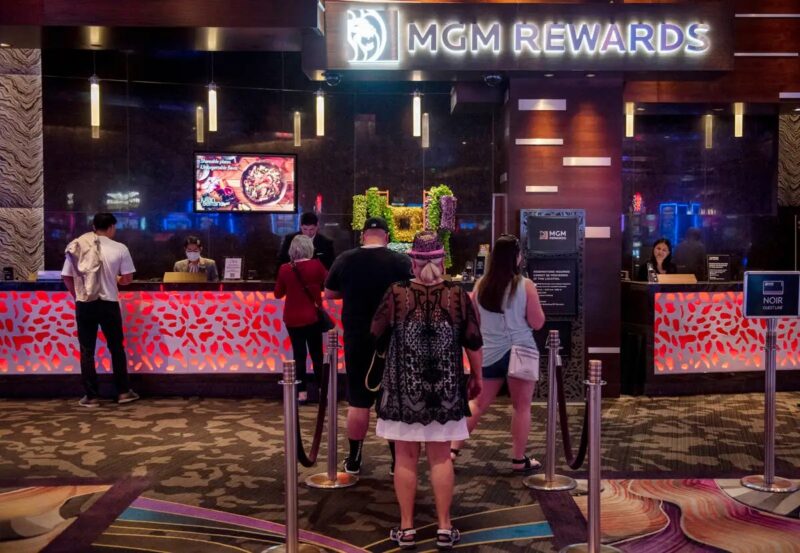 1. Join Loyalty Programs
Even though most visitors wouldn't guess it, Las Vegas is filled with loyalty programs. From hotels to casinos, users can get access to big deals just by providing some basic information. It's amazing what an email address and phone number can unlock in many venues. Armed with the right loyalty program, users get access to discounted show tickets, dining options, room rates and exclusive deals.
Usually these programs are based on point systems that accumulate when users spend money at participating properties. These points can be redeemed for free buffet access, slot plays and complimentary hotel stays. Start saving money by strategically spending with these loyalty programs.
2. Book Package Deals
Faced with a fluctuating amount of tourists and daunting competition, many travel companies offer enticing package deals. These include discounts on hotels, flights and popular attractions that can save users hundreds of dollars. Currently TripAdvisor, Vegas.com and Expedia all offer competitive Las Vegas package deals. From coupons to earned rewards points, there's no shortage of ways to save. Start travelling smarter by comparing package deals and booking well in advance.
3. Take Advantage of Online Deals
Even though there are plenty of referrals and reward systems, the internet is the best place to save. Show tickets, hotels and many attractions are all cheaper online. Websites like LasVegasJaunt.com and Tix4Tonight provide deals on everything from hotels to same-day shows. For just $5 a person for seven days, visitors can purchase a Vegas Dining Card from Tix4Tonight. This versatile card opens doors to 50% savings in participating restaurants. Stop paying full price and plan every major purchase online before you leave home.
Save Money on Gambling at Las Vegas
Saving money on casino games in Las Vegas is important, especially if you plan to gamble during your visit. Here are some tips to help you manage your casino expenses and potentially increase your chances of leaving with more money than you came with:
Set a Gambling Budget: Before you even step into a casino, decide on a budget for your gambling activities. Determine the maximum amount of money you're willing to spend, and stick to it. Do not exceed this budget under any circumstances.
Use Player's Club Cards: Sign up for player's club or loyalty cards offered by the casino. These cards can provide you with perks, such as free slot play, complimentary meals, discounts on shows, and more. Always use your card when playing.
Learn the Games: If you're new to casino games like blackjack, poker, or craps, take the time to learn the rules and basic strategies. Knowledge can improve your odds and help you make better decisions while playing.
Start with Low Stakes: If you're not an experienced gambler, begin with lower-stakes games. This allows you to enjoy the gaming experience without risking large amounts of money.
Avoid Slot Machines with High Minimum Bets: Slot machines vary in terms of minimum bets. Look for machines with lower minimum bets to make your bankroll last longer.
Manage Your Bankroll: Divide your gambling budget into smaller sessions or daily limits. Only bring the amount you plan to gamble for the day, leaving the rest in a secure location.
Avoid Chasing Losses: If you have a losing streak, resist the urge to chase your losses by increasing your bets. Stick to your budget and walk away if necessary.
Take Regular Breaks: Step away from the gaming tables or slot machines at regular intervals. Taking breaks can help you avoid making impulsive decisions and losing more money.
Set Win and Loss Limits: Decide in advance how much you want to win before quitting for the day. Additionally, establish a loss limit to prevent overspending.
Use Free Play and Promotions: Keep an eye out for promotions, free play offers, and tournaments at the casino. These can provide opportunities to gamble with bonus money or participate in low-cost competitions.
Play with Strategy: If you enjoy games of skill like poker or blackjack, study basic strategies to improve your chances of winning. Practice these strategies to build your confidence.
Know When to Walk Away: If you reach your win or loss limits, or if you're no longer having fun, it's time to walk away from the gaming tables or machines.
Avoid Alcohol While Gambling: Alcohol can impair judgment and lead to riskier bets. If you drink while gambling, do so in moderation or save the alcohol for after your gaming session.
Remember that gambling should be viewed as entertainment, and losses are a possibility. Always gamble responsibly and within your means to ensure a more enjoyable and controlled casino experience.
Save Money when shopping at Las Vegas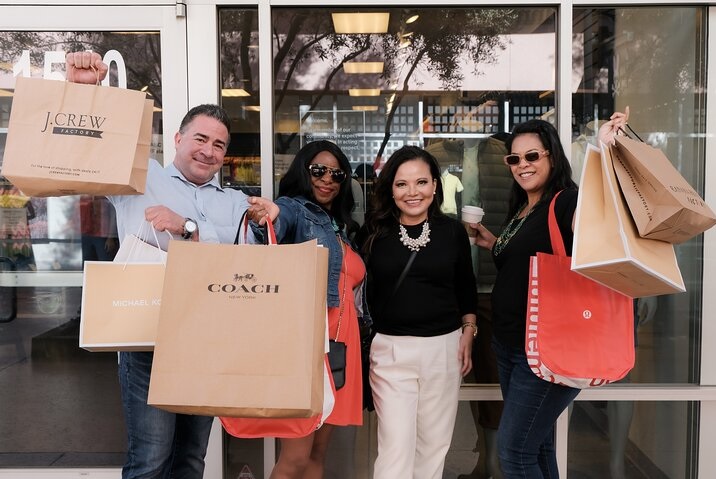 Shopping in Las Vegas can be a fun and diverse experience, but it's important to shop wisely to avoid overspending. Here are some tips to help you save money while shopping in Las Vegas:
Shop Outlet Malls: Las Vegas has several outlet malls, such as Las Vegas North Premium Outlets and Las Vegas South Premium Outlets. These malls offer discounted prices on popular brands, allowing you to find deals on clothing, shoes, and accessories.
Use Coupons and Discounts: Look for coupons and discounts at shopping malls and individual stores. Many malls and outlets have coupon books or apps that offer additional savings on top of existing discounts.
Shop During Sales Events: Timing your visit to coincide with major sales events, such as Black Friday or holiday sales, can result in significant savings. Check the event calendars of shopping centers for upcoming promotions.
Consider Tax-Free Shopping: If you're visiting from outside the United States, inquire about tax-free shopping. You may be eligible for a tax refund on eligible purchases. Keep your receipts and ask about the process at the stores.
Shop at Thrift Stores and Consignment Shops: If you're looking for unique and affordable clothing or accessories, consider thrift stores and consignment shops in the area. You may find one-of-a-kind items at a fraction of the cost.
Set a Shopping Budget: Before you start shopping, establish a budget for your shopping activities. Stick to this budget and avoid impulsive purchases.
Comparison Shop: Don't settle for the first price you see. Take the time to compare prices and quality at different stores, especially for high-ticket items.
Use Cash or Debit: Consider using cash or a debit card for your shopping to avoid accumulating credit card debt and interest charges. Leave your credit cards at the hotel if you're concerned about overspending.
Shop for Souvenirs Off the Strip: Souvenir shops on the Las Vegas Strip tend to be more expensive. Look for souvenir stores away from the tourist areas for better deals.
Join Store Loyalty Programs: Some stores offer loyalty programs that provide discounts, rewards, and exclusive offers to members. Sign up for these programs if you plan to shop at specific stores.
Avoid High-End Boutiques: While Las Vegas has many high-end boutiques in luxury hotels, these stores typically come with higher price tags. Shop at more affordable stores for everyday items.
Buy Only What You Need: Avoid the temptation to buy items you don't actually need. Focus on essential purchases, and think twice before making impulse buys.
Pack Light: If you're flying to Las Vegas, pack lightly to avoid baggage fees. You'll also have less space for shopping, which can help control your spending.
Ask for Discounts: Don't hesitate to ask store associates if there are any ongoing promotions, discounts, or upcoming sales events. They may be able to provide you with additional savings.
By following these tips, you can enjoy your shopping experience in Las Vegas while staying within your budget and finding some great deals along the way.
Conclusion
Save big on your trip to Las Vegas is not only achievable but also essential for a memorable and enjoyable experience. By implementing some smart strategies and following the above key tips, you can make the most of your Las Vegas vacation without breaking the bank. Always research and plan your trip well in advance. Look for deals on flights, accommodations, and activities to secure the best prices.
You can take advantage of loyalty programs offered by hotels, casinos, and airlines to earn rewards, discounts, and exclusive offers. Utilize coupons, daily deals, and promotional offers to save on dining, entertainment, and shopping experiences.
Remember that the best experiences in Las Vegas don't always come with the highest price tags. Focus on enjoying the moments, the sights, and the entertainment.
FAQs
Q1. How can I find the best deals on accommodations in Las Vegas?

To find the best hotel deals, consider booking in advance, checking travel websites and apps for discounts, and signing up for hotel loyalty programs for exclusive offers.
Q2. Are there any tips for saving money on dining in Las Vegas?
Yes, you can save on dining by seeking out happy hour specials, using coupons, eating at off-Strip restaurants, and taking advantage of all-you-can-eat buffets for value.
Q3. What's the best way to budget for casino gambling in Las Vegas?
Set a strict gambling budget before your trip, stick to it, and consider using loyalty programs for comps and rewards. Avoid chasing losses and know when to walk away.
Q4. Are there affordable transportation options in Las Vegas?
Yes, you can save on transportation by using the Las Vegas Monorail, public buses, ridesharing services, and walking on the Strip to avoid taxi fares.
Q5. How can I make the most of Las Vegas entertainment without overspending?
Look for discounted show tickets, check for package deals that include accommodations and entertainment, and take advantage of free attractions and street performances on the Strip.