Vintage stores in Vegas are really worth to visit. What are vintage stores? Vintage means under 100 years old. Antique is 100 or more. So Vintage stores in Vegas are those stores where you can explore and find things that are old and unique. Vintage stores in Vegas are a treasure. Vintage stores in Vegas offer rare, specially curated items. Sometimes those items are by well-known brands, some high-end (Gucci, Vivienne Westwood, Oscar de la Renta), some less so (Tommy Hilfiger and Levi's). From a business perspective, brands are particularly crucial to a vintage stores in Vegas.
Generally Vintage stores in Vegas offer clothing and as fashion is always changing, but certain styles never go out of fashion. That's why vintage clothing is so popular it's stylish and timeless.
One of my friends lately went to Nevada and got a chance to make a trip to Las Vegas and she found that it is not only famous for gambling and casinos but much more than that. As she wanted to visit places of attraction she got to see the Grand Canyon, Hoover Dam, had fun at lake Mead, visited the Mom museum, the Neon museum and had fun eating at best of places.
But one thing she told me that was something I loved to hear from her and that was her visit to the vintage stores in Vegas and the vintage emporiums in Las Vegas. She brought for me a glittery wearable besides few other things so I thought to share with you such stores where you can find some awesome treasure if you make your trip to Vegas city.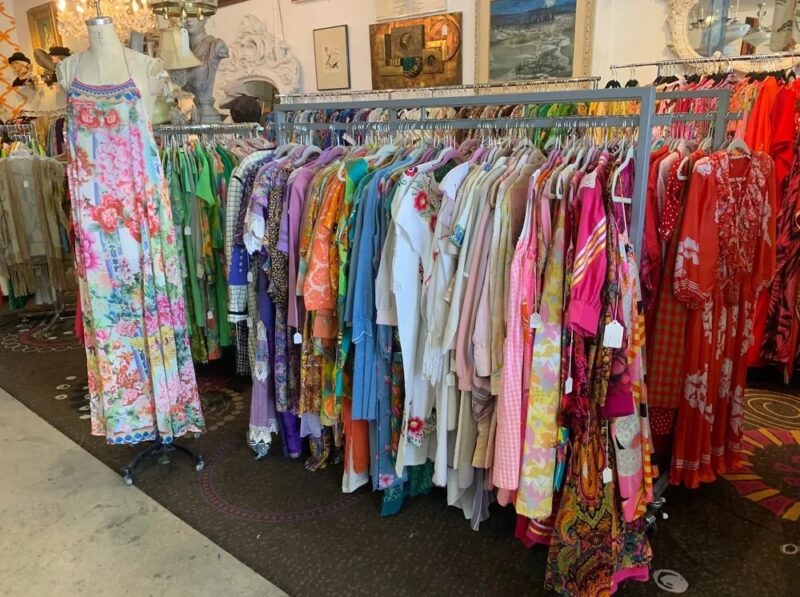 Anyone who sees a vintage stores in Vegas for the first time might think they're about to enter a thrift store, but the two are actually quite different. Unlike the plain, purely functional vibe of a thrift store, entering a vintage shop is like entering a party.
Sometimes with high warehouse ceilings or decorated with wood paneling and string lights, vintage shops are always blasting music you can't help but bop around to. The difference between Vintage stores and Thrift stores is all about price. Thrift shops are much cheaper than vintage shops. You can find amazing pieces for four, three or even one dollar. Where as Vintage stores have fixed price and a higher price range of products.
Five Vintage Stores In Vegas To Visit And Explore
Find here five vintage or thrifty stores that you must visit if you are in Las Vegas.
Location: 6446 W Charleston Blvd, Las Vegas, NV 89146, USA
Phone: +1 702-870-1991
Opening hours is from Tuesday to Saturday: 10:00 AM – 4:00 PM and closed on Sundays and Mondays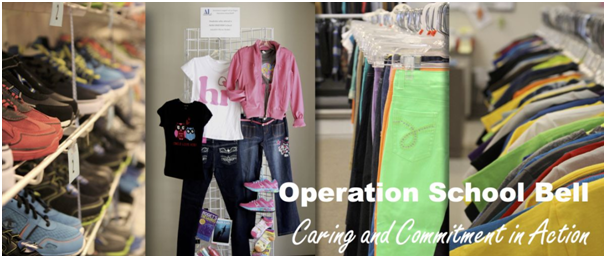 Assistance League vintage store is celebrating their 40th year as they were established in 1976. Actually this is an non profit organization that puts caring and commitment into action through philanthropic programs in the Las Vegas community. They serve children and adults in the community and their thrift shop is one of their main sources of funding. The shop is staffed and managed entirely by member volunteers.
What you will find in the shop is a section of designer clothing and accessories, a selection of antiques and collectibles, men's and women's apparel and shoes, books for every age, housewares, linens, home decor, seasonal items and jewelry, all at affordable prices.
They also carry other items that are donated, such as tools, sporting goods and furniture. In December, the store opens a separate showroom packed with Christmas décor, dishes, ornaments, and more. Shop early in the month as the good stuff gets snapped up fast. Many arts district stores offer antiques, vintage clothing, high fashion, and mid-20th century furniture/furnishings and other collectible items.
2. Moving Avenue
Location: 819 S Decatur Boulevard, Suite 200 Las Vegas, NV 89107
Phone: (702) 822-1185
Open 24 hours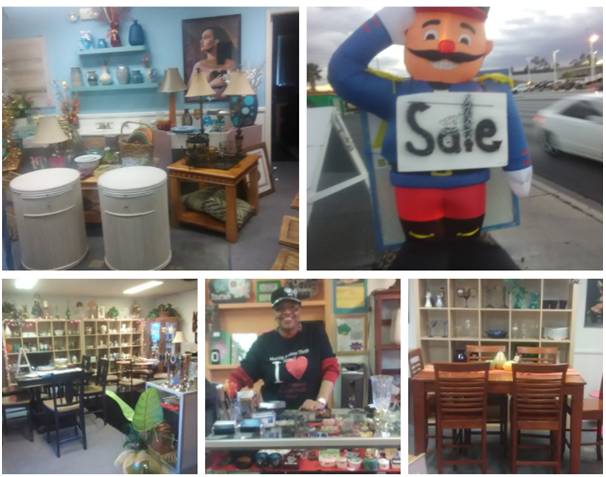 Moving Avenue offers many services like they provide packers and movers if you are moving around and this is their family business run by mother and daughter Berni and Rochelle. But their thrift store is must to visit. Housed in a small ranch house, the shop features a variety of high-quality used housewares, clothes, and accessories, as well as artwork by local artists.
The business gives the owners, a way to connect with and make a difference in their community. You will find some interesting local stuff here to buy at affordable rates.
3. Goodwill Deja Blue Boutique
Location: 1280 W Cheyenne Ave. North Las Vegas, NV 89030
Phone: 702-214-2000
Open 9am to 7pm 7 days a week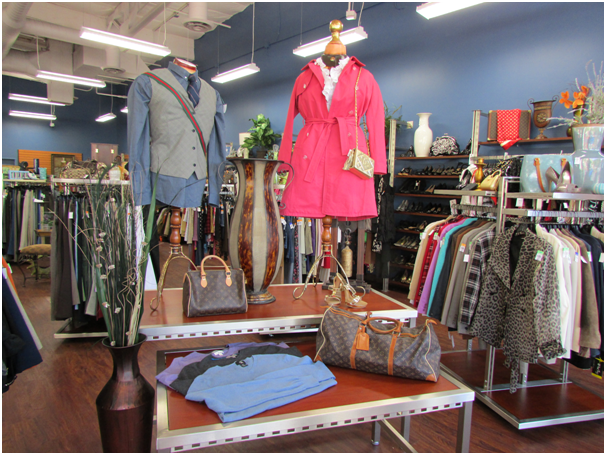 Goodwill's Deja Blue Boutique offers a hip and fun shopping experience and feature a curated collection of luxury, high-end fashion brands, vintage, trendy clothing, shoes and accessories for fashion conscience men and women that know the value of a good bargain. There are two Las Vegas area locations, one in Summerlin and one in Henderson, you can find purses, jeans, sunglasses, jewelry, blouses, shirts, shoes and more from your favorite couture brands at prices you won't believe. You can also find electric inventory of housewares, computers, small appliances, furniture and much more at bargain price.
Also find unique items, vintage items, high-end and luxury home goods to turn your home into your personalized style. As new items are added daily you need to shop here for a cause as whatever the profit is earned from your purchase goes into job placement services for out of work locals. What's more as shopping Goodwill stores is always tax free because Goodwill is a 501C3 nonprofit.
Basically, going to Deja Blue is like going to a much smaller version of the mall or, perhaps more accurately, it's as if every store in the mall just donated their super-savings racks, the ones where they're just trying to liquidate the stuff nobody bought from last season, and this is the place they donated it to. Mall brands abound: In the men's section, you can found much Hollister, Structure, Levis and Tommys both Hilfiger and Bahama. There was also a whole rack of leather jackets. Remember that just because a jacket is leather does not make it cool, as evidenced by the one at left.
Location: 390 S Decatur Blvd, Las Vegas, NV 89107, USA
Phone: +1 702-383-1082
Open 24 hours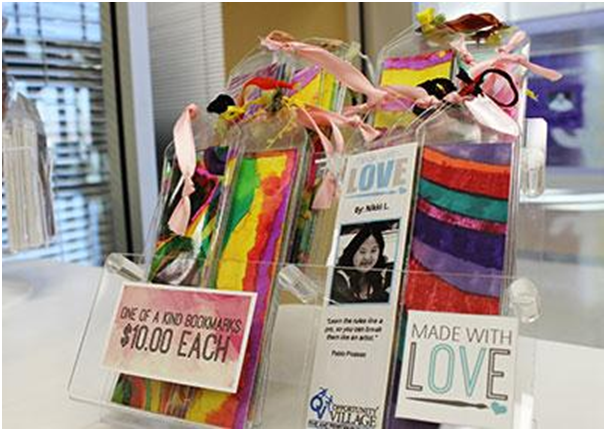 Opportunity Village was started in 1954 by a group of families in Las Vegas looking to support children with intellectual disabilities. The vintage store is just one of the many business entities of the non-profit organization that helps provide a better life for those affected. Money raised from the thrift store goes directly to support vocational training, job placement, art and life skill training, advocacy and social recreation programs.
Opportunity Village serves people in Southern Nevada with intellectual and related disabilities, to positively impact their lives and the lives of the families who love them. There are a wide variety of ways you can get involved with Opportunity Village – sponsoring events, volunteering your time, hosting a fundraiser, and more.
You'll find everything from clothing to furniture in the store. You can go for, books, small appliances and clothing for remarkably low prices. Opportunity Village, has been repeatedly voted "best non profit organization" in Las Vegas and is also known for its Magical Forest Christmas event which is must-see in December.
Location: 2930 N Las Vegas Blvd, North Las Vegas, NV 89030, USA
Phone: +1 702-642-3777
Open every Friday from 4:00pm, Saturday and Sunday from 6:00am.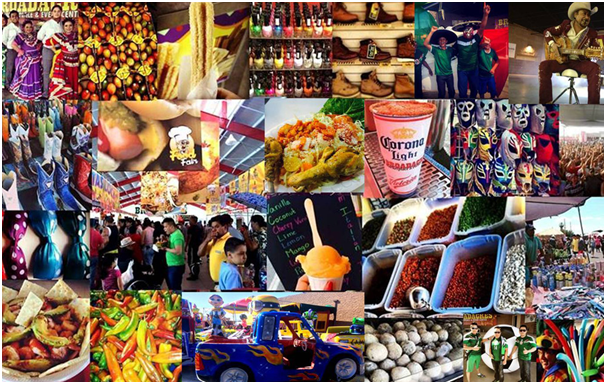 Broadacres Marketplace sits on over 44 acres of land with 22 acres of paved parking located at the intersection of Las Vegas Blvd. and Pecos Blvd. in North Las Vegas, Nevada. It has over 1,100 vendor spaces sell everything like antiques, collectibles, toys, crafts, household appliances, tools, shoes, and even coconuts. As you stroll through acres of amazing items at amazing prices you will find locksmiths and jewelers display their wares. Also you can shop for Vegas themed t-shirts and souvenirs just like the ones sold in the hotels, but cheaper. Browse tools, furniture, appliances, CDs, DVDs, clothes, knick-knacks, and artwork, both new and used.
Current owner Greg Danz's father helmed a series of swap meets in their native California. When Danz came to Las Vegas to oversee their new acquisition, he sought to transform Broadacres from a place where you went to shop to a place where you went to shop and then stayed awhile.
"We would study the traffic, and people were spending less than 30 minutes there," Danz recalls. "They were just going, buying something and pretty much leaving. I walked on there, and I could see the potential of what they were missing."
Also it has a large stage and covered seating area where you can enjoy live bands every Saturday and Sunday. This area also includes ten large HD screens which show popular sporting events and shows. So weekend nights feature Mexican music and dancing.
If you feel exhausted and hungry it has a wide range of food and beverage choices. They have a snack bar and six restaurants serving everything from Mexican food to authentic BBQ. You can sample great food, and enjoy the aroma of roasting peanuts as you shop.
Also there are many other vintage stores that you can visit besides these five like Studio 8 Ten; Catholic Charities; Las Vegas Rescue Mission; Dinosaurs and Roses and few others.
Find here 10 Vintage stores in Vegas to visit on your trip to Las Vegas.
Note that all these vintage stores offer best buys and are mostly operated by local charities. You can find best products here mostly homemade items within your budget. So next time when you are in Vegas do not just spend time at casinos to play games but also visit these stores to find wonderful treasure for your home.