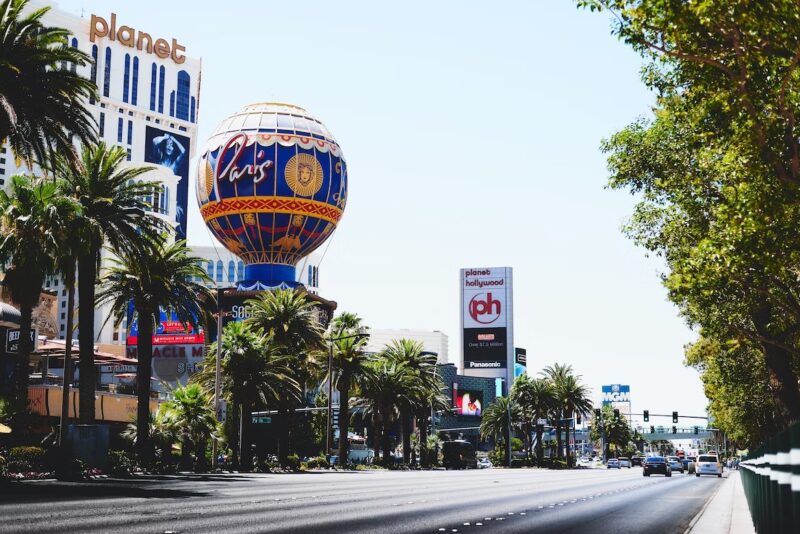 Trip to Vegas means so many things to see and do! Although, it is widely known for its casinos and gambling activities this is not all that defines this sin city! Vegas is packed with loads of great activities that will spice up your interest and inspire you to visit the city again to explore more attractions.
If you're planning a trip to Vegas and want to make the most out of your experience, here are some tips to enhance your visit:
Plan Ahead: Research and plan your itinerary in advance. Identify the attractions, shows, and activities you want to experience and make reservations where necessary. This will help you maximize your time and ensure you don't miss out on anything you're interested in.
Set a Budget: Establish a budget for your trip and stick to it. Vegas offers a wide range of entertainment options, from expensive shows to high-end dining. Decide how much you're willing to spend and allocate your funds accordingly. Keep in mind that there are also many free or affordable attractions available.
Explore Beyond the Casinos: While casinos are a significant part of the Vegas experience, don't limit yourself to just gambling. Venture out and explore other attractions such as iconic landmarks, museums, shopping centers, and outdoor activities like hiking in nearby Red Rock Canyon or visiting the Hoover Dam.
Take Advantage of Free Attractions: Vegas offers several free attractions and shows. Don't miss the iconic Fountains of Bellagio, the Volcano at The Mirage, or the Wildlife Habitat at the Flamingo. Visit the various themed hotels and enjoy their unique atmospheres without spending a dime.
Time Your Visit: Consider the time of year you plan to visit Vegas. Summers can be extremely hot, while winters are mild. Spring and fall generally offer pleasant weather and fewer crowds. Additionally, midweek stays are often more affordable and less crowded than weekends.
Join Player's Clubs: Sign up for player's clubs at casinos you visit. These loyalty programs offer rewards, discounts, and sometimes even freebies. Take advantage of perks like complimentary meals, show tickets, or discounted hotel rates based on your level of play.
Try Different Cuisine: Vegas is known for its diverse dining options. Take the opportunity to sample a wide range of cuisines, from celebrity chef restaurants to casual eateries and food courts. Don't limit yourself to just buffets; explore the vibrant culinary scene.
Attend Shows and Entertainment: Vegas is famous for its world-class entertainment. Book tickets for shows featuring renowned artists, magicians, acrobats, or musicals. From Cirque du Soleil productions to headlining residencies, there's something for everyone's taste.
Practice Responsible Gambling: If you choose to gamble, set limits and stick to them. Only gamble with money you're willing to lose and avoid chasing losses. Remember that gambling is based on luck, so approach it as entertainment rather than a guaranteed way to make money.
Stay Hydrated and Take Breaks: Vegas can be overwhelming with its bright lights, constant activity, and non-stop entertainment. Stay hydrated, especially in the desert climate, and take breaks to rest and rejuvenate. Pace yourself to avoid exhaustion and maximize your enjoyment.
How to Make the Most Out of Your Trip to Vegas
Here are some great tips that can help you make the most of your Trip to Vegas
1.Know your Surroundings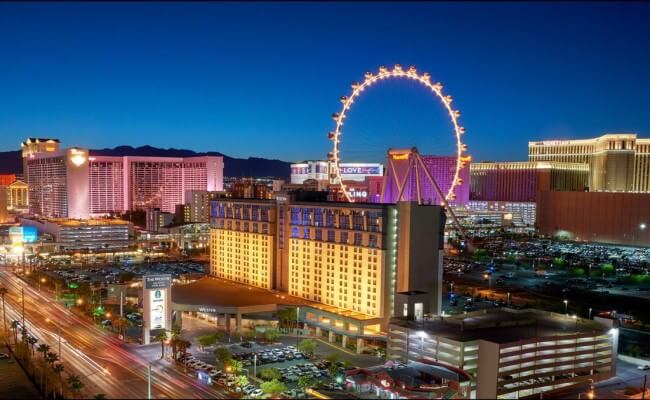 Once you get to your hotel, it's time to look around the venue to get familiar with the place. Look out for the vending machines, restrooms, and restaurants. This will not let you get lost during your stay. You can also look for live shows, shopping centers, and restaurant. You may want to go to the Strip. Do not forget to talk to the concierge or the front desk attendant at your hotel to get more information on places and attractions that will interest you.
You may also just hop a Big Bus in case you want to learn more about the history of Vegas and see the sites on a guided tour.
2. Plan your Las Vegas Strip Trip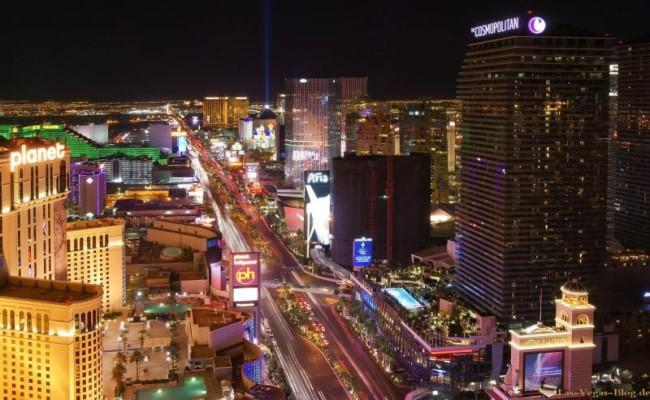 As the Las Vegas Strip is 4 miles long, which means you will have to walk a lot to see the strip through. You should plan your trip to Vegas accordingly so that you do not get exhausted once you get to your next attraction. Bring your shoes so that your short commutes are comfortable.
There are also walkways on both the sides of the casino. You may also opt for the tram or the Las Vegas Monorail to get to casinos, shopping centers, restaurants, and hotels in the city. Chances are you may want to travel short distances like Bally's to Paris or Excalibur to Luxor in the comfort of air conditioning.
3. Carry the Essentials like Water, a Jacket, and Sunscreen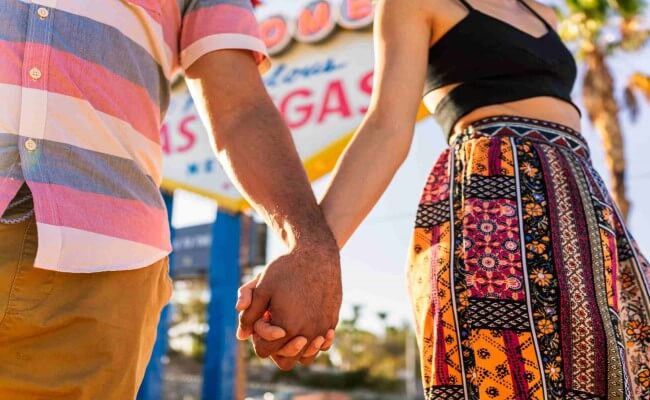 Even in case you are planning to trip to Vegas during the warmest months of the year, make sure you carry a light jacket with you everywhere you go. The temperatures outside are often different than the cool air you will feel when you enter casinos and some restaurants. These systems often keep the temperature of the venue cool from outside heat but after spending a few minutes inside, you might get a little chilly.
Having a bottle of water will keep you hydrated throughout the day or night. Sunscreen is also important, even if you are visiting in the winter season, the sun still shines brightly, so your sunscreen will help and do not forget to use it every 60 minutes or so.
4. Get Some Lessons in Gambling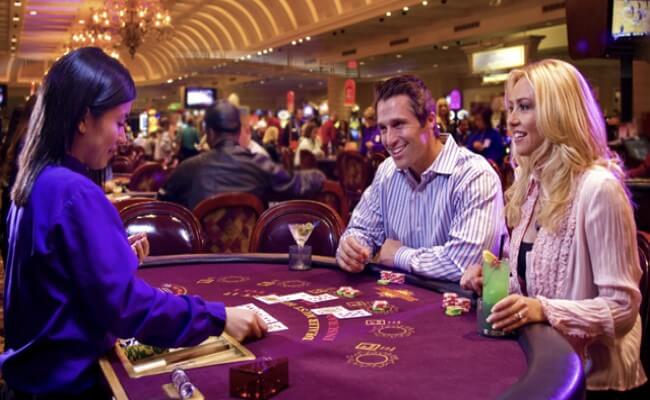 Even if did not come to Vegas to gamble, take a few gambling lessons. It will teach you the basics of casino games and give you a little practice before you would play an actual game. You will learn where you should sit at the gaming table and how to understand what a dealer means when he/she uses certain phrases.
5. Get Free Cocktails at the Casino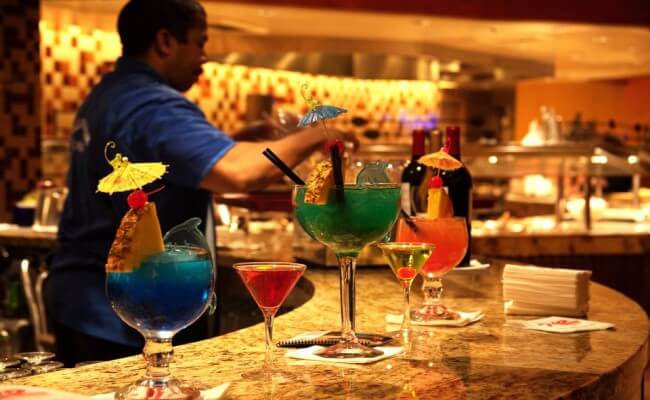 Do not ever buy a cocktail on your trip to Vegas if you are heading to the casino for a night of gambling before you reach the table. Wait for an attendant and ask for your cocktail order. Most of the time, they offer free drinks as long as you are gambling. This is the way the casino keeps its players at the gaming tables. It could be late but definitely you will get free cocktails.
6. Do not Forget to Join Players Clubs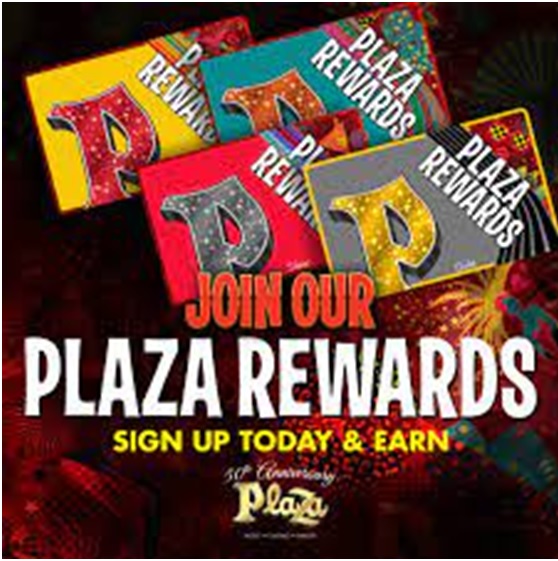 Joining a player's club is a great idea if you plan to trip to Vegas again in the future. After becoming a Players club member, swipe the card often within the premises. Doing so will get you discounts on casino games, hotel facilities and meals at restaurants. You can even get a discount on tickets to live shows. It will save you money, making your trip worthwhile.
7. Avoid Peak hours for Dinner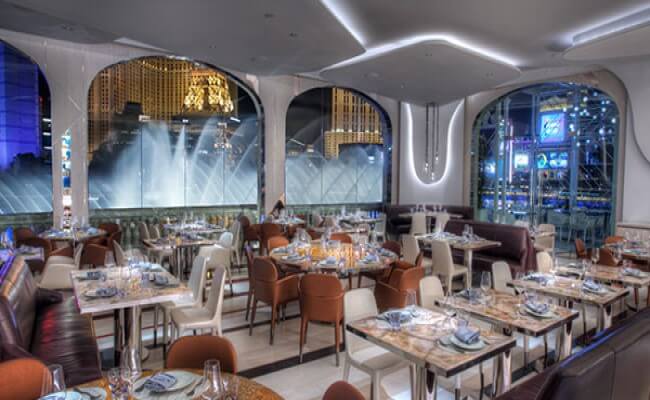 If possible, avoid going for dinner in Las Vegas during peak hours, i.e. between 6 p.m. and 8 p.m. Instead, try to have dinner around 5 p.m. or 5:30 p.m. or after 8. This rule of thumb on your trip to Vegas is especially true for several buffet-style restaurants in the city. Because during peak hour it could take hours for you to get your food, which you can spend taking in other attractions. You may also look for an option if you could order from the hotel's restaurant and get the food delivered to your room as it will also earn you more players' club points.
Do not forget to benefit from ridesharing option as it is the best bet when you are getting to and from your dinner location. You may have to wait for a cab better to use ridesharing and get to your destination faster on time.
How to reach Las Vegas?
To reach Las Vegas, you have several transportation options depending on your starting point and preferences. Here are some common methods of reaching Las Vegas:
By Air: McCarran International Airport (LAS) serves Las Vegas and is one of the busiest airports in the United States. You can find direct flights from major cities worldwide. If you're traveling internationally, you may need to connect through a major U.S. city before reaching Las Vegas.
By Car: Las Vegas is well-connected by major highways, making it easily accessible by car. If you're driving from nearby cities like Los Angeles, Phoenix, or Salt Lake City, you can reach Las Vegas via Interstate 15. The driving distance and time will vary depending on your location.
By Bus: Several bus companies operate routes to Las Vegas from various cities across the United States. Greyhound and Megabus are two popular bus services that offer connections to Las Vegas.
By Train: Amtrak, the national rail service, provides train services to Las Vegas. However, there isn't a direct train route to the city. You would need to take an Amtrak train to a nearby city like Los Angeles or Barstow, and then transfer to a bus or rental car to reach Las Vegas.
By Shuttle Service: If you're already in a neighboring city or at another location in Nevada, you can consider using a shuttle service. Several companies offer shuttle services between popular destinations like Las Vegas and Los Angeles.
Once you arrive in Las Vegas, there are additional transportation options available within the city, including taxis, ride-sharing services, and the Las Vegas Monorail, which connects several major resorts and attractions along the Las Vegas Strip.
It's important to check the availability and schedules of transportation options based on your specific travel dates and preferences.
What is the cost for trip to Vegas?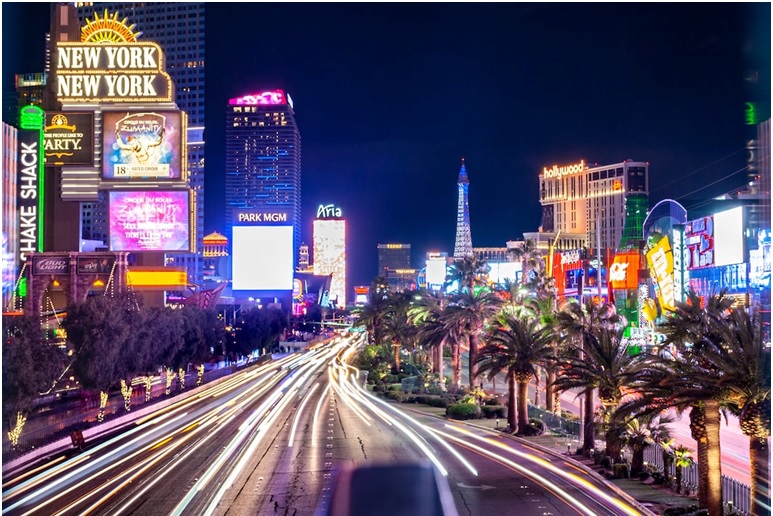 The cost of trip to Las Vegas can vary greatly depending on various factors such as your travel dates, accommodation choices, dining preferences, entertainment activities, and overall spending habits. Here are some general cost considerations to keep in mind:
Accommodation: The cost of accommodation in Las Vegas can vary widely. You can find budget-friendly options starting around $50-$100 per night, while luxury resorts and hotels can range from $200 to several hundred dollars per night. Additionally, resort fees are common in Las Vegas and can add to the overall cost of your stay.
Dining: Las Vegas offers a wide range of dining options to suit different budgets. You can find affordable eateries, buffets, and fast-food outlets, as well as high-end restaurants helmed by celebrity chefs. The cost of meals can vary from around $10 at budget-friendly establishments to several hundred dollars at upscale restaurants.
Entertainment: Las Vegas is known for its entertainment options, including shows, concerts, and nightlife. Ticket prices for shows can vary significantly, ranging from around $50 for a basic ticket to several hundred dollars for premium seats at popular performances. Nightclubs and bars may have cover charges or drink minimums.
Gambling: If you plan to gamble while in Las Vegas, it's essential to set a budget and gamble responsibly. The amount you spend on gambling is entirely up to you, and it can range from a minimal amount to significant sums.
Transportation: The cost of transportation within Las Vegas will depend on your preferred mode of travel. Taxis, ride-sharing services, and the Las Vegas Monorail all have associated costs. Walking along the Las Vegas Strip is also a popular and cost-effective way to get around.
Additional Expenses: Other expenses to consider include shopping, spa treatments, sightseeing tours, and any additional activities or attractions you wish to experience during your visit.
It's important to note that these are general cost estimates, and your actual expenses may vary. It's advisable to plan your budget in advance and research prices for specific accommodations, activities, and dining options to get a better idea of the costs associated with your visit to Las Vegas.
Synopsis
These are some of the quick tips on your trip to Vegas that will help you make the most of your vacation to Vegas as it is full of happening city and having some basic tips would save you time, money and efforts.