I love all by my heart..heart has been a symbol of love since time immemorial. As an organ it is linked to our emotions mind and soul. According to ancient times both the ancient Egyptians and Greeks considered the heart and not the brain to be the source of our thought, feeling, and will.
Researchers and doctors found after much of study that 'Heart' was the main seat of all our feelings. It has a direct relationship to physical changes in the body, presumably none so apparent than the rhythm of the heart. When a powerful emotion such as fear or anger grips us, the changes in blood pressure and heart beat are the most obvious.
A man sees in the world what he carries in his heart.
Von Goethe #writing #gratitude #film #love#Art Kopera pic.twitter.com/CEuQ21PItU

— Novelicious (@noveliciouss) September 26, 2018
You can test this by yourself and see how your heart starts pounding when you win Jackpot in a slot game or a lottery. Also your heart starts to beat faster when you in fear. Remember when you met your first date…what did your heart did to you…All this proves that love, anger, fear or any emotion can produce some of the most violent of these changes which you can literally feel it in your chest.

One more thing I can share with you. People that go by the heart always have more pain in life than people who play mind games. That's for a fact.
But I love the way my heart goes and this Valentine I am going to play few heart games to enjoy by myself. If you wish to play some of the free games that are related to our heart, then here are the three awesome free games that you can play on the go with your cell phone be it iOS or Android.
1. Choices: Stories you play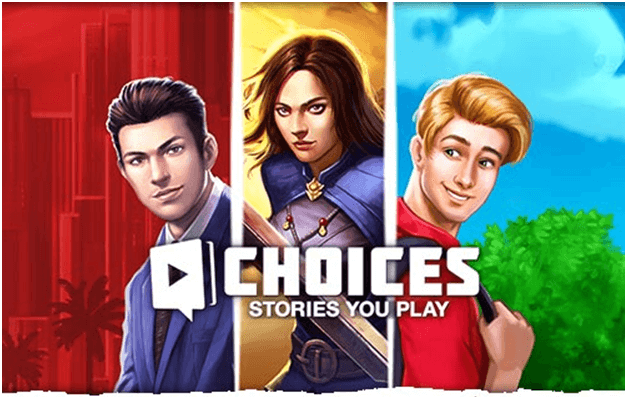 Choices is the most popular game app right now at the app store. Gamers are just crazy for this game. In this game your once choice changes your life. You can fall in love, solve crimes, or embark on epic fantasy adventures in immersive visual stories where you control what happens next!
The latest stories in the game are:
The Freshman: It is a college drama, and you'll make new friends for life and find true love romancing your schoolmates.
The Crown and the Flame: Here your enemies stole your kingdom, but now the time has come for you to raise an army, master magic, and reclaim your crown!
Perfect Match: Sign up for the high-tech matchmaking services of Eros Incorporated, and master the dating game!
BloodBound: You're applying for a job with brilliant CEO billionaire Adrian Raines. Urban fantasy meets romance in this sexy vampire thriller.
High School Story: Did you had any crush when you were in school? Make friends, find love, and attend the Homecoming dance in your very own High School Story!
Ride or Die: A bad boy romance, America's most eligible book 2 are some of the various other love making stories here. Download this free game app from iTunes for iPhone and from Google Play for Android. You can connect with your Facebook account too to play this game. Though the game is free but you can subscribe for unlimited keys, allowing you to play as many chapters as you like during your subscription period:  Subscriptions are $2.99 weekly and $7.99 monthly. Also there are in app purchases to buy more diamonds to play the game.
2. High School Story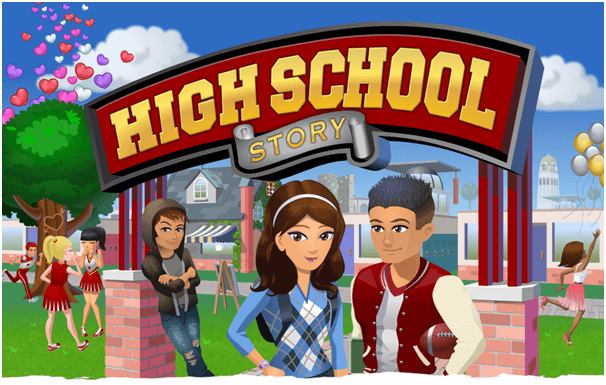 High school story is another heart game to play where you can throw parties, make friends, and date the coolest kids in town. Play as a jock, nerd, or prep – the choice is yours as you live your teenage years your way! Be the guy or girl that everyone wants to know.
In this game you can date your special characters to your school, and unlock exclusive stories and throw parties to unlock over 30 characters. The most interesting thing I found in this game is that you can build your own dream school and learn new vocabulary in fun mini-games!
Note that High School Story is completely free to play, but you can purchase some game items with real money. If you don't want to use this feature, you can disable in-app purchases in your device's settings. Download this game from iTunes for iPhone, from Google play for Android cell phones and from Amazon store.
3. Hollywood U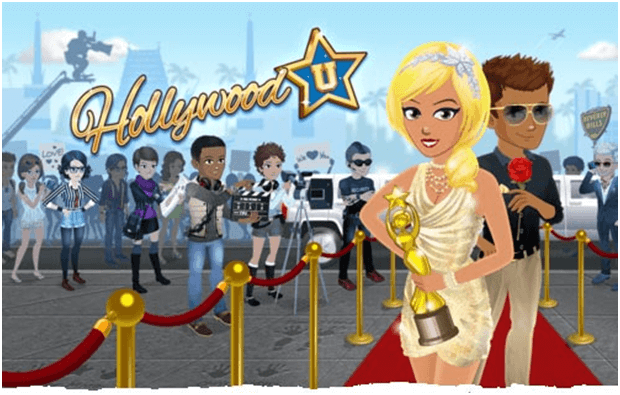 This heart game gives you an offer to accept letter to join the prestigious Hollywood university. You can pack your bags and get ready for fame, fashion, and romance at the school where celebrities are made! Become a Director, Movie Star, or Fashionista and dress in dozens of high fashion gowns and outfits. Also jet set to Vegas, attend red carpet premieres with ongoing dates that build your relationship! OR make blockbuster movies and build your own entourage by recruiting Celebutantes, Action Heroes, Reality TV Stars and more.
Though this game is all free but there are in app purchases to do to get more diamonds to continue your game which is your own personal choice. Download this game from iTunes for iPhone, from Google Play for Android cell phone and also from Amazon store.
All these above three games are developed by Pixelberry Studios which is a mobile game development company based in Mountain View, California, United States. This company was founded in 2013 by Oliver Miao, Keith Emnett, and Winston She, Pixelberry aims to create "games with heart". Lately in November 2017, Pixelberry was acquired by Nexon.
Choices Story you play is their most popular game. If you want to know the cheat to get more diamonds to play this game stay tuned here to read our next blog.