If you are fond of exploring the hidden gems of each state towns with quaint shops and restaurants, mesmerizing histories, fun experiences and natural beauty. Here are the 12 Most Charming Towns in America.
1. Winslow, Arizona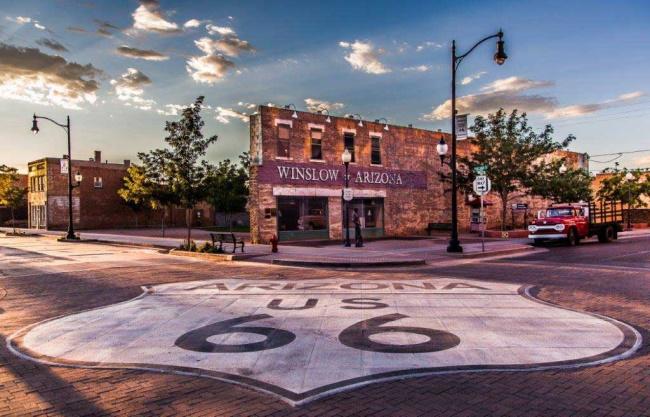 This is it: the Winslow, Arizona, you heard about in the Eagles' song Take It Easy. Once a railroad stop on the "Mother Road," Route 66, Winslow is a popular stop with drivers and motorcyclists. La Posada Hotel, designed for the Santa Fe Railroad, still books guests into elegant rooms furnished with Zapotec rugs and Mexican tiles. Outdoor adventurers head north of town, to Homolovi State Park, to hike the trails and look for archaeological sites and Hopi petroglyphs.
2. Eureka Springs, Arkansas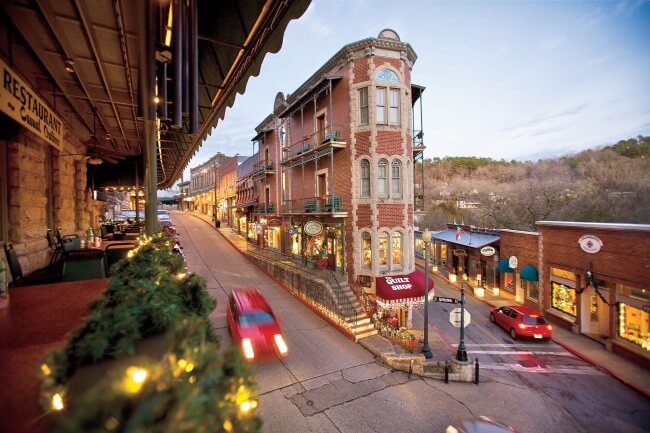 It is one of the "Dozen Distinctive Destinations" by the National Trust for Historic Preservation, Eureka Springs, Arkansas, is an isolated, peaceful town in the heart of the Ozarks. Victorian homes built on cliff sides line its winding streets, whereas its historic downtown area offers more than 100 art galleries and shops to explore.
3. Fairhope, Alabama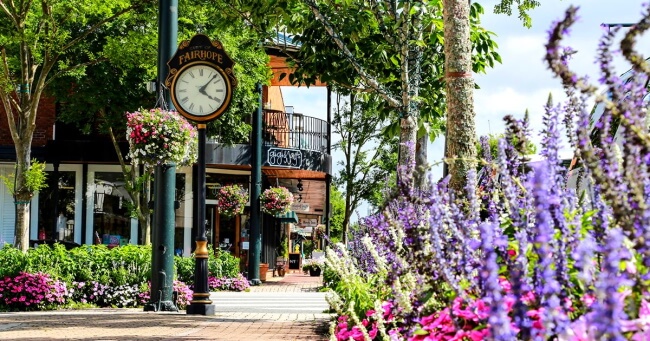 This is the native to Southern authors Rick Bragg and Fannie Flagg. This Mobile Bay town also flaunts its own French Quarter, and the luxurious Grand Hotel Golf Resort and Spa. It is named the state's top hotel and top spa. Located just minutes away in Point Clear, its two golf courses repeatedly make the list of Best Golf Resorts in America.
4. Unalaska, Alaska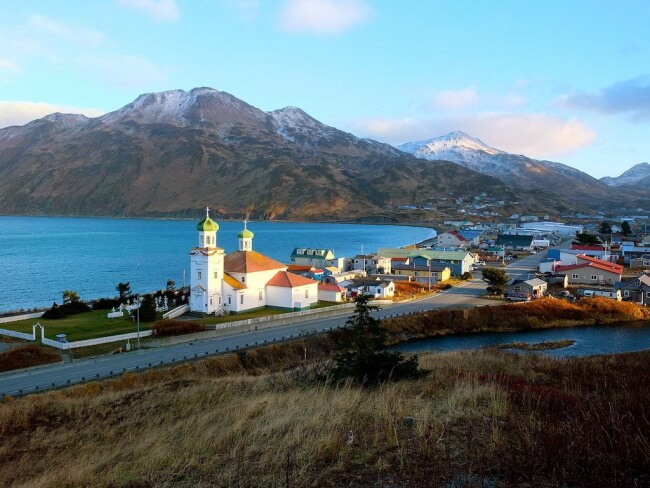 This small town has a population of around 4,524, and is a perfect spot for a quiet getaway. It attracts more visitors, however, as Viking, Windstar and other major cruise lines add it as a destination. Remote and beautiful, you can access Unalaska only by plane or boat. Its attractions include hiking, whale watching, and exploring World War II history at the Aleutian WWII Visitor Center and the Museum of the Aleutians.
5. Mancos, Colorado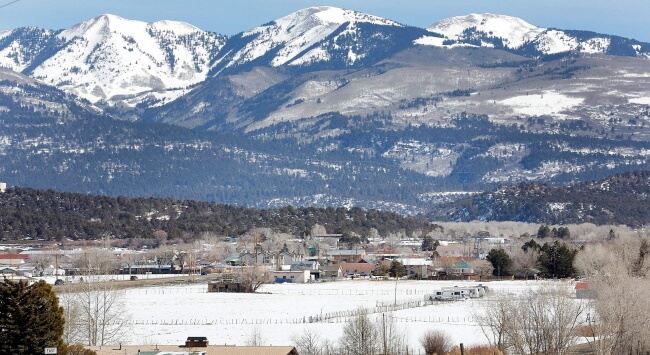 The zest of the West is alive and well in Mancos, Colorado, where ranching is still a way of life. This community of about 1,600 is located just east of the entrance to Mesa Verde National Park. It is a great place for nature lovers and adventurers who like to ride horses, bike and hike. More than 150 artists and other creative beings live in the area; their galleries line historic Main Street in the creative district. This area was home to the late Western author, Louis L'Amour which is a great excitement if you are a book lover.
6. Carmel, California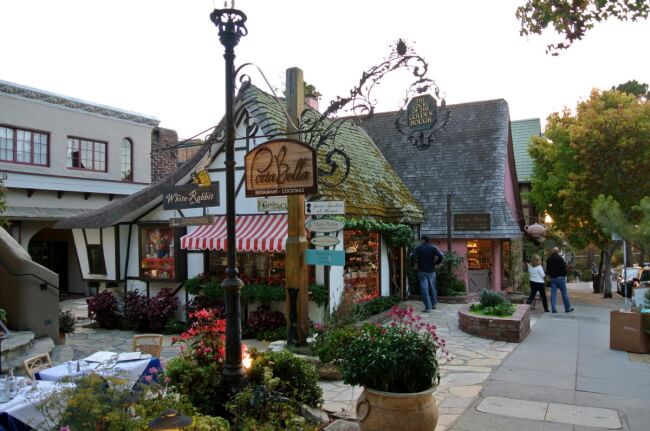 It is a world-renowned, one-square-mile village on California's central coast. It features fairytale-like cottages and also its upscale boutiques, art galleries, historic Carmel Mission Basilica, wineries and other attractions. Carmel Beach has been considered as America's top beach towns.
7. Essex, Connecticut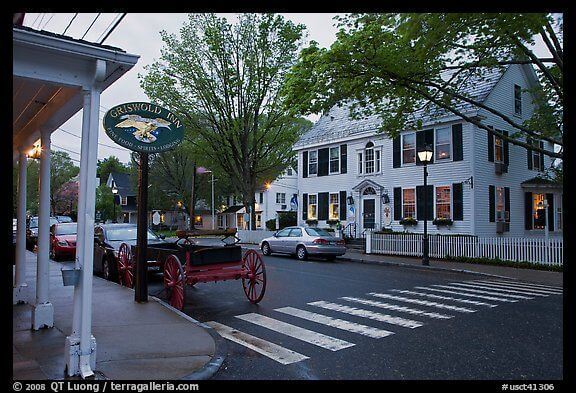 Also termed as a "storybook village," Essex, Connecticut, is a less-known treasure on the Connecticut River. This historic seaport town has a quaint Main Street filled with the restored homes of sea captains, galleries and boutique shops. Don't miss the Connecticut River Museum, housed in an 1878 steamboat warehouse. Registered on the National Register of Historic Places, this place is the only one of its kind still on the river. Train enthusiasts can catch the only steam-train-to-riverboat ride in the U.S. here.
8. Crystal River, Florida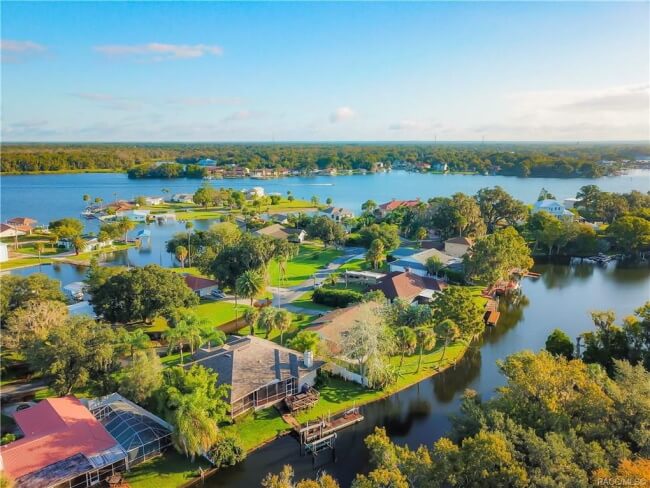 Located on Florida's Nature Coast, Crystal River draws visitors who enjoy boating, diving, fishing and eco-touring. It's also the only place in the United States where people are allowed to swim with manatees when accompanied by trained guides. Visitors may also see these beloved "sea cows" when they kayak or paddleboard or walk the Three Sisters Springs boardwalk in Crystal River.
9. Cartersville, Georgia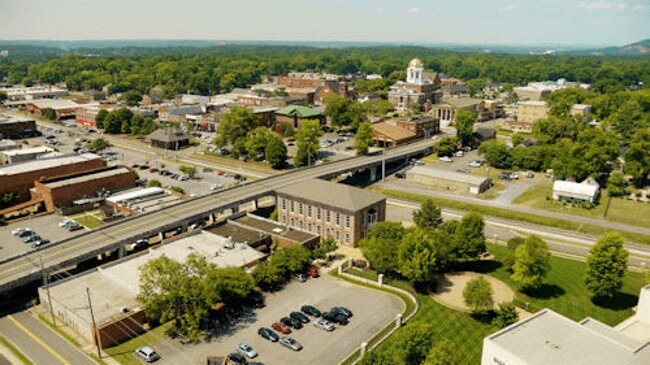 You can find dinosaurs and fine Western Art in Cartersville, Georgia, located about 50 minutes from Atlanta. It's world-class Tellus Science Museum houses permanent galleries of fossils, minerals, transportation technology and much more, while the Booth Western Art Museum is the world's largest permanent exhibition space for Western art. After browsing the museums, visit Cartersville's historic downtown and make a selfie in front of the first painted wall ad for Coca-Cola.
10. New Castle, Delaware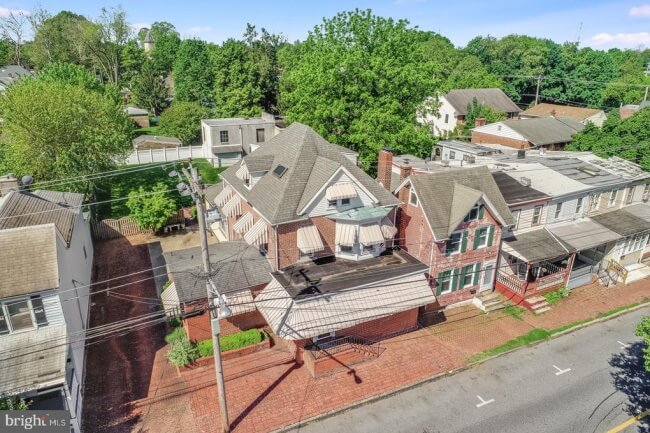 Visitors come to watch this fine town homes and mansions like the Read House & Gardens or stroll along the Delaware River in lovely Battery Park. It is one of the 12 Most Charming Towns in America. Other popular attractions are tours of period homes and churches like Dutch House, Amstel House and Immanuel Episcopal Church on the Green. The downtown courthouse is part of the First State National Historical Park.
11. Hilo, Hawaii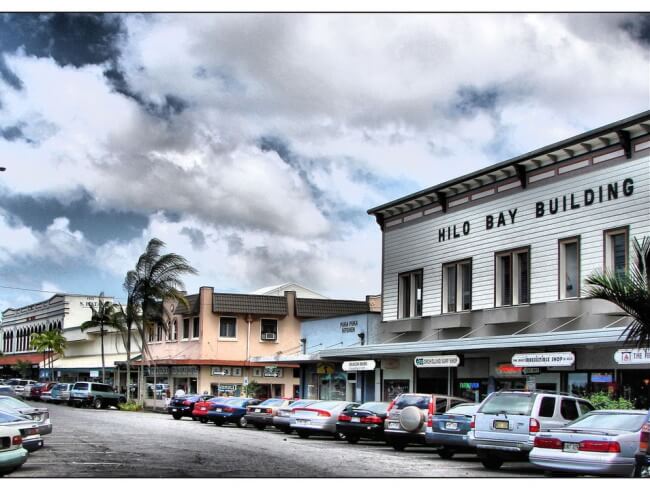 You can pay visit to the charming town of Hilo, on the Big Island of Hawaii, for its world-famous Punalu'u Black Sand Beach and the Kahuku Unit of Hawai'i Volcanoes National Park. It is one of the 12 Most Charming Towns in America. Downtown Hilo soffers a fun mix of shops, museums, restaurants, and art galleries to explore. Many of its old, wooden storefronts are on the National Register of Historic Places.
12. Wallace, Idaho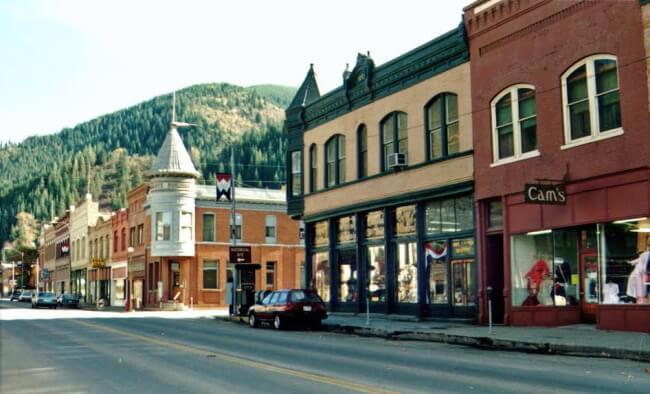 This town Wallace, Idaho, is on the National Historic Register. This 1884 mining town, nicknamed "the center of the universe," offers historical sites, museums and outdoor adventures. It features the Rails to Trails Hall of Fame Route of the Hiawatha bike trail, the Trail of the Coeur d'Alenes and the Pulaski Tunnel Trail. It is one of the 12 Most Charming Towns in America.