America is home to some of the best food across the globe. It has several forms of gourmet, A La Carte, or Michelin-style restaurants, you can pay through the roof for some of these places!
Many pop-up-style food sellers are popular for offering equal, and sometimes superior culinary experience from the dishes served up inside their little mobile trucks.
Here I have rounded up top 6 mouth-watering food trucks the states have to offer!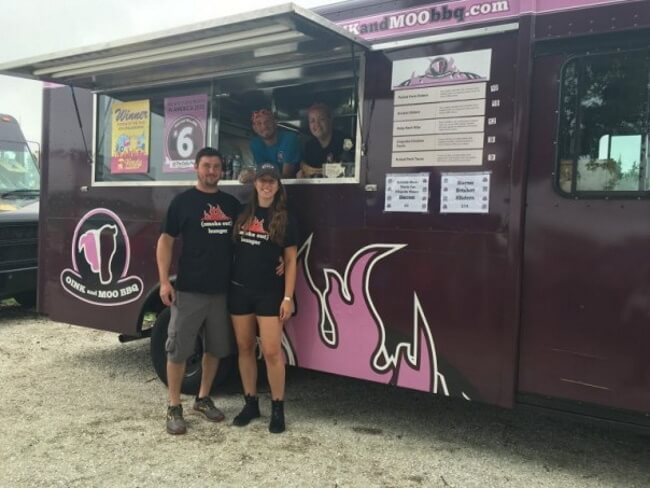 This place is a paradise to meat-eaters. Founded and run by Josh Sacks, it was first set about launching its famous truck in 2010. Before starting, he spent many years exploring different parts of the country, trying different sauces, meats and learning new cooking ways that'd all contribute to his motive of being able to fire up the best and juiciest mobile BBQ service in New Jersey.
Here you will get some mouth-watering menu that consists of pulled-pork sliders, brisket, BBQ quesadillas, pulled-chicken, and pork tacos, as well as baby back ribs with coleslaw and homemade cornbread. This truck has won many awards since it started up, and now it runs another 2 food trucks in Philadelphia, and also offer party catering packages for groups.
2. Grilled Cheeserie, Nashville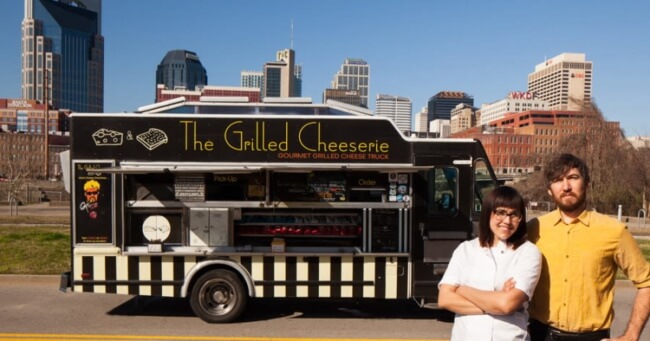 This too is famous. You will find here some of the best molten-hot, gourmet cheese toasties in the whole of the Nashville.
Established in 2010, its run by Crystal De Luna-Bogan, who has worked in some of the most reputed fine-dining restaurants in different states, including Napa Rose in California and the Four Seasons Hotel in Beverley Hills.
Their menu offers the Pimento Mac & Cheese; made with fresh and crispy macaroni, bacon bits and homemade pimento cheddar, along with famous B&B of Tennessee (bacon and buttermilk cheddar cheese).
3. Fukuburger Truck, Las Vegas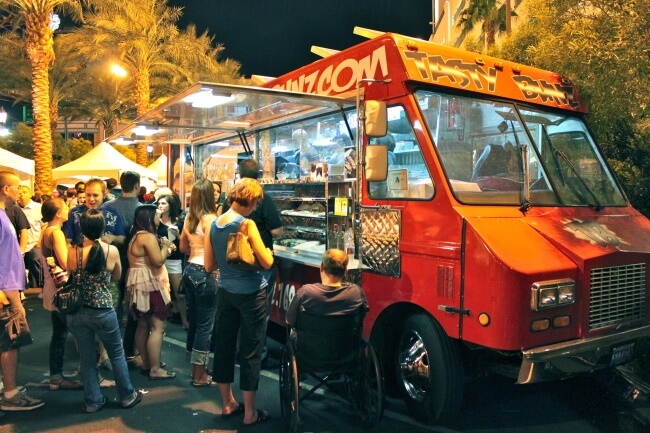 This is a rather exotic food truck, which is twisted for of the last name of the co-owner; Colin Fukunga.
Apart from the stand-out name and amazing artwork printed all over it, this food truck is known for flipping up a very tasty infusion of Japanese and American-style burgers with toppings such as pickled red ginger, wasabi mayonnaise and their secret "crack sauce".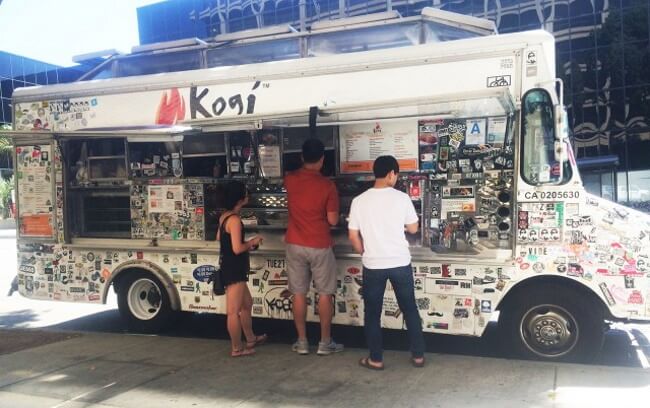 This LA-based food truck is owned by a Culinary Institute of America graduate – Roy Choi. Founded in 2008, this food joint has also launched a feast-mobile that would offer Korean and Mexican infused deliciousness.
4 Kogi BBQ trucks dot around Los Angeles, along with several sit-down restaurants cooking up the best Asia-themed rice and juicy flame-grilled dishes. Some other delicacies include chubby pork bell bowl and the sour cream hen house.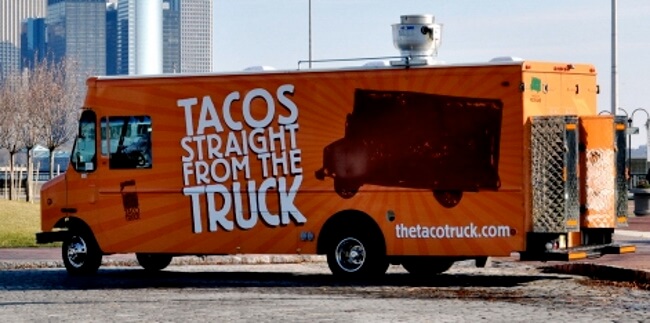 If you visit New Jersey, never forget to visit The Taco Truck which is functioning for 10 years and is still going strong. Founded and run by friends Jason Scott and Chris Viola, they offer a menu that consists of the ultimate, Tex-Mex preparations like the Al Pastor Taco (marinated pork, pineapple, onion, cilantro, and fresh green salsa), Barbacoa Burrito (braised beef, blacks beans, red rice, onion, cilantro and crema), and Aguacate Tacos (black beans, crispy avocado, sesame seeds, pickled onion, tortilla fritas, chipotle sauce).
With the growing popularity of their food, they have now trucks in New York, Connecticut, and Pennsylvania.
Synopsis
These are the top 5 food trucks that you must not miss out checking out if you happen to head to the US for your next vacation anytime soon.
You'll save quite a bit of money on restaurants and expensive sit-down dining places just by paying some of these a visit.