If you haven't visited Miami Beach in recent times, you've missed out on many things new and noteworthy. It includes restaurants, hotels and businesses. Plus, the much-buzzed-about Faena District is almost complete, with an unconventional retail complex rounding out the mix. Here are 4 Reasons to Visit Miami Beach.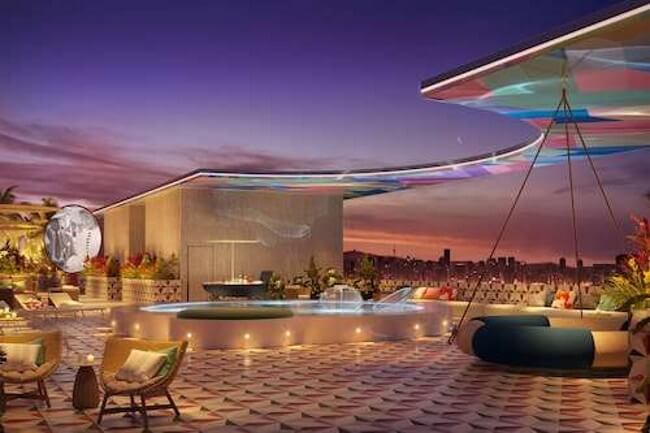 Recent years have seen a surge in Mid-Beach, which stretches between 25th and 63rd streets. The heralded Faena Hotel opened in 2015, and also 1 Hotel South Beach. While the latter is noteworthy for so many reasons. It is LEED-certified; the first U.S. hotel to boast a Spartan gym; Beachcraft, a Tom Colicchio restaurant.
1. Bamford Haybarn Spa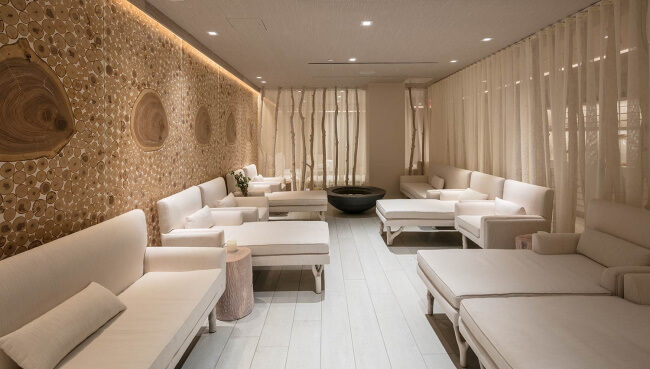 The latest news is the recently added Bamford Haybarn Spa. It's the first U.S. location from the well-known British brand by Lady Carole Bamford, which takes an organic approach toward beauty. Twelve treatment rooms provide expert facials, massages, and yes, post-sun recovery also.
2. GUYandGIRL Spa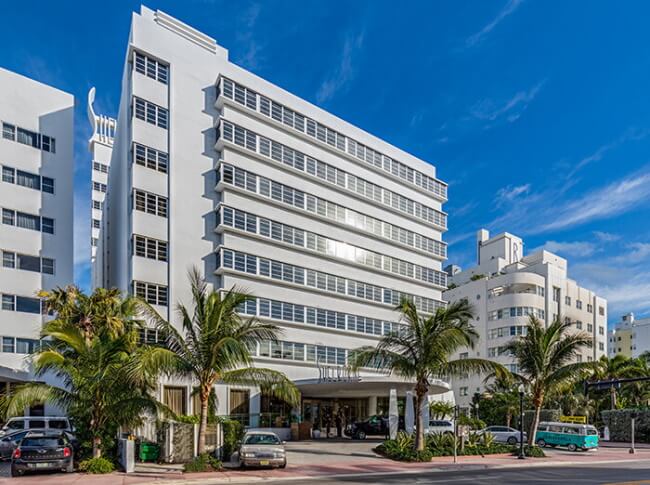 Speaking of beauty, the trendy Mondrian South Beach welcomes a new hair salon from GUYandGIRL Spa, offering the full gamut of cuts, braids, blowouts, and Oribe products. Afterward, you'll be ready to try your luck next door at Wilhelmina Models. GUYandGIRL has taken over the spa as well.
3. Plymouth Hotel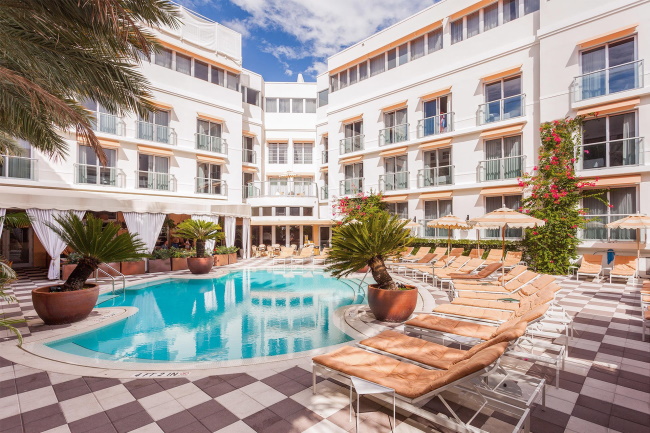 Back across town, Plymouth Hotel is the newest mid-range boutique hotel in South Beach near Collins Park. Restoration Hardware decorated the rooms, from the pink headboards to the mirrored vanities. You can rent a one-bedroom suite so you can crawl into bed after using the freestanding tub. The property features a small pool, or stroll a few blocks to the beach.
4. Greystone Hotel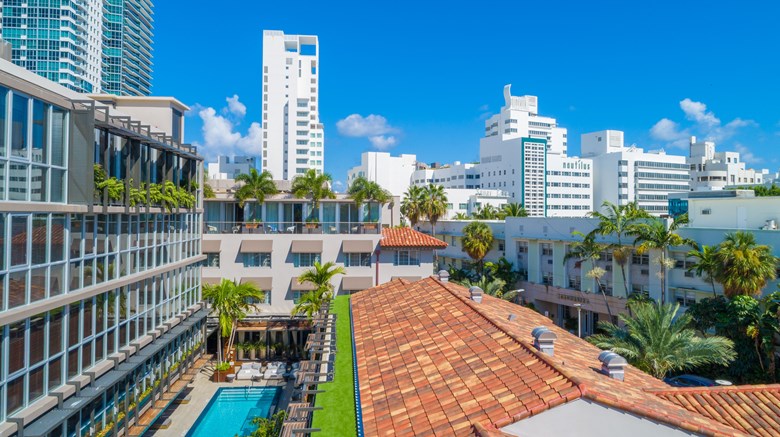 Nearby, is the boutique Greystone Hotel, a 1936 property being restored to its Art Deco glory. The hotel, just a block from the beach, has a restaurant and speakeasy. The Collins Park Hotel is yet another property near Collins Park. This is a 55 million dollar renovation with 296 rooms, three pools, a restaurant, and more. This is one of the 4 Reasons to Visit Miami Beach.
5. Nobu Hotel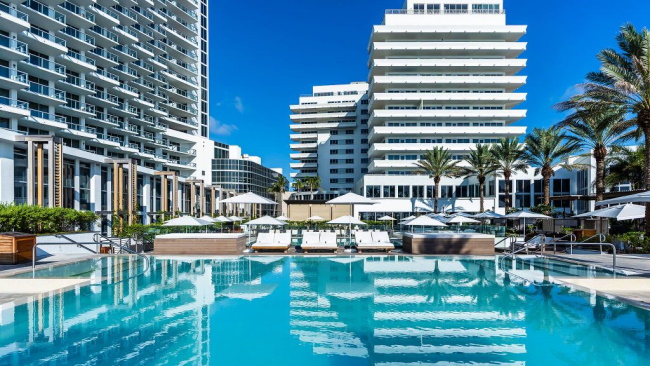 Further up Collins Avenue, a new Nobu Hotel. A collaboration between Chef Nobu Matsuhisa, Robert De Niro, and Meir Teper. Up there at the iconic Eden Roc Resort. David Rockwell designed the high-end hotel's 203 rooms, which features a Japanese aesthetic. But the real draw is the Nobu Miami restaurant, especially Sunday brunch served from rolling carts.
2. Plenty of Restaurants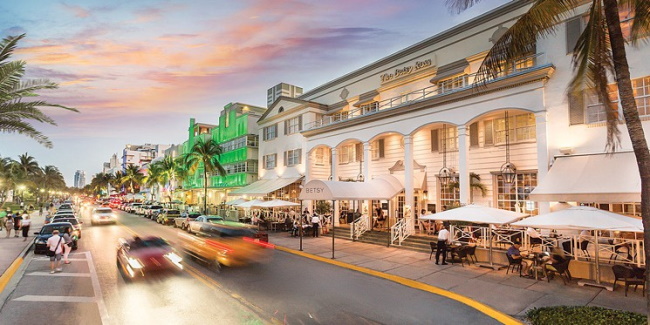 Scott Linquist, the chef behind Miami's popular Coyo Taco, opened Olla (pronounced oi-ya), on a quiet stretch of Lincoln Drive. This is a stylish, Mexican-inspired restaurant that offers a mix of small plates, ranging from chapulines (grasshoppers) to yellowtail sashimi and corn "truffles." Heartier plates encompass duck breast with sour cherry salsita and charbroiled salmon with pozole grits.
1. Forte Dei Marmi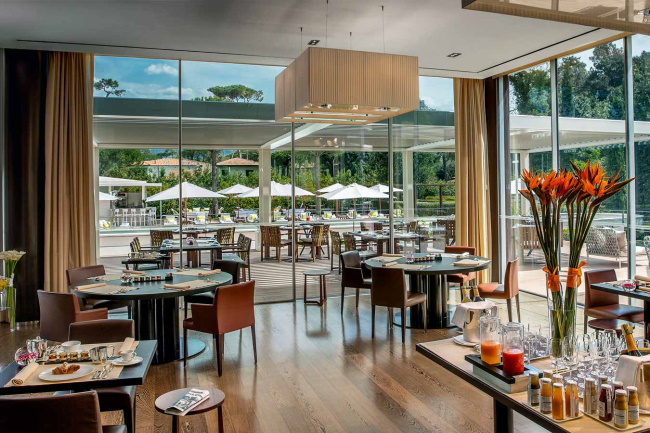 Buzzy Italian restaurant Forte Dei Marmi, run by two-Michelin starred chef Antonio Mellino, is available on a less scene-y part of Ocean Drive in South Beach. Just around the corner is Upland, from celeb restaurateur Stephen Starr. If the name sounds familiar, that's because it's the first Miami outpost of the original one in NYC.
Food is California influenced, and the menu runs the gamut from a drunken snapper (raw snapper marinated in tequila) to cacio e Pepe.
2. Blue Ribbon Sushi Bar & Grill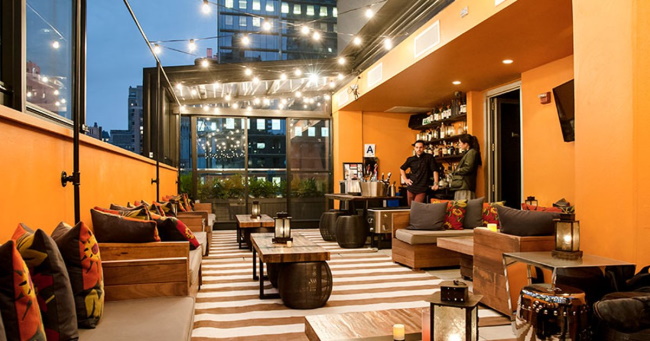 This is located in the new Plymouth Hotel, which is another example of a popular NYC outpost. Fans of the original will be happy to learn that cult favorites, from fried chicken to oxtail fried rice, are also on the menu here. Unlike NYC, you can also opt to eat outside.
3. Antico Pizza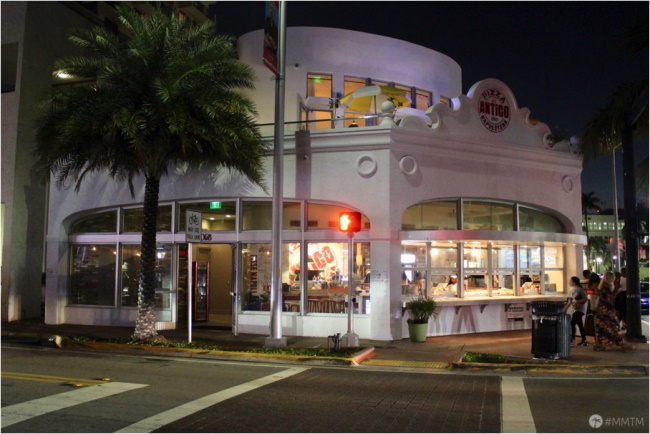 Another offshoot, this pizza corner has quite the following in its native Atlanta thanks to made-to-order, wood-fired pizzas that are prepared Neopolitan style. Miami visitors can now try it at Centro Storico, a new Italian food hall (not to be confused with Eataly).
In pop-up news, chef Scott Conant of Scarpetta fame is the brains behind cocktail bar Sorso at the Fontainebleau. Specialist in handcrafted cocktails aided by a cold-drip cocktail tower, Sorso open all summer.
4. Faena District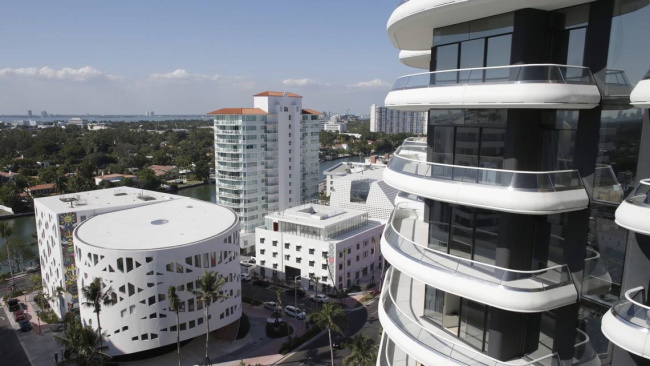 If you needed further proof that the scene is now in Mid-Beach, look no further than the almost-completed Faena District. The neighborhood holds court between 32nd and 36th streets along Collins Avenue, and launched its first phase in 2015 with the Faena Hotel, an Art Deco wonderland designed by filmmaker Baz Luhrmann and his wife, Catherine Martin.
It's also popular for notable art from Damien Hirst and Jeff Koons. (Hirst's famed woolly mammoth sculpture, pictured, is on loan for just one more year.) Meanwhile, the spa offers South American healing therapies and a big wet spa with a hammam. Then there's Los Fuegos, helmed by famed Argentinian chef Francis Mallmann.
3. Casa Faena – 4 Reasons to Visit Miami Beach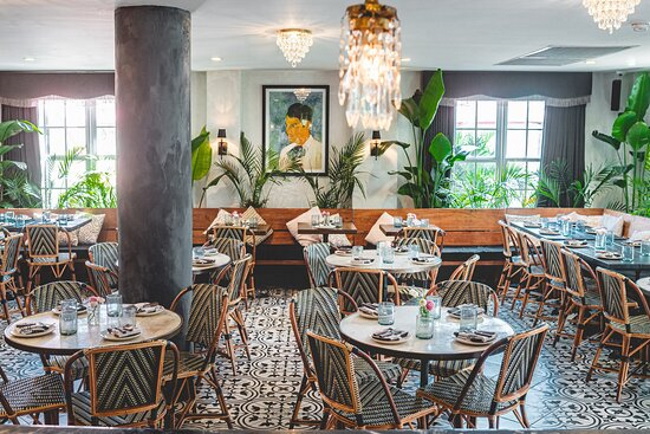 Across the street are Casa Faena, a more affordable option that feels like an incredibly charming Spanish inn, and Faena Forum, a 43,000-square-foot art and event space. Upcoming ideas include an interactive, immersive roller disco on May 7. In 2018 look for Tree of Codes, a contemporary ballet piece inspired by Jonathan Safran Foer's book.
4. Faena Bazaar – 4 Reasons to Visit Miami Beach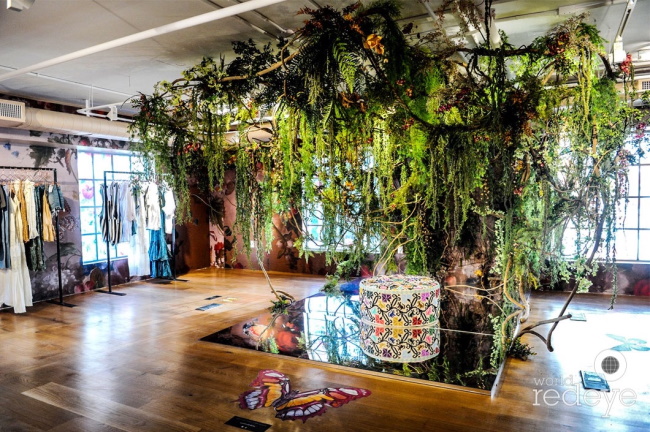 Finally, there's a Faena Bazaar, a retail complex designed by starchitect Rem Koolhaas; a preview premiered during Miami Art Week. The district is also home to a condo complex and an OMA-designed, automated parking garage. Developed by Argentinian real estate developer Alan Faena, the district after his original creation in Buenos Aires, and like that one, he's helped changed the overlooked section of town into a major destination. This is one of the 4 Reasons to Visit Miami Beach.