Gambling Trends arrived ever since online gambling made its debut it has consistently outdone itself, and current days were no exception. What started as a fringe industry has evolved into one of the most promising aspects of modern gambling. When the first online casino opened in 1994, it had no idea that it was pioneering a gambling renaissance. Fueled by the first fully functional gambling software by Mircrogaming, it inadvertently sparked a revolution in gambling trends. Between 1996 and 1998, the number of online casinos soared from sixteen to over two hundred.
While the $830 million that online casinos generated in 1998 was shocking at the time, it pales in comparison with what the industry is worth now. By 2001, over 8 million punters were placing bets online. This growing demographic helped the online gambling industry exceed $21 billion in 2008. By 2017 online gambling revenue had doubled to $45.8 billion, and it's projected to reach $94.4 billion by 2024. This sensational amount of growth ensures that online gambling is here to stay.
Unsurprisingly, the impressive evolution of online gambling is paving the way for some epic innovations. The amount of money being generated is staggering, which allows companies to invest heavily in development. In an industry that thrives on novelty, online casinos have to constantly upgrade to stay relevant. Every year brings new developments that make major impacts on both punters and casinos. To showcase how fast the industry is evolving, we compiled a list of online gambling trends to keep an eye out for in 2019. These developments are paving the way for some truly exceptional gaming options, so get a glimpse of what the future holds with this article!
Top Online Gambling Trends
The advancements in technology and the increasing availability of internet access contributing to its popularity. Here are some current scenario in online gambling trends:
Mobile gambling: More and more people are using their mobile devices to gamble online, and many online casinos and sportsbooks have developed mobile apps to cater to this trend.
Live dealer games: Online casinos are increasingly offering live dealer games, which provide a more realistic gambling experience that is similar to playing in a brick-and-mortar casino.
Cryptocurrency gambling: With the rise of cryptocurrencies like Bitcoin, more online casinos are accepting these digital currencies as a form of payment.
Esports betting: As esports continue to grow in popularity, many online sportsbooks are offering betting markets on esports events.
Virtual reality gambling: Virtual reality technology is still in its early stages, but some online casinos are experimenting with VR gambling experiences to provide a more immersive and engaging experience for players.
Social gambling: Social gambling, which involves playing casino-style games with friends or other players online, is becoming more popular, with many social media platforms offering these types of games.
Online Gaming – Latest Gambling Trends in the Industry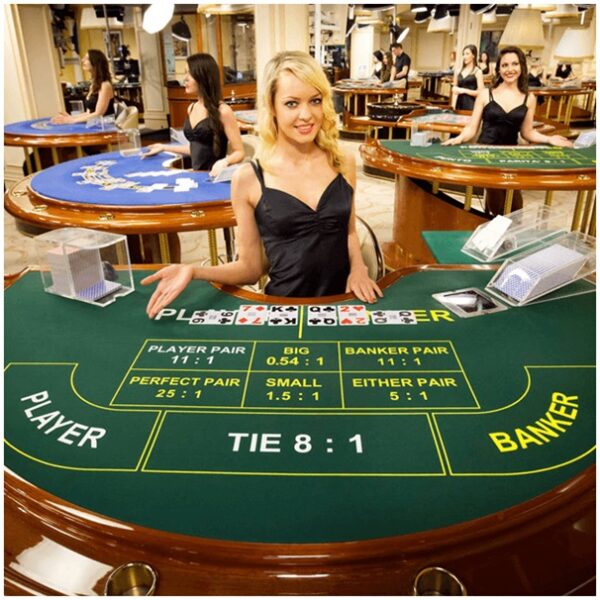 Industry Trend #5: Live Dealer Games – Live dealer games are online casino games gambling trends that are played with a live dealer via video streaming. Players can see and hear the dealer in real-time, and the game is played on a physical table, similar to how it would be in a traditional brick-and-mortar casino. Live dealer games are becoming increasingly popular among online casino players due to the immersive and authentic experience they provide.
Live dealer games are typically offered for table games such as blackjack, roulette, baccarat, and poker. The dealer manages the game, deals the cards, and interacts with the players through a chat function. This creates a more social and interactive experience for players compared to playing traditional online casino games.
The thing to note is that Live dealer games are played at live casinos online and need real cash or real money to be deposited before you play. They generally do not allow free games to play. Also live dealer games need an internet or WIFI connection to play them as the online video streaming needs proper and smooth broadband for these games to run on your gaming device.
One of the main benefits of live dealer games is that they offer a higher level of transparency and fairness compared to traditional online casino games. Since players can see the dealer and the physical cards being dealt, it eliminates any concerns about the game being rigged or unfair.
Live dealer games can be accessed through desktop and mobile devices, and many online casinos offer them as part of their game offerings. While they may not offer the same level of convenience as traditional online casino games, they provide a more immersive and authentic casino experience that many players enjoy.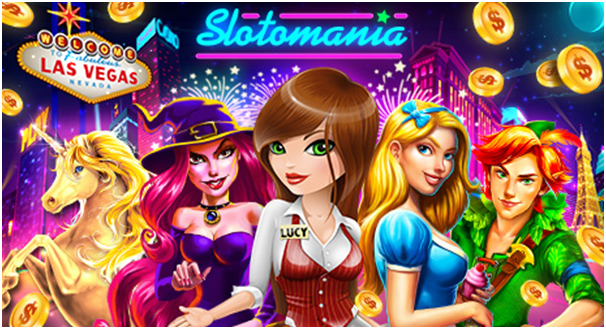 Industry Trend #4: Social Casinos – Social casinos are online platforms that offer games such as slots, blackjack, poker, and other casino-style games gambling trends, but without the opportunity to win real money. Instead, players receive virtual currency or other rewards that can be used within the platform.
These casinos are a popular form of social gaming and are designed to provide an entertaining experience for players without the risk of losing money. Social casinos can be accessed through various social media platforms, mobile apps, or dedicated websites.
One of the benefits of social casinos is that they can be played for free, and players can often earn rewards and bonuses by completing certain tasks or achievements. These rewards can include virtual currency, free spins, and other prizes that can be used within the platform to continue playing.
Few examples of social casinos are: Slotomania, Infinity Slots, Cashman, Heart of Vegas, and many more.
Additionally, social casinos provide a safe and responsible way for players to enjoy casino-style games without the risks associated with traditional gambling. They can be a fun way to socialize and compete with other players, and many social casinos offer a variety of tournaments and leaderboards to add to the competitive nature of the games.
Social casinos are an excellent option for players who enjoy casino-style games but do not want to risk real money. They provide a fun and engaging way to play, and the rewards and bonuses offered can add to the excitement of the experience.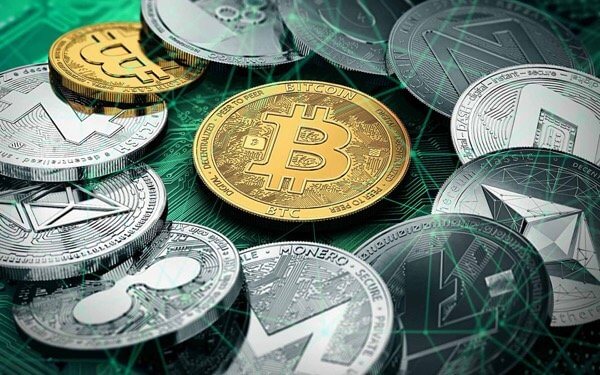 Industry Trend #3: Wider Acceptance of Crypto-Currency – While some punters are still skeptical of crypto-currency, it's already carved out a solid place in online gaming gambling trends. Ever since Bitcoin made its debut in 2009, it has peaked the curiosity of multiple online casinos. Its consumer anonymity and instant deposit features has made it ideal for online gambling. Now that Bitcoin has enjoyed an unprecedented amount of success, the floodgates have been opened to more crypto-currencies.
This year is no different, since a growing number of crypto-currencies are being accepted by online casinos. Many new games are relying on blockchain as a core element, which makes crypto-currencies an essential component. While Bitcoin is still the standard, punters can expect to see more options such as Eutherian, Litecoin and other upcoming digital currencies. These innovative payment methods provide welcome alternatives to traditional banking options. They even help punters access sites from restricted countries, which make crypto-currencies a critical part of the industry!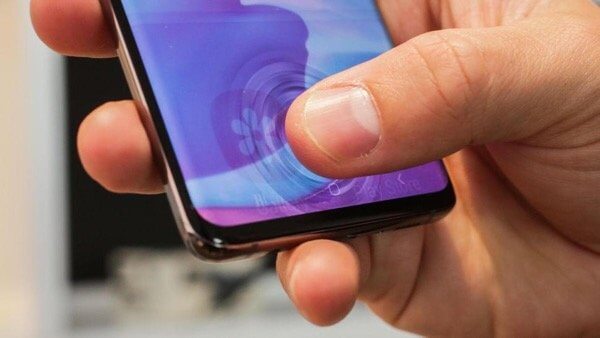 Industry Trend #2: Enhanced Security – Now that more punters are accessing their favorite games on mobile, the stage is set for new security options in this gambling trends. As more banking and purchase options become available on smartphones, these innovations are migrating to online casinos. Right now the main focus of developers is translating the same secure log in tech from phones to their sites. From fingerprint sensors to facial recognition, the options are limitless. On top of making online gambling more secure, these developments will help users avoid having to enter their passwords multiple times.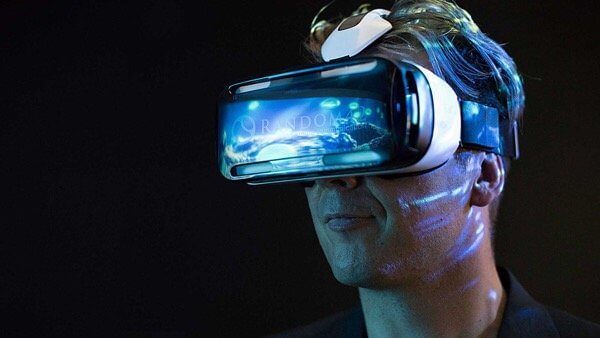 Industry Trend #1: Virtual Reality Games – While live dealer games have proven to be a hit online, they pale in comparison with what's being developed. This year VR heavyweight gambling trends Oculus Rift started developing multiple systems that will infuse VR options into online gaming. This new system will take user interaction to new heights for both dealers and fellow punters.
By creating a completely unique virtual environment, online casinos are poised to become major attractions. The sky is the limit with this technology, since it has the potential to change everything. Now that VR reality is more than a pipedream, we are on the cusp of a gaming revolution. It will be fascinating watching how it evolves, so don't ignore this growing niche!
Some of the current gaming and gambling trends include:
Cross-platform play: More and more games are being designed to allow players to play with friends on different platforms such as Xbox, PlayStation, and PC.
Cloud gaming: Cloud gaming is a technology that allows players to stream games over the internet, without the need for expensive gaming hardware. This trend is expected to continue to grow as internet speeds continue to increase.
Gaming as a service: Some companies are now offering gaming as a subscription service, allowing players to access a library of games for a monthly fee.
1. Cross Platform Gaming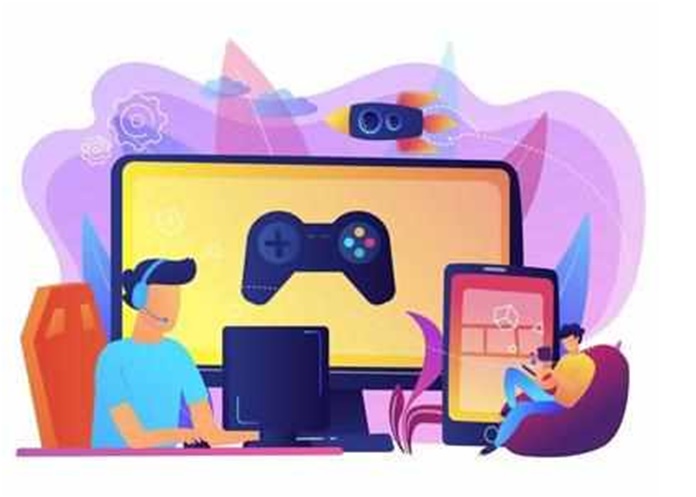 Cross-platform gaming is a trend where video games are designed to allow players to play together across different gaming platforms. Traditionally, players on different platforms, such as Xbox, PlayStation, or PC, could not play together due to technological and business barriers. However, cross-platform gaming breaks down these barriers and allows players to play together regardless of their chosen platform.
The benefits of cross-platform gaming are many. It creates larger player pools, making it easier for players to find opponents and teammates. It also encourages social play, as friends who own different gaming consoles or devices can play together. Cross-platform gaming also fosters a more diverse gaming community, as players with different gaming experiences can share their perspectives and styles of play.
Many popular games now offer cross-platform play, including Fortnite, Call of Duty, Rocket League, Minecraft, and more. As more and more players demand cross-platform functionality, game developers and console manufacturers are increasingly prioritizing it in their development plans.
However, there are still some challenges to cross-platform gaming, such as differences in input methods, graphics quality, and network connectivity. Developers must ensure that cross-platform gameplay is fair and balanced for all players, regardless of the device they are playing on. Additionally, cross-platform play may not be available for all games due to licensing and technical limitations.
2. Cloud gaming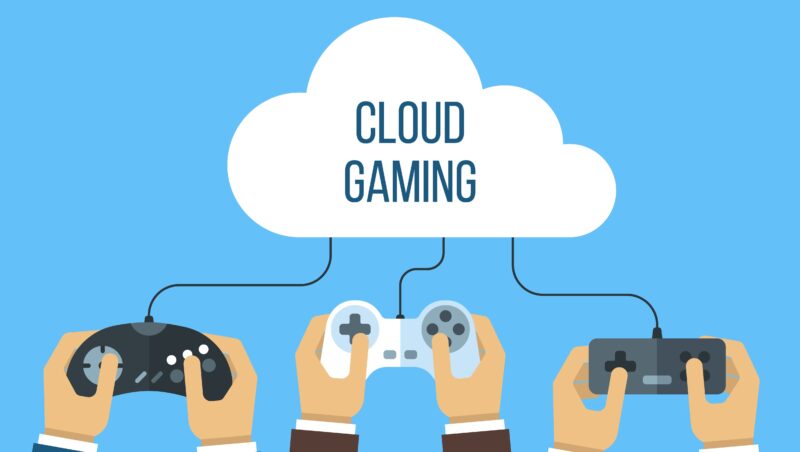 Instead of requiring a powerful gaming computer or console, cloud gaming enables players to play high-end games on low-end devices, such as smartphones or laptops, as long as they have a reliable internet connection.
With cloud gaming, the game's processing and storage happen on the server side, which means that players do not need to download the game or install it on their device. Instead, they simply need to open an app or website, log in to their account, and start playing. This allows for faster access to games, and eliminates the need for players to purchase expensive hardware to play high-end games.
One of the primary benefits of cloud gaming is that it offers greater flexibility for players. They can access their games from any device with an internet connection, and they can pick up where they left off on any device, as all the game progress and settings are saved on the server.
Another advantage of cloud gaming is that it enables real-time collaboration and multiplayer gaming, as players can join games and compete with other players online.
However, cloud gaming requires a strong and reliable internet connection, as any interruptions or delays in the connection can cause lag and affect gameplay. Additionally, as cloud gaming requires significant processing and storage resources, it can be expensive for providers to maintain these servers and offer cloud gaming services at an affordable price.
3. Gaming as a subscription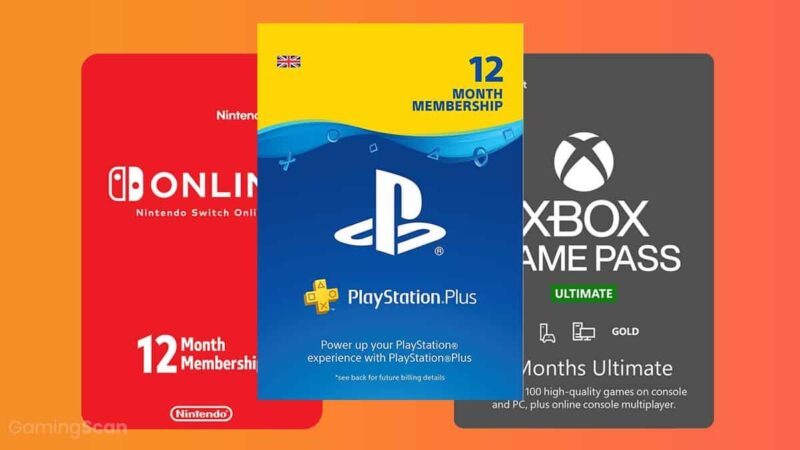 There are many great games available on subscription services. Here are a few examples:
Xbox Game Pass: Xbox Game Pass offers a wide selection of games for Xbox consoles and PC. Some of the most popular games available on the service include Halo: The Master Chief Collection, Gears 5, Minecraft, and Sea of Thieves.
PlayStation Now: PlayStation Now is a cloud gaming service that offers access to a library of PlayStation games. Some of the most popular games available on the service include The Last of Us, Uncharted, God of War, and Bloodborne.
Apple Arcade: Apple Arcade is a subscription service that offers access to a variety of exclusive games for iPhone, iPad, and Mac. Some of the most popular games available on the service include Fantasian, Grindstone, and Oceanhorn 2: Knights of the Lost Realm.
Google Play Pass: Google Play Pass is a subscription service that offers access to a wide selection of games and apps for Android devices. Some of the most popular games available on the service include Monument Valley, Stardew Valley, and Terraria.
EA Play: EA Play is a subscription service that offers access to a selection of games from EA. Some of the most popular games available on the service include FIFA 21, Madden NFL 21, and Star Wars Jedi: Fallen Order.
These are just a few examples of the many games available on subscription services. Whether you're a casual gamer or a hardcore enthusiast, there is likely a subscription service that offers games that you'll enjoy.
Finally, the online gambling industry is constantly evolving, and we can expect to see even more trends emerge as technology continues to advance.