If you are looking for a cool spot to enjoy the best of bars in Sydney, there are many to visit the waterfront bars and have a great time and drink close to the blue waters and cool breeze. All these bars are situated between the harbour, the coastline and the rivers that coil back through Sydney with excellent seating arrangements for watching the sea, and sipping your favourite drink along with seaside snacks.
I have assembled here the top 7 waterfront bars giving an exotic sea view and wonderful drinks.
1. Coogee Pavilion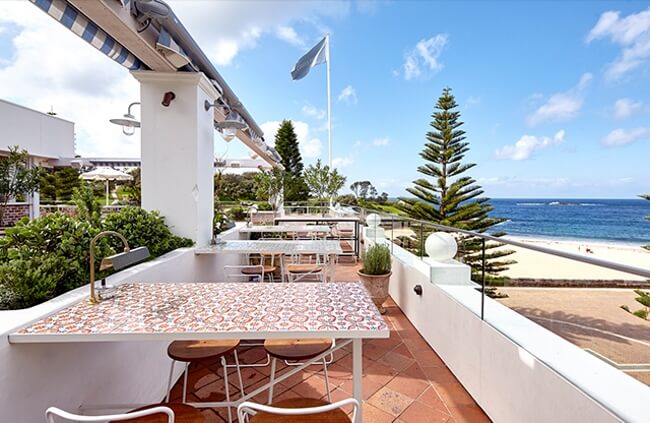 Coogee Pavilion Rooftop is a local venter to relish sensational Mediterranean-influenced food, amazing company and an unparalleled view of the breathtaking Coogee shoreline.
You can enjoy here pizzas, burgers and Mediterranean flavour over 3 floors, with a rooftop terrace and a games space.
This bar caters to a wide range of tastes and occasions, whether you can have your snack or go out for cocktails at sunset. This bar houses four indoor and outdoor bars each with its exotic flair.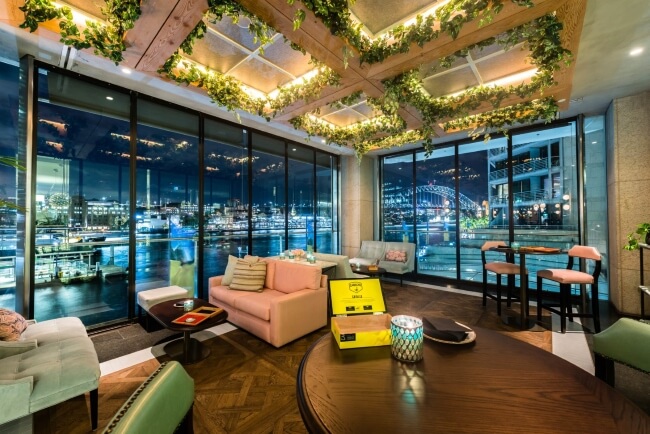 This bar is situated within the Circular Quay Hotel, Hacienda where you can visit Pullman Quay Grand Sydney Harbour's new vista bar.
It is a luxurious bar with an amazing atmosphere where you can have panoramic views of the city and Sydney Harbour sip your drinks select from Cuban flavours and sling cocktails. This bar is known for its impressive stock of rum and American whiskey as well.
The range of food it offers is curated by Executive Chef Stefan Brademann which complements the drinks and has a Cuban-American flare. You can also have fusion dishes like the yuka fries, buttermilk fried chicken and a pork neck mojo alongside a Cubano-Reuben hybrid and burgers galore.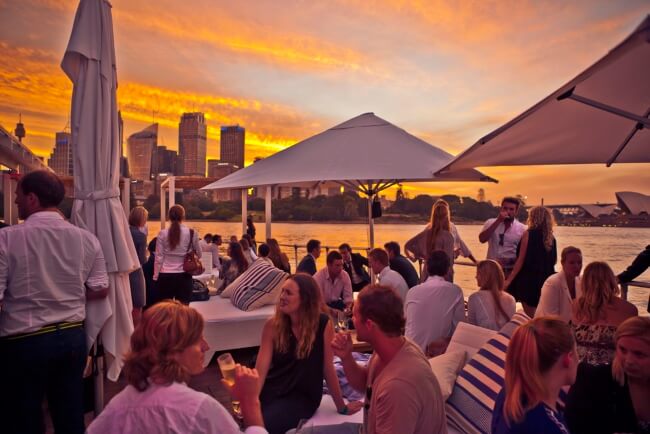 The Island is the first floating, open-air bar in Australia. It is completely licensed and boasts day beds, VIP cabanas, and beach chairs. You can reach the Island by water taxi and must book in advance for weekend beach club parties. This bar also has a European beach club culture and 5-star service with an iconic Australian backdrop.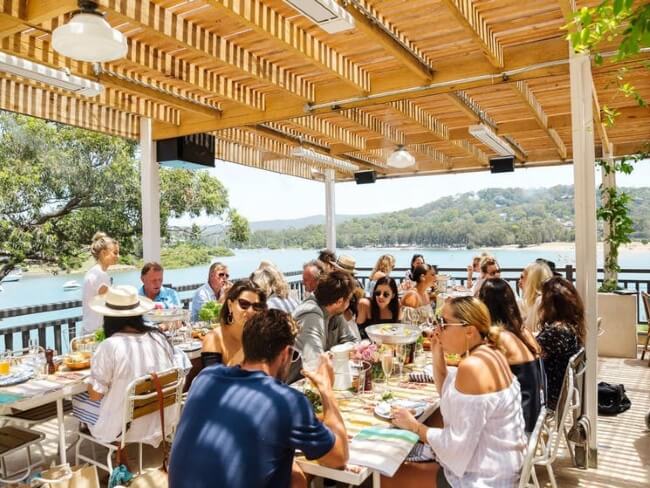 Situated on the stunning shores of Pittwater, Newport is a great gathering place for all ages. It features idyllic gardens, various outdoor dining spaces, and bars, the sprawling grounds. Curated by Executive Chef Sebastien Lutaud, and pizza maestro Vincenzo Biondini, The Newport's food delicacies include Australian grass-fed beef burgers, classic fish and chips, wood-fired pizzas, including a wide range of fresh salads.
You also get extensive wine, beer and cocktails, smoothies, fresh juices, milkshakes, and freshly-brewed coffee by Sydney roasters Will & Co. It is one of the iconic venues in the country.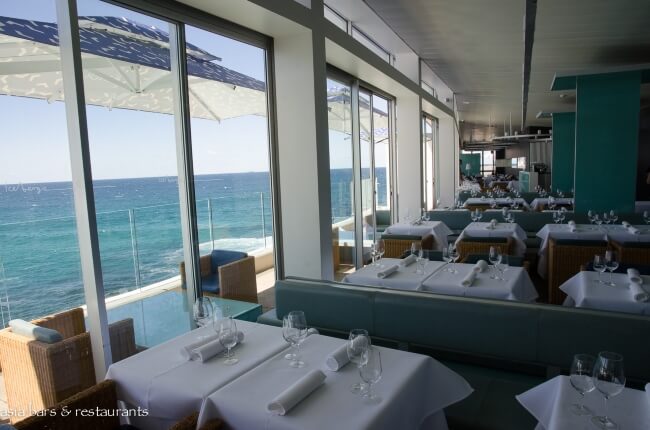 Icebergs feature a drinks list that includes both the freshness of seasonal cocktails and a fusion of classic twists on old favourites. The Bar offers handcrafted food, drinks and music, and serves you in an informal and comfortable ambience. This is an elegant mix of sandy, sunny Australian views, and classic Italian style.
You can relax with a casual bite or chat with the bartender to get the right cocktail for your mood, as whatever you select to enjoy, there's a drink to suit the occasion, and life to be enjoyed.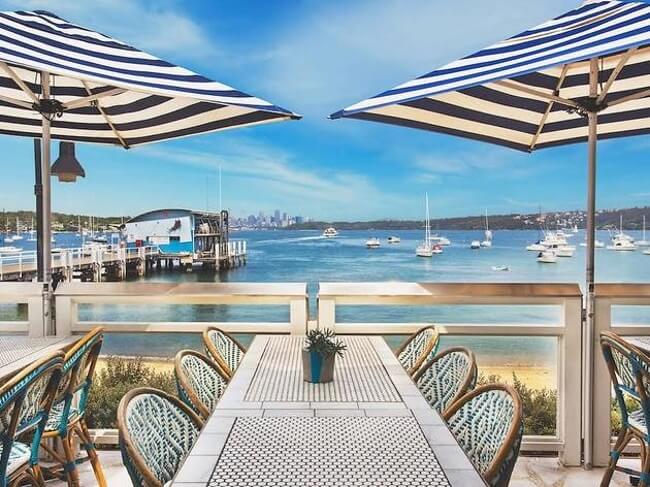 In this hotel, you enjoy spectacular harbour views as you enjoy a relaxed long lunch or sunset dinner at Beach Club. The menu here is inspired by the seafood along with the chef's dedication and passion for fresh seasonal and quality seafood.
Irrespective of the occasion, there's always a feast of delicious food in store for your platter. This hotel is open for breakfast, lunch, and dinner all seven days a week. It is located right against the water's edge so it has a clear view of the harbour and city skyline except for a row of neat boats and the odd potted palm.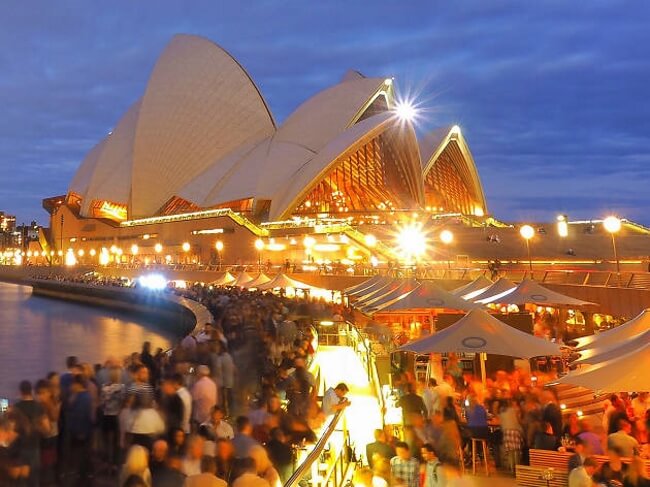 This Opera Bar is located right close to the water and is often described as the best beer garden in the world. You will be swept away by the picturesque views of the Sydney Opera House, Harbour Bridge, CBD, and aesthetic Harbour. This opera bar is perfect for all occasions food and celebration.
Enjoy breakfast all 7 days a week where you can watch chefs shuck fresh oysters at the Raw Bar. You can eat food made of locally sourced cheeses and meats sliced to order in the Meat & Cheese Room, or simply a meal off on the All Day Menu.
You can taste Opera Bar's cocktails, a list of which is updated quarterly to ensure that your taste buds are constantly tantalized. You can also taste the signature cocktail Sydney Sling – West Winds sabre gin, fresh lime, mint, pomegranate, bitters, and soda.
Synopsis
Above listed are the top 7 waterfront bars that not only offer panoramic views of water but also offer delicious and exotic food and beverages to satiate your taste buds.