Oahu is known as the "gathering place which is also the third-largest island of the Hawaiian chain. Living to its nickname since the majority of Hawaii's population resides here and the island is visited by travelers from around the world. Here are Top 7 Things to Do on Oahu.
Hawaii is also a place of diverse ethnicities evident in the island's culinary traditions, entertainment, art, and even languages. Enjoying fun in the sun on Oahu can mean admiring Mother Nature, hanging 10 in the Pacific Ocean, or hiking old train tracks on top of a mountain.
Here are 7 must-visit places on Oahu.
1. Watch the Sunrise and the Sunset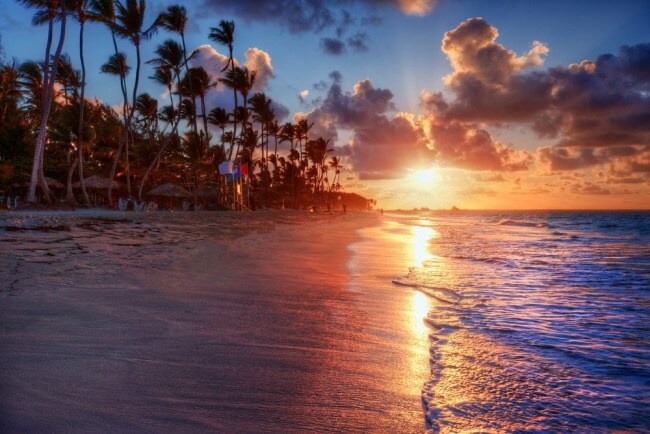 The warm sea reaches the soft sand surrounding the island's coasts, and while it's always great to take a dip in the ocean and bask in the sun, the beauty of the beaches also lies beyond the horizon.
This is one of the Top 7 Things to Do on Oahu. Here the best place to watch the sunrise is toward the end of Kailua Beach. From there you can have a panoramic view with the Moku Iki island in the foreground. For watching the sunset, view it on the west or south shores of the island. Kahanamoku Beach lies right before Waikiki Beach and is an amazing place to bid the sun farewell. You can take the snaps near the boat docks or walk on the rock barrier near the beach's showers.
2. Go to a Luau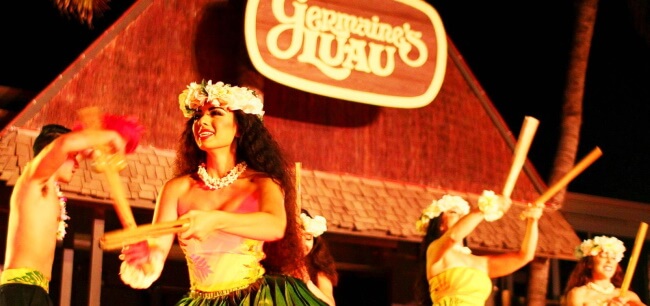 The Hawaiian culture is a big section of Oahu's identity and the luau at Paradise Cove takes you back in time by creating an authentic experience that shows how the Hawaiian people ate, lived and celebrated. You can partake in activities such as stringing a lei, weaving a headband, and throwing a spear while learning about Hawaiian history. In Hawaiian, "luau" means to eat. Here you can enjoy food such as lomi salmon (cold tomato and salmon salad), taro bread rolls, cold haupia (coconut jello dessert), and juicy kalua pork.
After eating, sit back and relax to enjoy the Hawaiian music and hula's progression throughout the decades. You will find a real imu, or Hawaiian underground oven, on the premises. The staff demonstrates how they use the imu to prepare meals.
3. Kapiolani Community College's Farmers Market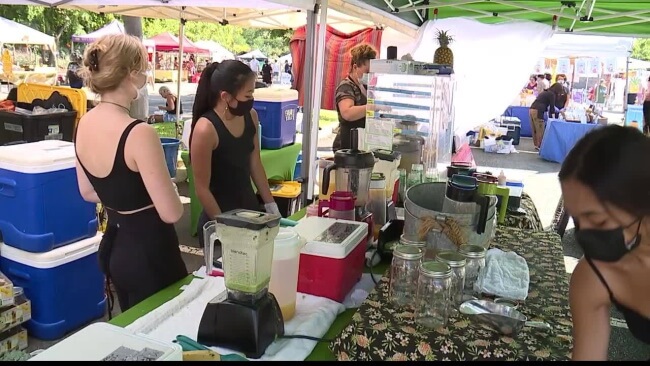 On Oahu, this Kapiolani Community College is a culinary school and is also home to a weekly farmers market. Due to the warm weather, farmers around the island easily grow fresh crops for businesses, residents, and even visitors.
This is one of the Top 7 Things to Do on Oahu. With dozens of vendors selling their wares each week, the KCC Famers' Market is a place where you can find fresh flowers from Big Island's Green Point Nursery, buy freshly-picked red rambutan fruit (cousin of the lychee). You can also enjoy foods like Otsuji Farm's sweet potato and banana fritters covered in maple syrup. Enjoy your stroll around the market with beautiful Diamond Head or Mount Leah in the background.
Here you can have locally made food products such as jams, coffees, and more to take home with you as souvenirs.
4. Iolani Palace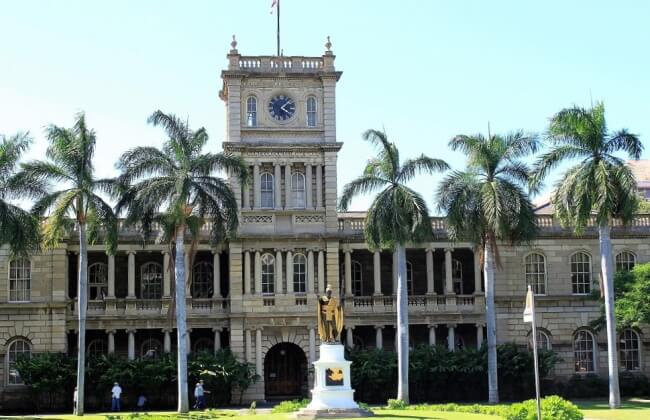 In 1890's Hawaii was ruled by a monarchy and Iolani Palace which was the official residence of their Majesties, King Kalakaua and his sister and successor, Queen Liliuokalani. This is one of the Top 7 Things to Do on Oahu. You can walk through the corridors of the only royal palace on United States soil and imagine royal balls with dancing and music in the throne room, feasts in the state dining room. You can also see the private chambers of the royal family, as well as a room where the king used to play cards.

Do not forget to see the Imprisonment Room where Queen Liliuokalani was held under house arrest for 5 months and the quilt that she sewed during that time.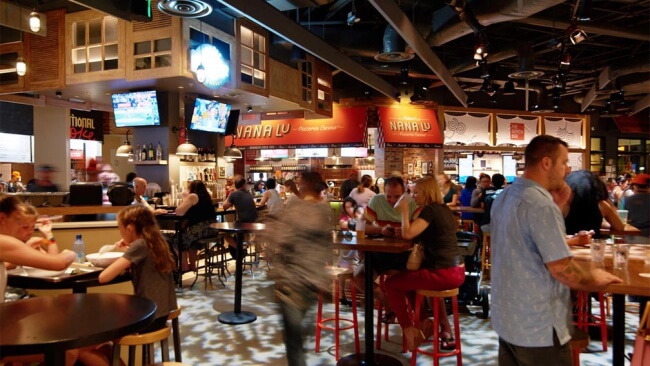 Hawaii is known for its diverse culture which means there is a melting pot of cuisines on the island. Food trucks play a big part in Hawaiian culture and while some children grow up chasing the ice cream truck after school, Hawaii children chase after the "manapua man" or neighborhood food truck. Just to get a chance to grab something small to eat that range from snacks to plate lunches.
Eat the Street is a monthly themed event that is organized in the hipster neighborhood of Kakaako on the last Friday of every month. Here you will find over 40 food trucks serving portions made for sharing, which means you'll have room in your tummy to try more food. From waffle dogs with cheese, malasada burgers, li-hing lemonade, and more, let your tastes run wild and enjoy the assorted flavors of Hawaii.
You can also witness a live DJ and interactive activities such as a life-size Jenga for the whole family.
6. Learn to Surf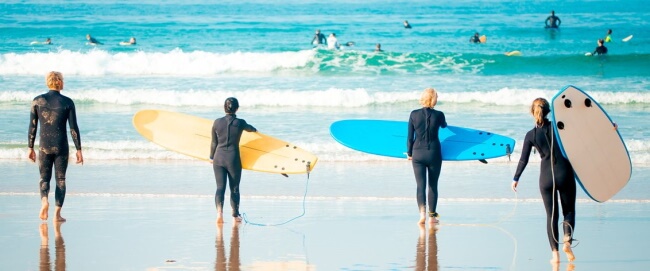 Surfing was a sport reserved only for Hawaiian royalty but today the boys of Waikiki Beach and Olympic gold-medal swimmer, Duke Kahanamoku were among the many who helped spread the joy of surfing.
Hawaii's pristine beaches and great wave breaks make it a great place to surf. Gone Surfing Hawaii is a fully licensed and insured surf school with a team of qualified instructors. Whether you are learning to hang-loose on a surfboard for the first time or want to learn new tricks to be a better surfer; Hawaii's waters and Gone Surfing Hawaii will be able to teach techniques that will have you standing up in no time.
7. Go to the North Shore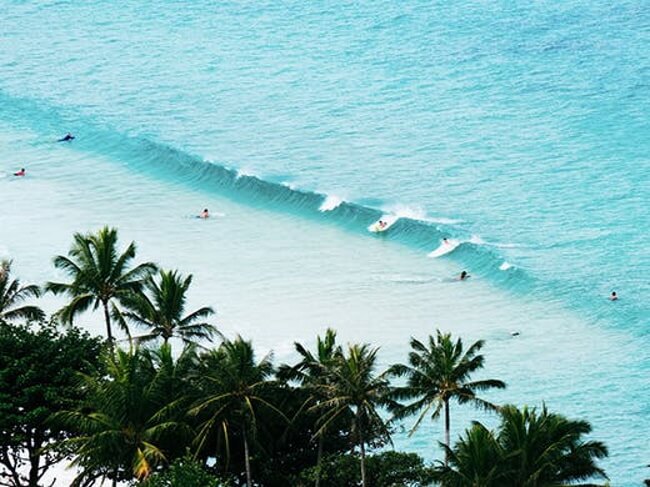 To go away from the bustling streets of Honolulu to find solitude in a more peaceful environment – head towards the North Shore. It take only a 25-minute drive to reach the countryside of secluded beaches and mom-and-pop shops.
You cannot miss sampling the area's best cuisine — garlic shrimp. The best-known shrimp trucks are Giovanni's Shrimp Truck; one of the island's original shrimp trucks, and Romy's Kahuku Prawns; where you will find shrimp and prawn farm pools right near the dining tables. To satisfy your sweet tooth; pay a visit to Mastumoto's Shave Ice for ice-cold flavored goodness; or visit Ted's Bakery and have a slice of their famous chocolate and haupia (coconut) pie. Here also face the fear of heights and jumping off the famous Waimea Bay Beach rock.
Do not miss the chance to take a picture next to the famous surfing Haleiwa sign on the Kamehameha Highway. There are 2 signs, 1 going in each direction so you won't miss it.