With a variety of travel app available out there on the market for travelers, it's so difficult to select the best and most useful ones from the pack and it is equally difficult to know what app will work and what will not until you actually use it. I have compiled a brief list of top 8 tested, tried and user-friendly apps that actually can save you time and money if you are on your heels most of your time, which are the products of Google Play or iTunes.
1. CityMaps2Go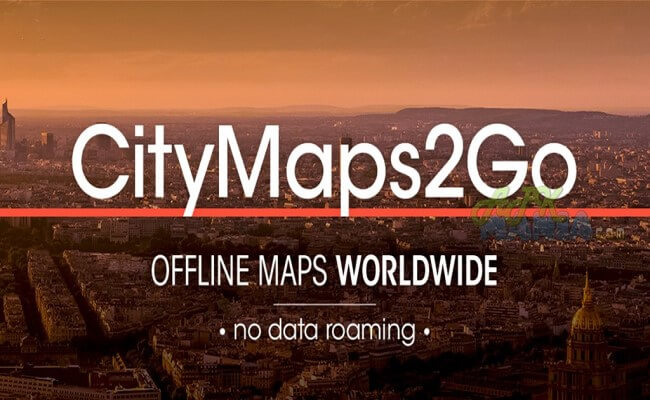 As the name suggests, this is Ulmon's app that will download a city map and you can save it on your mobile for future use as it can work even if you do not use your data pack. Without using your data your phone's GPS will still work, helping you see where exactly you are on your detailed map. You can also find restaurants, places to visit, attractions and museums even when you're offline.
2. CM Flashlight (Compass and SOS)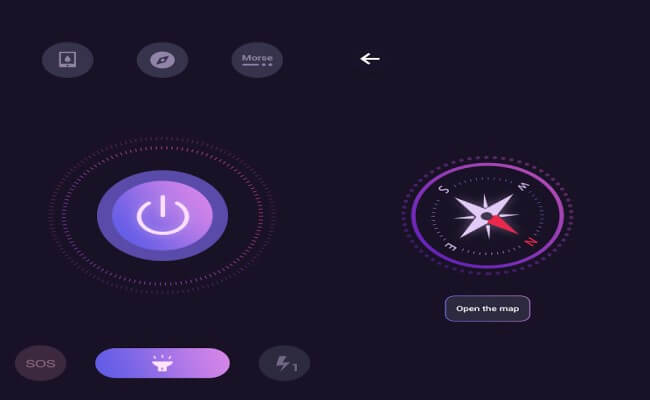 We already have several ways to see maps like Google Maps and other navigation apps, but there's still a need of paper maps when navigating a new city, particularly when there's no broadband or you'd like to avoid expensive data charges. This is when CM Flashlight comes to your rescue due to its compass and flashlight feature. This app, using your camera flash as a continuous light source and compass help you find direction and read your map saved on the phone in the dark.
3. Waze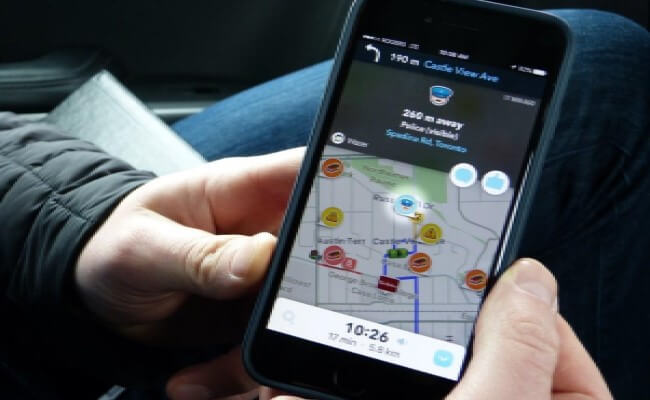 Waze helps to get information about driving conditions. It offers real-time crowd-sourced driving and road conditions of the place where you are and it also provides a voice-guided direction and detour information that helps you find the fastest and safest route to your destination. By driving with the app open, you can also leave your comments and contribute speed and time info to help others. This app can also help you find the best gas prices in your location.
4. Hotel Tonight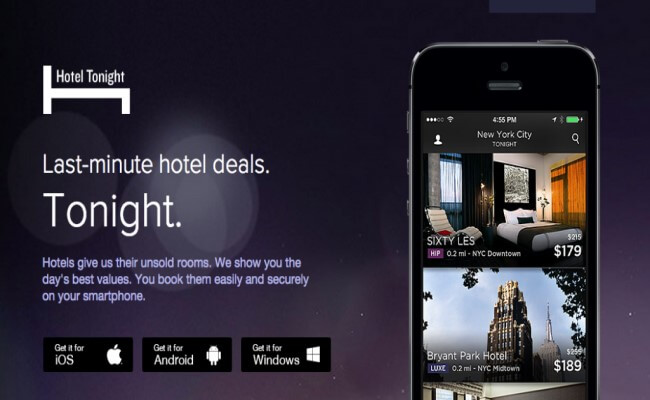 Hotel Tonight is an app that can help you locate the best pricing for rooms at a moment's notice. It is just perfect for sudden trip changes, delays or emergency adventures. Using GPS or typing in your location the app produces vetted properties that offer the last-minute discounts in your area. You can compare rates for even better discounts before booking if you have time to doing so.
5. TripCase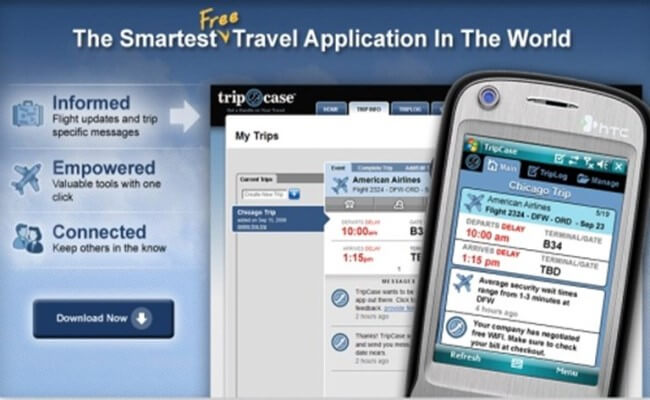 Is your trip organizer. It organizes all your emailed flight confirmations, hotel reservations, rental car details, dinner reservations, and other related travel information into one simple file and also alerts you of gate changes, time change or maps locations and even combines back-to-back trips. You just have to forward confirmation emails to trips@tripcase.com after setting up your account and let the app do the rest.
6. GPSMyCity
This is an app you can use in your walking tours. If you plan to cover hundreds of cities worldwide, all usable without any network facility or Wi-Fi. You simply have to download the app for the city you want to explore on foot and you will get detailed maps with all the attractions, museums, shopping, malls, restaurants and more all saved to your phone and available offline. You just have to turn on your GPS for an audio tour as you stroll.
7. Zomato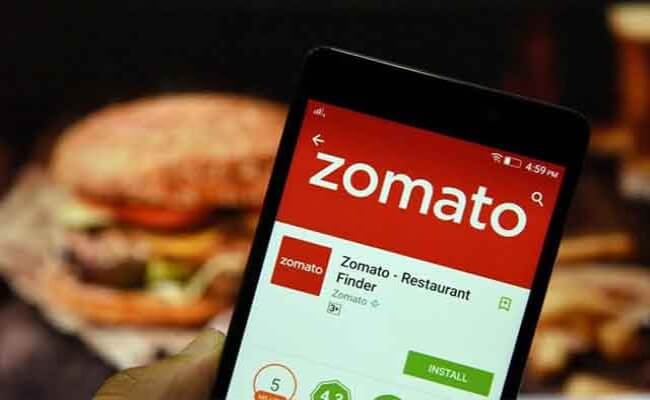 This is the best app to get details of the restaurant anywhere if you plan to dine out or even order for home delivery. Zomato has more than a million restaurants in 10,000 cities in 22 countries. Updates are done on the reviews with the like/dislike voting system and have a five-point scale, allowing only one editable review per restaurant per account to keep information current and ratings perfect. It keeps records of your visits and reviews.
8. Whatsapp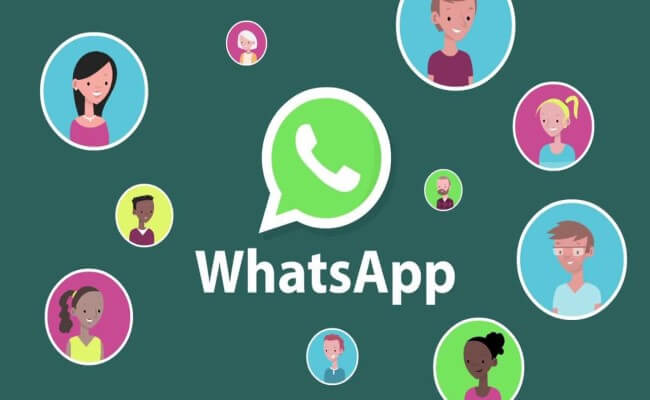 This is the most common and helpful texting app that allows you to send texts free to any other cell phone in the world without any hidden charges. The messaging can also be supported online an accessible via computer. This app does not have any ads, and users are allowed to send unlimited messages to any of the users who have downloaded the app.
Synopsis
These are some of the most popular and useful apps that are highly recommended especially if you are on your heels most of the time or planning to go for vacation shortly.