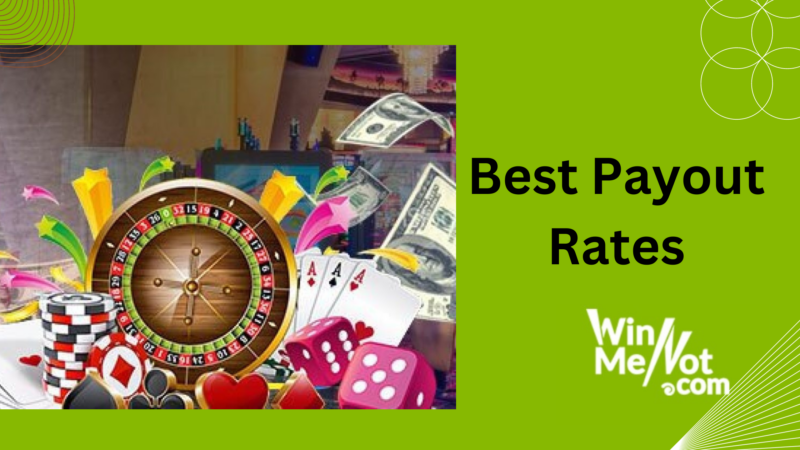 Table of Contents
Best Payout Rates
Best Payout Rates in the gaming and casino industry means the return to player percentage. The payout rate or commonly known as the RTP is a measure of how much money a slots machine is expected to pay back to players over time compared to the total amount wagered on it.
How the best payout rates work on slots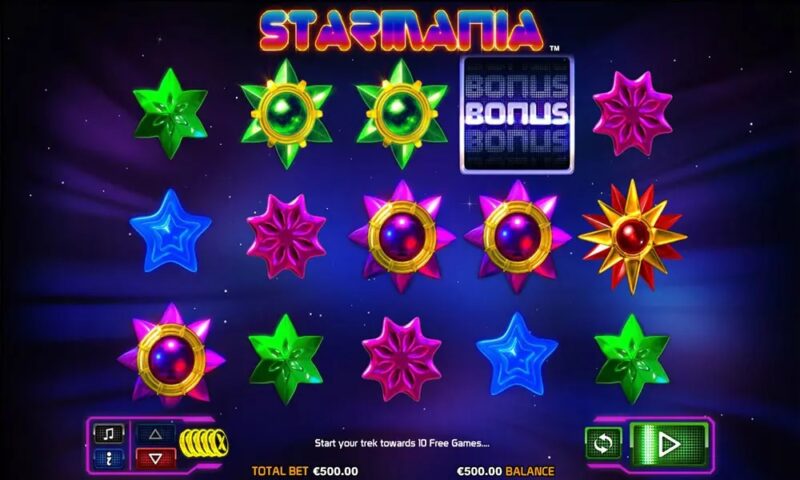 The RTP is expressed as a percentage and represents the portion of all bets placed on the slot games that is expected to be returned to players as winnings over the long term. For example, if a slot game has an RTP or best payout rates of 95%, it means that, on average, for every $100 wagered on the machine, players can expect to receive $95 in winnings, and the casino will keep $5 as profit.
The house edge is the opposite of the RTP and represents the percentage of all bets that the casino expects to keep as profit. In the example above with an RTP of 95%, the house edge is 5%.
It's important to note that slots games operate on random number generators (RNGs), ensuring that each spin is independent and has an unpredictable outcome. The RTP is a theoretical average over a long period and does not guarantee specific short-term results.
Different slot games can have different RTPs and variances. Some slots have high volatility, which means they have the potential for larger, less frequent wins, while others have low volatility, with smaller, more frequent wins.
Many jurisdictions have regulations that require casinos to disclose the RTP of their slot games. This information is often provided on the machine or in the game's help section.
Players interested in slots often consider the RTP when choosing which games to play. Generally, slots with higher RTPs offer better long-term odds for players, but they may also have lower volatility and smaller jackpot prizes compared to pokies with lower RTPs.
Best payout rates at online casinos
The payout rates or return to player (RTP) percentages in online casinos can vary widely depending on the casino, the games they offer, and the software providers they work with. It's important to note that the RTP of a specific game is typically set by the game's developer and not the casino itself.
When it comes to gambling online, picking the right casino makes all the difference. This is due to the fact that not all casinos are created equal. Thanks to the flourishing online gaming community, thousands of casinos have popped up online. While most of them offer the same caliber of tantalizing gaming options, their payment rates are far from uniform. From scammer casinos that don't pay anything to other nefarious sites with exceptionally low payout rates, there's plenty of potential pitfalls. There's little to no regulation, which forces players to be exceptionally careful when picking new online casinos.
Here are some general tips on finding online casinos with good payout rates:
Research Game RTPs: Start by researching the RTPs of specific casino games you're interested in playing. Look for games with higher RTP percentages, as they tend to pay out more over time. Most reputable online casinos provide this information for their games.
Choose Reputable Casinos: Select online casinos that are licensed and regulated by reputable authorities. Trusted regulatory bodies include the Curacao Gambling Commission, the Malta Gaming Authority, and the Gibraltar Gambling Commission. These organizations often require casinos to meet certain standards and ensure fair play.
Read Reviews and Player Feedback: Read online casino reviews and seek out player feedback to gauge the reputation of a casino. Look for casinos that consistently receive positive reviews and have a good track record of fair payouts.
Check for Independent Audits: Some online casinos undergo regular auditing by independent testing agencies like eCOGRA or TST (Technical Systems Testing). These audits verify the fairness of the games and the accuracy of their published RTPs.
Play Table Games: In general, table games like blackjack and roulette tend to have higher RTPs compared to many slot machines. If you're looking for better odds, consider playing table games.
Progressive Jackpots: Progressive jackpot slots may have lower base game RTPs, but they offer the potential for huge payouts if you hit the jackpot. Keep in mind that the odds of hitting a progressive jackpot are very low.
Use Bonuses Wisely: Online casinos often offer bonuses and promotions, but these may come with wagering requirements that affect your ability to withdraw winnings. Be sure to understand the terms and conditions of any bonuses you claim.
Banking Methods: Check the casino's banking methods and withdrawal policies. Some casinos may have restrictions or fees on withdrawals that can impact your overall payout experience.
Play Responsibly: Remember that gambling should be for entertainment, not a guaranteed way to make money. Always gamble responsibly and within your means.
Fortunately, examining the average payout rate is a sure-fire way to identify the best online casinos. Thanks to the arduous work performed by independent experts like eCOGRA, players get an intimate look at major online casinos. From monitoring complaints to creating payout averages, these organizations try to ensure that everyone gets a fair shot at winning. To avoid getting lured into a trap by overly generous welcome bonuses, players have to examine each casino's payout percentage.
Investigating payout percentages is a daunting task, which is why we compiled the highest paying online casinos in this article. Through hours of tedious research, we were able to identify the most advantageous casinos online. Their payout percentages exceed anything offered by the competition, which makes these online casinos too enticing to ignore. All figures published in this article are verified by eCOGRA, so quit guessing and start playing at the best casinos online!
Casinos with the best payout out rates
The payout rates or return to player (RTP) percentages for casinos in the United States can vary based on several factors, including the specific games offered, the casino's management, and the region in which it operates. Casinos often do not publicly disclose the RTPs for individual games, so it can be challenging to determine which casinos consistently have the best payout rates. However, some casinos are known for offering a mix of games with favorable odds and high RTPs. Here are a few well-known casinos in the United States: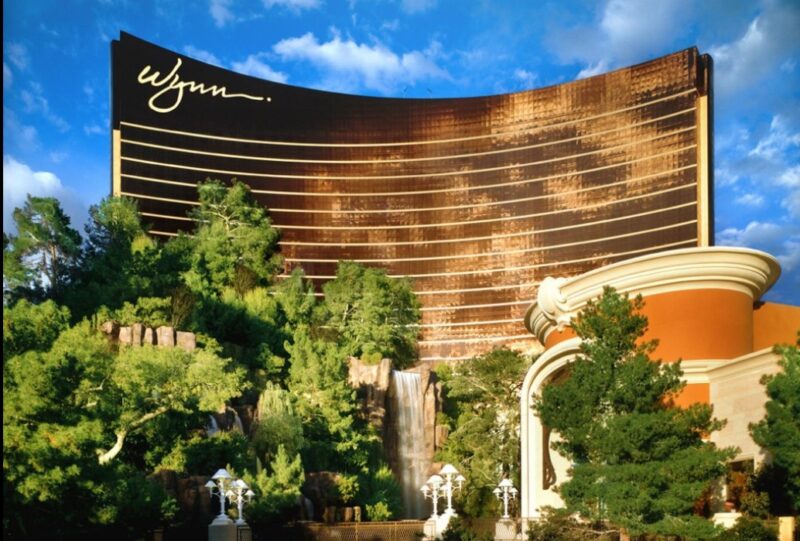 The Venetian and The Palazzo (Las Vegas, Nevada): These sister properties on the Las Vegas Strip are known for offering a wide variety of games, including slots and table games. They are often mentioned for their upscale atmosphere and are considered to offer competitive odds.
Wynn Las Vegas (Las Vegas, Nevada): Wynn is renowned for its luxury accommodations and high-quality gaming experience. The casino features a range of slot machines and table games, and it is known for attracting high rollers.
Borgata Hotel Casino & Spa (Atlantic City, New Jersey): Borgata is one of the most popular casinos in Atlantic City, offering a diverse selection of games. It has a reputation for having a favorable gaming environment.
Foxwoods Resort Casino (Mashantucket, Connecticut): Foxwoods is one of the largest resort casinos in the United States and offers a wide range of gaming options. It often hosts poker tournaments and has a vast selection of slot machines.
Mohegan Sun (Uncasville, Connecticut): Located not far from Foxwoods, Mohegan Sun is another large casino known for its extensive gaming offerings. It provides a variety of slots, table games, and entertainment options.
MGM National Harbor (National Harbor, Maryland): This resort casino near Washington, D.C., is known for its stylish ambiance and a variety of gaming options, including slots and table games.
Online casinos with the best payout out rates
Finding the best payout rates at online casinos can be challenging, as the payout rates can vary based on the specific games offered and other factors. Additionally, like land casinos, online casinos often do not publicly disclose the exact RTPs for individual games. However, reputable online casinos typically offer a range of games from well-known software providers, and these providers often design games with competitive RTPs. Here are some popular online casinos known for providing a good selection of games:
BetMGM Casino: BetMGM offers a variety of casino games, including slots, table games, and live dealer games. They partner with top software providers, which often design games with competitive RTPs.
Golden Nugget Online Casino: Golden Nugget's online platform offers a wide range of games, including slots, table games, and live dealer options. They are known for their high-quality gaming experience.
Borgata Online Casino: Borgata's online casino provides a diverse selection of games, and they often partner with reputable software providers that prioritize fair gaming and competitive RTPs.
Caesars Casino: Caesars offers a selection of casino games and slots, often featuring titles from well-known providers. Their online platform is associated with the famous Caesars brand.
DraftKings Casino: DraftKings, primarily known for its daily fantasy sports, also offers an online casino with various games. They partner with various game developers to provide a diverse gaming experience.
FanDuel Casino: Like DraftKings, FanDuel primarily focuses on sports betting but also offers an online casino with a selection of games. They collaborate with game developers known for fair and competitive RTPs.
888 Casino: 888 casino has golden reputation and is only outdone by their massive selection of games. From prompt payments to cutting edge games, this site embodies everything that an online casino should be. No other online casino can compete with 888, so sign up today to get access to the highest paying games online.
Conclusion
Determining the best payout rates at US casinos can be a complex task due to the variability in game offerings, software providers, and the limited availability of specific RTP data. While some online and land-based casinos may be associated with favorable odds and competitive return to player (RTP) percentages, it's essential to remember that the outcome of casino games is primarily based on chance.
To maximize your chances of finding games with good payout rates, consider reputable casinos that offer a diverse selection of games from well-known software providers. Additionally, research the specific games you're interested in playing, as some titles are designed with higher RTPs than others.
Ultimately, responsible gambling should be the priority, and players should approach casinos as a form of entertainment rather than a guaranteed way to make money. Setting limits, understanding the terms and conditions of bonuses, and adhering to safe gambling practices are key steps to enjoying the casino experience while minimizing risks.
FAQs
Q1. What are payout rates at casinos, and why are they important?
Payout rates, also known as Return to Player (RTP) percentages, indicate the expected return to players over time. They are important because they give players an idea of the odds and potential winnings when choosing casino games.
Q2. How can I find the RTP for a specific casino game at an online casino?
While many online casinos provide general RTP information for their games, you can often find specific RTP percentages in the game's information or help section. For land-based casinos, you may need to inquire with casino staff or check the game manufacturer's website.
Q3. Do all US casinos offer the same payout rates for games?
No, the payout rates for games can vary between casinos. Different casinos may offer different selections of games from various software providers, and each game may have its own RTP. It's essential to research and compare casinos to find games with favorable odds.
Q4. Are online casinos or land based casinos more likely to offer better payout rates?
Payout rates can vary widely within both online and land,based casinos. It's not accurate to say that one is consistently better than the other. The key is to choose reputable casinos, whether online or offline, that offer fair games and competitive RTPs.
Q5. Is there a way to guarantee winning at a casino with high payout rates?
No, there is no guaranteed way to win at a casino, even when playing games with high payout rates. Casino games are based on random chance, and individual outcomes are unpredictable. Payout rates provide long-term averages and do not guarantee short-term success. Responsible gambling and managing your bankroll are essential when playing at casinos.