Even in a shoe-string budget, you can pamper your overwater-bungalow fantasy, as this is something where you can dream of staying in a cabana stilted over shimmering water, with fish cruising. Here are 5 Budget-friendly Overwater Bungalows you can afford.
1. Royal Huahine, French Polynesia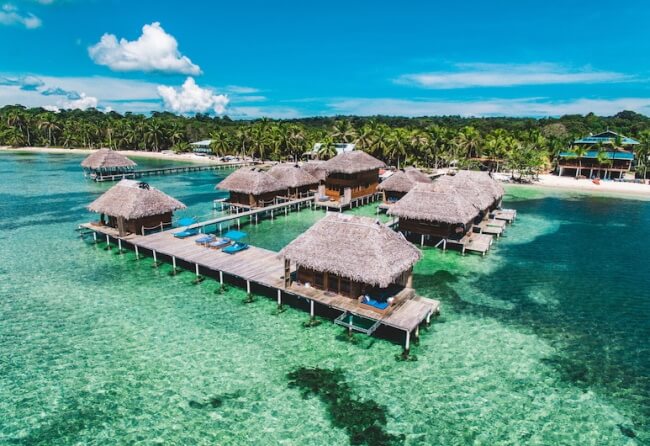 If you are set on the islands of Tahiti and balking at the prices, better consider Huahine, which is as wildly romantic as Bora Bora. It is also less known, less traveled, less talked about and, consequently, less pricey. You can "splurge" on this rustic-luxe hotel, the swankiest digs on an island. It has 1 supermarket, 8 small villages, countless bays and sugar-sand beaches and still make your mortgage.
You can own 1 of 11 rooms over the water. It's west-facing for prime sunsets and has a soaking tub that probably won't see a lot of action given that you also have a private deck from which you can dive directly into the lagoon. Better to stock up at the grocery store so you're not locked into eating every meal at the hotel's on-the-pricey-side restaurant. The room starts from $301.
2. 4 Rivers Floating Lodge, Cambodia

Reaching this remote eco-luxe lodge is half the adventure. It is a 4-hour drive from Phnom Penh, followed by a 30-minute boat ride down the misty Tatai River with thick jungle on either side that recalls the Heart of Darkness journey in the best way possible.
Once you explore the 12 decent tented villas, inspired by African safari tentalows, you'll realize that this is glamping — on water. Bathrooms features wine-barrel showers and striped umbrellas shade chic chaise lounges. You might be awoken at sunrise by a gibbon call and the best massage around comes courtesy of a nearby waterfall. To have a look at the local life, take the resort-offered excursion to a nearby fishing village where houses are on stilts and boardwalks stand in for sidewalks. Room starts from $220, including breakfast.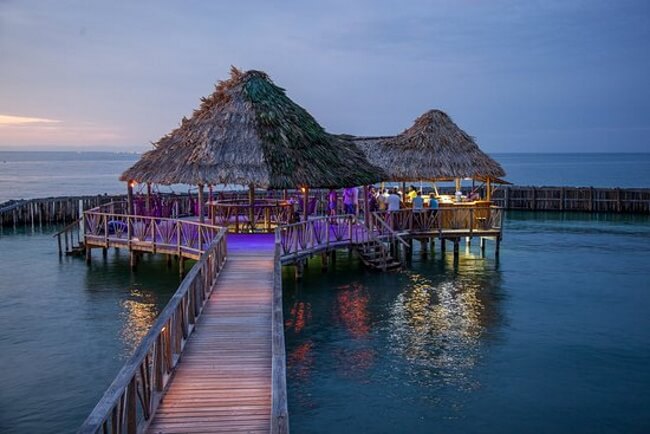 On stepping outside on the deck of your bungalow, you will find 1 of 5 overwater accommodations on this private island. You will realize that the spot to be for the duration of this vacation is that Mayan hammock swaying in the breeze. When you're not on hammock duty, practice floating in the clear Belizean water like you were 5-years-old in guppy class again, or convince your companion to go on a little adventure.
River tube 2 miles through a nearby 5-cave chain is one for the bucket list that you might have. However you will spend your day, with a belly full of fresh fish and local Belikin beer. To mix things up, head over to nearby Coco Plum Resort for lunch one day (the water is shallow enough to wade, or you can kayak or paddle board). Room rates from $295.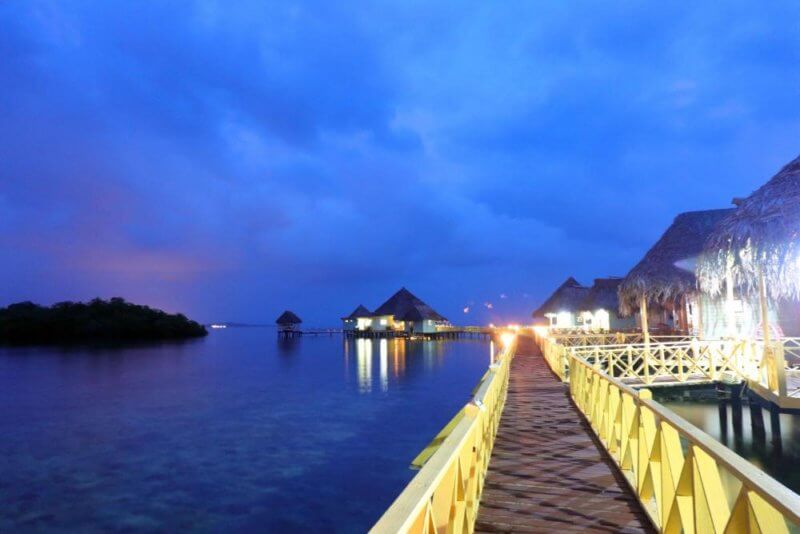 This hideaway, in the teal-blue Caribbean off Isla Colón, has fewer cabanas. All of them are crowned with palm fronds, painted Caribbean colors and powered by the sun. And each has a 2-story affair with a 4-poster bed tucked into the top floor.
The laid-back vibes, the isolation and the limited electricity. Of course there's nothing much to do here, and that's exactly the point. Grab your swimsuit; your go-to hairstyle: wet; your go-to cocktail: a piña colada; and your go-to mindset: blissed out. INSIDER TIP: As tempting as it may be to veg out on your patio for a week straight, get the hotel to boat you over to one of the deserted nearby isles so you can play Robinson Crusoe for a couple hours on an empty beach. Room rates from $350, including most meals.
5. Reethi Beach, Maldives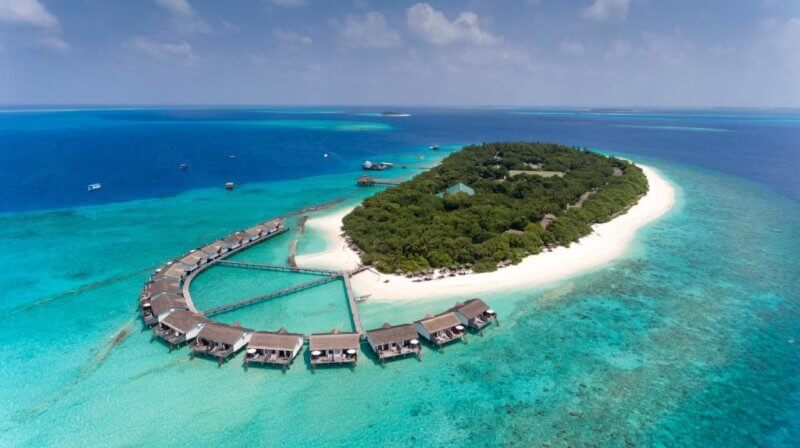 It is a dreamy sprinkling of palm-tufted islets across crystal waters. It's a great place with legendary prices reserved for marquee life moments like honeymoons and even then, it's a budget-friendly.
This hideaway, on a petite private isle in the Baa Atoll; gives you the Maldives' experience at a surprisingly reasonable rate. Drop your bags in your bungalow, open the sliding glass doors; take in the shimmering ocean and give your plus-one a big high five; because this is your home for a few days. Now all that's left to do is decide which of the 3 beach bars you're going to hit first.
Take advantage of the resort's daily free 30-minute snorkeling excursion — Reethi Beach has 1 of the Maldives' best house reefs. Then later in the week graduate to a day of diving. Room rates starts from $268, including breakfast.