Family-friendly resorts offer a multitude of options so that parents can entertain their kids, relax with their spouses, and enjoy the fabulous North American outdoors. Here are Top 8 Family Vacations in America filled with off-the-chart family fun.
1. Kingsmill Resort (Virginia)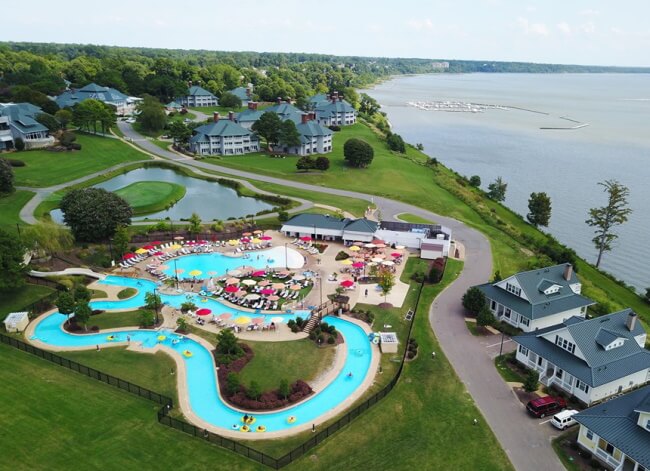 It is stretched over 3,000 acres of Virginia wilderness! It boasts its long list of recreational activities, and also in the near the fun found in nearby Colonial Williamsburg and Busch Gardens. You can enjoy the resort's two 18-hole golf courses, 15 tennis courts, and Sports Club, which has indoor and outdoor pools, exercise classes, personal trainers, and a billiards and game room.
Special activities for Children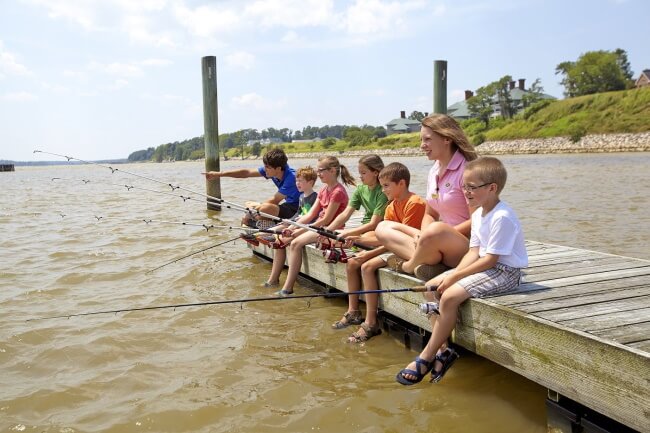 Visit the concierge desk for special Junior Guest registration, and children will receive a Kids' Fun Pack to get entry to the resort. This kids' camp is the right opportunity for 5- to 12-year-olds to play tennis and golf, swim, fish, have theme days, and make crafts and arts. Don't forget to sign little ones up for Kids' Night Out, a pizza and game party that allows parents to have a romantic date night at one of the four signature restaurants on-site.
2. Circus Circus (Las Vegas)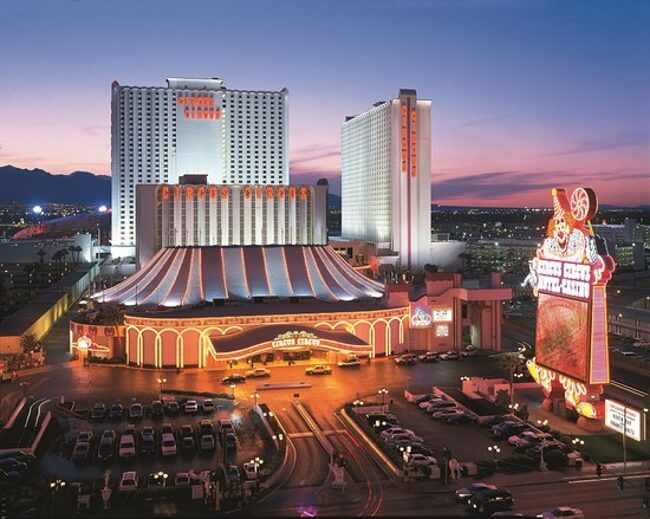 This is the biggest permanent big top in the world rising in all its colorful glory in Las Vegas. Almost more than 3.5 million people a year visit this place to experience the live entertainment and whimsy that Circus Circus has to offer. This resort stretches across 70 acres of land, and with nearly 3,800 rooms, it's the fifth-largest resort-casino in Vegas.
Airborne Stunts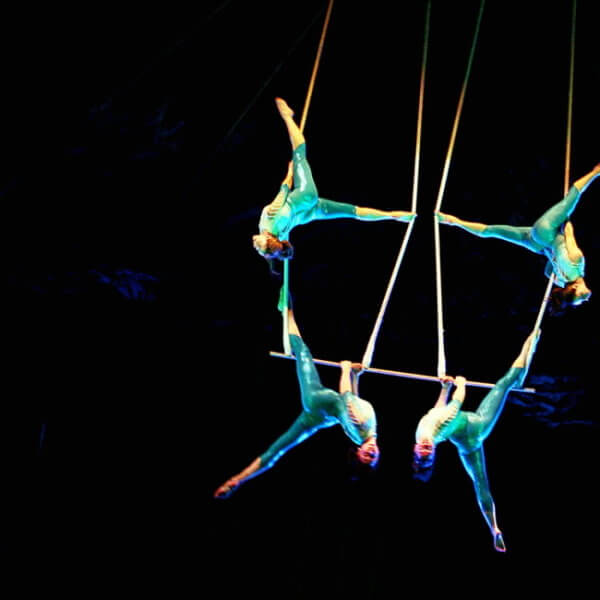 "Oohs" and "ahhs" fill the air every half-hour as performers engage in airborne stunts on the resort's center stage. Here is an enormous carnival filled with 200 games and wandering clowns. It is the world's biggest funhouse, the indoor Adventuredome theme park continues the excitement with more than 20 rides, plus miniature golf and laser tag.
3. Tanque Verde Ranch (Arizona)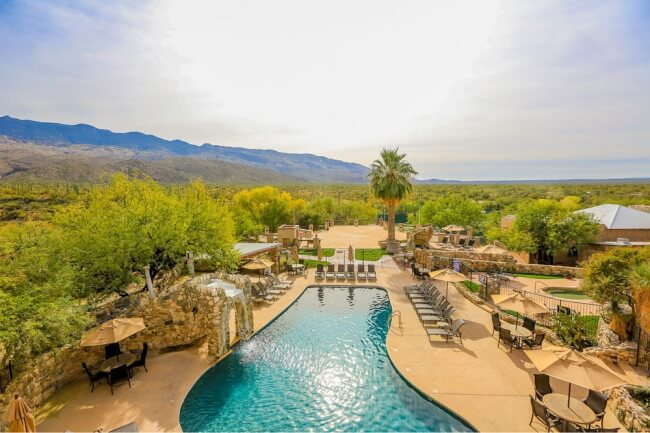 This sprawling 640-acre Tanque Verde Ranch is a serene oasis situated in the Sonoran Desert, near Saguaro National Park. With more than 120 horses, it's no surprise that this dude ranch offers sufficient riding opportunities. Specialty options you can find including breakfast rides (with a meal at the Old Homestead), six-hour-long day rides, and picnic rides with lunch in Cottonwood Grove. Newcomers can take riding lessons at a variety of levels.
Tanque Verde Ranch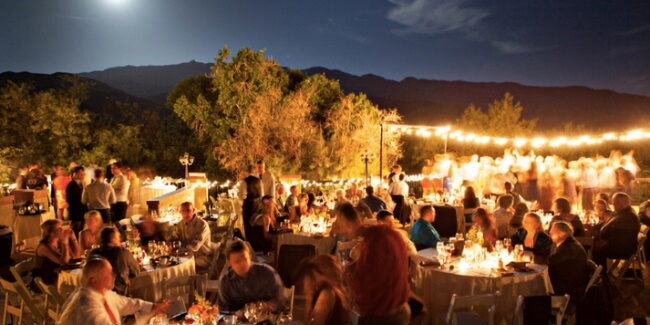 Naturalist guides offer hikes through the desert wilds, exploring canyons, cacti, and even secret waterfalls. This popular kids' program also stores here little cowpokes (ages 4-12) the chance to "ride 'em cowboy!" Children are categorized into three age groups — the Buckaroos, Wranglers, and Outlaws — and treated to riding lessons, tennis, swimming and arts, and crafts.
4. Hilton Waikoloa Village (Hawaii)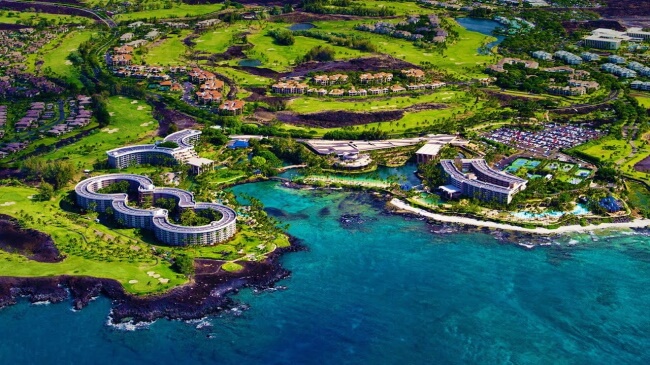 In Hawaii, the Hilton Waikoloa Village promises endless activity and unprecedented luxury. Parents hoping to find a child-friendly haven can sign their tykes up for Club Keiki. During its day and night camps, kids can feed koi and swans, hunt for treasure, and explore tide pools.
Dolphin Quest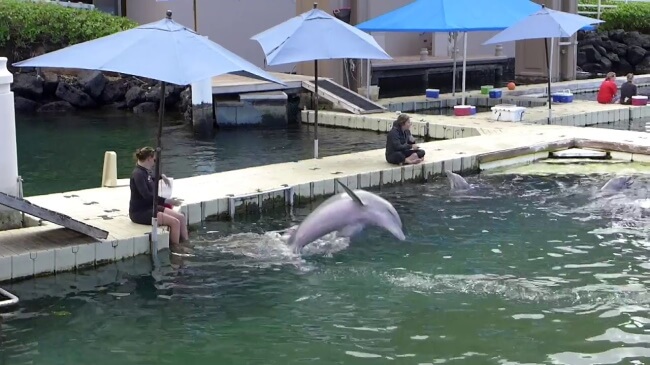 You will find tropical gardens, saltwater lagoons, and two golf courses which all are tempting. The craziest retreat is Dolphin Quest. It offers a variety of interactive dolphin programs, including training adventures, a family experience, and a kids' quest. Meanwhile, at Waikoloa's 4-acre lagoon, water lovers can schedule kayak trips, snorkel sails, and seasonal whale-watching tours. You can visit the Legends of Hawaii luau to experience traditional island dancing and music, as well as a buffet dinner also at night.
5. Out 'n' About Treesort (Oregon)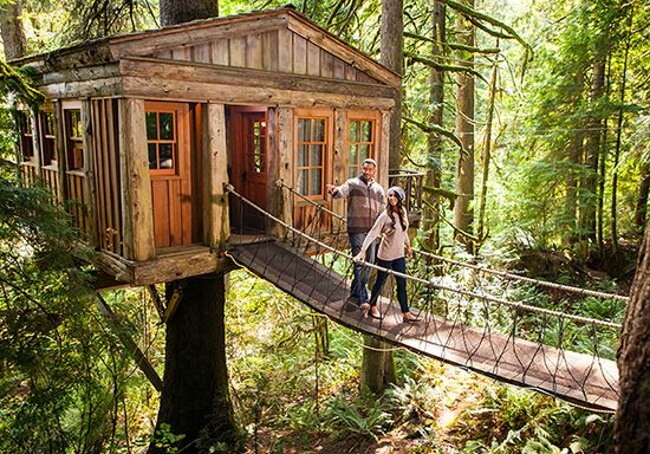 Situated in treetops and branches is one of the world's most unusual bed-and-breakfasts. This high-in-the-sky it offers that trees aren't just for the birds. Fifteen treehouses, which sleep anywhere from two to eight people, creates the "treesort" (but because of legal issues, not all 15 are available for overnight lodging).
Out 'n' About Treesort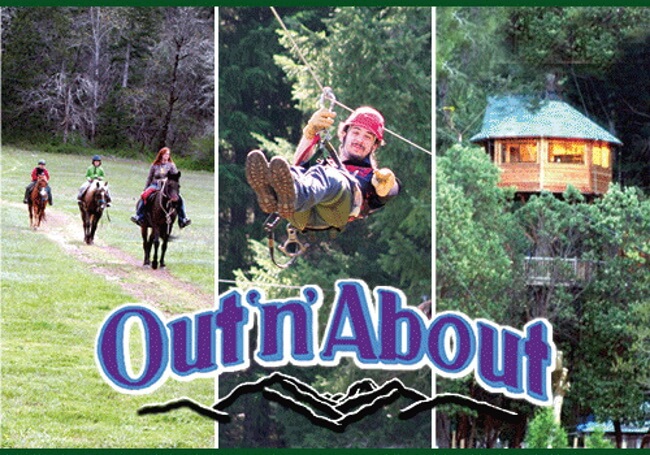 You need to climb stairs, ladders, even a 90-foot-long suspension bridge to reach there. At the Swiss Family Complex, a swinging bridge divides child and adult units, and a fire pole and rope swings provide kids with ground access. You will enjoy the Tree Room Schoolhouse Suite, which fits four and has a bathroom, kitchenette, master bedroom, sitting area, and loft. The perks include lessons in treehouse building, rafting, horseback riding, ropes courses, pools and arts and crafts classes.
6. Snowbird Ski and Summer Resort (Utah)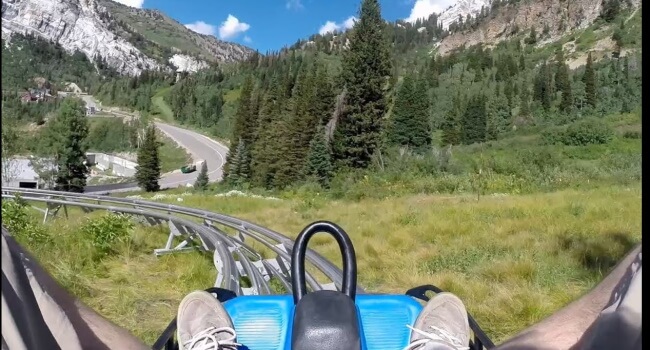 If you love the sight of snow, grab the skis and head to Snowbird for a wonderful, wintry vacation. The resort, which is located in Little Cottonwood Canyon, offers 3,240 vertical feet and 2,500 acres of mountain to explore. Thanks to its proximity to the Great Salt Lake, it sees an average of more than 500 inches of snow annually.
Range of activities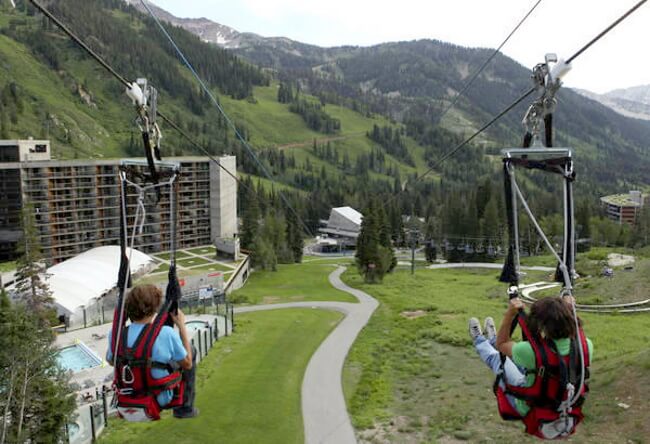 This resort now features 10 lifts, 169 runs and an uphill capacity of 17,400 people. Beginners ages 3 and up can learn skiing and snowboarding at the Snowbird Mountain School. Love the outdoors but not the slopes? You will have many other ways to entertain. The resort offers ice skating, snow tubing, snowshoe tours and luge sleds. Parents can unwind with a stone massage or herbal wrap at the luxurious Cliff Spa.
7. Omni La Costa Resort and Spa (California)
Most commonly linked with its two championship golf courses and its world-class spa, the Omni La Costa now earns itself a new reputation: family resort. Tucked among the property's greens, renowned golf school and 17 tennis courts is a world of activities designed for little ones on retreat.
Omni La Costa Resort and Spa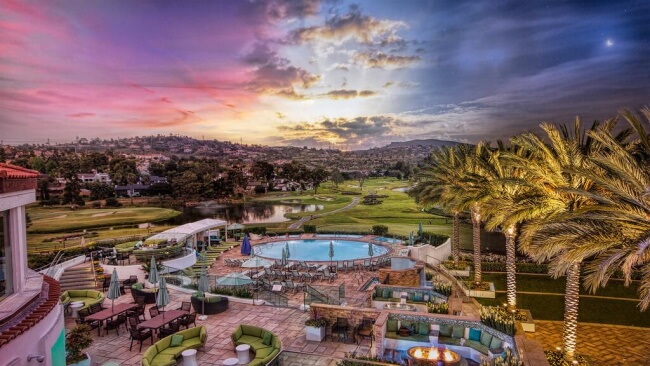 Here the young guests experience the resort's magnificent facilities in a kid-friendly environment, enjoying tennis, croquet, hiking, swimming, nature walks, crafts and pingpong. While they're making friends and having fun, as parents you can indulge in the body- and soul-soothing luxury that defines the Omni La Costa.
8. Disney's Animal Kingdom Lodge (Florida)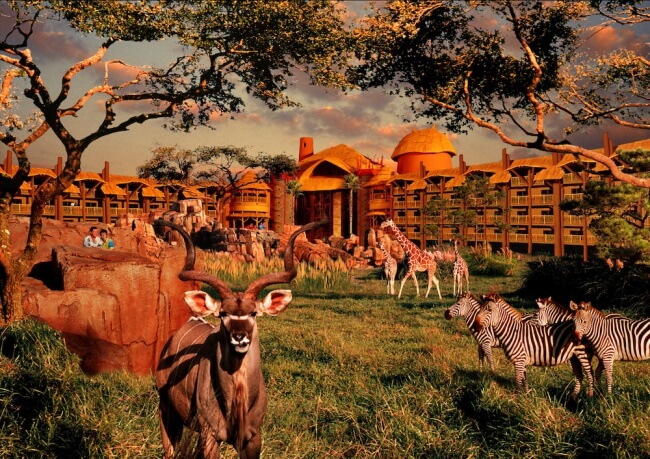 At this lodge, you can experience the thrills of an African safari without ever leaving your hotel. If a trip to the Serengeti is out of your price range, a visit to this wild lodge will make you happy. Strolling throughout the property's 33 acres of savannas, guests will see more than 200 animals representing 100 different species, including antelopes and gazelles.
Amazing handicrafts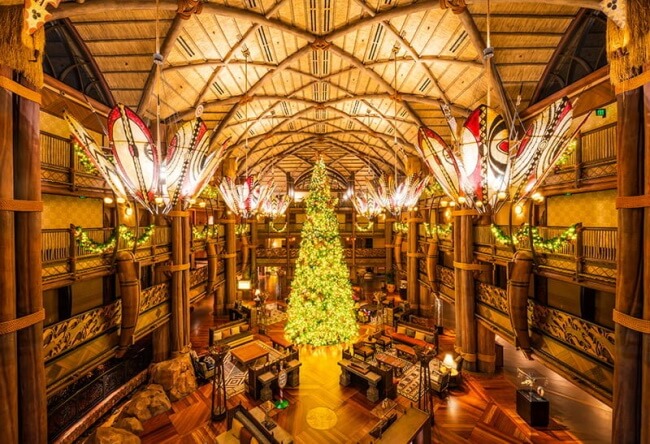 Rooms has traditional African ambience, earth-tone walls, handcrafted furniture, tapaestries and mosquito nets. But true historical value can be found in the 4,000 native handicrafts placed throughout the lodge. You can experience the tastes of Africa at one of the resort's inspired restaurants, including Jiko, which features wood-burning ovens, and Boma, a buffet under a thatched roof.